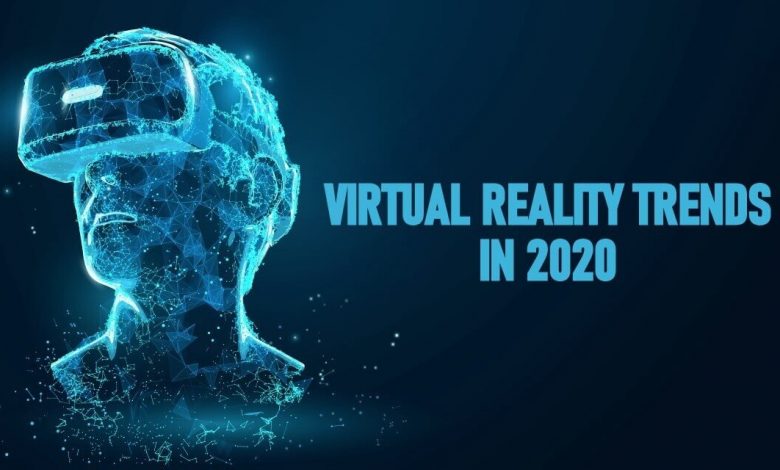 Virtual reality is a simulated experience that can either be similar to or completely different from the real world. Virtual reality places the user inside an experience. Instead of just sitting and staring at a screen, the users can interact with either the system or other users in a three-dimensional artificial world. VR simulates multiple senses, such as sight, hearing, touch, or even smell. Basically, it transforms the computer into a gatekeeper to artificially created worlds.
A Grand View Research report states that the global virtual reality market size was valued at USD 10.32 billion in 2019 and is projected to grow at an annual growth rate of 21.6% between 2020 to 2027. This is a great time for the VR market, and there are many new applications for the technology. Here are a few VR trends to follow in 2020:
1. Widespread Adoption of VR in the STEM fields
With virtual reality technology getting more and more advanced with time, there is widespread adoption of VR in the Science, Technology, Engineering, and Mathematics fields. Think bio-medical experimentation, surgical training, patient health examination, gadget testing, chemical formulas, and their application. The possibilities are endless.
2. Security & Defense Training
Since virtual reality creates immersive experiences and environments, it can be an extremely effective tool in security and defense training. Imagine military cadets fighting in artificial battlegrounds, training with new weapons, or even engineers building high-tech weaponry and testing it out in an artificial setting.
3. VR in Sports
Big sports companies and sports franchises are looking at virtual reality to expand their fan base. Sports areas always limit the number of people that the sport can truly reach. Virtual reality, on the other hand, enables viewers from around the world to have a very immersive experience from the comfort of their homes.
4. VR in Gaming
Gamers, this is a great time to be alive! Virtual reality has practically turned the gaming world into reality. These days, VR Games offer absolutely thrilling, immersive, first-person perspective experiences as the players navigate the different levels and scenarios in which the game is set. Gaming has never been a more engaging and rewarding experience.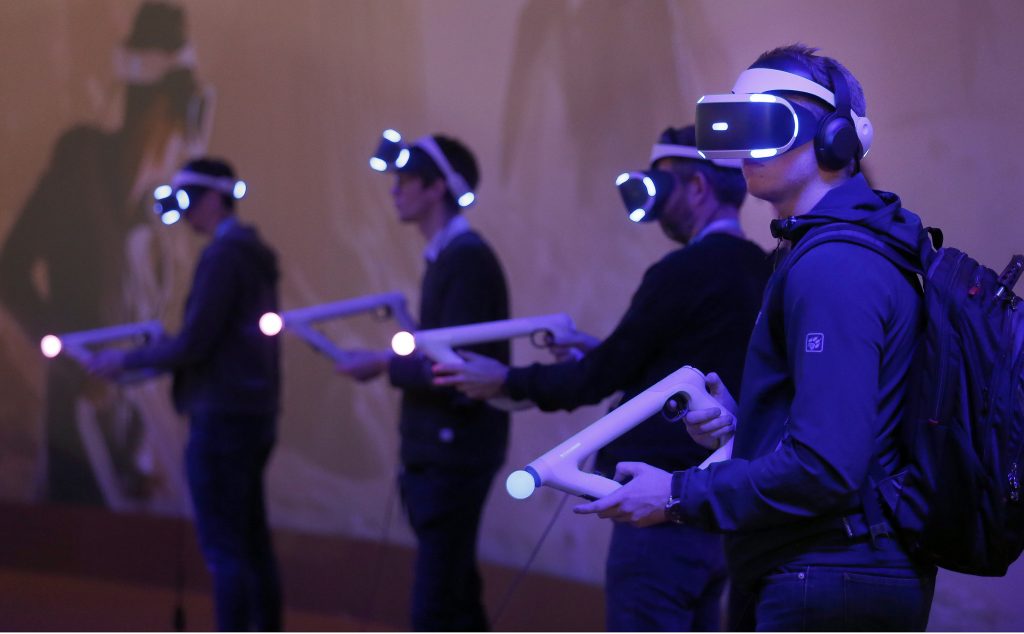 5. VR in Business
One of the biggest and best VR application trends is in business – more specifically e-retail, marketing, and advertising. With upgraded VR technology, companies can offer demos of their products to customers around the world, just like OnePlus did. They can also help shoppers virtually try on products before purchasing them online, interior designers show sample designs or even run various advertising campaigns.
Cosmetic products are also experimenting with VR based technology in helping shoppers find the right products for their skin tones, types, and complexions. Realtors are also showcasing listings through VR setups.
Essentially, virtual reality will continue to expand digital horizons. Technology giants such as Facebook and Google are also betting big on the future of virtual reality in the real world. Virtual Reality technology is also breaking through various industries and changing the way they function. It is safe to say, the future may very well be virtual.
Was this article helpful?