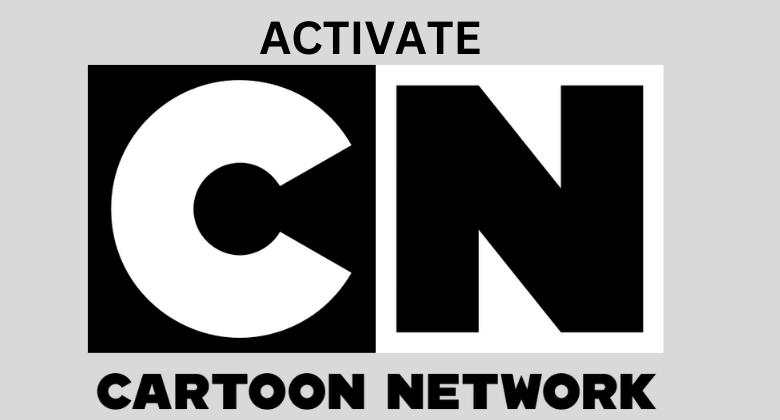 Key Highlights
Launch the Cartoon Network app → Note the activation code → visit the activation link → choose the device → hit Continue → choose the TV provider → login with the account.
Cartoon Network is a favorite application for most people. From smaller screens to bigger screens, Cartoon Network offers a dedicated app for all devices. It includes Roku, Fire TV, Apple TV, PS4, Xbox, and Android TVs. On these devices, you need to activate the Cartoon Network app with your TV provider to stream the available shows. Since Smart TV remotes are quite hard to enter the login credentials, the activation steps will come in handy.
How to Activate Cartoon Network
1. On your streaming device, install the Cartoon Network app. Use our installation guides to install the app easily.
Cartoon Network on Firestick
Cartoon Network on Apple TV
Cartoon Network on Android TV
Cartoon Network on Xbox One
2. After installing the app, launch it, and note the activation code.
3. Now, open a web browser and visit the activation website of Cartoon Network (cartoonnetwork.com/activate).
4. Choose your device from the drop-down box.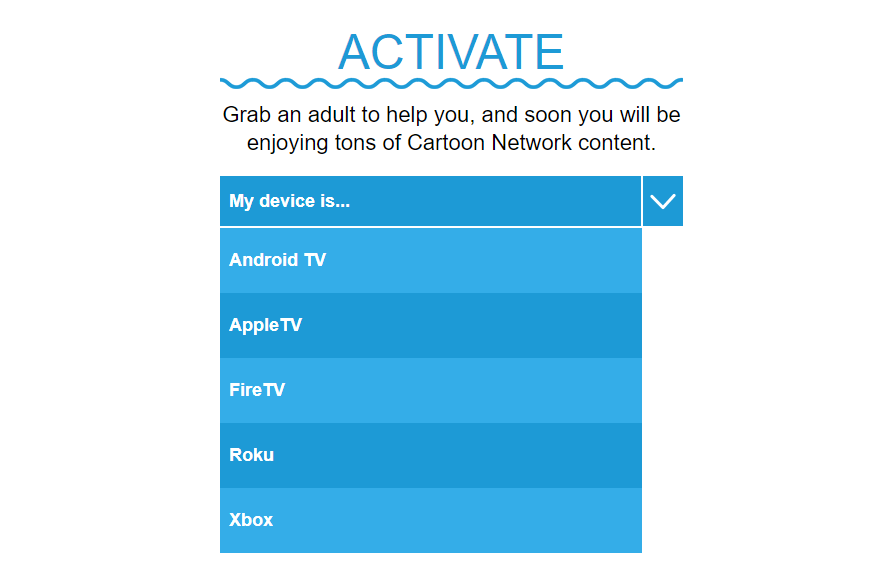 5. Enter the code in the relevant box and click on Continue.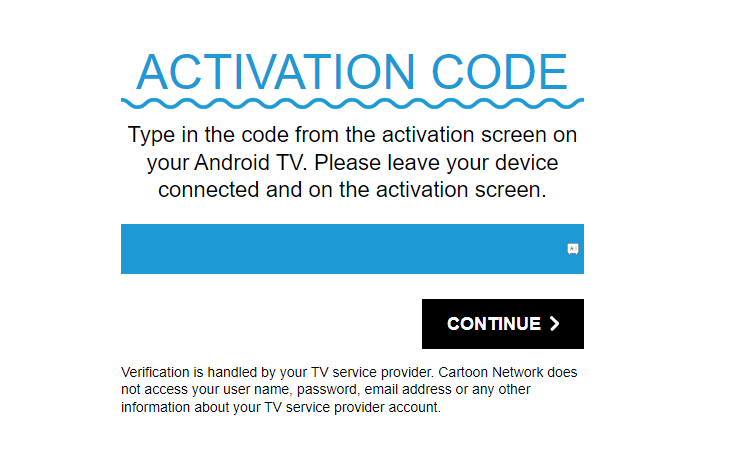 6. Next, you have to choose your TV provider.
7. After choosing, sign in with the required details.
8. When the process is over, you can start streaming the shows on your device.
TV Providers Supporting Cartoon Network
AT&T U-Verse
Spectrum
Cox
DirecTV
Dish
Optimum.
Sudden Link
Verizon FiOS
Xfinity
To see all the TV providers, check out the official website of Cartoon Network.
How to Watch Cartoon Network on Browser
You can also stream the shows of Cartoon Network on your web browser.
1. Open a web browser on your smartphone or PC.
2. Visit the official website of Cartoon Network (https://www.cartoonnetwork.com/).
3. Click on any video from the Cartoon Network home page.
4. Now, hit the login button available at the top right corner of the page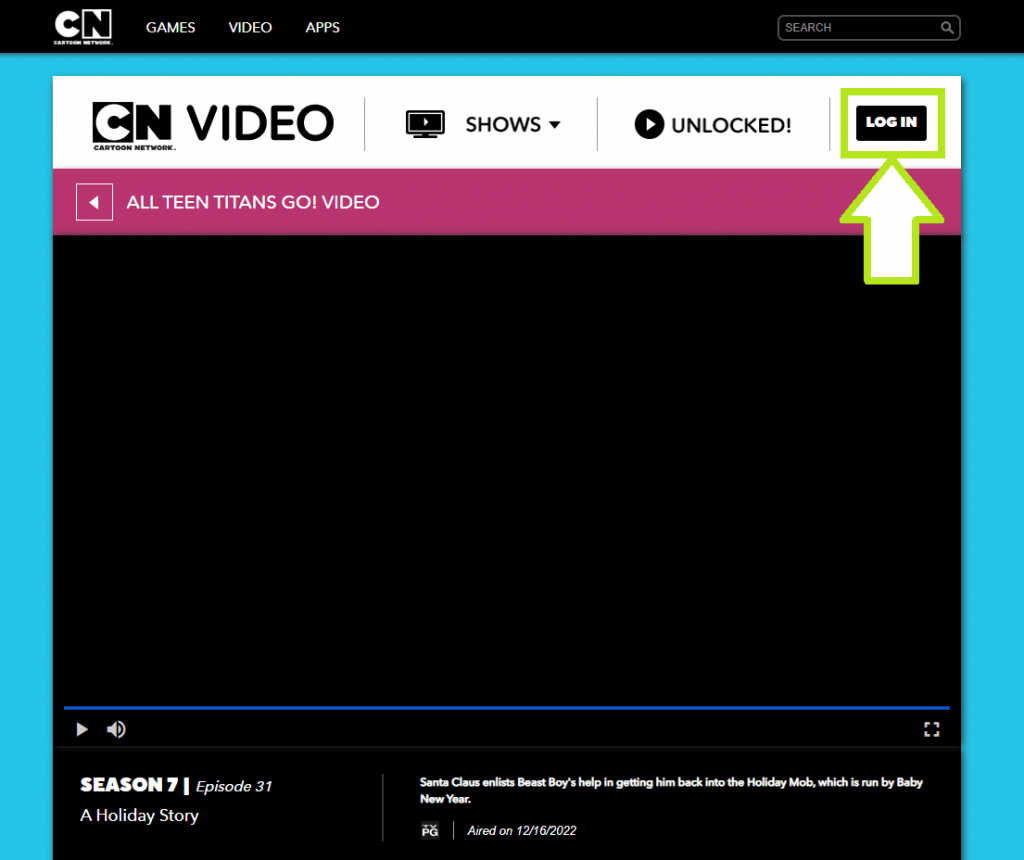 5. Click on Get Started after that.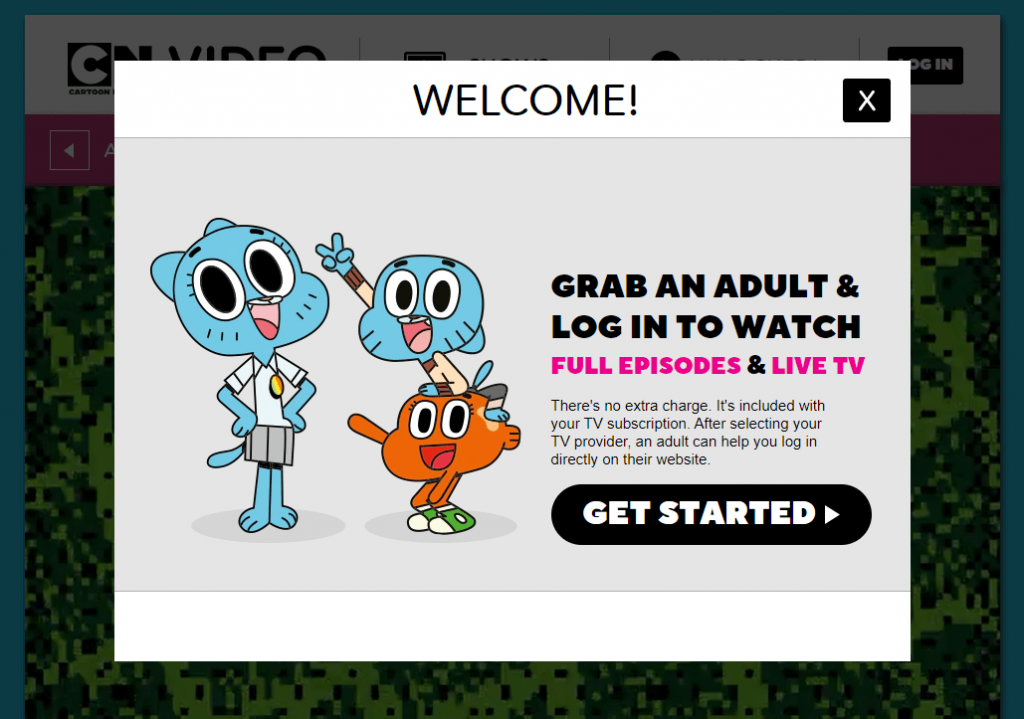 6. Now, pick up your TV provider and enter your user id and password.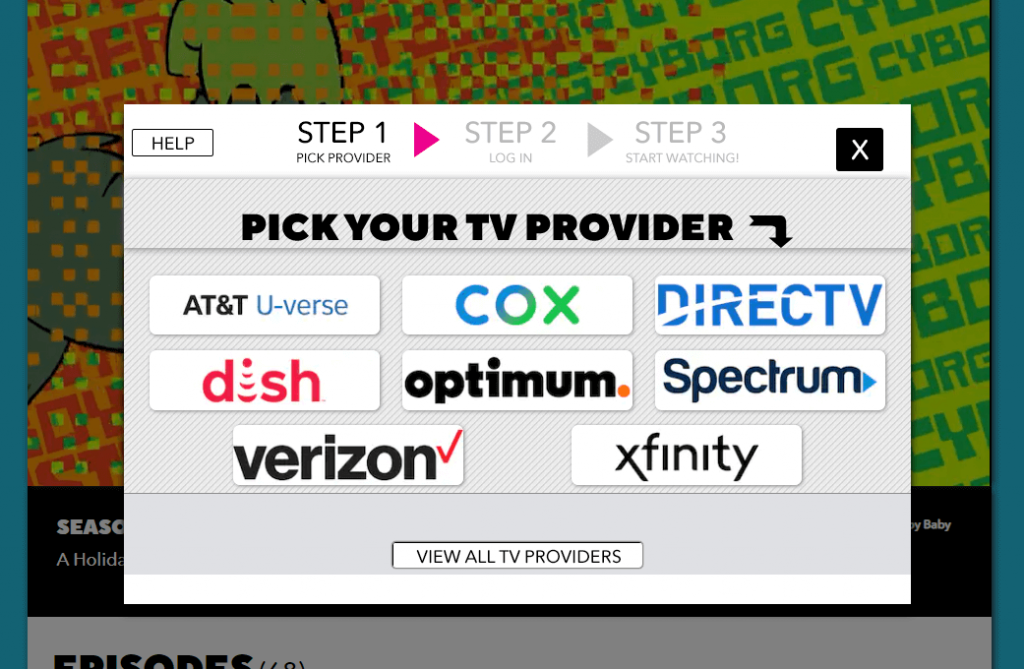 7. After a few seconds, Cartoon Network will be activated and you can start watching the videos on your device.
How to Watch Cartoon Network Without Cable
If you want to watch it without your cable TV provider, you can use these streaming services.
Frequently Asked Questions
Is Cartoon Network free?
Yes, Cartoon Network is free as long as you have an active cable TV subscription.
Was this article helpful?