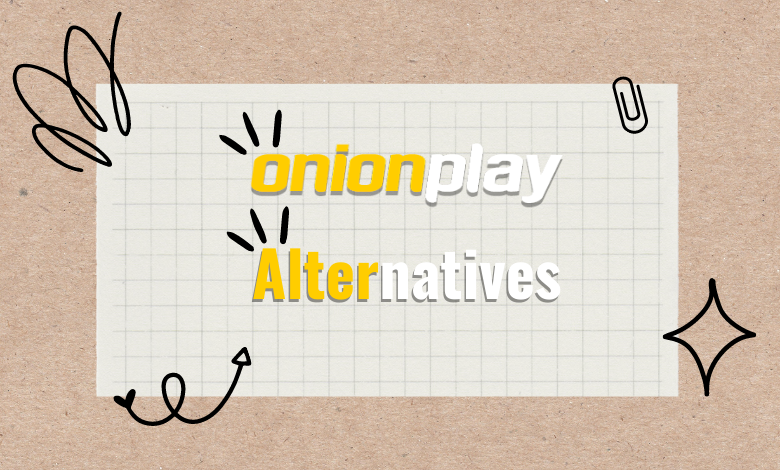 OnionPlay is a streaming website that offers a curated collection of movies and TV shows. Being a third-party website, it is possible to block media access either by the government or the ISPs. So, instead of relying on a single platform, you make use of some alternatives to deliver the same content as OnionPlay.
Best OnionPlay Alternatives
There are plenty of streaming services available on the web to stream your favorite media content online. Among that, we've listed the 12 best alternatives to the OnionPlay platform.
Soap2day

Soap2day is an online streaming service allowing you to watch free movies and TV shows without registration or subscription. Being one of the best alternatives to OnionPlay, Soap2day offers a wide range of content, including popular movies and shows from various networks such as Netflix, Hulu, HBO Max, and others. However, it is not an officially sanctioned streaming service, so all content on the website is illegal and violates copyright laws.
Pros
Offers movies and TV shows for free without any subscriptions or sign-up.
Features a wide range of content in multiple languages.
Cons
It is totally illegal to stream and violates copyright laws.
The content is not hosted by Soap2day, so the security risks are high while streaming.
Prime Wire

Prime Wire is another alternative to OnionPlay that provides users with free movies, shows, and other media content. Among others, it is one of the oldest streaming services that has been around for ages. The interface on Prime Wire is easy to access and user-friendly, with vast library content. This service has a large selection of genres, including action, drama, comedy, thriller, horror, adventure, fantasy, animation, and more.
Pros
The interface is quite simple and easy to navigate for new users.
You can watch movies and other stuff for free with ad support.
Cons
Sometimes, the ads can be intrusive while steaming favorite shows online.
The quality of movies and shows can vary according to your internet speed.
FMovies

FMovies is a popular website where you can stream and download popular movies and shows for free. This website provides access to a wide range of films and shows from all over the world, including classic films, international films, and others. The content on FMovies is organized into various categories and you can also use the built-in search feature to access the films quickly. Moreover, you can also search for a particular movie by title, actor, or director.
Pros
It provides movies and TV shows in HD quality with subtitle options.
It can be streamed and downloaded on any device with a web browser.
Cons
There's no parent control feature available, so it's not safe for kids under 13 to stream shows.
Some content can be outdated or of poor quality.
CMoviesHD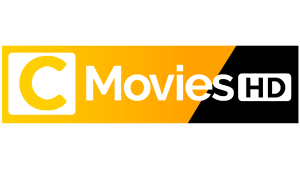 If you're looking for a delicate streaming service after the downfall of OnionPlay, then CMoviesHD is the one for you. With its best service, CMoviesHD provides users with popular media content worldwide. This website is available in multiple languages and offers a convenient search bar to help users to find their favorite titles. Luckily, all the content on this website is available for free and steams in high quality.
Pros
Free access to a wide selection of popular shows and movies.
Loads content in high quality without any buffering issues.
Cons
Potential for copyright infringement.
All the contents may not be available in all regions.
Pluto TV

Unlike other services, Pluto TV is a unique streaming service available as an app version on both App Store and Play Store. It offers more than 100 live channels and thousands of movies and TV shows, with personalized channel lineups. This service also includes a library of on-demand content, as well as genre-specific channels that broadcast content 24/7. Besides Android and iOS devices, Pluto TV is also available on devices like Apple TV, Firestick, Roku, NOW TV, and Chromecast.
Pros
The Pluto TV app is available on multiple platforms, including Android, iOS, and more.
The app has personalized channel lineups for your favorite shows.
Cons
The content is limited to other streaming services.
The content on Pluto TV is not available in all regions due to geo-restrictions.
Tubi TV

Tubi is a free streaming service that is available on multiple platforms, including Android, iOS, macOS, Roku, Firestick, and more. It has a library of over 20,000 titles of popular movies and TV shows, including independent films, documentaries, entertainment shows, and others. The users can filter the titles by genre, language, ratings, and also by what's most popular or trending. Additionally, Tubi includes a feature called Tubi TV, which allows users to watch live TV shows, including news and entertainment channels.
Pros
The platform is available on multiple devices, which is reliable for watching content from their desired device.
You can easily create a watchlist of your favorite movies and TV shows.
Cons
The selection of content is limited compared to other streaming services.
It is ad-supported, so you have to sit through the ads while watching your favorite content live or on demand.
StreamonHD

StreamonHD is a third-party website that offers high-definition streaming of movies, TV shows, and other content. It's basically an on-demand streaming service that allows users to access a wide range of content, from classic films to new releases and even original programming. This platform also provides the ability to download content for offline viewing and also provides access to a library of over 40,000 media content. Furthermore, this streaming service also offers additional features like parental control and the ability to create a custom playlist.
Pros
The streaming quality is excellent, with no buffering issues.
This platform constantly adds new titles to keep the service up to date.
Cons
There are occasional audio and video synchronization issues.
StreamonHD does not offer any content in 4K or HDR.
Peacock TV

Peacock TV is an American streaming service owned by NBCUniversal. It is a subscription-based streaming service that offers exclusive content from on-demand, live TV, and original programming. You can install and sign-up for Peacock TV in varieties of devices, including smartphones, tablets, smart TVs, and web browsers. It also has a large library of classic TV shows and films, as well as exclusive original content. Peacock TV is also one of the best alternatives to OnionPlay.
Pros
Provide access to NBCUniversal's catalog of shows and movies.
The subscription cost is affordable to users.
Cons
Limited availability outside the US.
It doesn't contain movies and TV shows from all genres.
Vudu

Speaking of alternatives, Vudu is one of the best streaming services that offer content similar to OnionPlay. It is one of the very first on-demand platforms to offer digital movies of high quality. Vudu provides a large selection of high-definition titles, including popular and trending movies and TV shows. With its curated selection of free content, it refreshes its catalog regularly according to users' needs.
Pros
HD titles are available on the Vudu platform free of cost.
The platform consists of a curated selection of on-demand shows.
Cons
This service is not available in some regions.
Not all titles are available in HD.
AZ Movies

If you're searching for a platform to stream newly released movies or TV shows, then you can give it a try to AZ Movies. As the title represents, it has a vast collection of media content ranging from old to new releases. It provides the option to search for your favorite shows based on genres, actors, directors, release dates, and more. Moreover, AZ Movies also allows users to rate movies or TV shows and leave comments about them.
Pros
It has a user-friendly interface to browse easily by genre, title, and language.
It has an active community of users who post reviews and opinions while choosing a movie to watch.
Cons
It doesn't offer any additional features like cast information, so you have to do some research before watching a movie.
The number of subbed content is limited as it doesn't provide subtitles for some media.
StreamM4u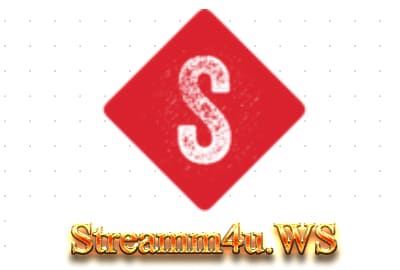 StreamM4Uu is a free online streaming platform where you can watch a curated selection of movies and TV shows for free. It has the ability to search for a show according to genre, year, and language online. It also consists of an integrated search bar to quickly search your favorite media content with ease. With StreamM4u, users can access exclusive content, watch trailers, and also allows to choose movies from parent control options.
Pros
It features reliable audio and video quality for online streaming.
Has a wide selection of genres, including action, comedy, drama, horror, and more.
Cons
Some of the movies and TV shows are not updated regularly.
This streaming service doesn't allow users to download content for offline viewing.
Movies2watch

With Movies2watch, you can stream an extensive collection of movies, TV shows, and original content ranging from Hollywood, Bollywood, and other international studios. Luckily, you can stream your favorite media content on Movies2watch ad-free. Besides Movies and shows, you can also stream a wide range of content like anime and cartoons for free. Instead of subscribing to premium services, you can make use of this platform to watch your favorite content, which is also one of the best alternatives to OnionPlay.
Pros
You can stream movies and series without any ads.
All the video titles have the user rating and IMDb rating.
Cons
The links for some videos are not working properly.
The offline download is not available.
Which is the Best Streaming Service?
Being the best alternative to OnionPlay, all the above-mentioned platforms are perfect in their unique way. You can go through all the properties and pros & cons of the platform and choose the one which suits you. Besides Peacock TV, all the platforms are cost-free and reliable services to stream your favorite movies, TV shows, anime, entertainment shows, and more. So, you can give a try to all the streaming services and choose which fulfill your needs.
Was this article helpful?