The latest version of WhatsApp lets you enjoy sending & receiving 3D avatars in the conversation. You can create an avatar resembling yourself and set it as a WhatsApp profile picture. It is available for both Android and iPhone users. The feature is currently not rolled out for WhatsApp Web and desktop versions. Update your WhatsApp on your smartphone to the latest version to get this feature.
How to Create Avatar on Whatsapp
1. Open Whatsapp on your device.
2. Click on the three-dotted icon at the top-right corner of the screen (On iPhone – tap the Settings option at the bottom right corner).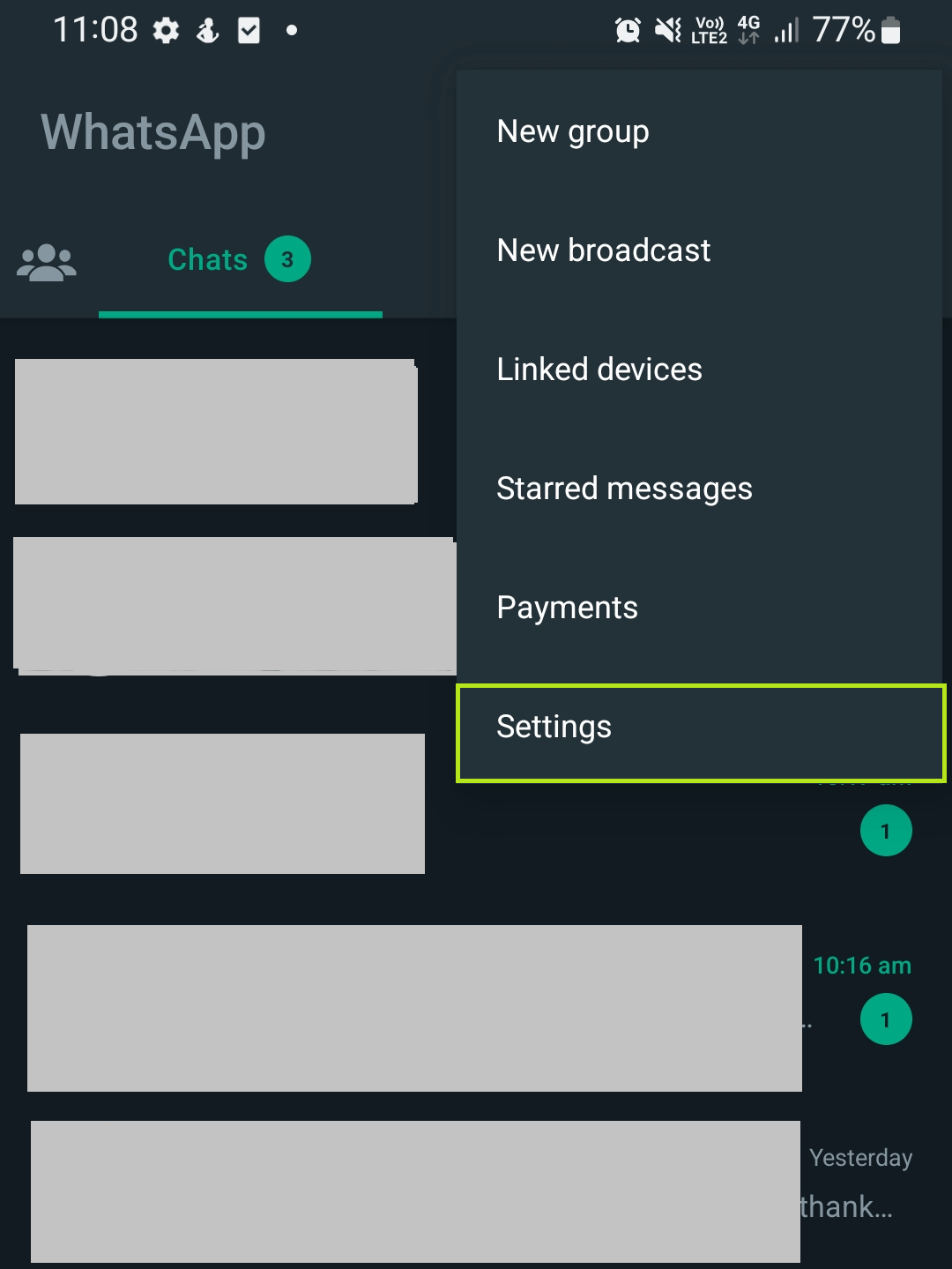 3. From the menu, click on the Settings option.
4. Select Avatar and click on Create Your Avatar.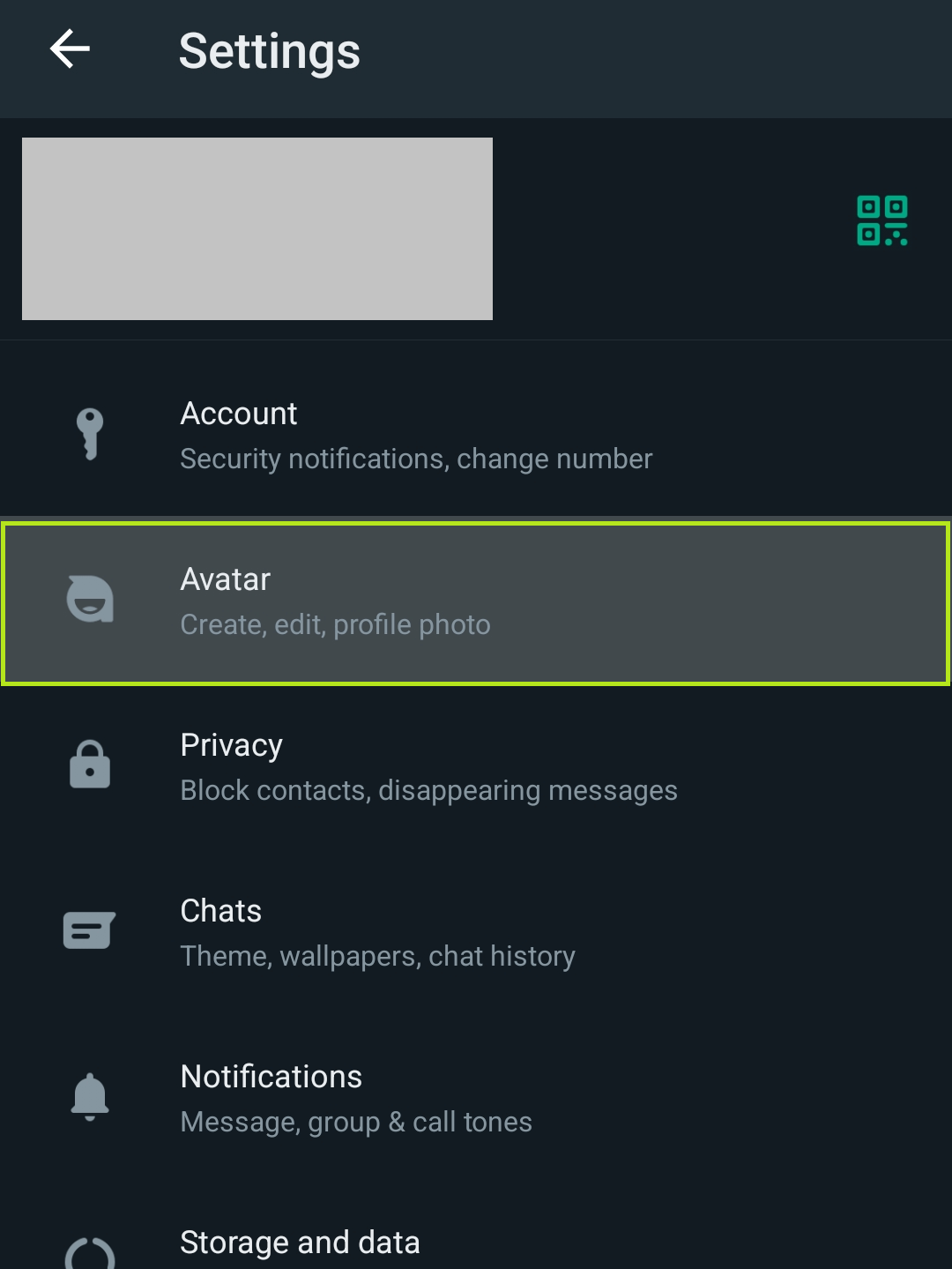 5. Click on Get Started.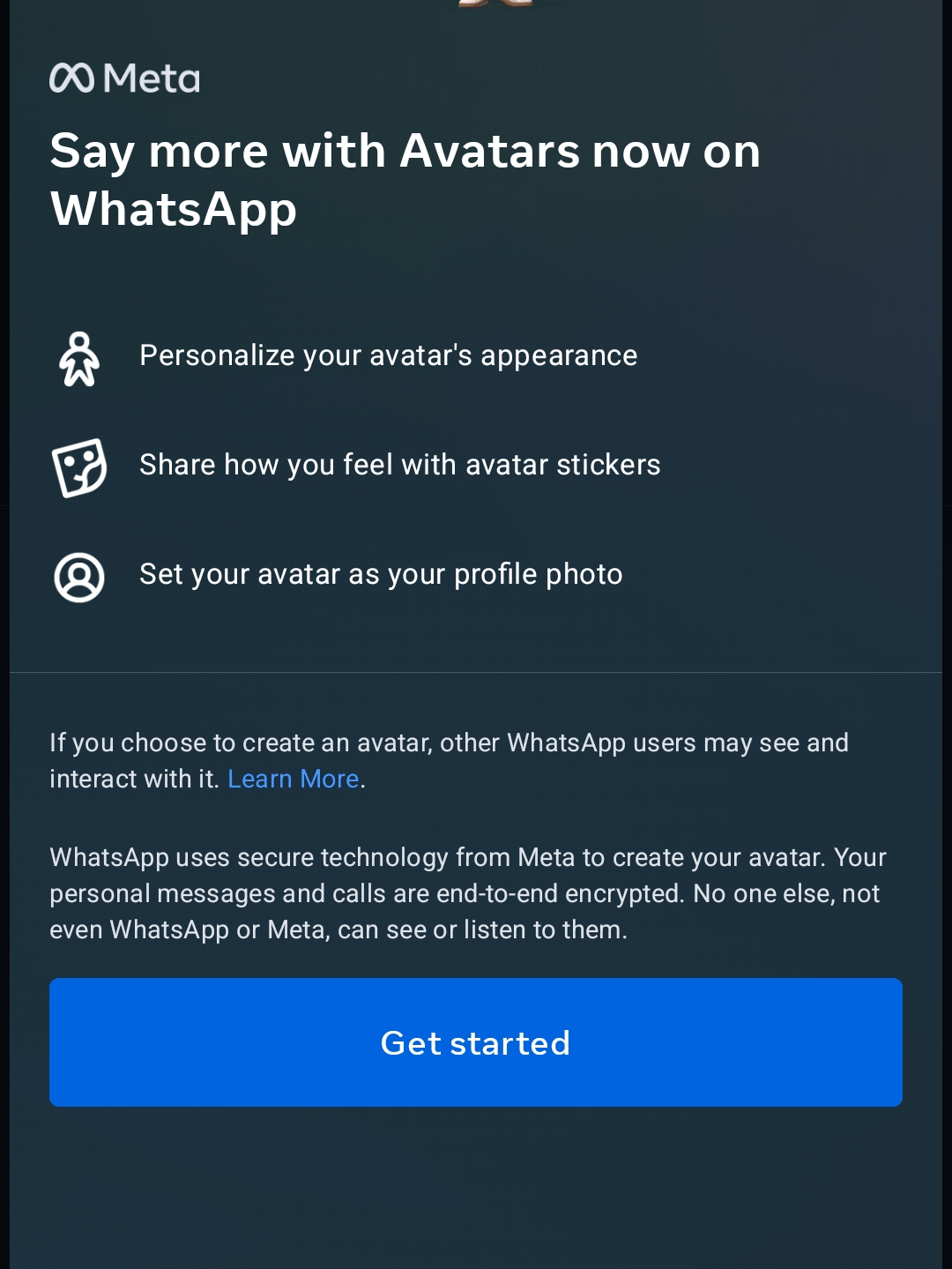 6. At the first stage, choose the color tone for your avatar.
7. Now, select the hairstyle that suits your male or female avatar.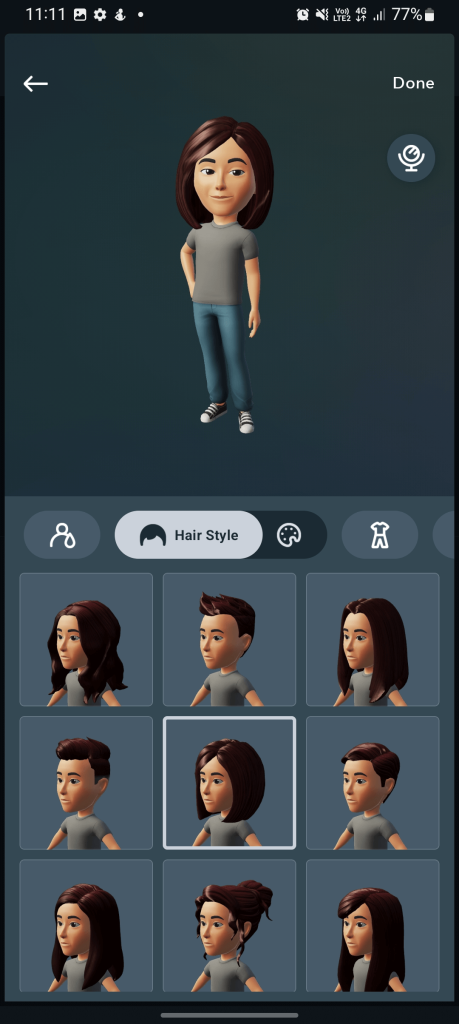 8. Move to Outfit and choose your favorite suit.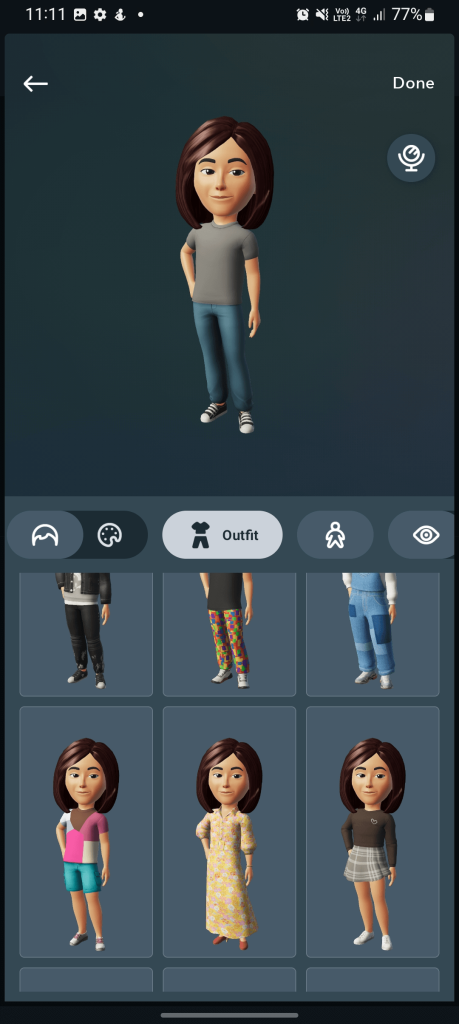 9. Next, choose the type of body you want.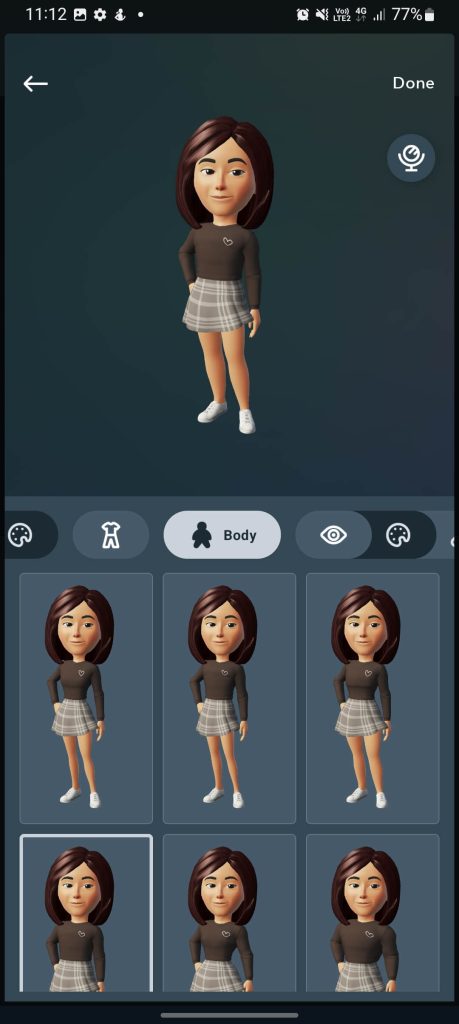 10. After that, pick up the eye shape and color that you like.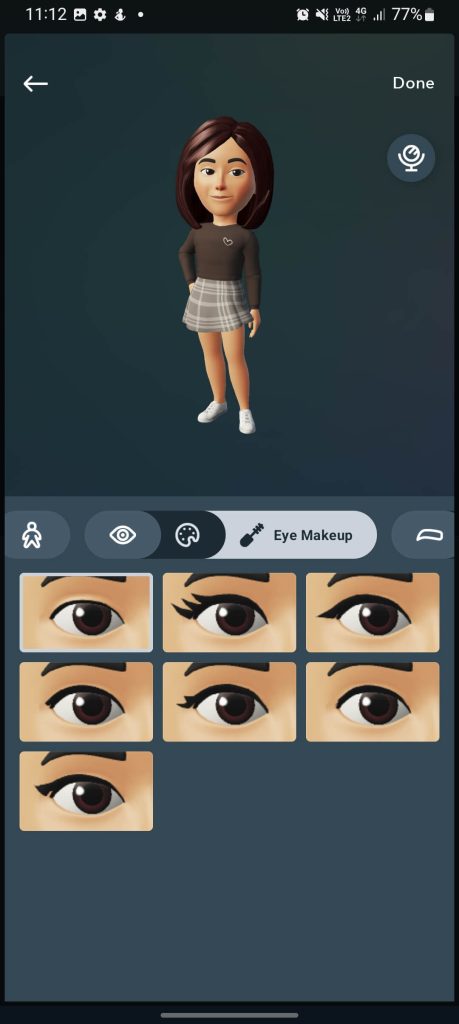 11. Once done, finish the eye makeup and choose the eyebrow shape & color that you prefer.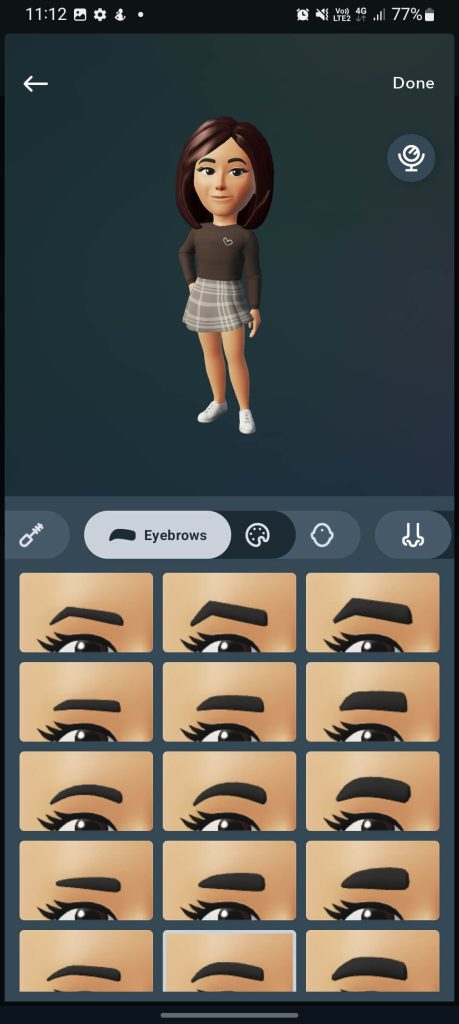 12. If you chose a female avatar, pick up your favorite bindi. If not, skip this step.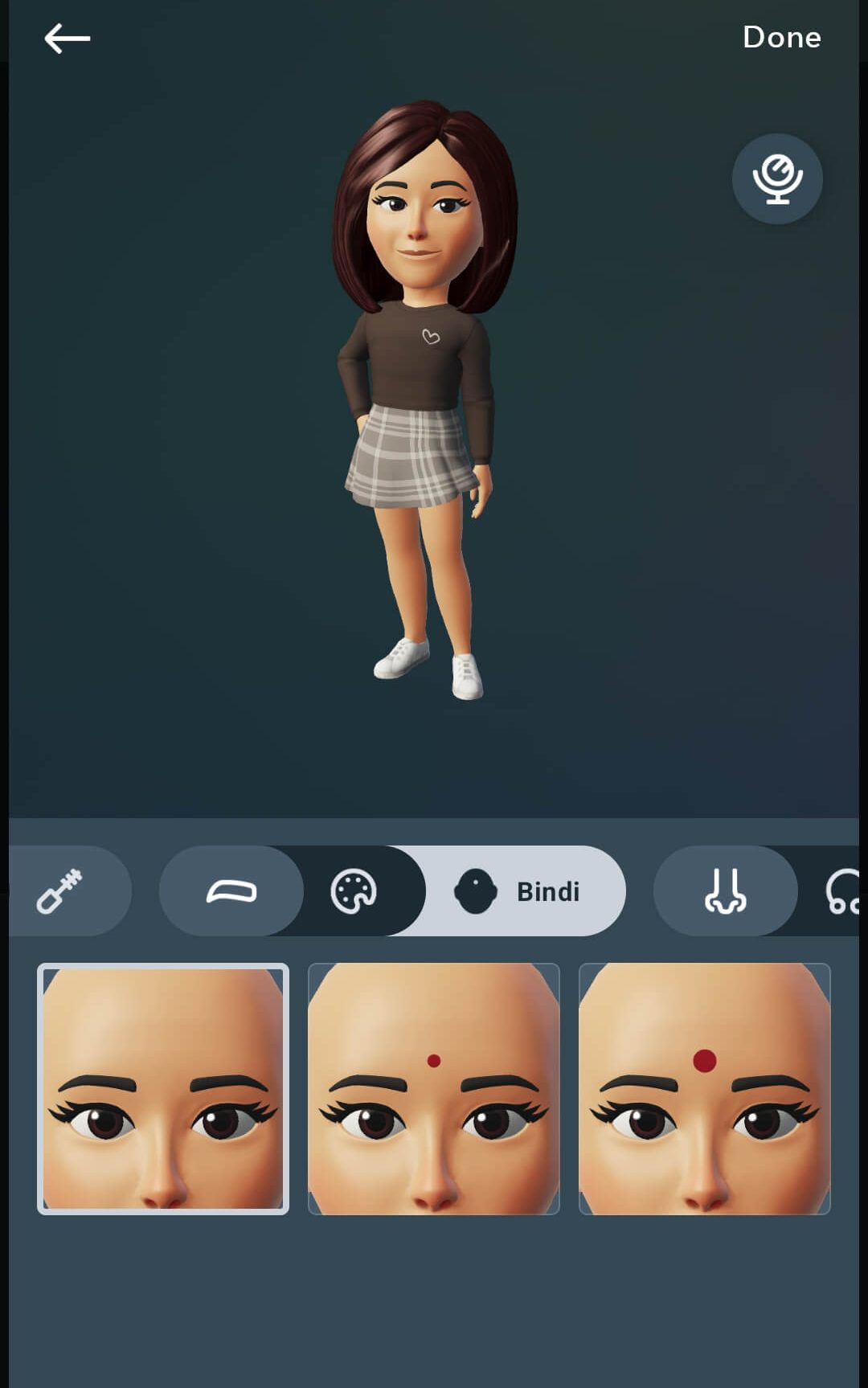 13. Next, choose the nose shape and add nose piercings if you want.
14. After that, add your favorite lip shape and color. If it matches your skin color, it will be more realistic.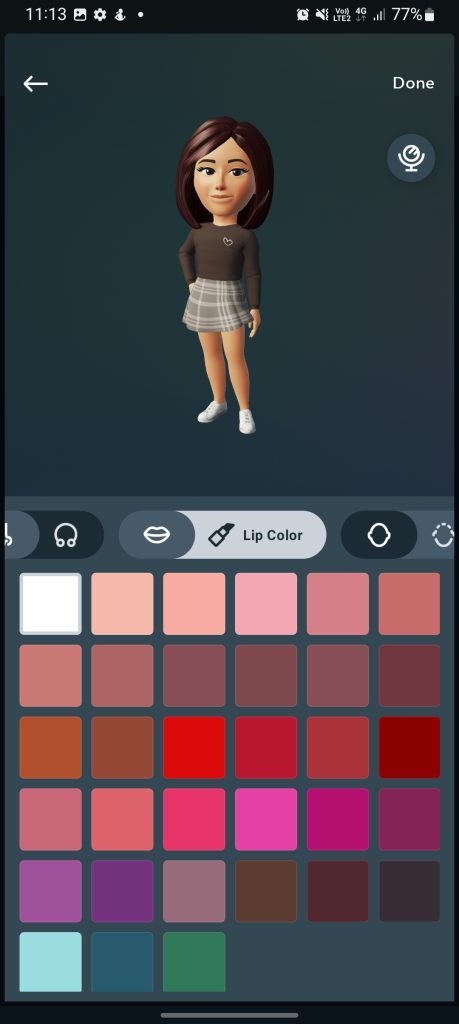 15. Change the face shape and jawline, add extra face marks, and add facial lines if you want.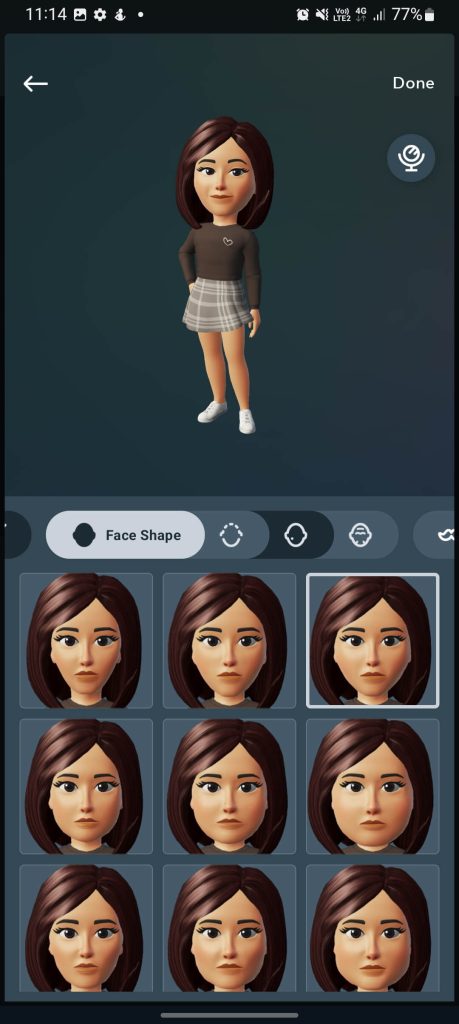 16. If you are creating a male avatar, add some facial hairs. if not, skip this step.
17. If you like ear piercings, headwear, and eyewear, you can add that to your avatar too.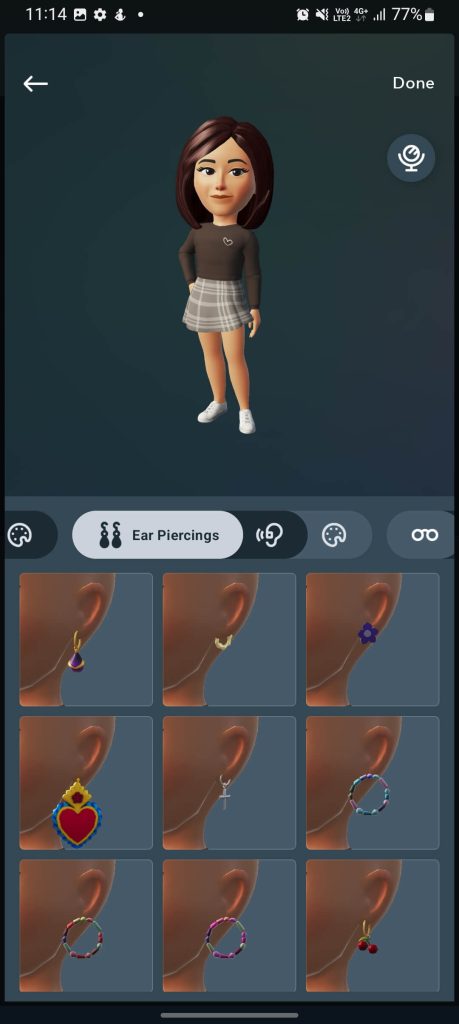 18. Once you have done creating your avatar, click on Done and hit Save Changes to confirm the process.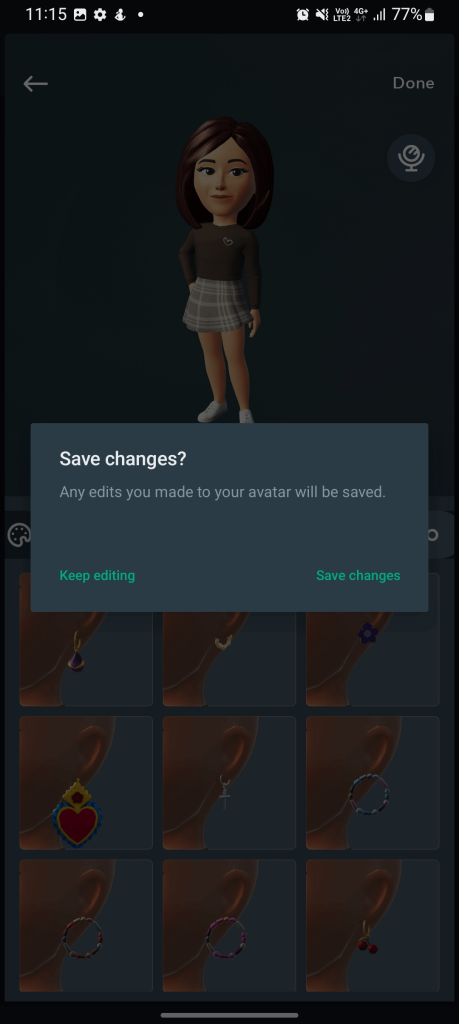 20. If you want to edit more, click on Keep Editing or click on Next to complete the process.
How to Set Your Avatar as WhatsApp Profile Picture
1. Launch WhatsApp and open the Avatar page.
2. Click on Create Profile Photo and edit your avatar according to your convenience.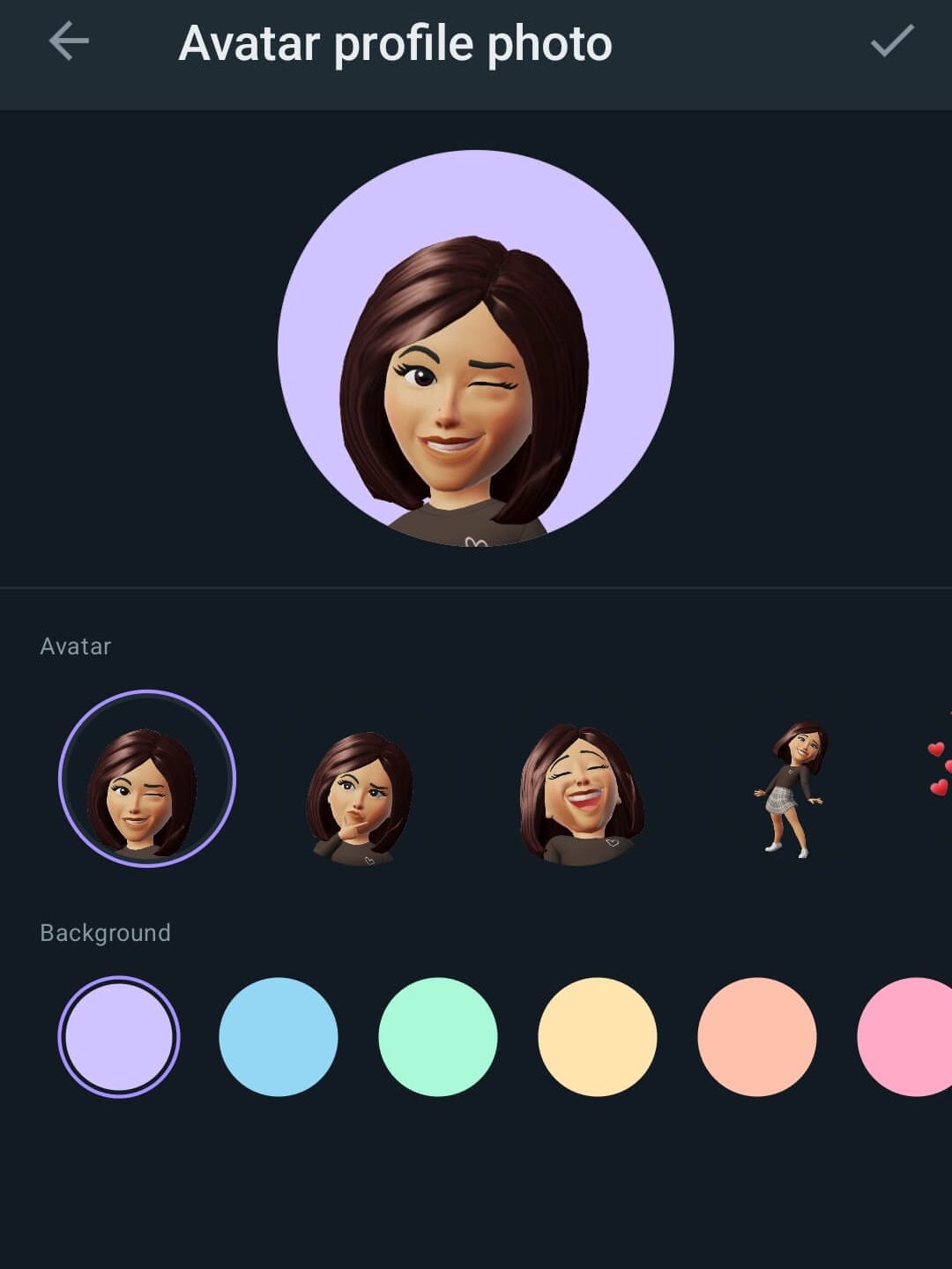 3. Once done, save the changes and your WhatsApp profile picture will be updated automatically.
How to Send Avatars on WhatsApp Conversations
1. Open a conversation on WhatsApp.
2. Click on the Emoji icon.
3. You can see the avatar icon blinking.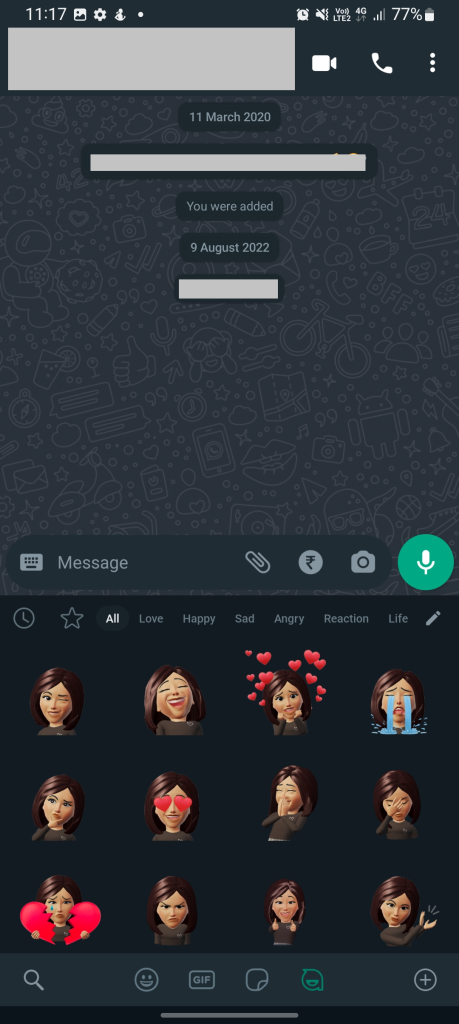 4. Click on that and send your favorite avatar.
How to Delete an Avatar on Whatsapp
1. Click on the three-dotted option and click on Settings from the menu.
2. Select Avatar from the Whatsapp settings page.
3. Click on Delete Avatar.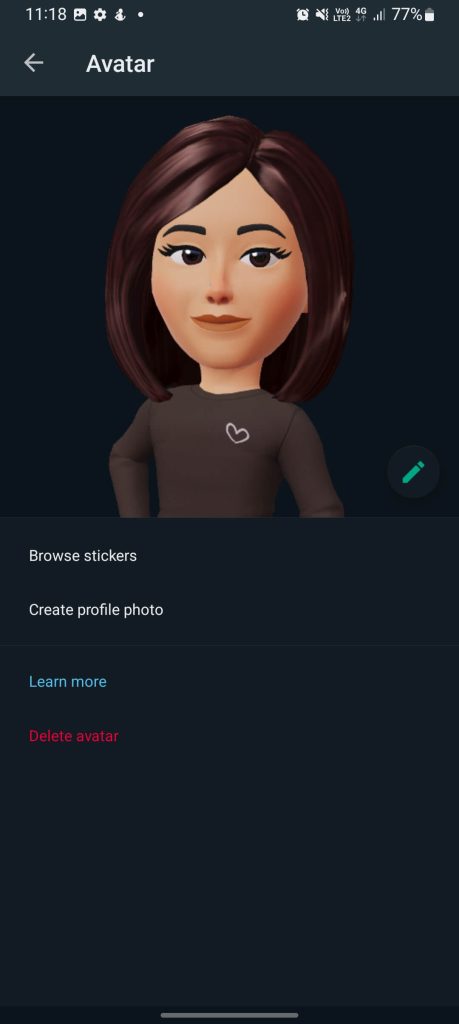 4. Confirm the process by clicking on Delete again.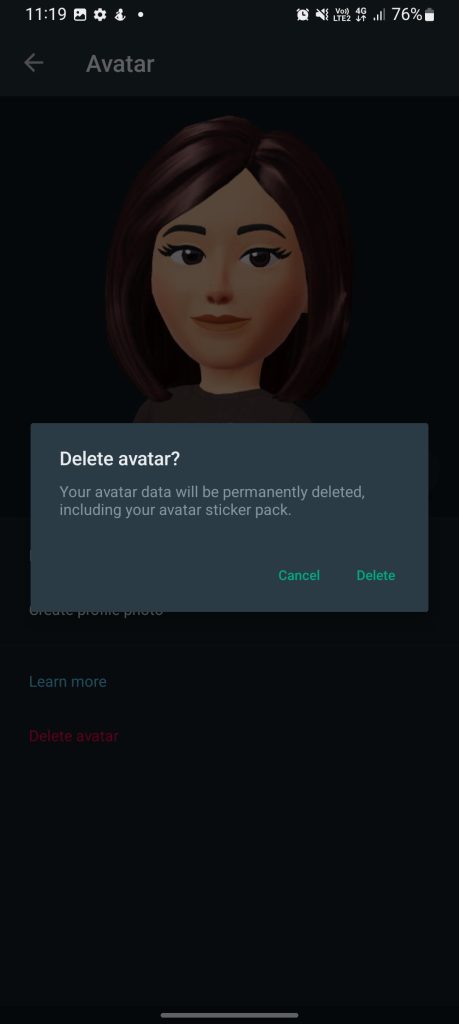 Frequently Asked Questions
What are the new updates released on Whatsapp in 2022?
Along with Avatar, Whatsapp has also released new features like messaging yourself, creating polls, and more.
Was this article helpful?