The Battlefield series includes video games from the first-person shooter perspective. It was developed by EA DICE, a Swedish company. The game is available on different platforms and is loved by fans in different countries. Battlefield is a multiplayer online game with large maps and vehicle warfare. Also, it features airplanes, tanks, and soldiers to compete in the battles. You can win awards, medals, pins, and ribbons in the game and promote your rank. Since there are 17 battlefield games available to play, you must know them in order.
Battlefield Games in Chronological Order
Battlefield is a multiplayer game that you can play with your squad. The gameplay is developed around teamwork and strategy that require good communication. You might be wondering which Battlefield game is the best. You don't need to play Battlefield games in order.
Battlefield 1942 (2002)
Battlefield Vietnam (2004)
Battlefield 2 (2005)
Battlefield 2: Modern Combat (2006)
Battlefield 2142 (2006)
Battlefield: Bad Company (2008)
Battlefield: Heroes (2009)
Battlefield 1943 (2009)
Battlefield: Bad Company 2 (2010)
Battlefield: Online (2010)
Battlefield: Play4Free (2011)
Battlefield 3 (2011)
Battlefield 4 (2013)
Battlefield Hardline (2015)
Battlefield 1 (2016)
Battlefield V (2019)
Battlefield 2042 (2021)
Battlefield 1942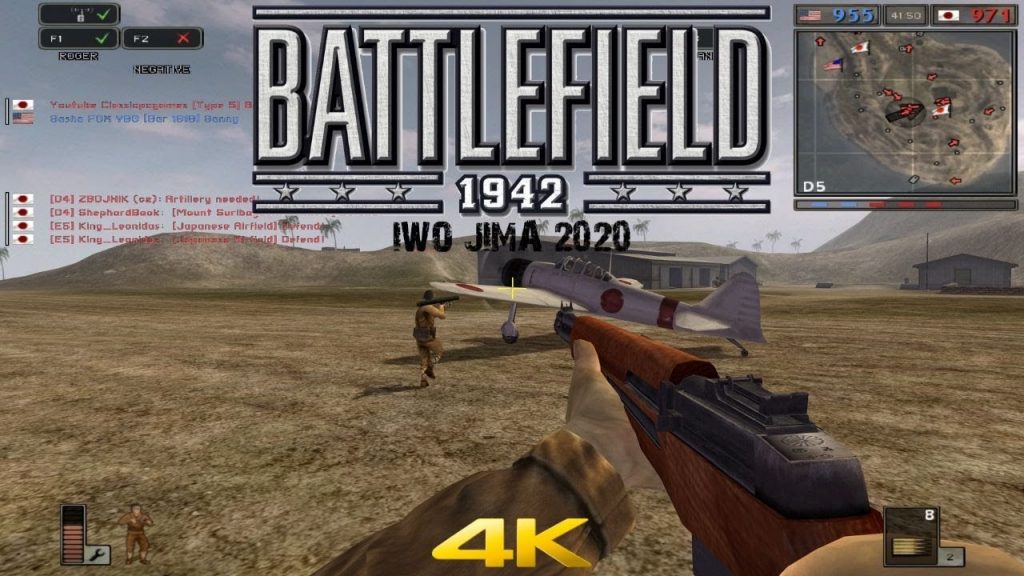 Battlefield 1942, released in 2002, is a first-person shooter game with both single-player and multiplayer modes. There are five classes of roles in Battlefield 1942: scout, assault, anti-tank, medic, and engineer. The game has various aircraft, bombers, capital ships, and well-designed ammunitions. Also, it includes a Conquest game mode with control points across a map. With its release, Battlefield 1942 received praise for its gameplay and the World War II theme. On the same note, Battlefield 1942 has different sequels and spin-offs.
Battlefield Vietnam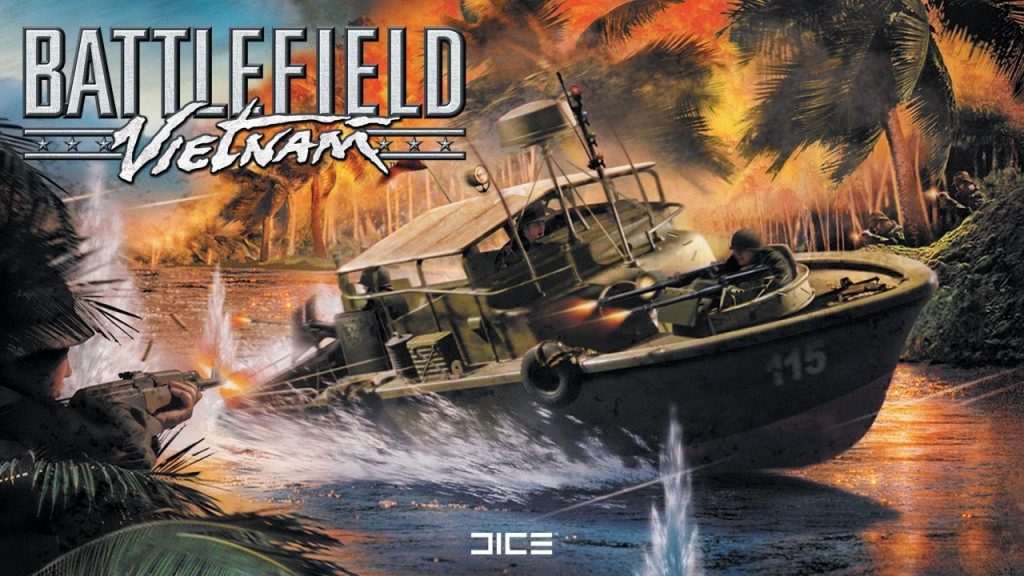 Battlefield Vietnam of 2004 from DICE's Canadian subsidiary has better maps, vehicles, and weapons. The second addition to the Battlefield series features Vietnam War. The map has come up with an update, including the Battle of Hue, Ho Chi Minh Trail, Battle of Khe Sanh, Fall of Saigon, and Operation Flaming Dart. Battlefield Vietnam has two teams, the U.S. and North Vietnam. These teams get to use different kits and vehicles to battle. Also, it is the first Battlefield game to introduce a 3D map with icons for position control points.
Battlefield 2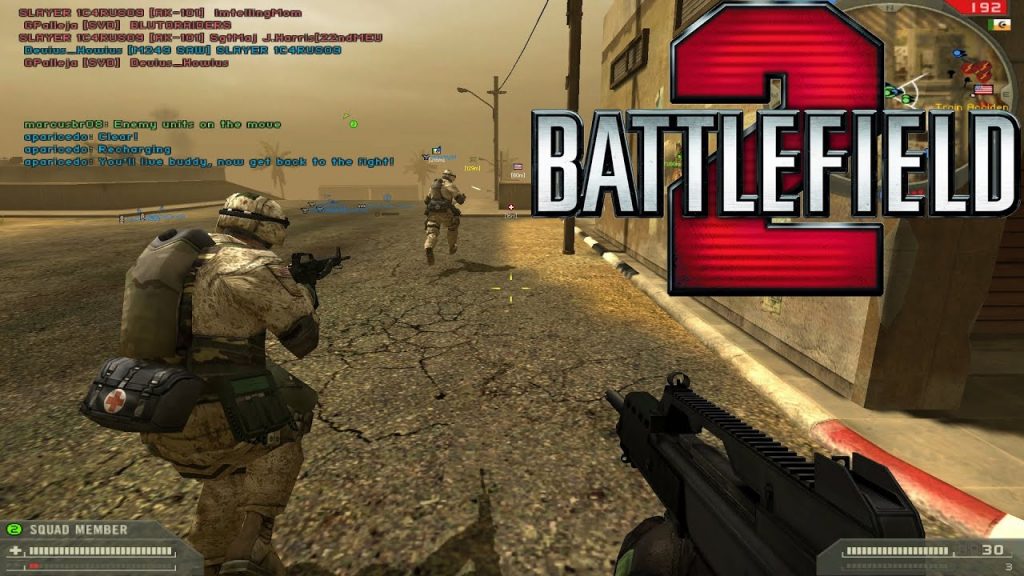 Battlefield 2 from 2005 is a more realistic version of Battlefield compared to the previous versions. The single-player mode focuses on a clash between US Marines, China, and the Middle Eastern Coalition (MEC). The game looks modern with an impressive battlefield, tactics, and weapons. Battlefield 2 has different infantry classes that you can choose from. The game has seven classes, including assault, engineer, medic, anti-tank, sniper, Special Forces, and support. However, in 2014 the multiplayer server was shut down.
Battlefield 2: Modern Combat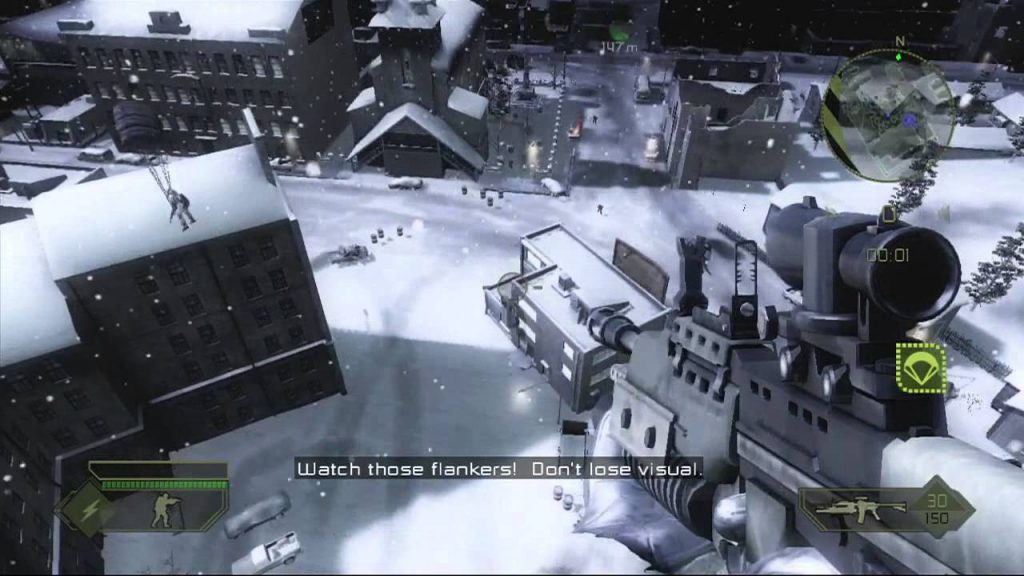 Battlefield 2: Modern Combat from 2006 is a game with no support on PC. It was launched for Playstation 2 and Xbox 3360, making it the first launch on gaming consoles. The game develops as a fictional war between China and Kazakhstan. The multiplayer mode of Modern Combat has two modes: Conquest and Capture the Flag. Both these modes of Modern Combat support 24 players. The multiplayer mode has a variety of maps for larger battles to take place. While in the Capture mode, the size of the map is downsized, and you can play only a fraction of the map. Since 2014, the servers for this Battlefield version for Xbox and PlayStation have been in offline mode.
Battlefield 2142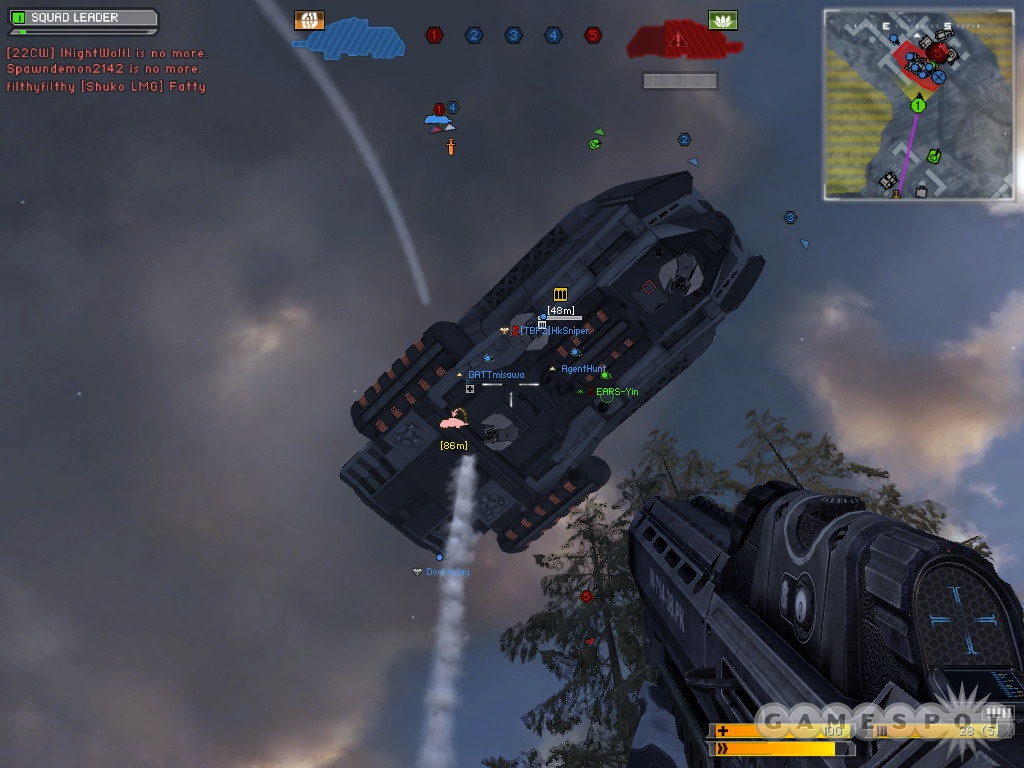 Battlefield 2142 from 2006 features a fictional war, The Cold War of the 22nd Century. The fourth addition to the Battlefield series features two military superpowers: the European Union (EU) and Pan Asian Coalition (PAC). It is the first battlefield game for macOS. It has a multiplayer mode for 64 players and a single-player mode for 16 players facing AI bots. The game has a ranking system that tracks your statistics. Also, you can see better vehicles and weapons this season. It has two gameplay modes: Conquest and Titan.
Battlefield: Bad Company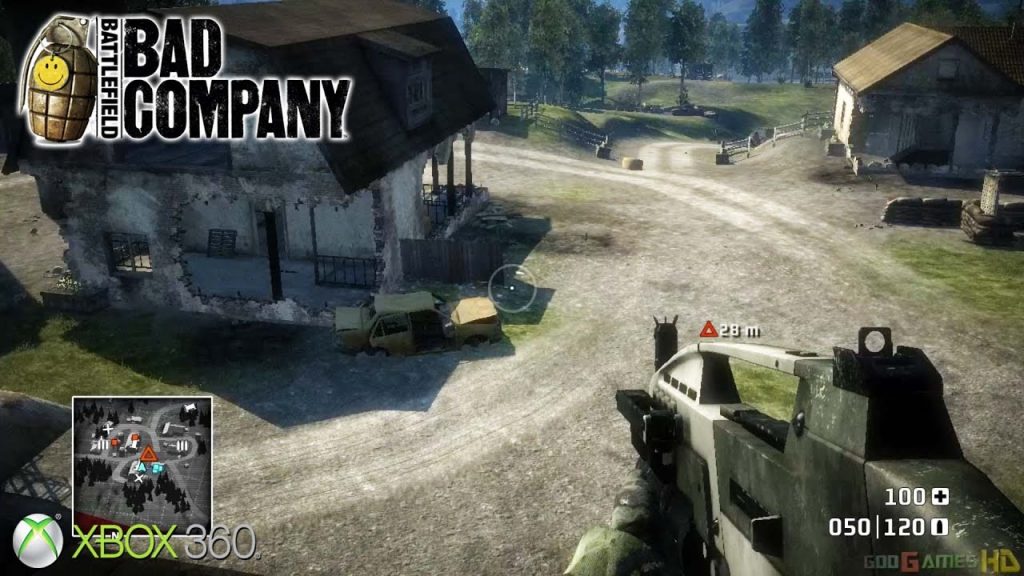 Battlefield: Bad Company from 2008 is a Battlefield game for PlayStation 3 and Xbox 360. It has a single-player tier along with combat for squads. The critic's reviews for Battlefield: Bad Company is mainly positive. It has an impressive storyline, sound, and atmosphere. The players have 100 health points which will reduce while getting damage. Also, the players can have a primary weapon and a secondary weapon like a knife, grenade, or other explosives. The multiplayer mode of this series has support for 24 players. In addition, Battlefield: Bad Company comes with the Conquest mode that the users wanted back.
Battlefield: Heroes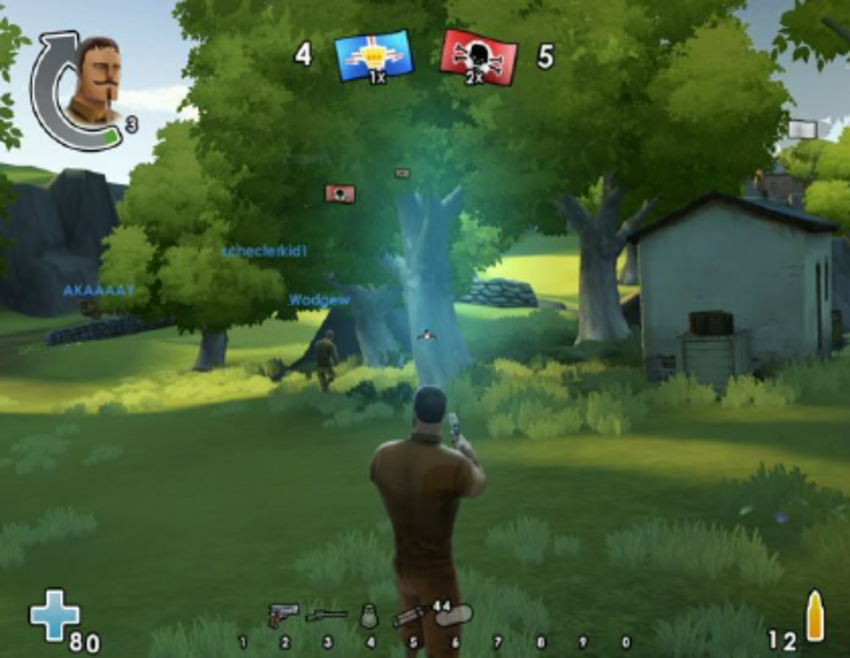 Battlefield: Heroes from 2009 is a free-to-play game on Windows PC. It is the first third-person shooter game in the Battlefield series. This version matches games in similar levels. The game provides fifty lives for each team and a flag at the start of a round. Also, it has three classes: soldier, gunner, and commando. In addition, you can get bandages to regenerate the players' health. The game has two armies: National Army with the red flag and Royal Army with the blue flag.
Battlefield 1943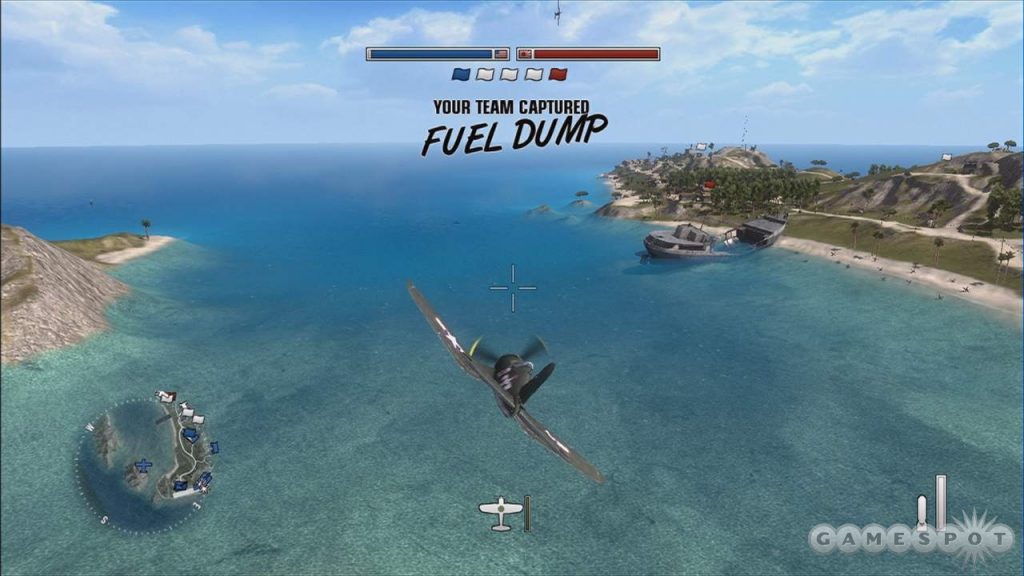 If you wish to play one of the best multiplayer modes of the series, play Battlefield 1943 of 2009. The game was released for PlayStation 3 and Xbox 360. This online multiplayer game has a World War II theme from a first-person shooter perspective. The game features players as marines from United States Marine Corps (USMC) or Imperial Japanese Navy (IJN). Each team can have up to 24 players. Also, it supports three maps, including Iwo Jima, Wake Island, and Guadalcanal. Furthermore, the health of players in the game regenerates. Also, you can access four types of vehicles: fighter, car, tank, and landing craft.
Battlefield: Bad Company 2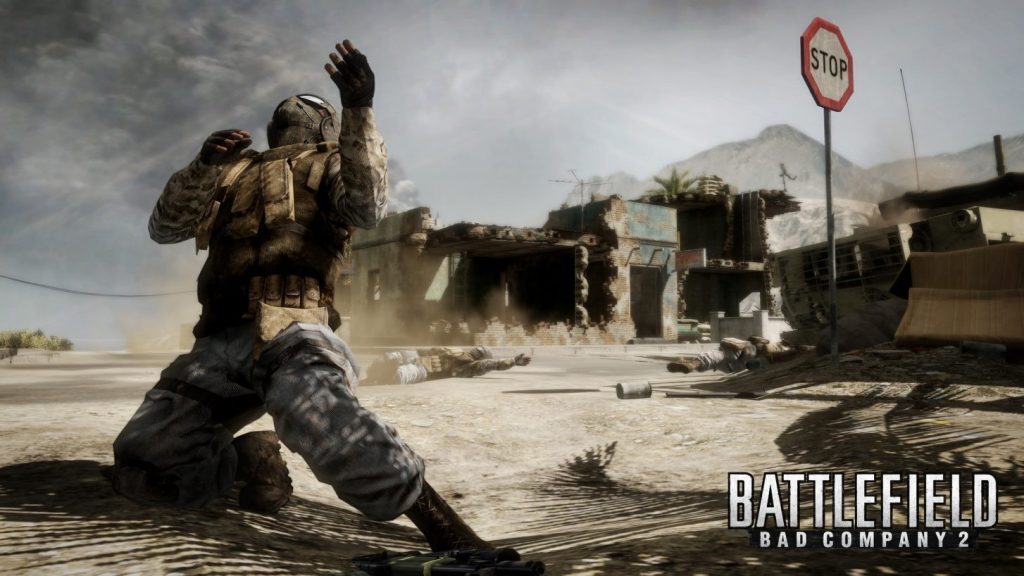 Battlefield: Bad Company 2 of 2010 is available to play on Windows PC, PlayStation 3, Xbox 360, and Kindle Fire. As the name suggests, Bad Company 2 is a sequel to Bad Company. It features a modern warfare setting in a first-person shooting theme. In the single-player mode, you will have the perspective of Preston Marlowe, the lead of Battlefield. It has five game modes with a great collection of weapons and vehicles. The reviews for this version were highly positive, making the game a commercial success.
Battlefield Play4Free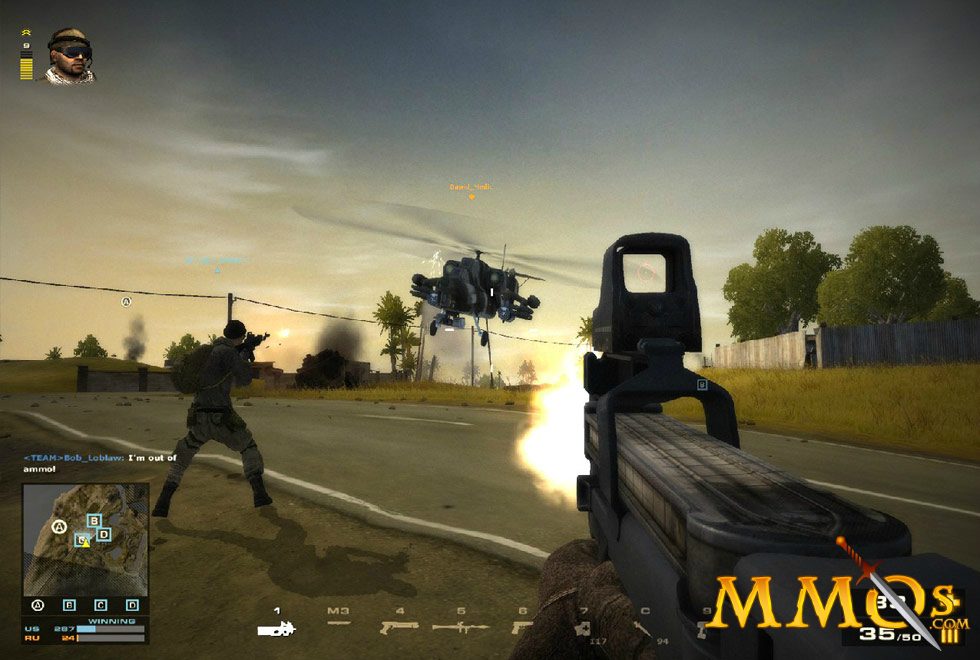 Battlefield Play4Free from 2011 is a Battlefield game that features modern warfare. This first-person shooter game has better video resolution and better effects. The players get randomly assigned as soldiers for either Russian Ground Forces or United States Marine Corps. The game has a leveling system and an in-game shop. Similar to the previous Battlefield games, Play4Free has a class system. You can choose between Assualt, Medic, Recon, and Engineer. As the name suggests, Play4Free is a free online game. It comes with two gameplay modes, Rush and Assault.
Battlefield 3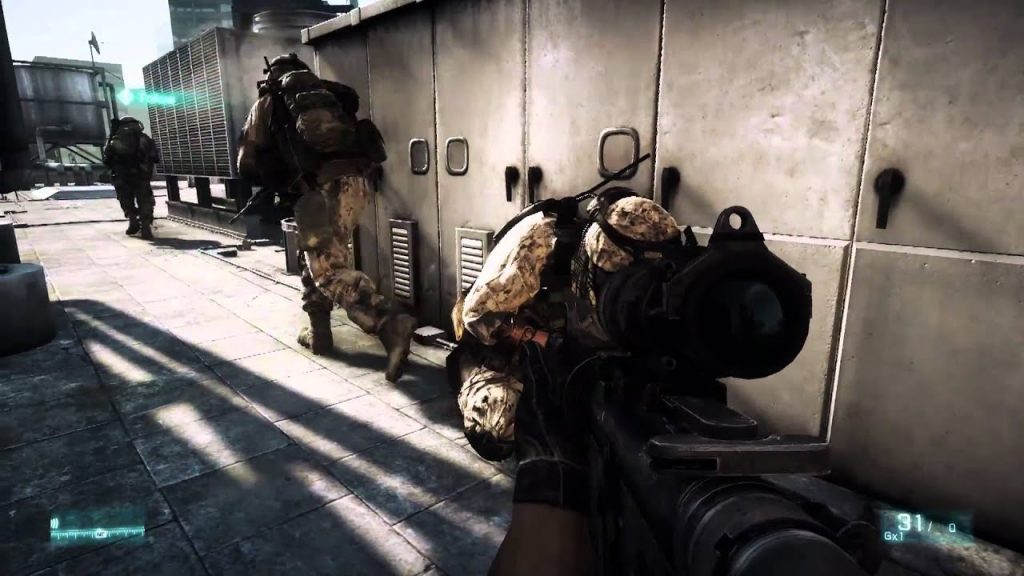 Battlefield 3 of 2011 has a first-person perspective and debuted on Windows, PlayStation 3, and Xbox 360. While playing the game, you can take different military roles. It portrays two characters, Henry Blackburn and Dmitri Mayakovsky. It was a commercial success that sold over five million copies in the first week and received positive reviews. The map in the game includes locations including Oman, Paris, Kuwait City, Tehran, New York, and City. Also, it supports three tiers, single-player, multiplayer, and co-operative modes.
Battlefield 4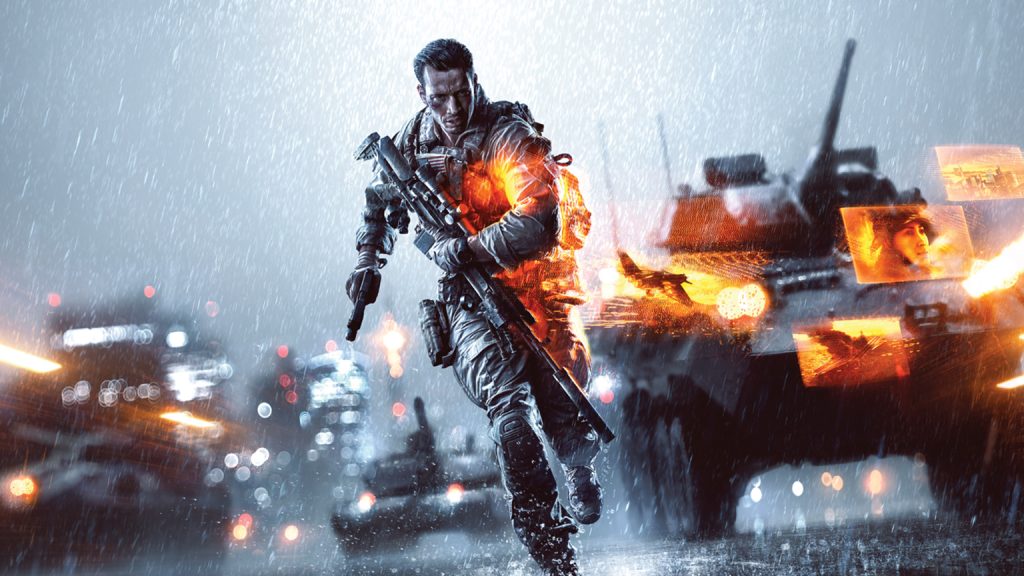 Battlefield 4 of 2013 is a direct sequel to Battlefield 3. It was available for PlayStation 3, Play Station 4, Xbox One, and Xbox 360 during its debut. It is a first-person shooter perspective with both single and multiplayer modes. However, the multiplayer mode was more successful than the single-player tier. The better version of gameplay and graphics in this series made it more successful, selling seven million copies. Another attractive feature of Battlefield 4 is weapon customization.
Battlefield Hardline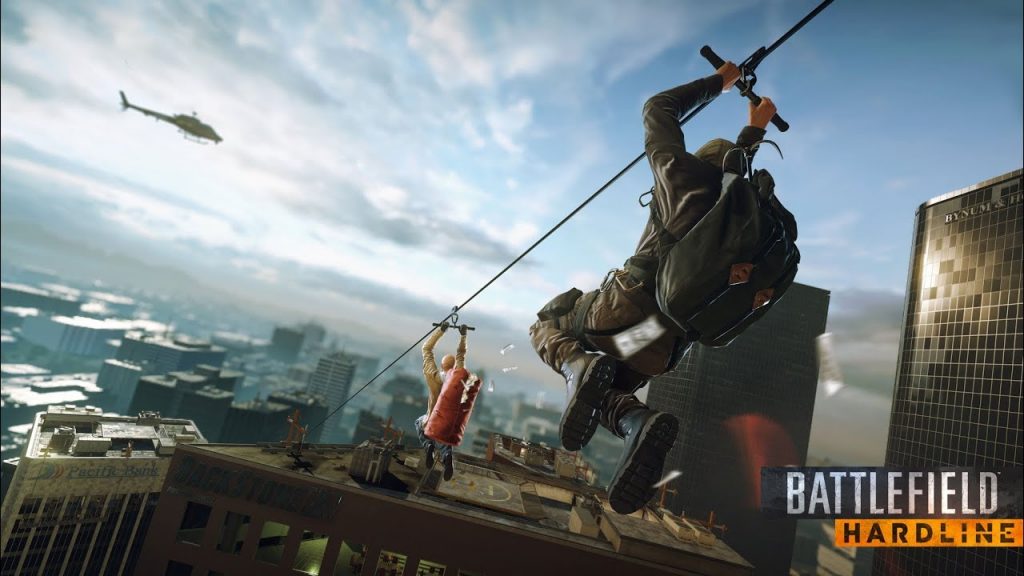 Battlefield Hardline of 2015 premiered for Windows, PlayStation 3, PlayStation 4, Xbox One, and Xbox 360. When the previous versions of Battlefield have a military-based theme, Hardline has a Police vs. Robber experience. Hardline also focuses on themes including crime and heists. The game received positive responses for its multiplayer mode and voice acting. Also, it features weapons and vehicles of military grade. Additionally, you can find teasers and handcuffs in the game. The game modes in Hardline include Crosshair mode, Bloody Money, Heist, Rescue, and Hotwire.
Battlefield 1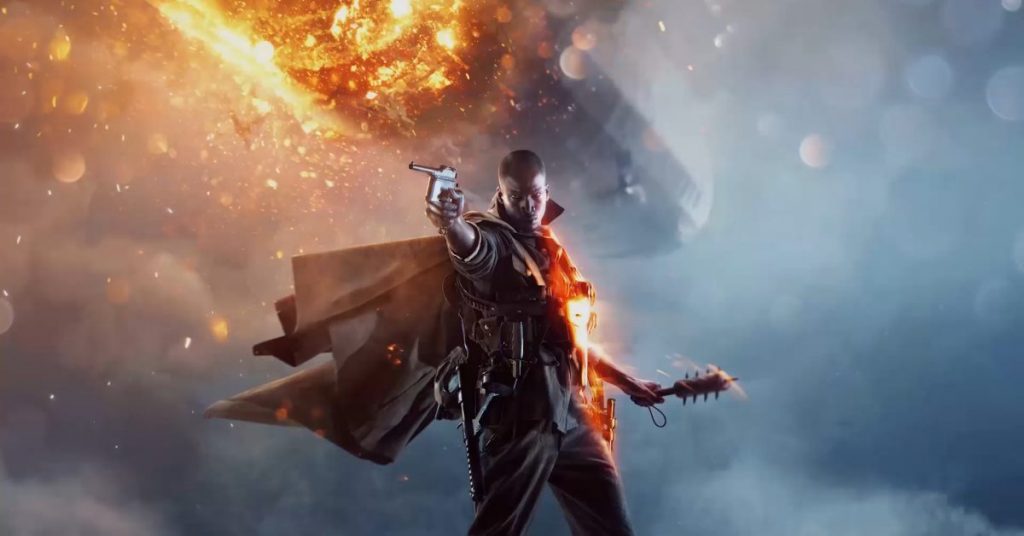 Battlefield 1 from 2016 has a first-person shooter perspective. It was launched for Microsoft Windows, PlayStation 4, and Xbox One. It comes with new installations, making it a commercial success selling 15 million copies. The show's reviews were mainly positive because of its World War I setting. Also, it has history-inspired weapons and vehicles. It has both a single-player as well as a multiplayer mode. The multiplayer mode in Battlefield 1 can support up to 64 players.
Battlefield V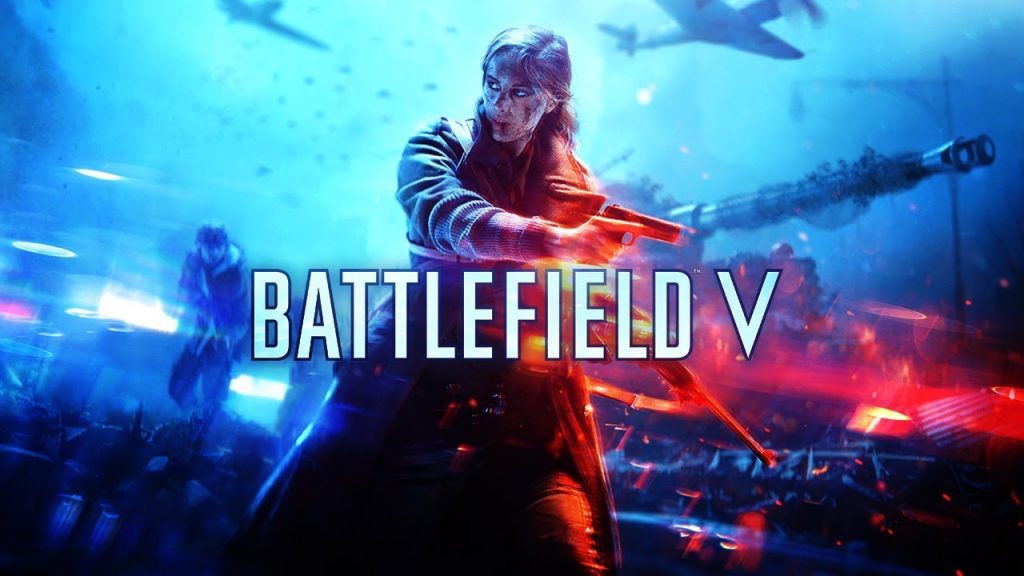 Battlefield V of 2019 is an FPS game with a World War II setting and follows the previous version, Battlefield 1. It has a first-person shooter perspective and debuted on devices like PlayStation 4, Xbox One, and Windows PC. The game has received favorable critic reviews. It supports multiplayer modes like Continuous campaign mode, Firestorm mode, and Grand Operations mode.
Battlefield 2042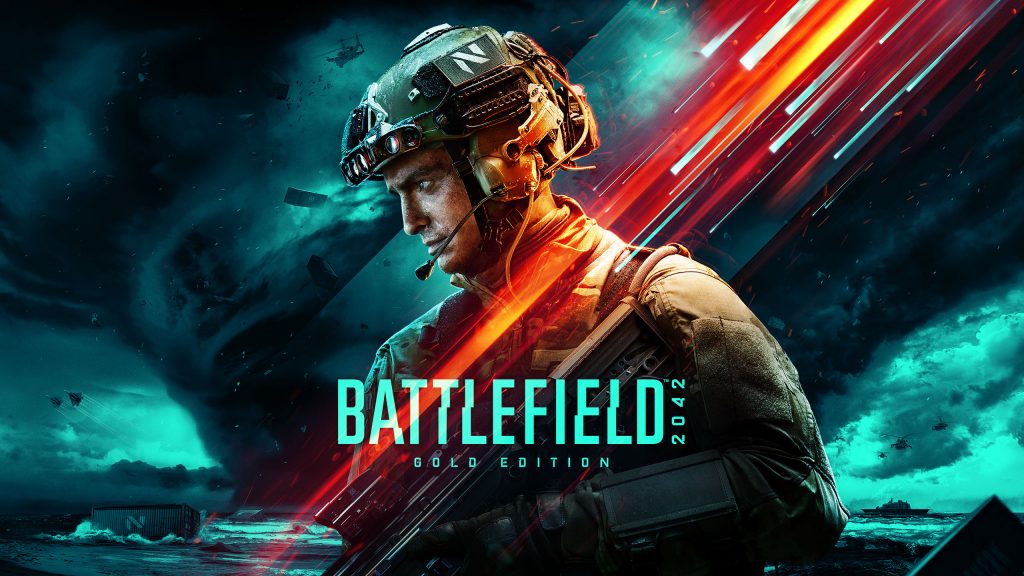 Battlefield 2042 is the recent addition to the Battlefield series from November 2021. It is a battlefield game for Xbox One, Xbox Series X & S, PlayStation 4, and PlayStation 5. It supports only a multiplayer mode and no single-player mode. Moreover, it supports playing on cross platforms that were not available in its previous editions. Also, it comes with futuristic weapons and gadgets as the game portrays a time frame in the near future. In addition, players can customize the weapons using the Plus system.
Other Games in Chronological Order
Frequently Asked Questions
How many Battlefield games are there?
You can find a total of 17 games of Battlefield in order, released between 2002 and 2021.
How much is battlefield 1 on PS4?
You can access Battlefield 1 at $19.99 on PlayStation 4.
What are the most played Battlefield games?
The most played Battlefield games include Battlefield: Bad Company 2, Battlefield 3, and Battlefield 2.
Was this article helpful?