Airbnb is the different kind of app where you can rent your own space and also book hotels & rooms for your traveling. The concept of renting your own space is the main reason for Airbnb's success. The app has a download count of more than 50 million in the Play Store. But on the course of time, a lot of apps are developed similar to Airbnb and some apps are successful with it. Now, thousands of apps similar to Airbnb are available on the Play Store and the App Store. In this article, we picked the best Airbnb alternatives which might suit you.
List of best Airbnb Alternatives
VRBO
Home Exchange
Innclusive
Homestay
Flipkey
onefinestay
HomeAway
Booking.com
Outdoorsy
Third Home
VRBO
VRBO is one of the popular vacation rental platforms.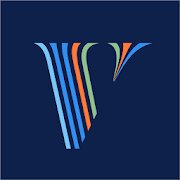 Vacation Rentals By Owner (VRBO) is used by many travelers. The platform has hotels in more than 190 countries. It has more than 2 million places to stay. It is a perfect trip planning application for you. The app is available on both the Play Store and the App Store. The app can be accessed in offline mode too. It offers only the vacation homes which makes it perfect for travelers who need a long stay. The platform is operation since 1995.

Home Exchange
Home Exchange is a perfect alternative for Airbnb.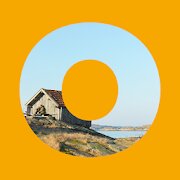 The platform is available in 187 countries and more than 400,000 homes are available. It has a large community of travelers and trip planners. |With the app's integrated messaging system, you can contact people who are available for a house swap. When you away, you can access the home exchange details in the app itself. By using the Home Exchange app, you don't need to waste your money on hotel bookings and rentals. It is a perfect app for travelers on iPhone and Android.

Innclusive
Innclusive is launched as a competitor for Airbnb.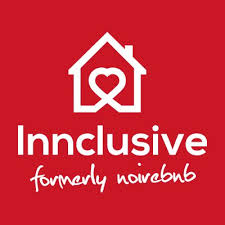 In the platform, you can share your living space with other peoples. With this, both the owner of the house and the guest will save booking charges. Just add your living space in the platform and guests will share your room. The platform strictly opposes racism and ethnicity. If you cancel the booking after seeing the guest's or owner's photo, you can't book any houses on that date. The major disadvantage is that the app version of the platform is not available.

Homestay
Homestay is a similar platform to Innclusive.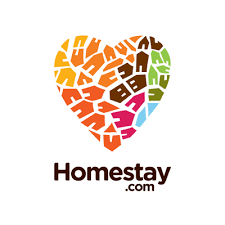 You can rent your own place with others. You can find a lot of wallet-friendly places in Homestay. It is available in most of the countries. Homestay is a new platform in this category and considered as a competitor for Airbnb. The platform offers both short and long-term options, so it can be useful for both travelers and students who look for long term places. Homestay is one of the best-rated platforms in Hospitality exchange services.

Flipkey
Flipkey is a vacation rental platform like VRBO.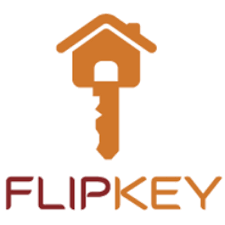 The platform is available in 179 countries and has more than 300,000 places. You just need to enter the location where you want to go, check-in, check-out dates, the platform will list all the places that are available on the specified location. In this platform, you can rent your own living place as you do in Homestay or Innclusive. The platform is for group travelers and solo travelers. Like Innclusive, there is no app available for this platform, you need to access it only through the website.

onefinestay
onefinestay is a vacation rental platform and it is one of the popular Airbnb alternatives.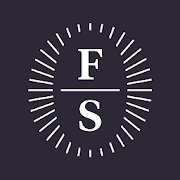 The places you find in this platform is the costliest. All the private luxury homes and villas will be available. onefinestay has placed in over 180 travel destinations. Other than the home rentals, it also has the option to rent private boats, helicopters, and VIP tickets to special shows. If you want your trip to be a memorable one as well as a costlier one, onefinestay is the best platform for you.

HomeAway
HomeAway is similar to VRBO.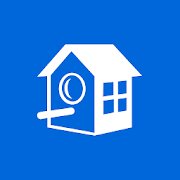 The UI and working of the platform are very similar to VRBO. If you get used to the VRBO app, you will handle the HomeAway platform with ease. Apart from the website, the app is available on the Play Store and the App Store. The platform is more suited for older peoples and family suites. The places that you will find in this platform is costlier when compared to other platforms. We won't recommend this platform for solo travelers. It is one of the best Airbnb alternatives.

Booking.com
Booking.com is an all-round booking platform.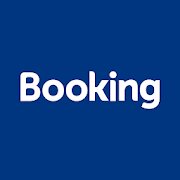 In Booking.com, you can not only book places, but you can also book Flights, Car rental, Airport taxis, and much more. It is the go-to platform for all your traveling needs. The filtering options and customization features are the best. You can filter your type of place you want with many parameters. It is available in most countries but predominantly in the Europe and US. The app version is also available for Android and iOS. It is one of the most used booking platforms in the world.

Outdoorsy
Outdoorsy is a different kind of rental platform.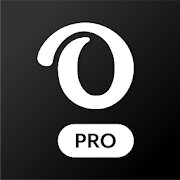 In Outdoorsy, you can rent vehicles like RVs, campervans, travel trailers, and VW vans. But you can't rent or book places in the location. It is used only to rent vehicles. In the platform, you can choose the destination and can rent any of the available vehicles on that location. It is the best platform for family travelers and group travelers. For solo travelers, Outdoorsy is not recommended. It also the app version for Android and iOS. Outdoorsy has more than 14 million vehicles to rent from.

Third Home
THIRD HOME is similar to onefinestay, a luxurious rental platform.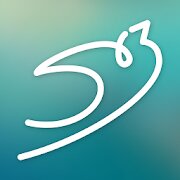 In the THIRD HOME, you can find your second luxury home for your vacations and trips. Places like mansions, penthouses, and villas will be available. All the places listed in this platform has a rental price of more than $500k. With this price, you can be assured that only the finest houses and villas are available. If you are not satisfied with the budget traveling and want to go for once in a lifetime travel, THIRD HOME is the best option for you.

These are the applications and websites that you can use instead of Airbnb. Make you travel a memorable one with these apps. Before renting a place, make sure that you read all the reviews and ratings. Comment your favorite Airbnb alternatives and your favorite travel destination in the comments section below.
Follow our social media platforms, Facebook and Twitter to get instant updates.
Was this article helpful?