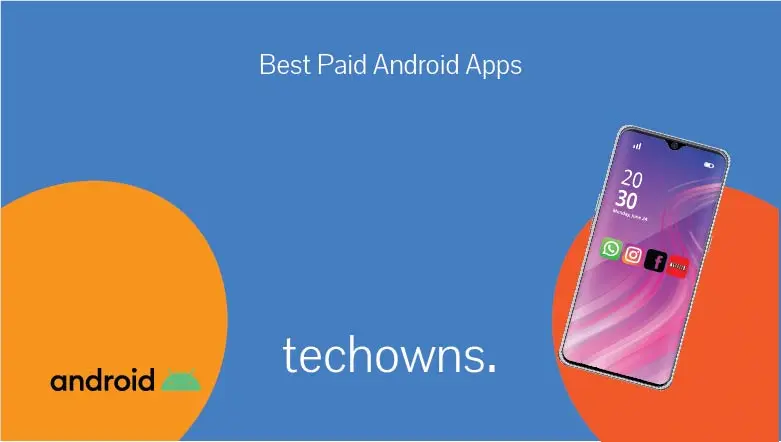 Spending on essential things will increase your satisfaction level and happiness. In the same way, spending money on useless apps will make us very disappointed. But finding the best-paid apps for Android devices is quite challenging. Though there are a lot of free apps on the market, there is no guarantee that the app will be getting frequent updates or offer support for a long time. As a result, we have made this well-researched list of best paid apps for Android to save your time. When you finish reading this article, we are sure that you will know which app would be worth investing your money in.
List of Best Android Paid or Premium Apps
TouchRetouch by ADVA Soft
Category: Photo Editing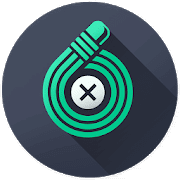 In the list of best paid Android apps, TouchRetouch occupies the top spot. It is one of the best photo editing apps that can help you generate high-quality images for Instagram, Facebook, or any other personal social media usage. TouchRetouch is worth buying because it gives you professional-grade performance at a low cost.
With this app, you can enhance your images by having one-touch fixes. The app is a great user-friendly one, where you feel easy to remove or retouch the picture by using smart brushes, erasers, copy tools, and much more tools. It also provides you the interactive and easy-to-follow instructions and tutorials.
You can download the TouchRetouch app and remove anything like a light beam, plants, cars, wires, dogs, etc. and create magic for your image.
Netflix by Netflix, Inc.
Category: Entertainment
Netflix is arguably the best on-demand streaming app for Android and across various platforms.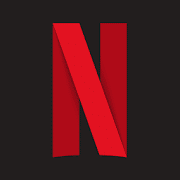 Netflix is the world's most popular video streaming service platform available on Android devices. It is a subscription-based service where you can watch movies, dramas, series, episodes, etc.
Netflix is a great user-friendly app as you can easily search for your favorite shows or movies through a search engine. You can search it by using the genre, languages, title, actor, etc.
The app will suggest shows and movies based on your taste and preference. In addition, Netflix offers you different subscription prices at an affordable price. Netflix is the best choice for those who love to watch movies and TV shows and stands on the top list of best-paid Android apps.
MX Player Pro by MX Media (formerly J2 Interactive)
Category: Video Player
MX Player in Android is the best way to see free shows if you do not want to opt for any subscription.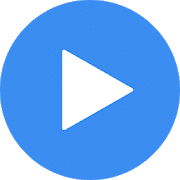 If you are looking for the best quality video app for your Android device, then MX player pro is the best choice.
You will get high-quality music videos and other video programs just by spending little money. Moreover, the app will never make you feel regretful about spending money as it gives excellent service.
MX Player Pro can store many video songs and programs in your storage. The app has features like zooming option, forward, swift, left-right, next-previous, etc. It is a user-friendly and secure app with a privacy and kids lock option.
Swipe Pro for Facebook by Happening Studios
Category: Social Media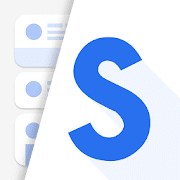 For those who are concerned about privacy, then Swipe Pro for Facebook is recommendable. It is user friendly, quick, and responsive app that you must try the free version before upgrading to the premium one.
You will get enhanced security while using Facebook and the messenger app. In this app, you can download videos and photos without letting others know.
This app controls your data and privacy. The app comes with an integrated lock system like fingertips or pin code which keeps your account safe and secure. In addition, you get notifications, blockers, day/night themes, etc.
Easy Voice Recorder Pro by Digipom
Category: Organizer
Easy Voice Recorder Pro in Android is the best way to record voice notes.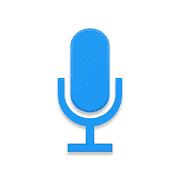 In this busy day-to-day life, voice recording helps and makes your life easy & convenient. Easy Voice Recorder Pro is one the best ad-free recording app where you can record the audio without limitation.
The recorded video will be saved in high-quality file format, and it also can be shared easily. You can save and upload the recording audio to Google Drive, Dropbox, etc.
You can quickly access the music as it comes with the recording notes and voice tracks. In addition, the app gives you the professional-level editing and recording function as well as importing.
PhotoPhills by PhotoPills, SL
Category: Organizer
PhotoPhills on Android is for Nerds who want total control over each pixel.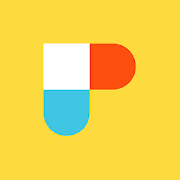 If you wish to improve or enhance your photography skills with technical tools, you can go for the PhotoPhills app. By spending a little money, you can learn many photography skills as this app has all-in-one facilities.
Photophills come with the features like editing, color-changing, shaping, object adding, and removal. It is a user-friendly app where you get unlimited tips and techniques on photography. You can easily edit your photos with just a few taps, as you can even add any available objects on the app.
Not only for professional photographers but even for selfie lovers, the app helps make eye-catching photos. The PhotoPhills offers an easy monthly payment option, and also you get free trails.
Weather Forecast Pro by BACHA Soft
Category: Weather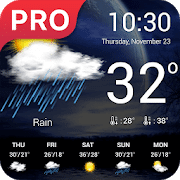 Weather is a day-to-day change in the state of the atmosphere. Weather Forecast Pro is one of the best-paid Android apps on the list of Weather apps. It is worth paying one as it never fails to provide the weather report.
The app comes with an inbuilt GPS to automatically find your location and inform you of the weather around you. Moreover, you will get notifications from the app about weather-related information. You will not get any unwanted ads or spam.
Business Calendar 2 Planner by Appgenix Software
Category: Organizer
Business Calendar 2 Planner is the best organizer if you are into business.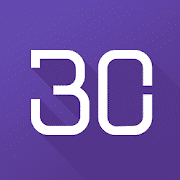 Everyone, especially businessmen, will struggle to remember important dates and days in this busy world. To make your life simple, here we have the Business Calendar 2 app that will support you to remember all the dates and days.
You can spend your money on this app without thinking twice, as it will never disappoint you. You will get the six different calendar themes in this app which will show you the event details and notify you.
In addition, the app comes with the multi-day view feature, where you can view from 1 to 14 days. By getting the Business Calendar 2 app, you can enjoy your holidays and never miss your friends' and relatives' birthdays and events.
Tiny Scanner Pro by Mayno Apps
Category: Utilities
Tiny Scanner Pro is the best utility as it can save you time and money when you need to send soft copies through email related to your business.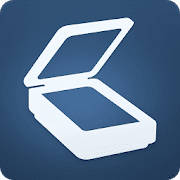 Tiny Scanner Pro is a great app where you can use your android device to scan your files and documents. Tiny scanner pro will also save the files automatically to your phone memory.
The saved scanning documents will be sorted in name, date, and size, so it is useful for you to get the required file easily. The app gives secure privacy where you can secure the files by providing the password.
The Tiny Scanner Pro is also compatible with any smart device.
WolframAlpha by Wolfram Group
Category: Education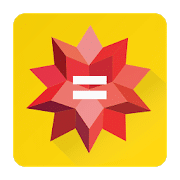 To know about the day-to-day happening and ideas around the world, WolframAlpha will boost and enhance your general knowledge.
It is a paid general knowledge app that gives millions of information and ideas. You will find and learn a lot of information from history, literature, genres, mathematics, and more.
Not only this, WolframAlpha even offers you an enormous collection of data analysis, algorithm, computation data, and much more. The app also provides the option to store the gathered information, and also you can even divide it into subject-based sections.
Poweramp Full Version by Max MP
Category: Entertainment
PowerAmp is highly recommended for music buffs who want an equalizer and total control over the audio settings.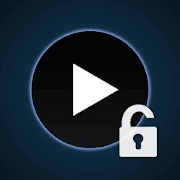 If you are fond of music and a great music lover, you can go for the Poweramp full version app. You can easily find the app in the Google play store.
Before paying for the app, you can use the app for 15 days as a free trial. The Poweramp full version provides a lot of amazing and cool features like gapless play, crossfade, equalizers, etc.
In this app, you can easily find the unmatched equalization system and can customize the audio settings. The app supports all types of music file systems and headphones. You can download the Poweramp Full version app and get lifetime support and update information.
Home Workouts No Equipment Pro by Hazard Studio
Category: Fitness
Home Workouts No Equipment Pro is the best companion for fitness freaks.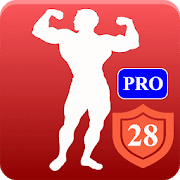 Everyone loves to keep their body fit and healthy, but some of us may not get to spend time in the gym. For such things, Home Workout Gym Pro is a great solution.
You can spend little money on this app and do your workout and exercise at your home. You will get the instruction 3D animation video which motivates and give the interest to do the workout.
In this app, you can get workout videos for your arms, chest, legs, abs, and more. The app will keep track of your weight, daily meal consumption, training time, and progression. Not only this, but the app will also offer you a smart food shopping list and warm-up routines too.
Frequently Asked Questions
How to get Free Paid Android Apps?
There are plenty of websites on the internet offering modded APKs. But it is not advisable to download these apps, as they may contain trackers and malware scripts. It is always advisable to download Android apps from Google Play Store, as it always scans the package for malware and has strict guidelines set for Developers. Therefore, the third-party sites lack these benefits.
What is the best weather app for Android?
Weather Forecast Pro is arguably the best Android app for the weather, as it has the best user interface and provides a lot of updates about the weather. You need to install, subscribe and forget it after the initial setup. It would feed you numerous metrological parameters based on your device coordinates.
Was this article helpful?