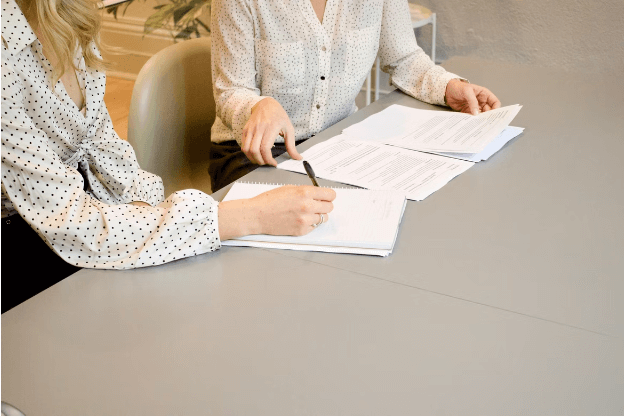 To manage your business properly, you need to be sure of the processes around you. It concerns every work task you have as well. It ensures proper business management and coordination. Even such simple tasks as answering emails must be taken care of properly. Therefore, when you deal with correspondence, it is good to use the latest tools and software. It is even better to be able to scan and track the correspondence. It also means tracking the documents and business proposals you sent.
Often, you keep wondering whether to expect a fast answer to your message. Once sending a document to your partners or clients, you presume to get the fastest answer. It is not always that easy. Thus, you can still be left wondering. To clear the situation, it is great to have file tracking software. Let's check the most efficient software and applications for document tracking. Also, they can be very effective in document creation as well.
Document Tracking Routine: Advanced Help
Modern businesses use the latest tools for every task. Therefore, it is very clever to use advanced software for document track purposes. Lots of data you gain daily can be very crucial for your business decisions. Thus, there must be no blind spots for you. You need to be aware of everything that happens in your company.
It includes such details as correspondence tracking. The most successful businesses track every detail of their productions. They check every website material, blog, post on social media, etc. Thus, tracking your document is also an important issue. Besides, you really struggle when you have no answers to your proposals or business offers. You are left without full information to make the final decisions.
In such a case checking your document delivery details can be important. The modern tools allow checking and measuring every aspect of your business, even on your iPhone. Still, there are fewer tools available to track documents. Nevertheless, it is highly important to see how the recipients react to the offered proposals. It is also crucial to see the engagement levels on the shared documents.
The Key Document Tracking Applications
We have checked and outlined the main key document tracking apps. This guide can help to find the best scanning software to learn more about your documents. Every app is aimed at helping track documents. Check the full list and select the most fitting and effective app.
PDF Scanner App
This particular application helps scan documents you see important. This is a scanning application that can be easily used on any device. iPhone users often use the app to scan documents of various formats, including PDFs. The app allows quick scanning of files, various document format conversion, and sharing. The application offers a text recognition function and an online storage option. Moreover, this is a free scanner app for the iPhone. Thus, everyone who needs to track documents can use the best iOS scanner app as they see fit.
Bit.ai
This scanning app helps to create and track documents. This is one of the most efficient and powerful apps. Bit.ai is a versatile platform as well. Thus, you gain all the tools needed to create a document. Once it is created, you can track it after sharing. The trackable link of the document is created when you share it. Therefore, you get all the information about how much time the document was viewed or scrolled. Bit.ai does not call for document conversion into PDF format. You can share it in the format you need from the start. The app also provides document expiration, password protection, and engagement insights features.
PandaDoc
This tracking application is aimed at creating and tracking impressive proposals. The wide set of functionalities allows the creation of properly targeted and custom-made proposals fast. Once you have a created proposal, you can easily scan it and track who watched it. Besides, you can learn the exact amount of time they spend watching a proposal. You also get real-time notifications when the proposal is opened by someone. PandaDoc is an advanced software solution for businesses. It provides enough tools to create and track the proposal and the engagement level. Therefore, you are always a step ahead in your business ventures.
Conclusions
To manage your business tasks properly, you need to have full information. It helps to come up with the right business solutions. Moreover, if you have all the information required, you can better plan your next steps. With all the advanced tools aimed at checking every detail of your business, document tracking must be an important issue as well. If you plan to send your partners or clients a serious proposal, it is great to use the latest document tracking app.
They allow checking who watched your proposal, how long they watched it, etc. It allows learning all the information needed about engaging levels. Besides, the modern document tracking tools also allow the creation of more custom-made and targeted documents. They also provide password protection, document concertation, and engagement insight checking features. You are welcome to select the exact document tracking tool that suits your business goals the most.
Was this article helpful?