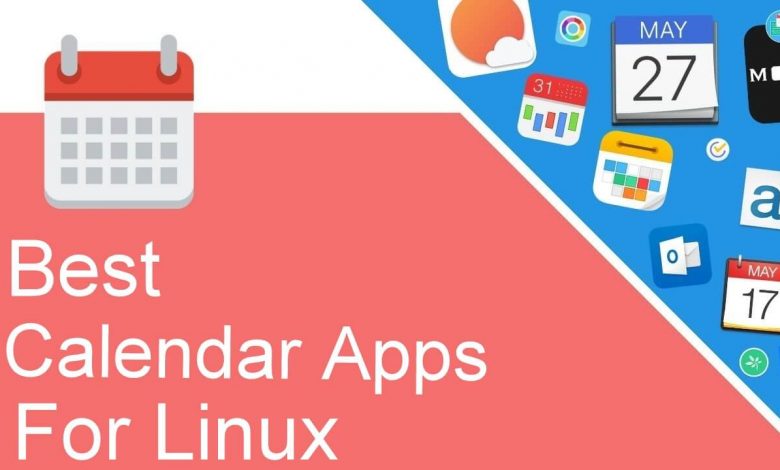 Keeping a Calendar App is very important to keep track of all of your meetings, appointments, and events. They are essential for organizing day-to-day activities and shaping your future carefully. Below, we've listed the best calendar apps available for Linux platforms. Whether you're looking for a simple calendar or app that gives you a lot of features to organize the events, there is an app for you on this list.
Best Calendar Apps for Linux
Google Calendar
Evolution
KOrganizer
Orage
GNOME Calendar
Kalendar
Day Planner
MineTime
Calcurse
Lightning
California
Osmo
Google Calendar
Inarguably, Google Calendar is one of the best calendars app for all platforms, including Linux. With a few clicks, you can add events on the Google Calendar app. To recognize and distinguish one event from another, users can create events with different colors. It has inbuilt options to invite other users to your events. You can enable or disable the sync with other calendars, which comprise holidays and birthdays. By enabling the Google Calendar labs, you will have additional features like a less intrusive pop-up. It also displays other attendees on the event's block. Google Calendar is one of the best Calendar apps for Android devices as well.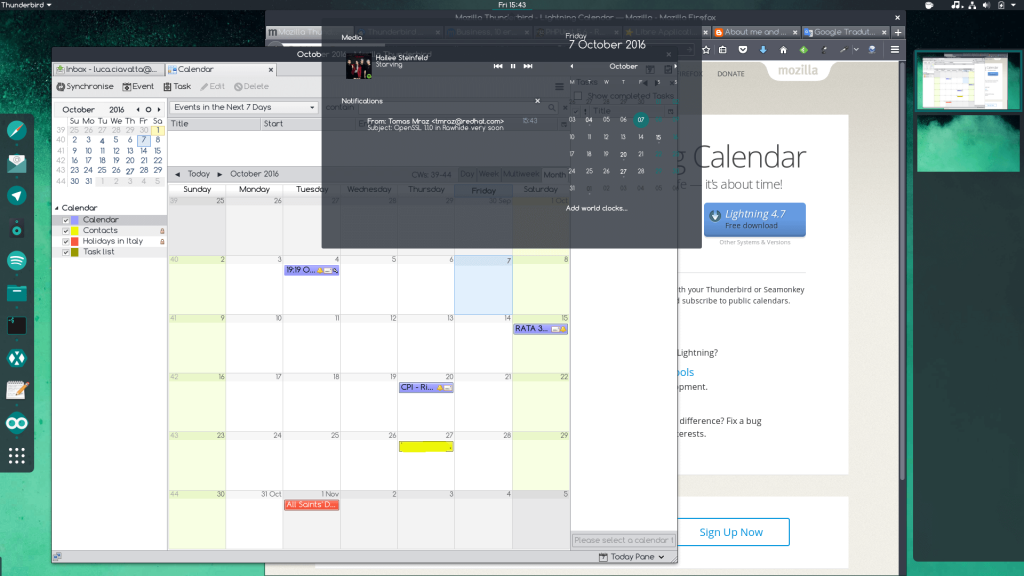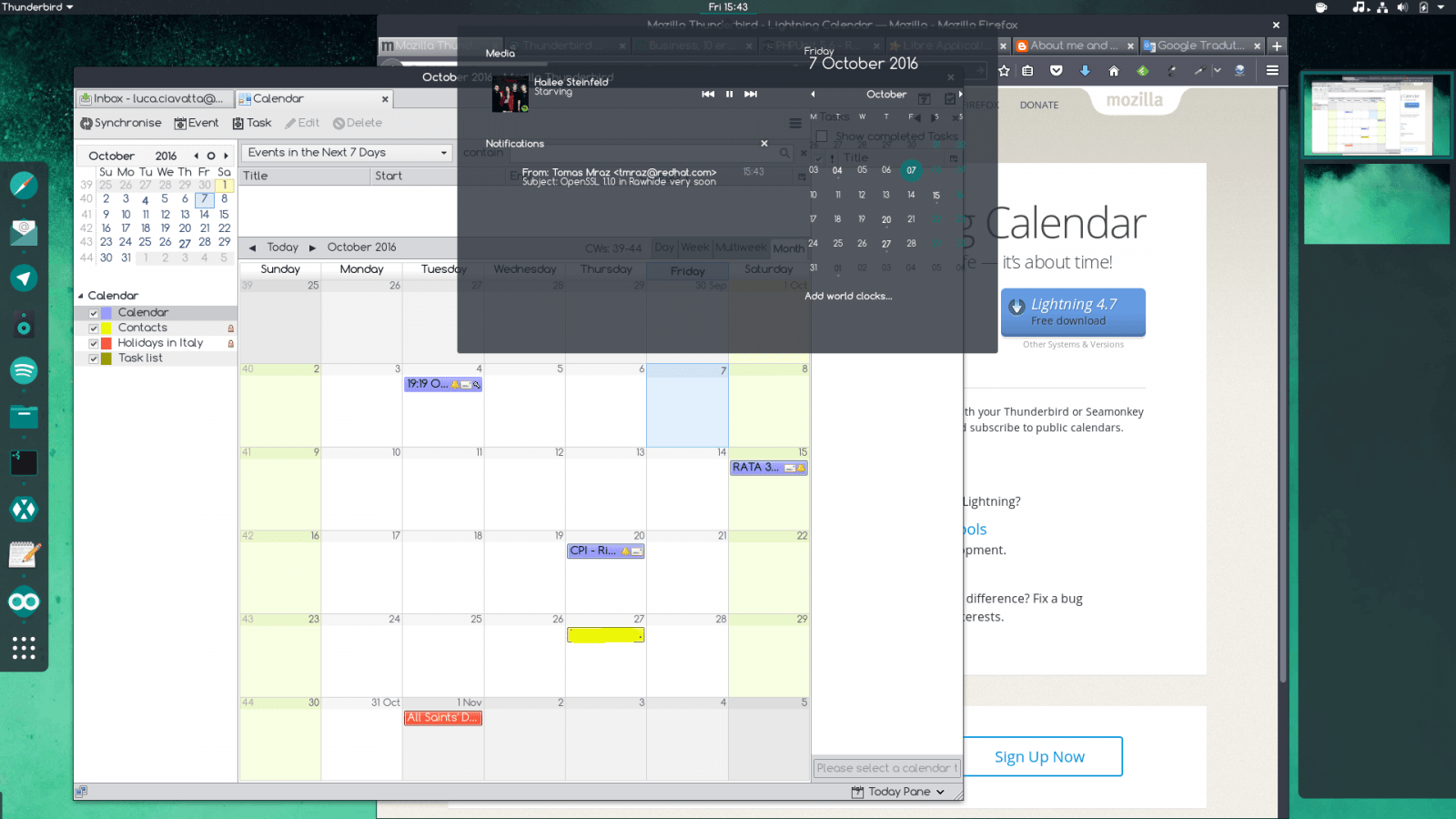 Evolution
After Google Calendar, Evolution is also one of the best calendar apps that one can find for Linux machines. Generally, Evolution is an Email app that comes with a built-in calendar interface. It can be customized with five different options: Day, Work Week, Week, Month, and List. It lets you can create, edit and delete your appointments. Moreover, you can create a reminder for your meetings and events. It is a preferred Calendar app for the GNOME desktop. Along with that, it also works in other environments, including KDE, MATE, and Cinnamon.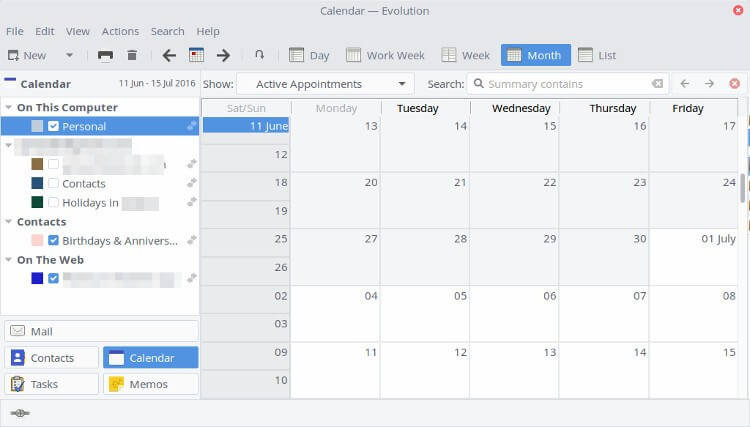 KOrganizer
KOrganizer is a Kontact integrated information manager for KDE desktop, which works alongside KMail and KAddressBook. It supports tracking and syncing with multiple calendars like local, Google, and CalDAV. You can customize the view with three different options: day, week, month, and agenda. You will have a dialogue box for adding events along with attachments, invitations, reminders, and more. It allows you to take notes with the help of an integrated journal.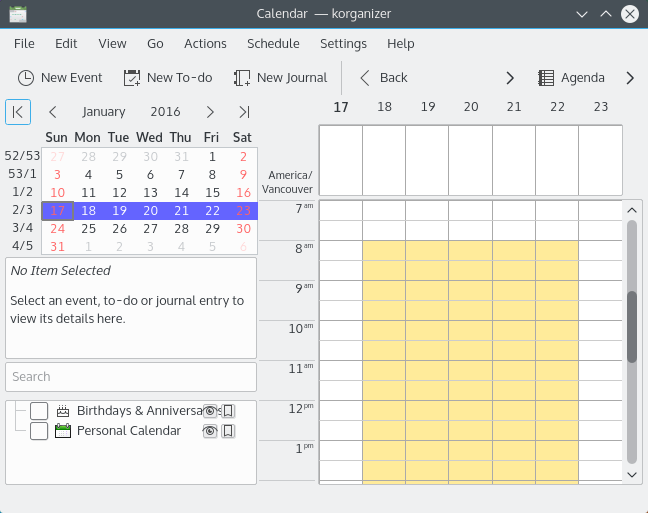 Orage
Orage is one of the best Linux calendar apps, which integrates nicely into the Xfce Desktop environments. The application is highly configurable, and you can create alerts based on dates. When the deadline approaches, it will alert you with a pop-up or sound alarm. It has an Xfce panel plugin to display the date and time in different formats.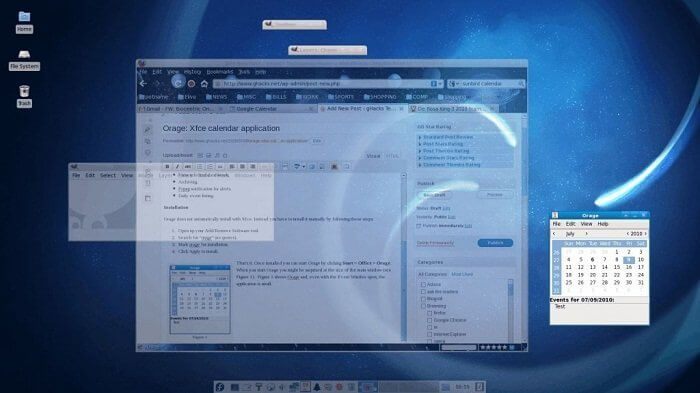 GNOME Calendar
If you prefer not to use Google Calendar or Evolution, then you should go for the GNOME Calendar. It uses GNOME online accounts to sync your online calendars like Google, Microsoft Exchange, Owncloud, and many more. It also presents a general calendar without linking to any online calendar. Once you decide to reschedule your events, you can do it easily with drag-and-drop support.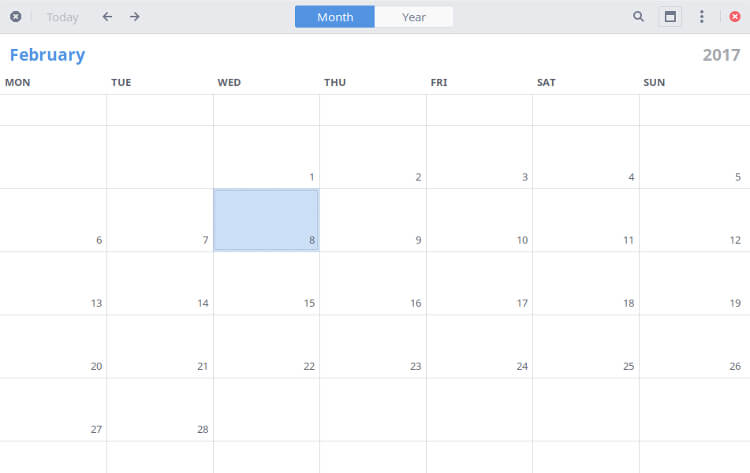 Kalendar
Kalendar is the last app on our article for the best calendar apps for Linux. Written in C++ programming language, the application provides an attractive user interface for to-dos and event management. You can also import events from other calendars by using .ics files. Just like Google Calendar, you can distinguish the events easily by creating them with different colors.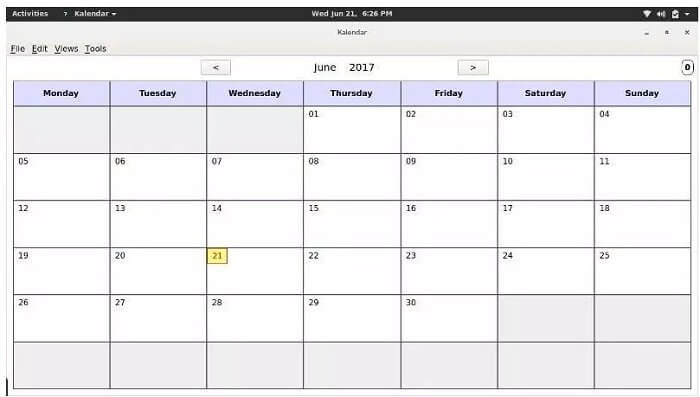 Day Planner
Day Planner is one of the popular and best calendar apps for Ubuntu. It is an open-source calendar app. Day Planner is one of the easiest-to-use calendar tools on Linux. The major advantage of the Day Planner is that it supports multiple languages. Day Planner operates on a separated synchronization server which allows you to use the calendar app in any location without any sync issues.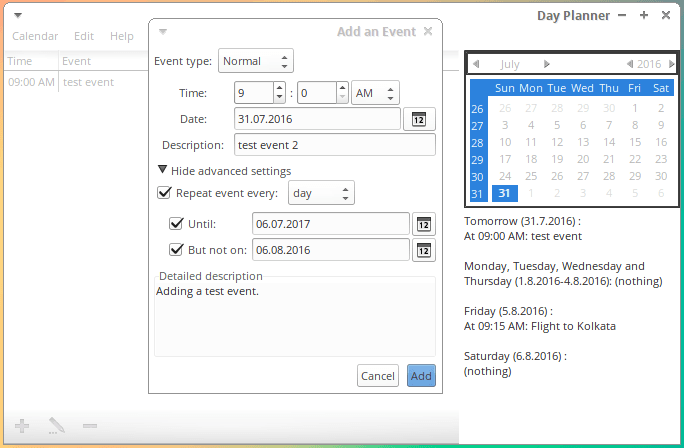 MineTime
MineTime is yet another best Linux calendar app that works with Microsoft Exchange, Outlook.com, iCloud, CalDAV, and Google Calendar. It means you can organize all your calendars in one place. The most intuitive interface lets you schedule new events on the calendar with ease. Group scheduling is also very fast, and it will be created in accordance with others' agendas and preferences.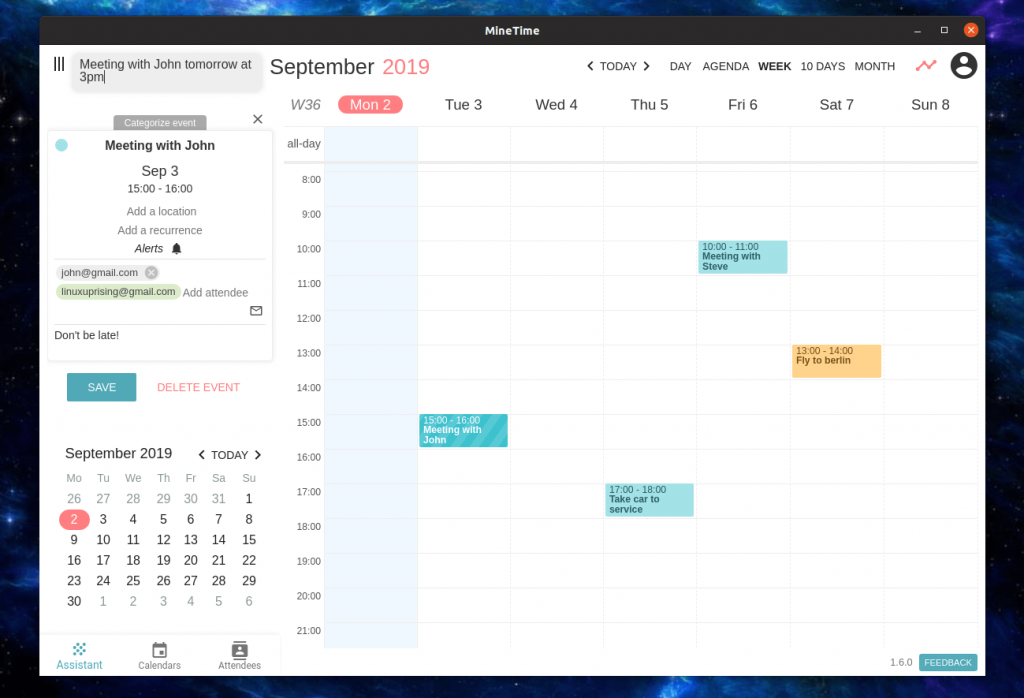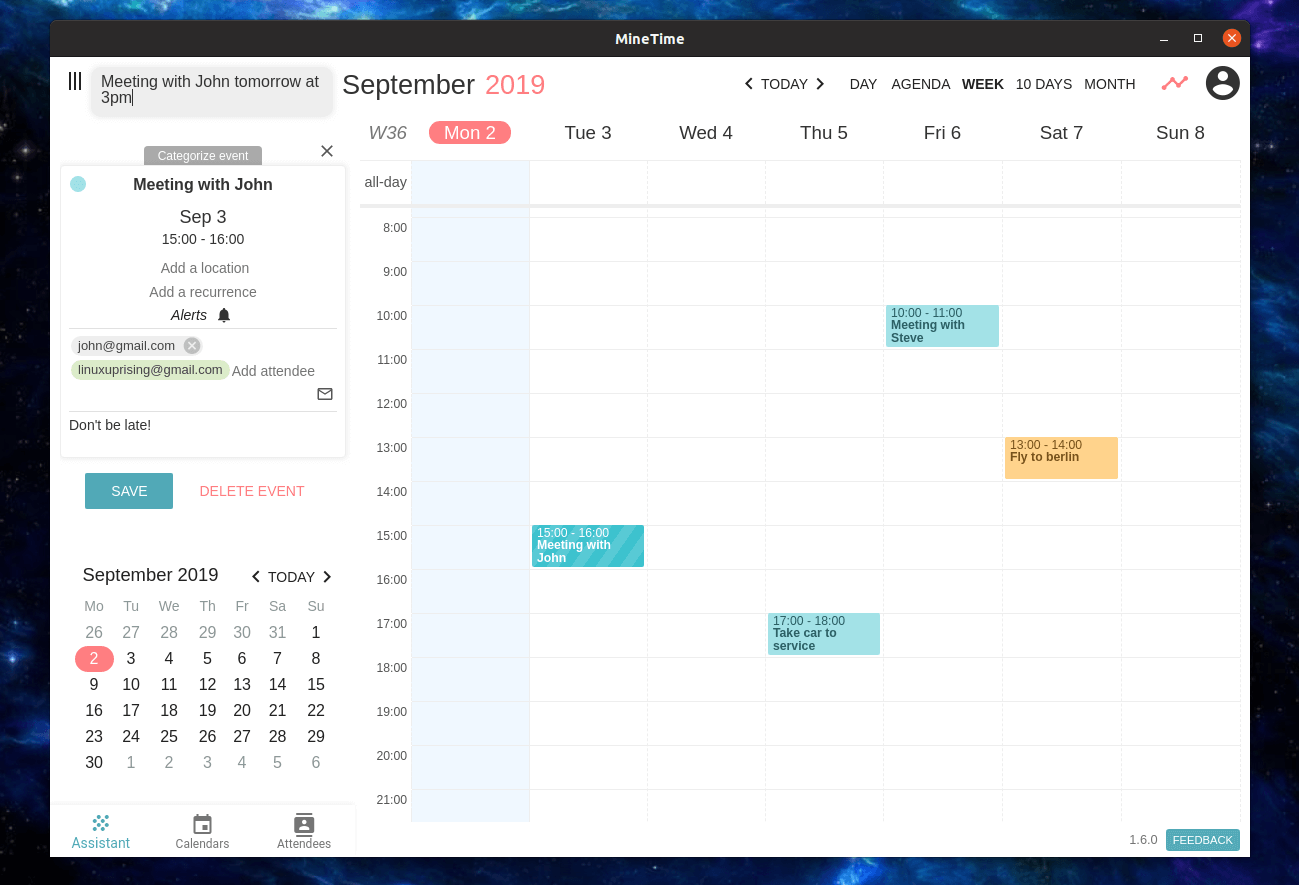 Calcurse
Calcurse is a text-based and straightforward calendar app available for Linux platforms. However, you can schedule the events only from the command line. It needs a powerful set of commands to create, edit and schedule the events. You can set the notification as a reminder for events, sending emails, appointments, to-dos, and more. You can add notes to all the elements in your calendar, and you can edit them with the preferred text editor.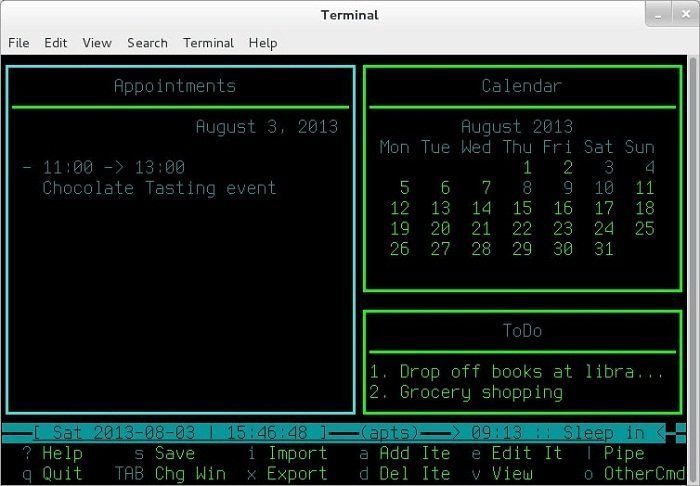 Lightning
Lightning is not a dedicated calendar app. It is an extension that comes with the Mozilla Thunderbird email client. To download this extension, visit the official website of Mozilla and search it under the Thunderbird extensions. Once you download the extension, it will add a calendar to your Thunderbird mail. From there, you can organize and keep track of your appointments and events easily and quickly.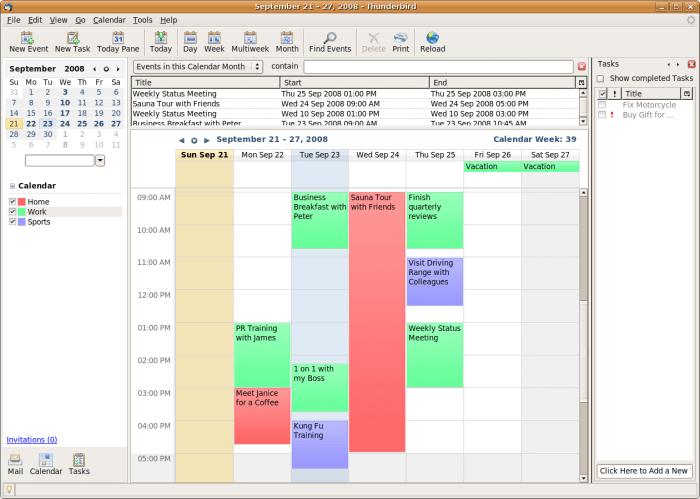 California
California is a reliable option for Gnome users. The modern user interface lets the user handle their events with ease. The application is straightforward to set up, and it was built on the EDS (Evolution Data Server) for backend calendar functionality. It supports syncing data with other calendars like CalDav, Google Calendar, and more. It also supports importing .isc files.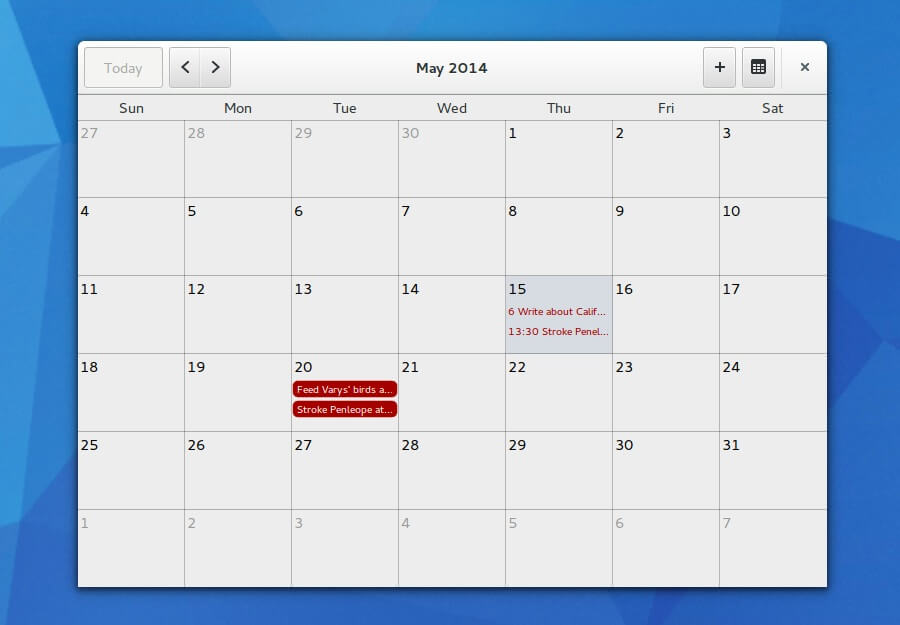 Osmo
If you need the best personal calendar app for Linux or Ubuntu, you can choose the Osmo app. It is a GTK-based calendar tool that comes with advanced personalized features. Apart from the calendar, you can also use Task Manager, Date Calculator, Address Book, Notes, and more. To store data and information, the tool uses the XML database. If you have an iCalendar, you can easily sync events with Osmo.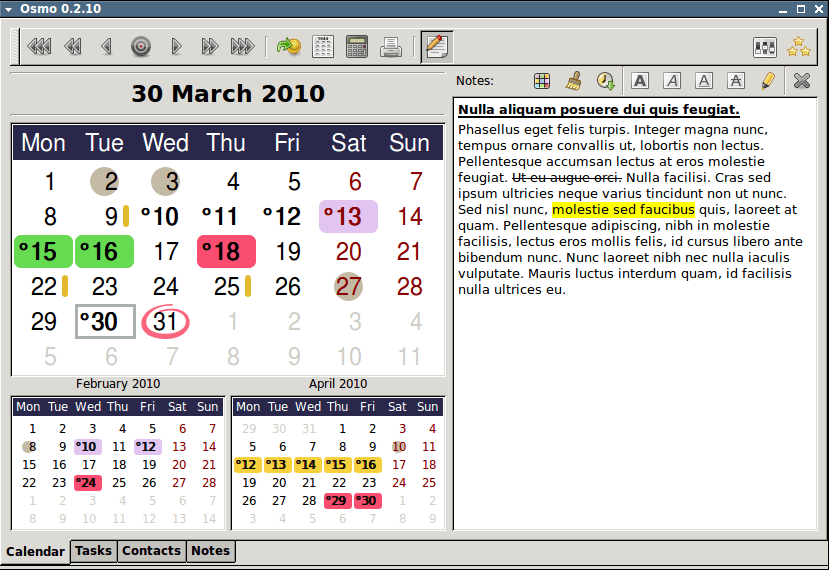 These are the best calendar apps that you can download on your Linux platforms to create and manage your daily events. Is there any calendar app with the impressive feature missing in the article? Mention in the comments section. We will update the article.
FAQs
1. Is there a Google Calendar app for Linux?
Yes, the Google Calendar app is available for Linux platforms.
2. Does Microsoft have a calendar app?
Yes, Microsoft has a calendar app in the name of Outlook Calendar, but it is not available for Linux.
Was this article helpful?