Calendar app holds an essential place in every gadget like smartphone and PC. It plays a vital role for almost anyone in planning the entire day or week and even months. Dealing with the calendar seems to be simple for many but it isn't so. The Mac App Store is flooded with an uncountable number of calendar apps. Some are free, simpler, others look feature-rich, pricey, while few others are distracting and just a waste of money. So, it's definitely hard for anyone to try all of them and choose the best calendar app for Mac. After lots of analysis, we have come up with the top calendar apps that are worth using from Mac and thereby improve your productivity. Take a look at our suggestions.
Best Calendar App for Mac
The best Mac OS calendar apps that you must indeed have are,
Fantastical
If you want more than just a calendar app, then get Fantastical for Mac. It works smart and conveniently with brand new design and interface. Fantastical supports adding your existing calendar accounts to keep your events or tasks in sync. The DayTicker and Calendar views will give a quick overview of your calendar as days, weeks, and months. Users can attach files and photos from iCloud, Exchange, and Google. It supports switching between dark and light modes, changing themes, and more. With coordinating invites, you can plan events with others and schedule them easily.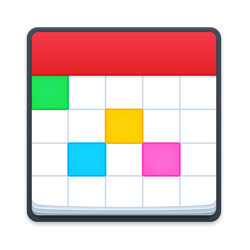 License: Free & Premium plan costs $39.99/year
BusyCal 3
A powerful and flexible calendar that works on Mac includes BusyCal 3. It is a reliable calendar app to feature customizable views. So, you can choose the number of weeks and days shown per month. In addition to this, it supports customizing the calendar appearance like font size, face, color, time format, etc. BusyCal 3 integrates your To-Dos list on your calendar. You can view and edit event details using the info panel. It is customizable and you can choose attributes like time zone, maps, private notes, edit time and more. The alarm of BusyCal is movable as a resizable floating window. BusyCal supports sync and sharing calendar in iCloud, Reminders, Office 365, and more.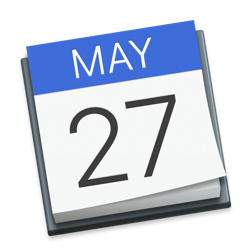 License: Premium and it costs $49.99/year
Calendars
With Calendars app on Mac, you can improve your productivity on the go. It lets you access all your events, birthday, weather, google and more under one roof. Calendars app will let you browse events from iCal, Google Calendars, and BusyCal quickly. Calendars app support 20 beautiful themes, backgrounds, etc. You can switch between full month view and compact view. With the Facebook integration, you will be able to look at the birthdays, events you are invited, and more. It supports weather forecasting for up to 15 days including sunrise, sunset, wind, and more.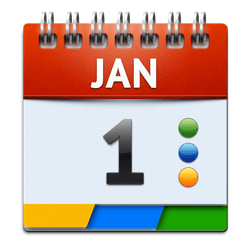 License: Free & Premium plan cost $15.99/year
Calendar 366 II
Get access to the menu bar calendar on your Mac PC with Calendar 366 II app. It records events and reminders efficiently and helps your work done easily. You can use this calendar app for fixing appointments, meetings, birthdays, deadlines, and dates. It supports adjusting all the functions intuitively and easily. Calendar 366 II lets you choose your preferences for display and themes. It supports customizing your menu bar with icon, time, date, date and time, and more. So, you can design your menu bar as per your need. Other features it supports includes multiple languages, custom color, font sizes, quick duration, and more.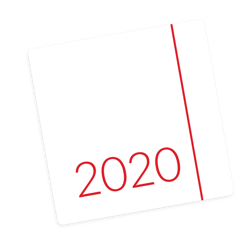 License: Premium and costs $14.99
Woven Calendar
With Woven Calendar, you will get access to a smart calendar on your Mac. It is developed for those people who are busy and look for productivity. Woven Calendar is just more than standard calendar and it connects all your other calendars together. So you will never miss any important events and schedules. It works with Gmail and G Suite accounts. Create an event, suggest your times and Woven Calendar on Mac will to remind you on time. Other users can suggest time and schedule meetings with one tap. With map view, you can visualize the entire day's calendar on a map. Other features include smart scheduling templates, keep track of events, private notes, and more.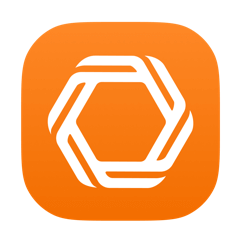 Lightning Calendar
Thunderbird does not only deal with emails but also supports Lightning Calendar. It can be used as an alternative to built-in iCal on Mac. It is available as an add-on on the older versions while the latest version of Thunderbird supports calendar within the app. With Lightning Calendar, you can organize and schedule important events in the calendar. It lets you manage multiple calendars and create daily to-do lists. Lightning Calendar will help you organize your life efficiently. It supports inviting friends to events, and even subscribe to public calendars. Choose between four different views like day, week, multi-week and month. Use search function with built-in categories for events like calls, birthday, and time filters.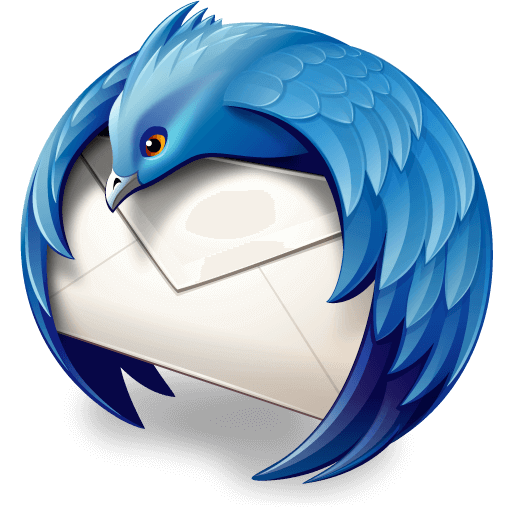 Microsoft Outlook
Get calendar access if you have Microsoft Outlook on your Mac. In addition to managing files, it features built-in apps for email, contact, to-do lists, notes, and calendar app. So, you can schedule and manage all your events as well as files from one roof. With Microsoft Outlook's calendar app, you can set appointments and view them in four views such as daily, work week, week and month. It even supports a three-day weather forecast, creating templates for appointments, and inviting others, and more.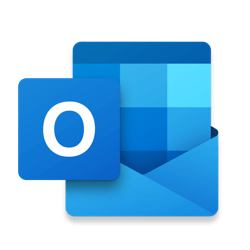 License: Free & Premium plan costs from $69.99/year
Instacal
Yet another menu bar calendar that can be used on Mac is Instacal. It is a powerful calendar app that brings all the events right under your fingertips. Instacal on Mac is affordable and works quickly and conveniently. It supports configurable keyboard shortcuts and thus viewing calendar events is easy. Furthermore, you can make changes in the calendar events, add new events and even invite friends. It works with Google Calendar, Office 365, Outlook, and more. Instacal supports customizable calendar colors, appearance, dark more, etc.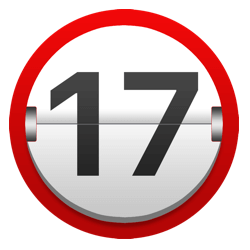 License: Premium and cost $4.99.
Blotter
Stay up-to-date with your events and reminders with Blotter. It is the best calendar app for Mac to feature a stunning calendar viewer. This calendar app integrated with Calendar and Reminders app. Adding reminder and events to the calendar takes no time as it supports keyboard shortcuts. It works with your existing calendar and helps you keep things easily accessible. You can view the next seven days as rolling week instead of the calendar week. It supports customizing display, hiding events, and more.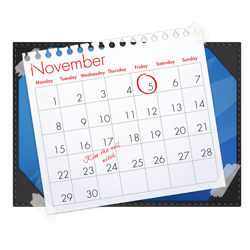 License: Premium and costs $9.99
Other Calendar Apps Worth Using on Mac Browser
Google Calendar
My Study Life
Cozi
TimeTree
Useful links
Our Opinion
If you want calendar apps other than the built-in calendar on Mac PC, then our list of picks are definitely for you. All of them have a simple design, easy to use interface, affordable and supports integrating with other apps.
Comment us which calendar app from our list was useful for you. For more such articles, connect us on Twitter and Facebook.
Was this article helpful?