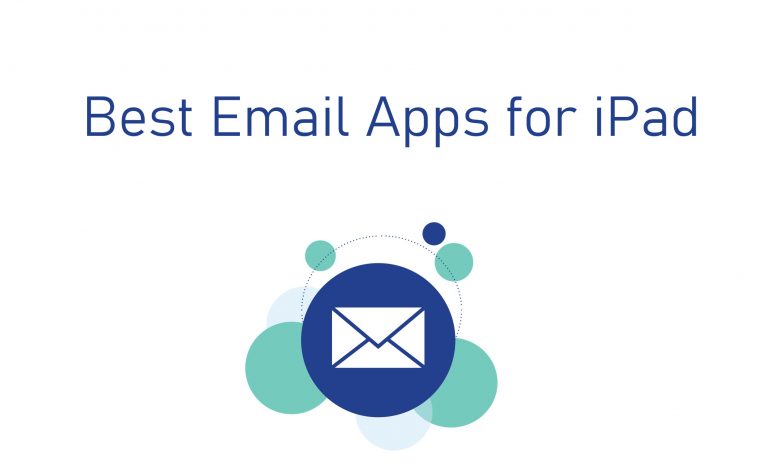 Emails are inevitable and have become a part of our lives. It's is most often used as the communication tool to connect with different people. Besides this, emails are now used in business for promotion purposes. Almost emails are used in every other area from education to work and entertainment. So, it is definitely hard to have your mail inbox with zero emails. In such a case, it is good to manage and organize them using a mail client to stay away from the clutters. While iPad comes pre-installed with Mail app, a lot of people look for the feature-rich replacements. Thankfully, there are a wide range of email apps available with anyone can enhance productivity. However, we have filtered and rounded up only the best email apps for iPad here in this section.
Best Email Apps for iPad
The email apps for iPad listed below will boost your productivity to the greatest extent.
Microsoft Outlook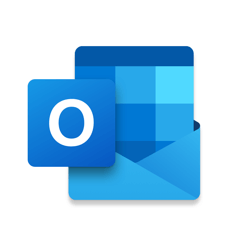 Get access to all your emails from one place on iPad using Microsoft Outlook app. It is the most renown email client that lets you focus on things you love. Outlook maintains your emails and calendar together and you stay on the top of important messages, meeting and events. Outlook ensures your privacy round the clock with enterprise-grade security. So, your inbox will be clutter-free while you can act for those important emails. With a swipe, you can schedule, delete and archive the messages in Outlook. Use the new search option to look for the files, contacts, and more. It supports viewing and attaching files from email and cloud services like Dropbox, OneDrive, etc. With Outlook on iPad, you will get free access to Office like word, excel and presentation.

License: Free & Premium plan starts from $6.99
Gmail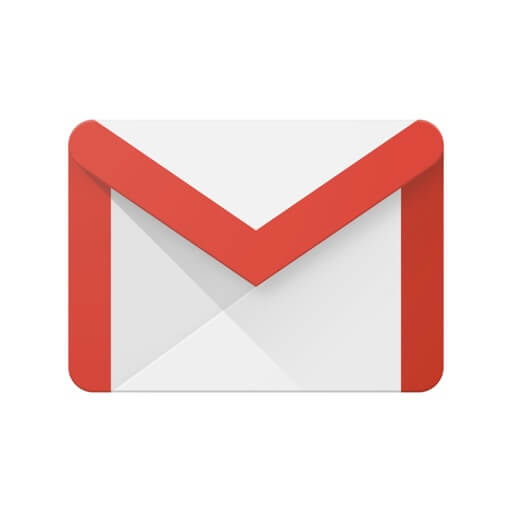 Google's very own Gmail app is one among the best email apps for iPad. It is the most preferred email client with lots of people around the world. Using Gmail, you can undo send and thus your take back your mistakes. It lets you read mail with threaded conversations. You can easily organize your mail as an archive, label, spam, etc. While typing the name, the Gmail app will auto-complete the name from Google contacts. With a swipe, you can delete or archive emails in your inbox. Get a real-time notification whenever a new mail arrives with notification centre and badge. It provides typing and spelling suggestions, lets you search for mail faster with instant search results, etc.

License: Free
Spark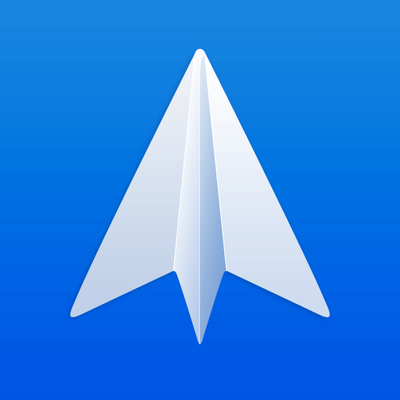 Readdle's Spark is one of our top-rated email clients for iPad to access the mails. It can be used for business as well as personal purposes and thereby take control of your inbox. Spark for iPad is the most advanced email tool that will prioritize the emails intelligently. So, you can focus only on those important emails that are bubbled. It will notify only the emails from those people you know while keeping you distraction-free. Other features it has includes reminders, calendar, smart search, schedule email, etc. You can even discuss emails with your team members with questions and answers. It allows you to create a link to an email and share it with the team. With Spark iPad app, you will experience a personalized mailing experience.

License: Free
Edison Mail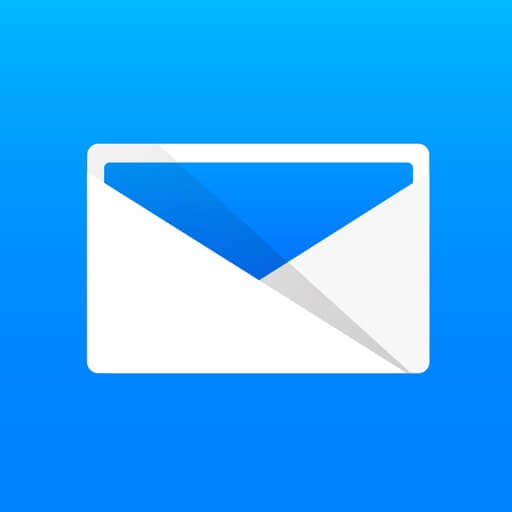 With Edison Mail app, your email inbox will never overflow. It helps you take control of all your email inbox efficiently. This mail client works at the fastest rate while keeping you connected with the important messages. Edison Mail on iPad will help you easily manage subscriptions and unsubscribe from those junks. It lets you view your upcoming meetings, travel itinerary, etc, efficiently. This client will block the read receipts and never let the sender track your email activity. It supports undo sending and thus you can take back the emails that are sent. Above all, Edison Mail brings price drop refunds, flight notifications, forecast weather and more.

License: Free
Spike Email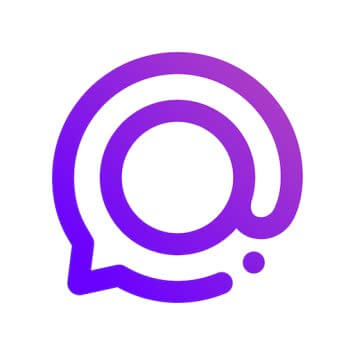 Get faster and secure mail access on iPad with the help of Spike Email. It is just more than a standard email client and helps you take control of your email inbox. Spike Email declutters your inbox as it is the conversation email client. With this, you can chat, collaborate and manage your calendar activities. With priority inbox, you can view the important messages first while others stay behind. It features the fastest email search and you can look for emails as files, tags, attachments, etc. Spike Email on iPad supports managing messages from Outlook, Gmail, iCloud, Yahoo, Outlook, IMAP mail, and more.

License: Free
Newton Mail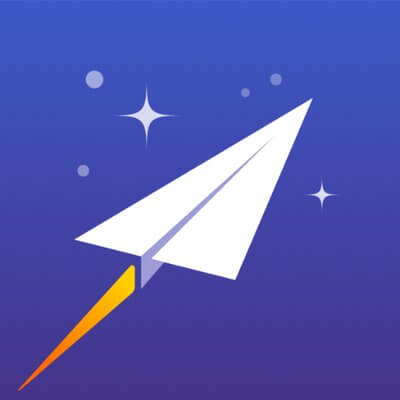 Right from iPad, you can take control of your business communication effortlessly using Newton Mail. It is the best email client app that works faster and reliable. Besides handling all the basics, Newton Mail includes advanced features as well. It will let you know when your email is read with reading receipts. Newton Mail app will let you revisit those unresolved conversations you have missed. So, it will efficiently get you with the due dates, reminders, etc. You shall focus on the email that matters your productivity as Newton Mail removes the distractions automatically. It supports saving emails as Todoist, OneNote, Evernote, Trello, etc. You can snooze email temporarily, schedule emails later and do more with this email client on iPad.

License: Free for 14 days & Premium plan costs $49.99/year
Airmail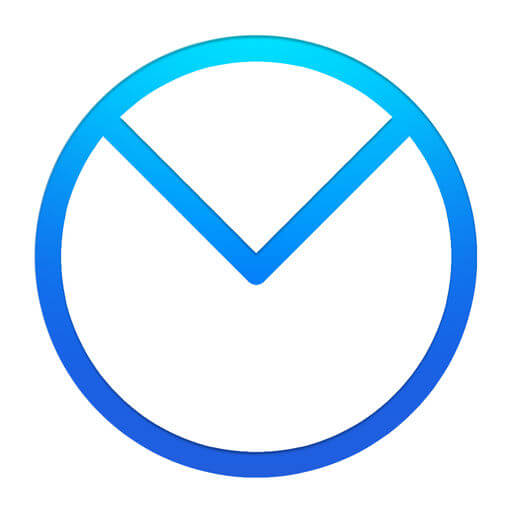 If you want a lightning-fast email client for iPad, then choose Airmail. It is an Apple-only mail app and has extensive customization for the optimized workflow. Airmail on iPad supports integrating with different apps and you will get custom actions. It supports multiple accounts like Gmail, Exchange, POP3, IMAP, and EWS. Features smart inbox and filters emails automatically to keep you distraction-free. It lets you view all your emails in a unified inbox of Airmail. Supports snoozing and scheduling emails, interactive notifications, custom swipe actions, built-in templates, etc. The other advanced features included with Airmail includes 3D touch email access, HTML composer, integration with different apps and more.

License: Free & Premium plan costs $2.99/month
Yahoo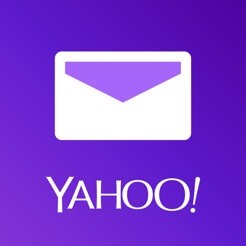 Emails get better organized with Yahoo, the best email app for iPad. It supports different emails like Gmail, Outlook, AOL, etc., and then the mails from one place. There are lots of customization options like settings, colour, notifications, etc. So, identifying the mail is a breeze with Yahoo email client. The users can unsubscribe you from the spam and junk mails getting into your inbox. Yahoo shows the mailing list you have subscribed under one screen for easier access. All your information will be organized in one place with Yahoo. So, you can take action instantly without waiting. People view, you will see only the emails from people and not the robot.

License: Free & Premium plan starts from $0.99/month.
Unibox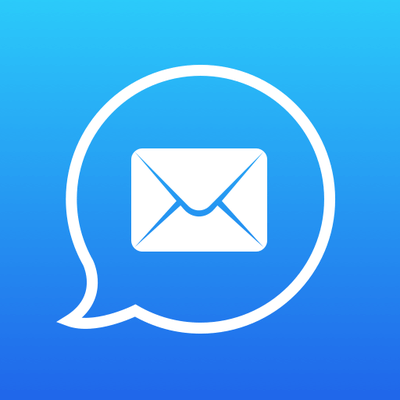 If you want to group emails by the sender, then choose Unibox on iPad. It lets you keep control of your mailbox with ease. Unibox is a unique email client app that will help you clean your email inbox efficiently. With one tap, it lets you see all the messages and attachments you have shared with others. Similarly, Unibox will help you unsubscribe from loads of newsletters and notifications with one swipe. It works with different email providers like Gmail, Outlook, Hotmail, Yahoo, Exchange servers with IMAP, etc.

License: Free & Premium plan starts with $5.99
Our Opinion
We make sure that our list of best email apps for the iPad isn't picked randomly. Every other email apps listed here are analyzed based on different factors. It includes design, out-of-box features, ease of use, swipe gestures, privacy, integration with other services, etc. Above all, we checked for those email apps that are flexible enough to handle the popular email providers like Gmail, Yahoo, iCloud, POP, IMAP, etc.
Do you want to include any other best email app for iPad? Comment their names and we will look into. Stay up-to-date by following our Facebook and Twitter page.
Was this article helpful?