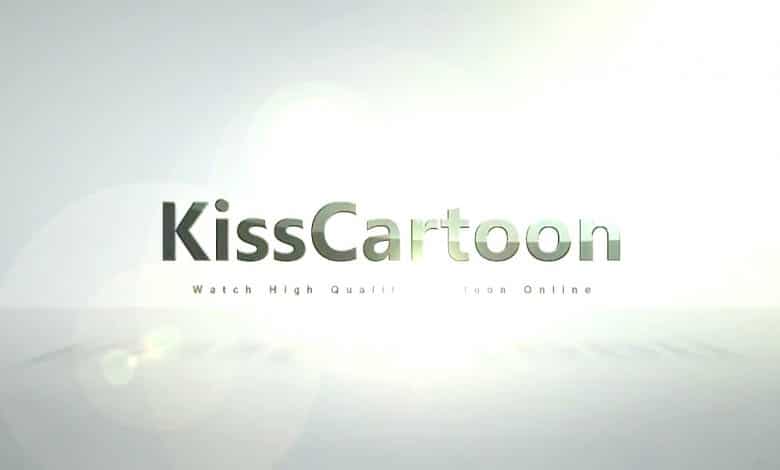 KissCartoon is a preferred platform for many users to stream their Anime content without a fee. However, the platform is not secure and may be taken down regularly for streaming copyrighted content. So you must know the best KissCartoon alternatives to watch your favorite animes without a subscription.
When it comes to Anime, the internet is flooded with tons of free media services. So we have tested several of them and listed the top 14 in this article.
Best KissCartoon Alternatives
All these services can be accessed easily with a browser. Some of them may provide an application for different platforms to stream the content.
KissAnime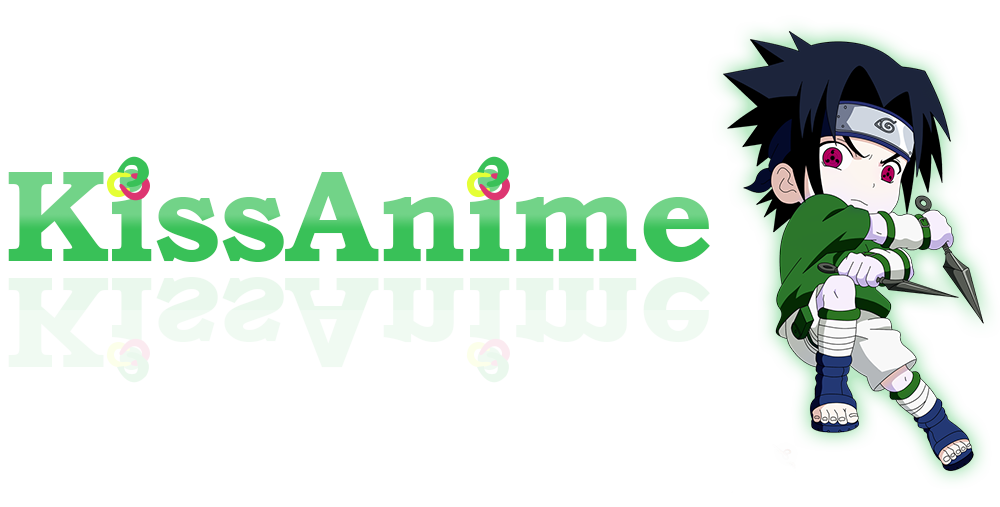 KissAnime is a popular and biggest anime streaming website that has a vast collection of anime movies and TV shows to watch. It is designed with a simple interface and offers content to choose from various categories, including action, adventure, thriller, vampire, magic, martial arts, comedy, horror, and much more.
In addition to online streaming, you will be able to download episodes for offline streaming. Like KissCartoon, this website is also a free anime streamer that directs you to watch pirated content.
Pricing: Free
Pros
The interface is simple and user-friendly to navigate for new users.
It offers high-quality content that can be streamed in standard or HD resolution.
It is totally free, and you can access content without signing up.
Cons
KissAnime is full of ads, which can be very annoying and intrusive.
It hosts some unofficial and low-quality content.
It doesn't offer any security features.
Crunchyroll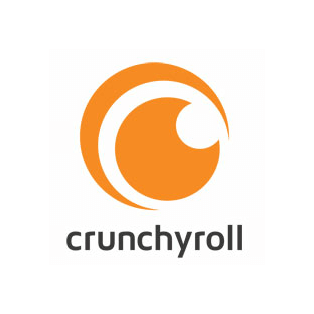 Crunchyroll is an on-demand anime streaming service that mainly focuses on Japanese animation content. It has a huge library of licensed Anime videos. You can watch a great number of content for free with three commercial breaks for each episode, and the video quality is limited to 480p on the free version.
The Crunchyroll premium lets you get an ad-free streaming experience and the ability to watch the content in HD resolution up to 1080p. The major advantage of premium users is that the new episodes are available for streaming as soon as they are aired on TV. It is one of the best & legal anime streaming platforms.
Pricing: Starts at $7.99/month
Pros
A large selection of anime titles in both subbed and dubbed formats.
It can stream on multiple platforms like the web, mobile, smart TVs, and streaming devices.
It has the ability to purchase anime and manga directly from this platform.
Cons
Its subscription fees may be quite expensive for some users.
Limited availability of anime titles outside the US and japan.
Crunchyroll contains only limited content anime in its lineup.
AnimeToon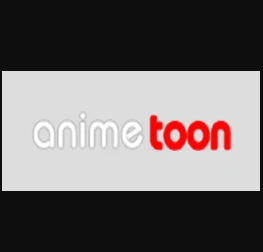 AnimeToon is also one of the free alternatives to KissCartoon. You can get an endless anime streaming experience as it offers free cartoons, TV shows, movies, and wallpapers.
You can use it as a web version or download it on your Android smartphone. Unfortunately, this app is not found on Google Play Store, and you can install it as an APK file. AnimeToon on the smartphone allows you to watch your favorites anywhere on the go.
It doesn't own any content but redirects the users to watch the content on other sites.
Pricing: Free
Pros
The content is listed with categories like home, popular series, movie list, and dubbed anime.
It has access to a community of dedicated anime fans.
Scheduled simulcasts for new anime series and movies.
Cons
There are lots of ads in AnimeToon which can be more annoying.
Only limited content of anime is available on this platform.
The interface is much more complex and hard to navigate.
KimCartoon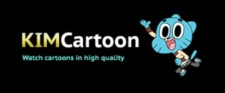 KimCartoon is one of the foremost alternatives to KissCartoon. It offers an endless number of cartoons to watch. New cartoons will be added daily so that there is always something new to watch.
If you are a cartoon freak, then KimCartoon is the right solution where you can find a lot of exclusives that you won't find anywhere. Like other free anime streaming sites, KimCartoon doesn't host any video or anime.
Pricing: Free
Pros
Sorted by genre, date, and ordered alphabetically for quick and easy access.
The interface is user-friendly and easy to use.
Allows streaming on multiple devices, including smartphones, PCs, and tablets.
Cons
As it's a third-party website, the ads can be quite intrusive.
The quality of the video may be poor while streaming online.
Zoro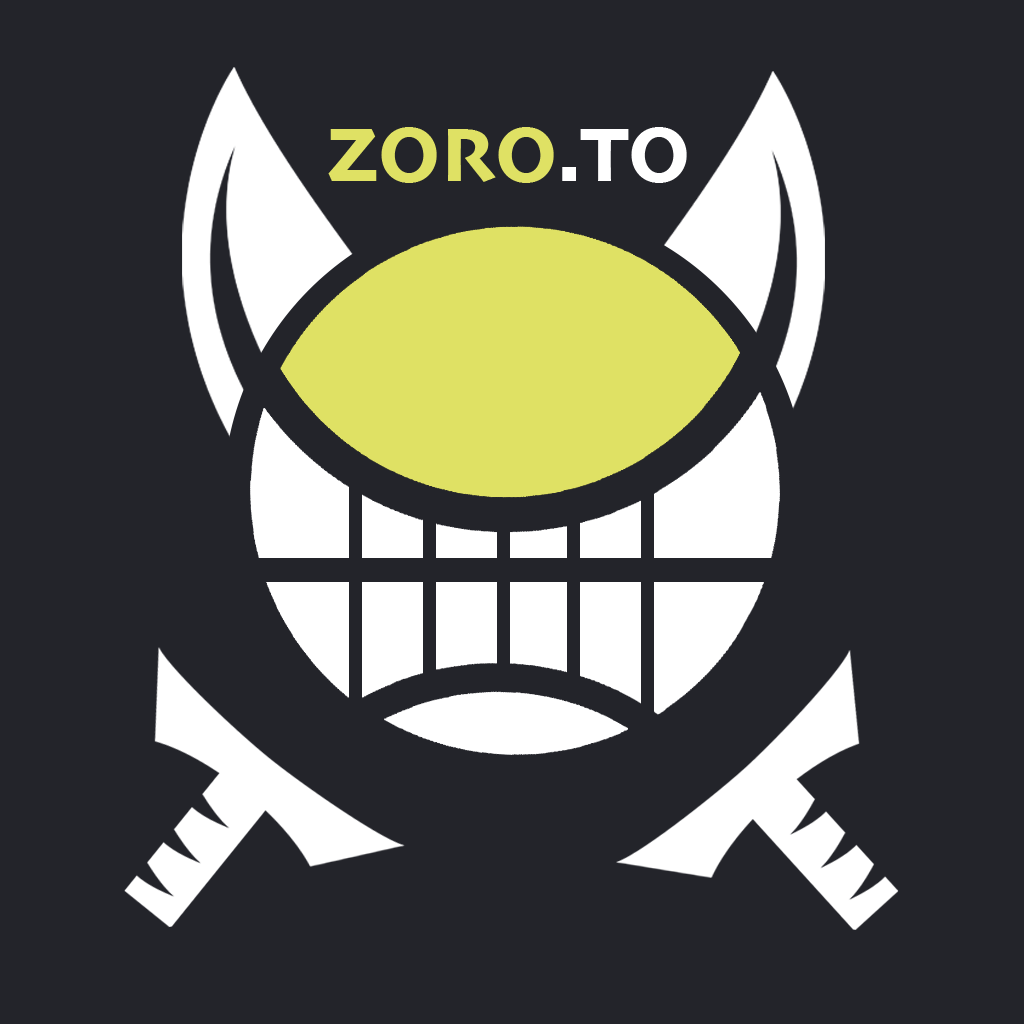 Zoro is an anime streaming platform that became most popular after the shutdown of AnimixPlay. This is the most used streaming website around the globe, providing a huge library of Japanese anime titles and well as movies.
With this platform, you can get all the new episodes as soon as an hour after they air in Japan. It offers a wide range of anime in different genres, including shounen, seinen, isekai, high school, fantasy, harem, comedy, and more.
Pricing: Free
Pros
Totally free and contains a huge selection of anime series and movies.
After signing in, you can interact with users who have similar tastes.
The interface is simple and modern to surf content.
Cons
According to your internet speed, the site may buffer while streaming content online.
Frequently leads to server errors due to high traffic.
Limited content of cartoons.
9Anime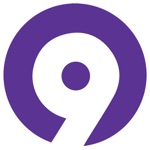 9Anime is one of the high-speed anime sites that comes with a great and user-friendly interface. You can stream a wide variety of anime episodes in different resolutions, and it also contains a large collection of dubbed anime titles to watch.
Most of the 9Anime contents are available in 1080p quality. It is the hub of English dubbed anime that also provides subtitles from multiple languages.
Pricing: Free
Pros
9Anime streams anime without ads and subscription fees.
It contains subbed and dubbed audio for an enhanced video experience.
It is regularly updated with new episodes and movies.
Cons
Some content available on this website is of dubious legality.
There's no official support for this website.
It is not available in all countries due to geo-restrictions.
AnimeRhino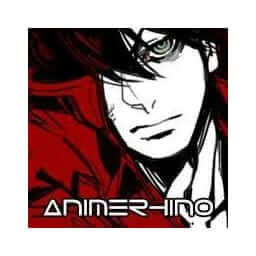 AnimeRhino is an online free streaming anime website that offers a wide catalog of anime series. All its anime titles are provided with English subtitles ranging from different categories.
It never asks you to create an account to watch your content. It is a free website that has a cool and neat interface that lets you search for and watch trending and new uploads in real-time.
Pricing: Starter – $29/month, Pro – $49/month, Enterprise – Contact AnimeRhino
Pros
It has a wide selection of anime from different genres.
It features a points system that rewards users for watching and reviewing shows.
It has great customer service that helps with any questions and concerns.
Cons
The subscription price may be too high for some users.
The streaming quality can be inconsistent and may also lead to buffering issues.
The website is difficult to navigate and use.
AnimeHeaven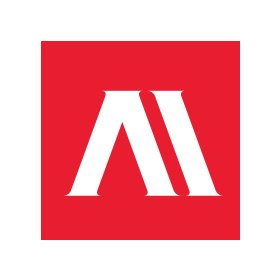 AnimeHeaven is one of the greatest anime streaming sites that stores a vast collection of anime shows and comics from different countries. It mainly focuses on anime content, and the user will enjoy all the latest episodes in HD quality.
It is a premium anime streaming service that comes with strong security encryption so that users can feel secure. All the streaming content is enabled with subtitles, and it also offers several kinds of dubbed anime episodes to watch.
Pricing: Free
Pros
It is one of the great ways to watch anime content for free of cost.
It has an extensive library of anime under various genres.
A vast selection of English subbed and dubbed titles.
Cons
Some anime titles can be difficult to find as it not available in English.
This site is not updated regularly, so some titles may be out of date.
The ads can be distracting.
GoGoAnime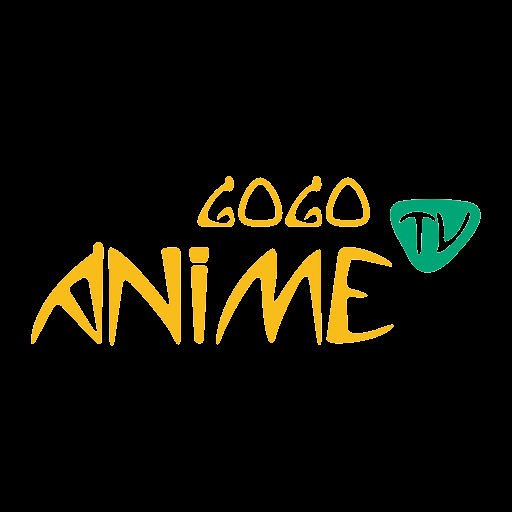 GoGoAnime is a high-quality anime streaming service that works on all web browsers. It is the biggest cartoon streaming service to watch dozens of anime shows and series in one place. It contains advertisements that are not annoying due to its faster performance.
GoGoAnime also offers the latest release and trending anime movies in good quality. GoGoAnime is not entirely legal, and its contents are subject to copyrights.
Pricing: Free
Pros
The content listed on this website is available in many languages.
It offers an option to download anime for offline viewing.
New episodes are added regularly.
Cons
Some streaming media are of low quality.
This specific site is full of ads and popups.
It is not officially licensed, so you may face some privacy issues.
AnimeDao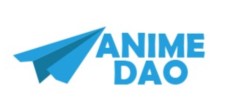 AnimeDao is an online streaming platform and community for those who love content like anime and manga. It offers a wide selection of anime titles, including both classic and contemporary shows as well as OVAs and specials.
In addition, this platform provides users with news, reviews, and discussion boards, including community forums and other features. Furthermore, you can also stream the content in high quality (1080p) on both sub and dub.
Pricing: Free
Pros
It streams the latest and trending anime content.
It has an auto-play feature for users' convenience.
Cons
This platform is not legal, so it may bring some malware issues.
This website contains a lot of popups and annoying ads while streaming online.
4Anime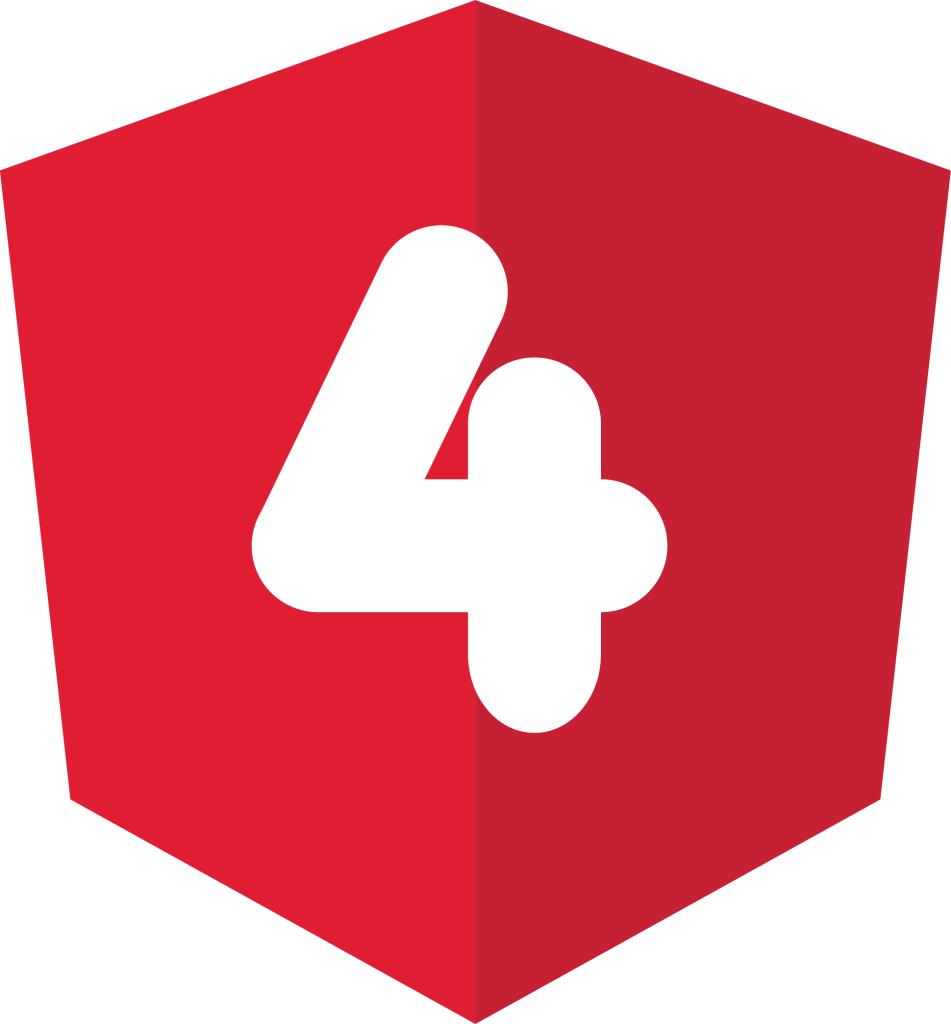 4Anime is one of the third-party websites that are quite safe to watch subbed and dubbed anime content for free of cost. This platform allows you to watch and download anime shows, movies, OVAs, and other related content.
After accessing 4Anime, you can watch popular anime in different genres like isekai, action, romance, seinen, shounen, fantasy, horror, and more.
Additionally, this website is also available in multiple languages, including English, Japanese, French, Portuguese, and Italian.
Pricing: Free
Pros
It is free, and the interface is reliable to navigate and use.
You can easily search and find anime titles by genre, language, theme, or other criteria.
It has a built-in chat feature to interact with other anime fans.
Cons
It is ad-supported, and some ads can be intrusive.
The streaming quality can be inconsistent and often leads to buffering issues.
Chia-Anime

Chia-Anime is another anime streaming website which is one of the perfect alternatives for KissCartoon. This platform consists of a large library of anime and manga series from the latest to classic collections.
It also offers a wide selection of shows, movies, and episodes from various anime series on both subbed and dubbed versions. Moreover, you can also create a bookmark for your favorite anime series and resume watching the content from where you left off.
Pricing: Free
Pros
With this platform, you can stream your favorite content in high quality.
It has a user-friendly interface for accessing content easily.
Airs new programs and shows quite after the official release.
Cons
This website may not have the best audio and video quality for streaming online.
It buffers a lot while watching your favorite shows online.
It might not have the most up-to-date anime titles.
Animepahe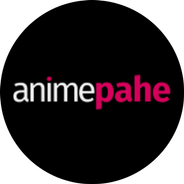 Being one of the best alternatives to KissCartoon, Anipahe specializes in providing the best anime titles from all genres. It offers a vast amount of anime series, movies, and OVAs for users to watch for free.
This site also features a large library of manga titles as well as an extensive community forum for discussions and news about the anime world. This is one of the safest platforms to watch your favorite anime content, but it's not a legal one.
Pricing: Free
Pros
Animepahe offers streaming in both SD and HD quality.
It has a simple interface and consists of a search bar to surf content at ease.
It has an extensive library of both subbed and dubbed anime titles.
Cons
It is only available in certain regions, so many users can't be able to access the service.
It is not legal, so there can be some privacy issues that may occur on your device.
The selection of genres is limited, as some of them are not represented at all.
Nyaa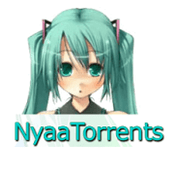 Nyaa is the fastest torrent site to download media content from East Asian countries, including Japan, China, and Korea. It is an exclusive anime-dedicated torrent site that lets you download anime movies, series, and episodes and watch them when you are free.
Additionally, it allows you to download songs, video games, software, and many more. You can only download the content for offline streaming, and you cannot stream it online.
Pricing: Free
Pros
Has a huge selection of anime, manga, light novels, and others.
It contains a category section which makes it easy to navigate.
It has an active user community for discussion and feedback about the content.
Cons
Nyaa can sometimes be slow to load content, especially when the site is busy.
It contains some illegal content, so it's not secure to stream.
It can also be a target for malicious viruses and malware.
Frequently Asked Question
1. Is KissCartoon legal?
No. KissCartoon is not legal, as it contains pirated content. This streams copyrighted content for free without getting permission from the copyrighted holders.
Was this article helpful?