Mac OS is preferred highly for its best-in-class system performance. It will provide a smooth workflow with a user-friendly interface. Latest Mac OS comes with 128 to 256 GB of storage. However, like any other device, Mac users will face issues with storage over time. This may be due to the junk files getting filled up on your Mac storage. Sometimes, duplicate entries will also take up device space. With this, the users will get notifications like your disk is almost full error. It is when you require Cleaner apps for Mac that will clear those unnecessary files. With the right Mac Cleaner apps, your device will get back its storage and you will get the optimized performance. Get to know the best Mac Cleaner software here in this article that will clean up your disk space.
Best Mac Cleaner
Here are the Cleaner apps you may need to clean Mac storage.
FYI! To check the storage space, go to the Apple menu > About this Mac > Storage. This will show you the overview of Mac Storage.
MacKeeper
MacKeeper is the best Mac Cleaner to remove the unwanted files and to boost the performance of your Mac. With the single tap, it removes all the junk files, duplicate files, local mail attachments, and more. Apart from cleaning the trash, it also prompts you to uninstall the apps that violated your Mac security. It also reminds you to update the installed apps whenever there is an update. While browsing the internet, it blocks malware, adware, and other security threats from harming your local files.
License: One-month plan ($14.95), one year plan ($47.70 for 1 mac and $71.00 for 3-macs)

DaisyDisk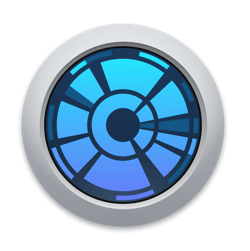 Get back your Mac space with the help of DaisyDisk cleaner software. It will scan the disk and shows the files and folders in a visual interactive map. The problem with the storage partition will hence be found and this tool will take action to resolve it. For instance, it will show space used by apps, documents, music, downloads, large files, etc. With DaisyDisk on Mac, you can remove unwanted files with a drag and drop. It will preview it and you can delete it when needed.

License: Get Free Trail & buy it at $9.99.
CCleaner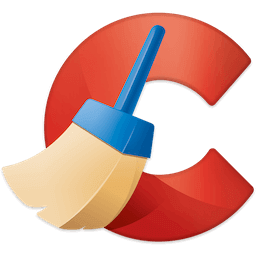 If your Mac seems to function slow, then get CCleaner. It is the best cleaner app available for a long time and it helps with improving device performance. CCleaner will monitor the device in real-time and collect all the unused, junks files and removes them with one click. It will also clean the temporary files, folders, recycle bin, and more. In addition to this, CCleaner will remove any installed apps along with its associated files with one click. Further, it will erase your browser search history and cookies. So, your browsing history will be kept safe. This app is one of the best Cleaner apps for Android as well.
Download CCleaner for Mac from Official site.
License: Free and Buy it from $199.
Disk Doctor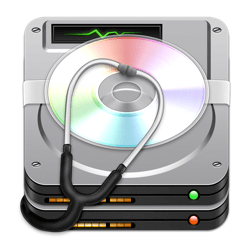 With Disk Doctor on Mac, you can easily find and remove all the unnecessary files. It will help you get back your Mac storage space with few clicks. Disk Doctor will scan Mac's hard drive and shows the device performance. So, you can use this tool to remove app caches, logs, and data effortlessly. Additionally, it will remove the mail downloads folder, larger files, developer files, and more. Disk Doctor app will empty the trash bin. This Mac cleaner comes with best retina display and you will get optimized performance.

License: Buy it at $2.99.
CleanMyMac X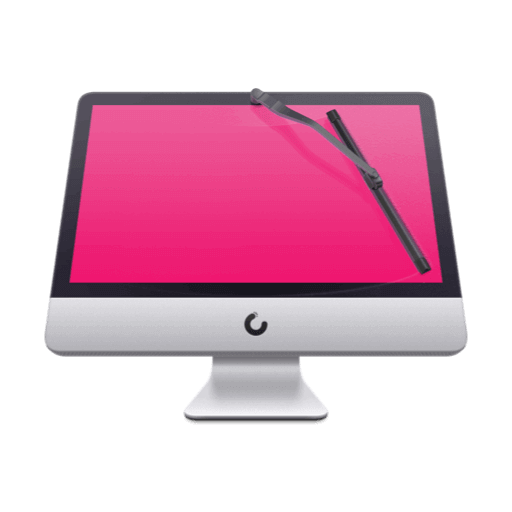 Mac users can choose CleanMyMac X to clear away space. It will help you clear the junk files at the fastest rate and thus Mac PC will work efficiently. CleanMyMac X app will remove the unneeded files, caches, logs, downloads, etc. It also clears clutters in the mail, photos, iTunes, and more. The smart assistance feature of CleanMyMac X will guide you with regular disk cleanups. Upon freeing up the RAM, you can get more of work done and be productive. It is a comprehensive tool that will even block adware, pop up ads, virus extensions, etc.
Click here to download CleanMyMac X for Mac.
License: Free and Buy it from $90.
Sensei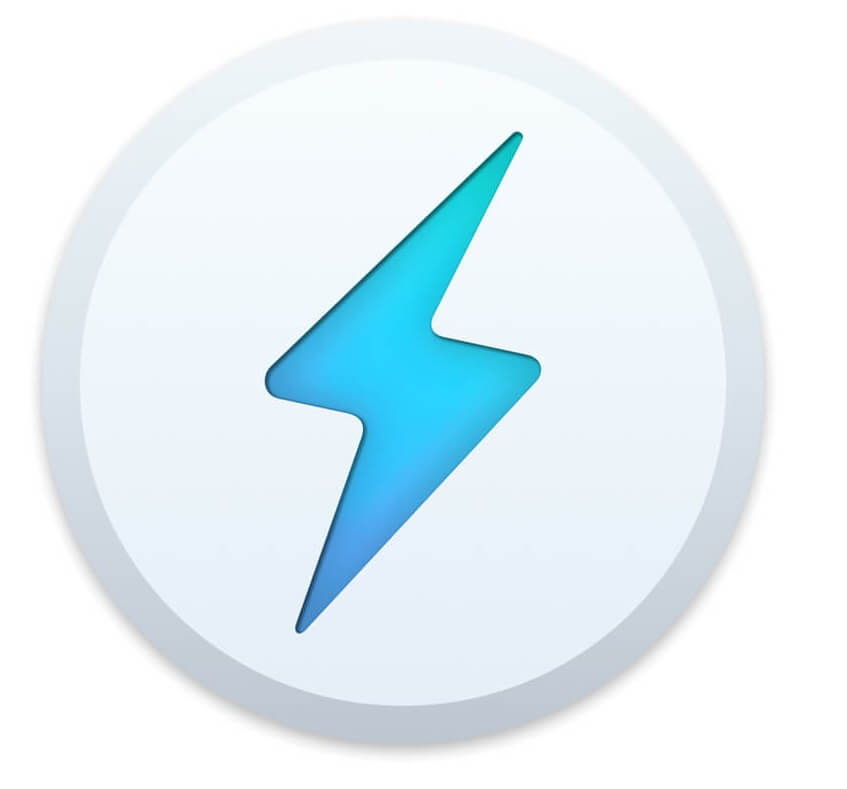 Improve your Mac performance and speed using Sensei. It will clean the unneeded file and data at a blazing rate. So, it will free up gigabytes of Mac storage. It is a professional Mac cleaner app with advanced storage managing features. For instance, it lets you, monitor, optimizes and learn more about your Mac storage as an overview. Navigate to every other individual disk with the partition map explorer. Sensei will uninstall unused apps completely without leaving any associated file traces. Get info regarding the hardware utilities of Mac and monitor their status. Use the Optimizer to speed up the performance of your Mac and boost its speed.
Click here to download Sensei for Mac.
License: Free and Buy it for $29 billed monthly per year.
MacBooster 8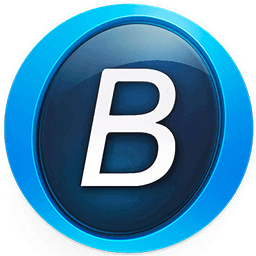 Use MacBooster 8 to boost your Mac performance by optimizing the hard disk. It is a one-stop maintenance tool with which you will give you a faster and more secured Mac. The deep system cleanup will recognize 20 junk file types and removes it to free up space. There are five different cleanup tools available on it and it will remove unwanted junk, large and old files, duplicate folders, etc., smoothly. MacBooster 8 will give you peak performance by optimizing the Mac hard disk. It will keep your Mac away from potential threats, spyware, malware, viruses, and adware.
Click here to download MacBooster for Mac.
License: Free & Buy it for $59.95.
Gemini 2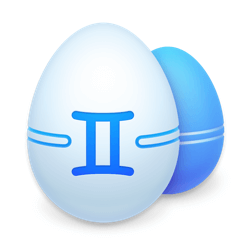 Wipe away all the files those you no longer use on Mac by using Gemini 2. It will help you in freeing up tons of disk space by scanning and removing duplicate files. The smart selection algorithm will remove the duplicate files correctly. Gemini 2 is a two-in-one tool with which you can remove the clutters as well as recover the disk space. In addition, to duplicate, Gemini 2 on Mac will remove those similar files to thereby free up device space. The files deleted will reside on the Trash and you can recover any files that you have mistakenly deleted.

License: Free and Buy it from $19.99.
Parallels Toolbox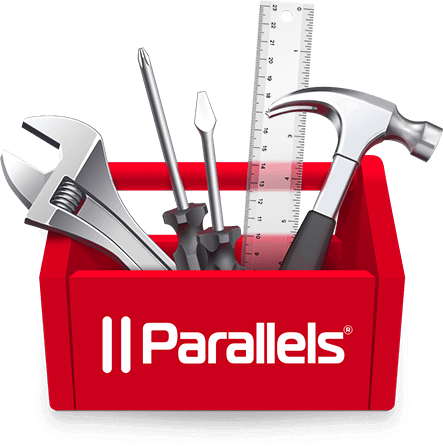 Mac users with Parallels Toolbox installed previously can use it as a cleaner app. It has more than 30 essential tools that are required to perform various tasks on Mac. Look for the Clean Drive inside the Parallels Toolbox software to clean unwanted files. With this tool, you can keep your Mac clutter-free by removing all the unused files. With this, Mac will perform at a faster rate and at maximum speed. It will scan and detects the data on Mac and you can choose to delete those files you don't require. Clean Drive of Parallels Toolbox can identify and clean nine file types. It includes cache files, log files, mail cache, apps, iTunes temp files, browser data, old updates and iOS device backups.
Click here to download Parallels Toolbox for Mac.
License: 7-day Free Trial & Buy it for $19.99/year.
Cleaner App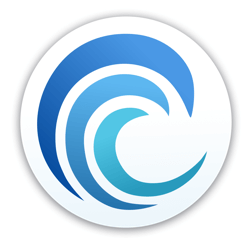 Get optimized disk space on your Mac PC with the help of Cleaner App. It is the best Mac cleaner to find and remove unneeded files. Cleaner App will remove those larger files, unused download, unwanted duplicates, incomplete downloads, etc. Additionally, it will find and remove those files with the same names and identical contents. It will clean up the disk space to thereby provide an optimized device performance. Cleaner App on Mac will let you select files from the installed packages and removes them with few clicks.

License: Free & Buy Pro version at $9.99.
Disk Clean Pro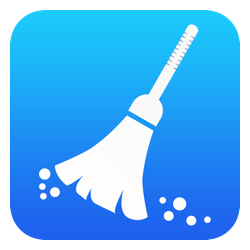 You can use Disk Clean Pro on Mac to clear away the junk files with ease. It will safely and securely clean the Mac PC without dealing with your important data. With one click, Disk Clean Pro app will clean junks and unused data. It can be used to remove redundant files and data, unneeded log files, and reports. Disk Clean Pro can even remove those incomplete downloaded files. With this, your Mac PC will get better performance with larger storage space. The optimization tools of Disk Clean Pro app will delete old and unused files, duplicate entries, large files taking the most space, older downloads, etc. Scan Mac under Manual Cleaning to take care of your internet privacy and remove old device backup, trash bin, etc.

License: Buy it for $4.99.
Take a look at the Best Antivirus app for Mac as well.
Our Opinion
While there are a wealth of Mac Cleaner apps, we have listed only those works the best here. This article is for you if you are confused about choosing among many. Get any of our Cleaner app suggestions and never regret any time. It will help you remove unused apps, files, duplicate entries, and more.
Do you know any other best Mac Cleaner software? Then bring it to our knowledge as comments. Stay connected on our social handles (Facebook and Twitter) for more updates.
Was this article helpful?