Chromebook is an affordable device that is designed with the intention to help you get the thing faster over the internet. These devices run on Chrome OS and it is built-in with Cloud Storage and multitude security checks. Sign in to chrome browser on other device and sync all bookmarks, logins, apps and any other important data. You can choose from tons of apps from Chrome Web store for web access and play games as well. Unlike Windows or Mac computers, Chromebook are not compatible with USB printers. So you need to get Chromebook supported printer for your printing needs. You have to choose either Google Cloud print or wireless printer which are compatible with Chromebook. Here are the best Wireless Printers for Chromecast.
Best Wireless Printers for Chromebook
Here is the list of best Wireless Printers for Chromebook which you might find helpful.
Canon TS9120
Canon PIXMA TS6220
HP Envy 4520
HP Envy 5055
Epson Expression XP-6000
Canon TS9120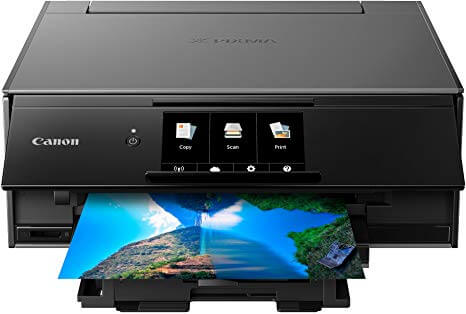 Canon TS9120 is a multi-featured Chromebook wireless printer that makes home printing experience easier. It is all in one printer that includes scanning, coping and printing. Furthermore, it is easily portable from one place to another. Canon TS9120 supports both Bluetooth and WiFi connection to print or scan directly from the cloud. It can be done effortlessly, regardless of your location. It is a lightweight printer with two input trays, different colour designs and it supports high-quality printing resolutions. The Canon TS9120 on Chromebook delivers excellent photos and graphics as well.
Canon PIXMA TS6220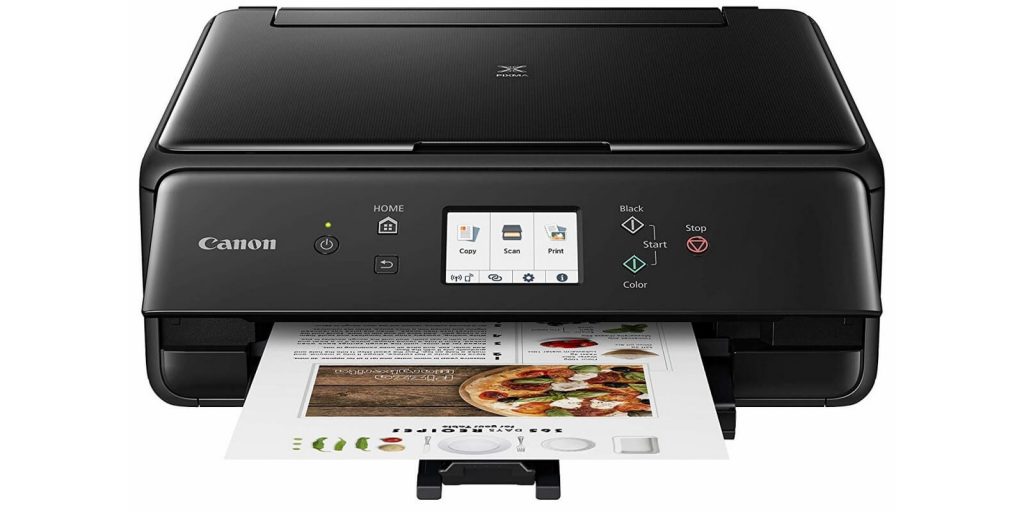 Canon PIXMA TS6220 is one of the Chromebook supported wireless printer. If you are looking for speed an quality printer, the Canon PIXMA TS6220 is the best choice. It is an all in one printer that is simple to use and delivers result in brilliant quality. It doesn't supports WiFi or ethernet, so that USB and Bluetooth connectivity to scan, copy or print. Canon PIXMA TS6220 can fit anywhere in the house and the set up process also very simple. This wireless technology even print photos directly from your device. The out put resolution should be maximum up to 4800.
HP Envy 4520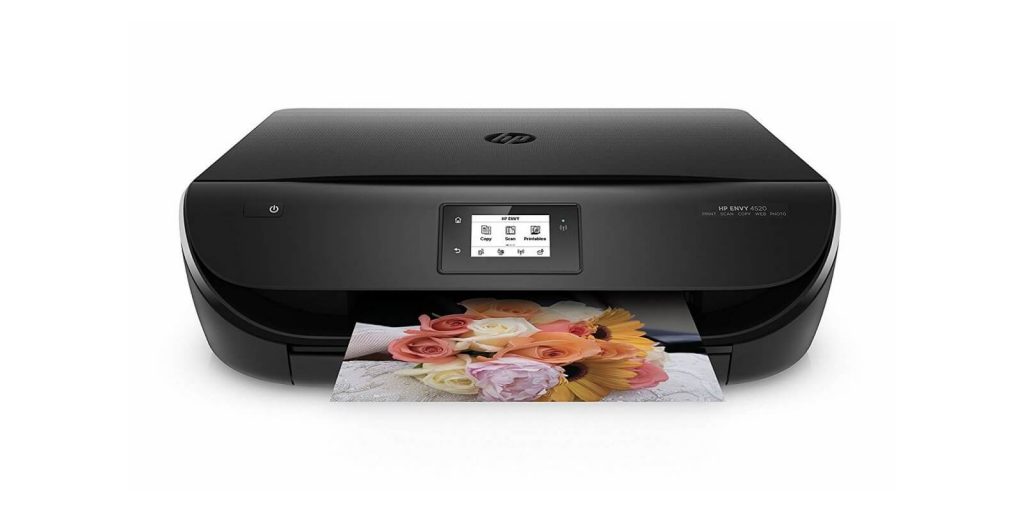 HP Envy 4520 is a multi-functional wireless printer that scans and copies. It supports wireless printing, two-sided duplex printing and many more. In addition to text printing, you can print borderless photos with no cuttings. This printer comes with a touchscreen feature that allows you to touch and go with the ability to print documents and photos. HP Envy 4520 offers one-year limited hardware warranty and also you can get 24/7 HP web support. It comes with Amazon Dash Replenishment and so you should never worry about running out of ink. This feature will help you to ensure the ink usage and also delivers you ink before it gets exhausted.
HP Envy 5055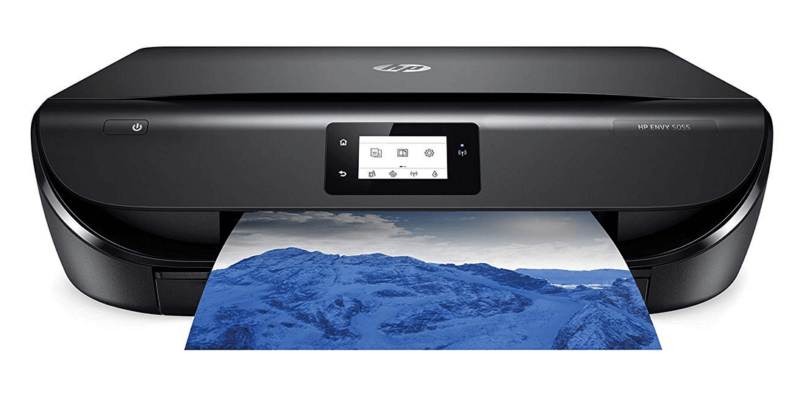 HP Envy 5055 is a wireless printer which is designed for printing photos. It is one of the powerful home printers. You can set up easily and copy, scan and print. You can print texts, documents and even copy and print borderless photos in high quality. It features with a wide range of paper size support and comes with Amazon Dash replenishment. You can connect your Chromebook with this printer via dual-brand WiFi or Bluetooth to deliver good quality output. You should need a stable connection for steady performance. In addition to that, HP Smart app enables you to use your camera to scan files, print photos from your cloud.
Epson Expression XP-6000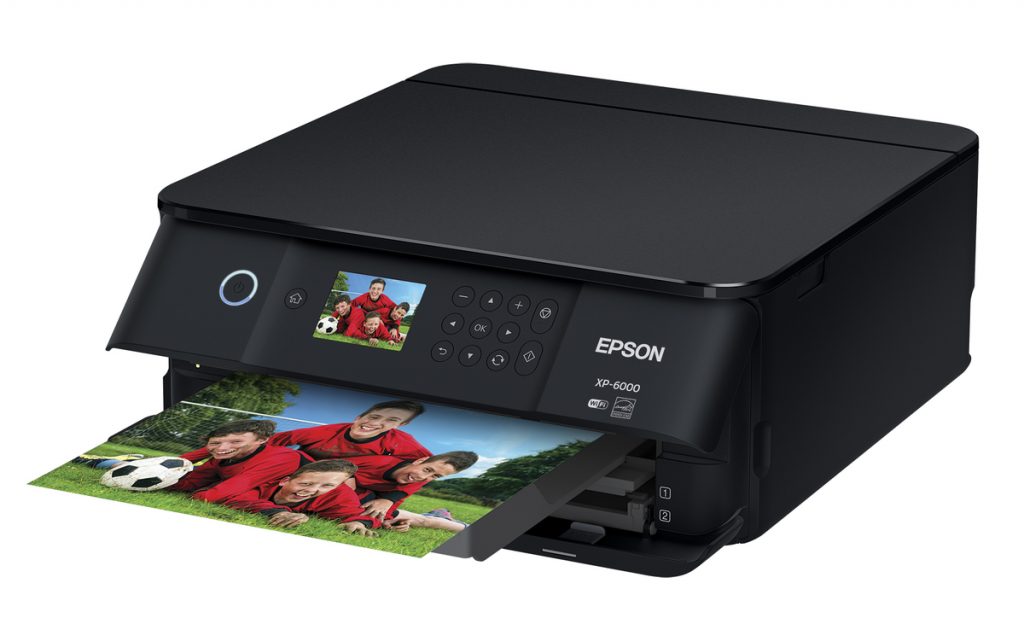 Epson Expression XP-6000 is a multi-functional premium printer well known for superior photo quality. It is equipped with five colour inks, that provides affordable individual ink cartridges which are easy to replace when it runs out. Epson Expression XP-6000 is a versatile printer for photo and DVD trays. Connect your Chromebook and this printer with WiFi direct for network-free printing. It delivers ultra-powerful performance and also enhanced with auto photo correction tools with red-eye removal. Epson Expression XP-6000 offers duplex printing that enables you to boost productivity and the ability to save time.
Our Opinion
The above are the best Wireless Printers for Chromebook. There are other wireless printers available but still, these are the best among the printers available. As mentioned earlier, It is difficult to use a USB printer on Chromebook and hence, you can buy any wireless printer after seeing the customer reviews.
Are you using any printer for Chromebook? Tell us about experience in the comments section. Stay connected with us on Facebook and Twitter for more updates.
Was this article helpful?