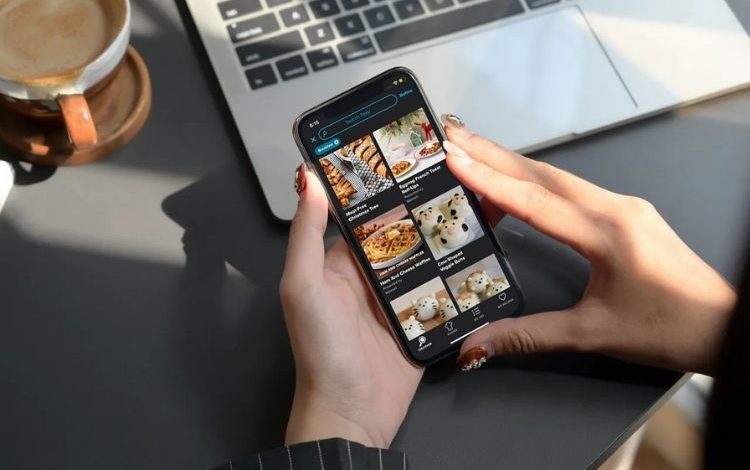 In modern days, everyone started to order online to taste new dishes. In the early days, smartphones did not play any role in our day-to-day lives. But now, Smartphones and gadgets rule our world. Wherever we go, Smartphone carries us more than we carry them just physically. Now, it's been a fashion/culture where it is inevitable to use gadgets like smartphones and smartwatches. Hence, we would like to look at the best recipe apps for iPhone and iPad devices.
Best Recipe Apps for iPhone
This is a curated list of the best recipe apps on the Apple App Store that works on iPhone, iPad, or iPod.
Weber Grills
It is one of the top-rated food applications for the iPhone. It's famous for non-vegetarian dishes.
Weber Grills hold 300 recipes, and each one's picture is posted in the application preview.
It also had lots of articles regarding the food and its origin.
Like other applications, Weber Grills also includes a shopping list and favorite category.
This app can be accessed on Apple Watch as well with an inbuilt timer.

Related – Best Running Apps for iPhone
Epicurious Recipes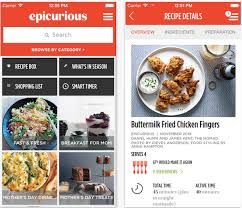 It is one of the well-designed applications found in the App Store.
It consists of thousands of recipes.
Epicurious Recipes has a slick interface that makes the user to easily browse the variety of recipes in both vegs and non-veg.
The food recipes are about to be displayed in slideshow format.
This application is one of the good deals among free recipe apps.

Paprika
Paprika is one of the best applications for collating existing recipes.
It is available on iOS, iPad OS and macOS.
This app helps to personalize our recipes as per users' want and need.
It may cost a little higher for its own quality than others.
Paprika does weekly planning for meal and shopping offers.
It is easy to stay on track with our favorite recipes.
It has a separate in-built browser to locate different recipes, and it is possible to save them with a single tap.

BBC Good Food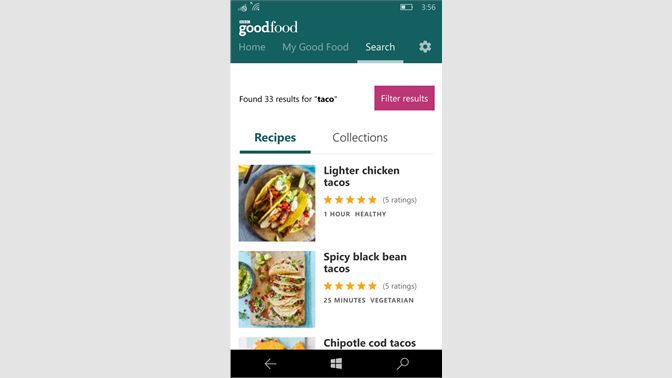 It is one of the best recipe apps for iPhone available on both Android and iOS platforms.
It offers 10,000 recipes, and each one will have its uniqueness.
This application has both user-submitted and tested recipes from the BBC Good Food team and Celebrity Chefs.
The user can save their favorite recipes in their favorite list to access even offline.
Even it provides a recipe book for free of cost under limited dishes.

AllRecipes.com Dinner Spinner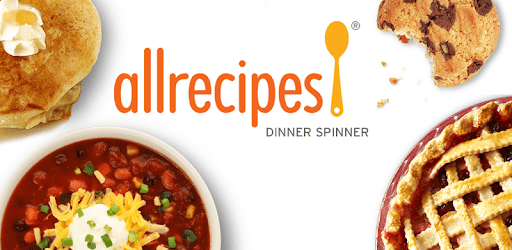 It is freeware and includes thousands of recipes available only on the iOS platform.
It has a separate database for both veg and non-veg with individual ratings and reviews.
Nutrition facts are also included by expertise.
There is no shopping list available here, which seems to be a disadvantage. If this feature is needed, it is possible to add up by upgrading to the All Recipe Pro application.
It includes a grocery list and easy to save favorite recipes.
Here, Recipes are not updated frequently.
Sometimes, it is difficult to find specific recipes.
This app is a good preferential choice for vegetarians.

BigOven Recipes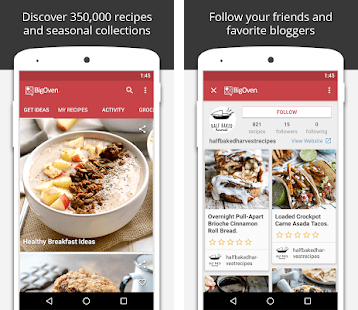 BigOven Recipes is a freeware tool available on the iOS platform.
It consists of 3,50,000 user-submitted recipes to taste in a variety at all times.
It has a few unique features to admire the users. It includes Leftover Wizard, What's For Dinner, etc.
This application consists of a massive library of recipes that is compatible with multiple devices to share and save.
Unlike other apps, it is easy to search and find recipes in short.
It can be integrated with Twitter.
BigOven Recipes looks amateur in a few areas but a good one to use.
It is one of the best recipe apps for the iPhone.

Forks Over Knives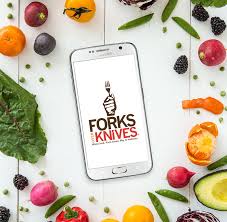 It consists of 400 delicious whole-food and plant-based recipes.
Also, contributes from 50+ leading chefs.
It is an easy application to handle with step-by-step instructions.
Those steps represent the ingredients of the meal.
It is available on both Android and iOS platforms.
It provides a shopping list to track grocery items.

Tasty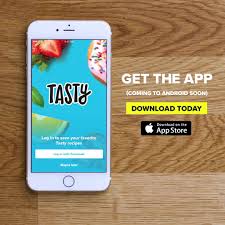 It is a free application available on both iOS and Android platforms.
Here, the user can able to discover new recipes every day in a wide variety of menus.
There is a unique feature that will find the recipes that fit you.
The user can watch recipe videos and learn how to cook.
It provides us with easy steps to guide and keep's the phone screen awake to access always.
There is an option to swap out purchase pantry items and ingredient brands. You can adjust the serving size for a good amount.

Oh She Glows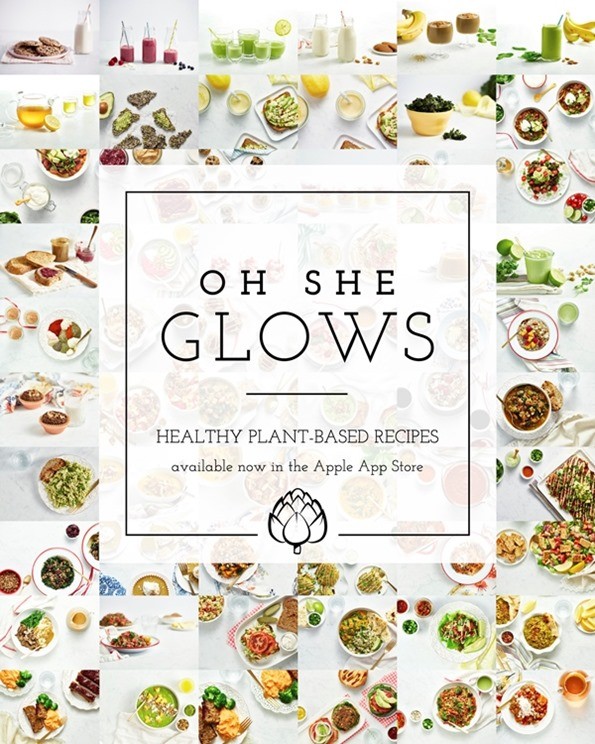 The user can browse recipes by dish type to characterize the individual recipe flavors alone.
It is available on the iOS platform with a good rating.
You can unlock and pay for recipe bundles.
Here, each recipe and plant-based and gluten recipes have a brief description.
We can mark our favorite recipes to refer back to in the future.
There are 140+ plant-based recipes, and 120+ gluten-free recipes are available.
Healthcare features are developed in-built within the app.
Many dietary and allergy based on information, dish type, seasonal foods, etc.

Related – Best Web Browsers for iPhone
Yummly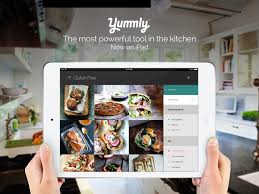 It is one of the top-rated best discovering new recipe applications found on iOS and Android platforms.
Yummly holds 2 million + recipes to make the audience admire and discover and taste in all flavors.
It is user-friendly to have step-by-step guidelines and brief descriptions of all dishes.
Yummly has a nutrition preference to serve up all recipes.
It can collect, save your favorites and organize our dishes.
Yummly application can reschedule the recipe meal planning.
Able to add the recipe to your grocery shopping list.

Frequently Asked Questions – Best Recipe App for iPhone
I want to use iPhone in the kitchen while I cook. Is it safe to do so?
It is not advisable to use your iPhone very close to a flame because the radio on the iPhone emits microwave. The chances of getting a short circuit are high, and please note that smartphones are highly inflammable.

However, there is a workaround. Kindly invest in an iPhone stand that would let you see the display of the iPhone while you cook. If you want to control your iPhone, we would suggest you use Accessibility -> Switch Control to train your iPhone to recognize hand gestures, and you can easily control your iPhone while still cooking. You can even flip the pages on your Recipe app, attend calls, and even reply to texts without touching your iPhone.
Was this article helpful?