Nowadays, video making and video editing have become so simple because of the advancement in technology. You can find various video editing software to edit videos with several editing tools. Since there are too many options available online, you may be confused about picking the best one for your device, including Chromebook. Hence, we have curated a list of the 11 best video editors that you can install on Chromebook in 2022.
Since the latest models of Chromebook has Play Store support, you can use the Android video editors. At the same time, there are so many online video editing tools available to create interesting videos. Download the best one according to your need and fulfill the video-editing needs.
Best Video Editors for Chromebook
The best video editors to install on Chromebook are
Canva Video Editor
PowerDirector
Magisto Video Editor
Kinemaster
WeVideo
OpenShot
Hippo Video
Kapwing
Google Photos
Online Video Cutter
Loopster
Canva Video Editor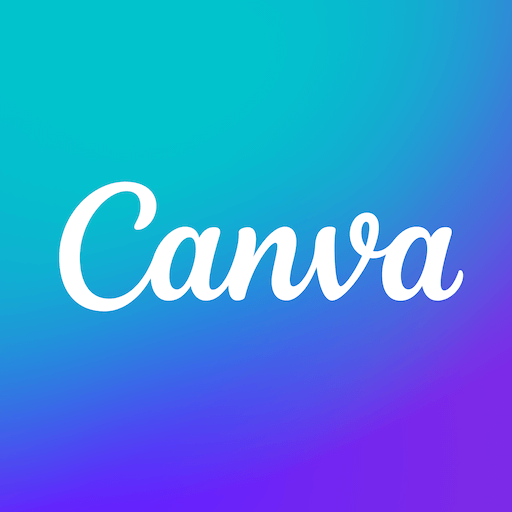 Canva Video Editor is a free, easy-to-use drag-and-drop video editor that allows you to create amazing videos for the web or social media. It's collaborative, cross-device, and comes with thousands of royalty-free video and music tracks.
With Canva Video Editor, you can also use our massive template library, extensive animations, photos, transitions, graphics, and animated graphics library to create stunning videos for Instagram, TikTok, and more.
Create beautiful videos on your mobile device with mobile-ready video sizes for TikTok and Instagram so you can shoot, upload, edit and publish videos straight from the Canva App Mobile.

PowerDirector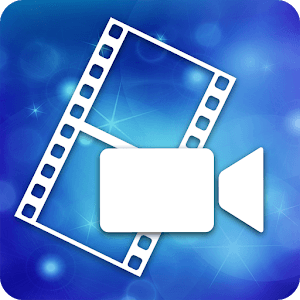 PowerDirector is a Chromebook editing app provided with a number of professional editing tools to enhance your editing. You can create and edit the videos with stunning effects, animated visuals, background music, and sound effects. It allows you to edit and export the videos in 4K UHD resolution. You can upload the videos to YouTube, Facebook, and Instagram straight from the app.
It is a lightweight editor for ChromeOS, and the simple interface lets everyone use the editor with ease. It also has customer service, which you can utilize to solve all your queries. Even though the advertisements are annoying at times, you can remove them by purchasing the premium version.
It has both free and paid versions.

Magisto Video Editor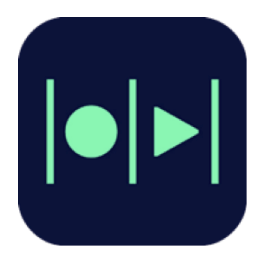 Magisto is a video editor software that lets you create any number of videos easily without interruption. It is a smart video editor that facilitates artificial intelligence, special effects, audio files, filters, and many more. You can make video slideshows and collages just with your gallery.
Magisto will permit you to share your creations with others over social media networks. It is well integrated with Facebook, WhatsApp, Instagram, YouTube, and Vimeo. It is a skilled video editing tool to edit the videos in classic styles with your own effects and filters.
The editor has various templates to create a video with ease. By uploading the required videos or photos to the template, it will produce a great video automatically. Apart from templates, you can find various stock clips and free music in this editor.
Magisto on Chromebook is free with only the basic features. You can go with any of the Premium, Professional, and Business plans to access it entirely.

KineMaster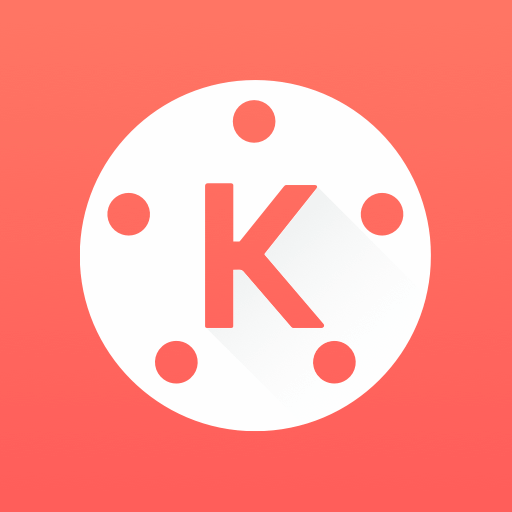 Most smartphone users must know KineMaster and its video editing capabilities. It is one of the most powerful and effective video editors for Chromebook with a professional video editing suite. You can collage any number of videos or images and add multi-layer special effects to look professional. You can trim or crop the video and apply various color filters to make it unique.
It has an asset store, where you can find plenty of effects, animations, images, fonts, stickers, and more. By using these options, you can create an interesting and unique video. For video enhancement, you can find color adjustment tools within the editor.
The free version of KineMaster provides limited editing tools and filters. By subscribing to the premium version, you will be able to unlock the asset store with unlimited editing features that include removing & add video watermarks, ads, music tracks, visual effects, and many more.

WeVideo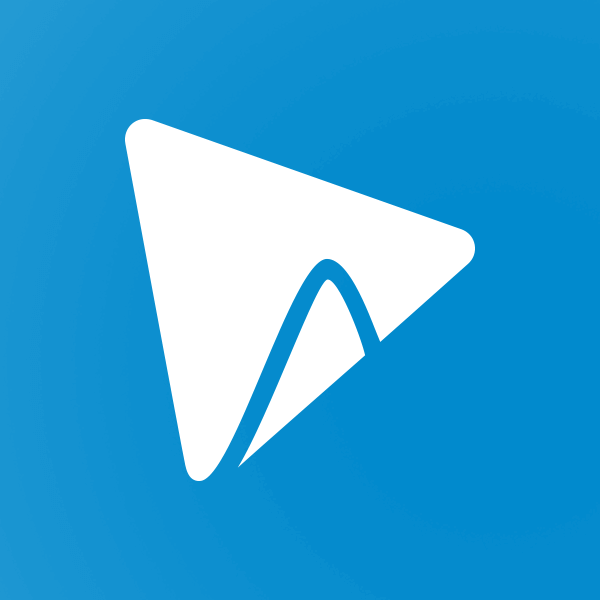 WeVideo is a popular web-based video editor officially available on Chromebook for free. It is built-in with an intuitive and user-friendly interface with advanced features. You can upload and edit the videos found on your device folders and also from other cloud storage apps.
With this software, you will be able to trim existing videos and create new videos in different file formats supported by all other devices and social media apps. It has unlimited videos, images, and music files in its library. Notably, it comes with unlimited cloud storage to save your videos within it.
Whether you're a student or a professional video editor, WeVideo provides all the video editing options that you want. The videos can be exported in all high-quality formats in small file sizes. One of the best things about WeVideo is that you can add transitions, music, and backgrounds to your video with a single click.
Apart from Chromebooks, it also supports Windows, Mac, and iPhone.

OpenShot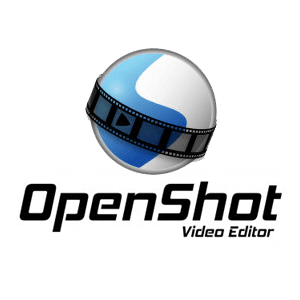 OpenShot is a free-to-use video editing software to perform the editing function online. Other than editing, it is provided with the option to create new video clips with your photo and existing videos. You can get real-time video previews of your performance, including resizing, trimming, snapping, rotation, and many more.
The video codes supported by OpenShot are WebM (VP9), AVCHD (libx264), HEVC (libx265 and the audio codecs include MP3, AAC, and many more. Accordingly, it emits the result with digital video effects, which are in the MPEG4, Blu-ray, DVD, Full HD, and OGV formats.
It has an integrated file manager to manage the videos on your Chromebook. Like the above tools, you can find various tracks, backgrounds, images, and templates in the editor library. It is a free extension and can be downloaded easily on the Chromebook.

Hippo Video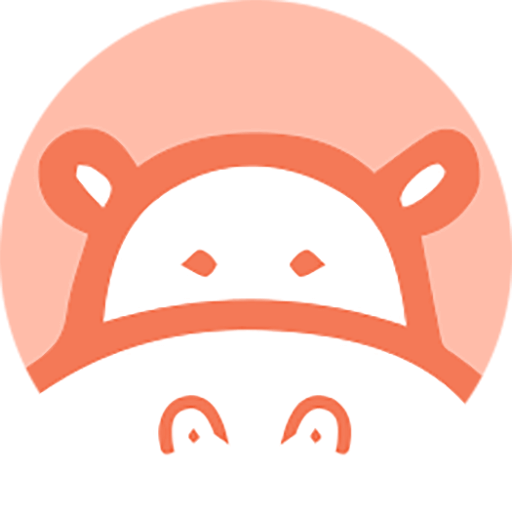 Hippo Video is one of the finest video editors available for Chromebook. Like OpenShot, you can install this editor natively on the Chromebook.
It is an online video editor designed with the intention to work on almost all video formats, including 3GB, MP4, MKV, FLV, MPEG, and many more. It has some powerful editing features like trimming, cropping, Emojis, adding tags, and many more.
Other than video editing, you can use it as a marketing tool. Hippo Videos allows you to create personalized videos and upload them on different channels for marketing. It is integrated with various business tools to make deals effectively online.
If your Chromebook has Webcam support, you can use it to record the videos on the Hippo Video. You can also use this editor to generate GIFs from the videos saved on your device library.
The premium version starts from $5/month, and it unlocks several advanced features on the editor. It also has a free version which you can utilize to create unlimited videos.

Kapwing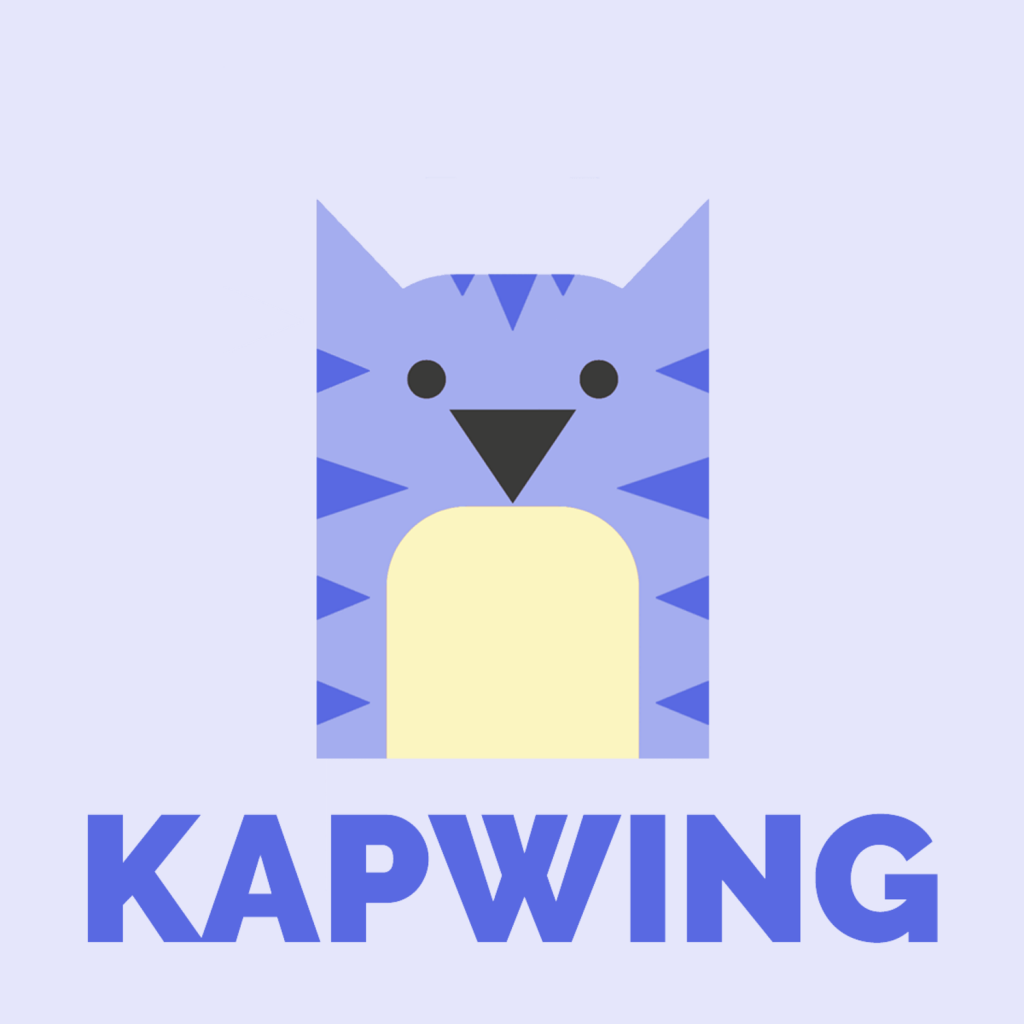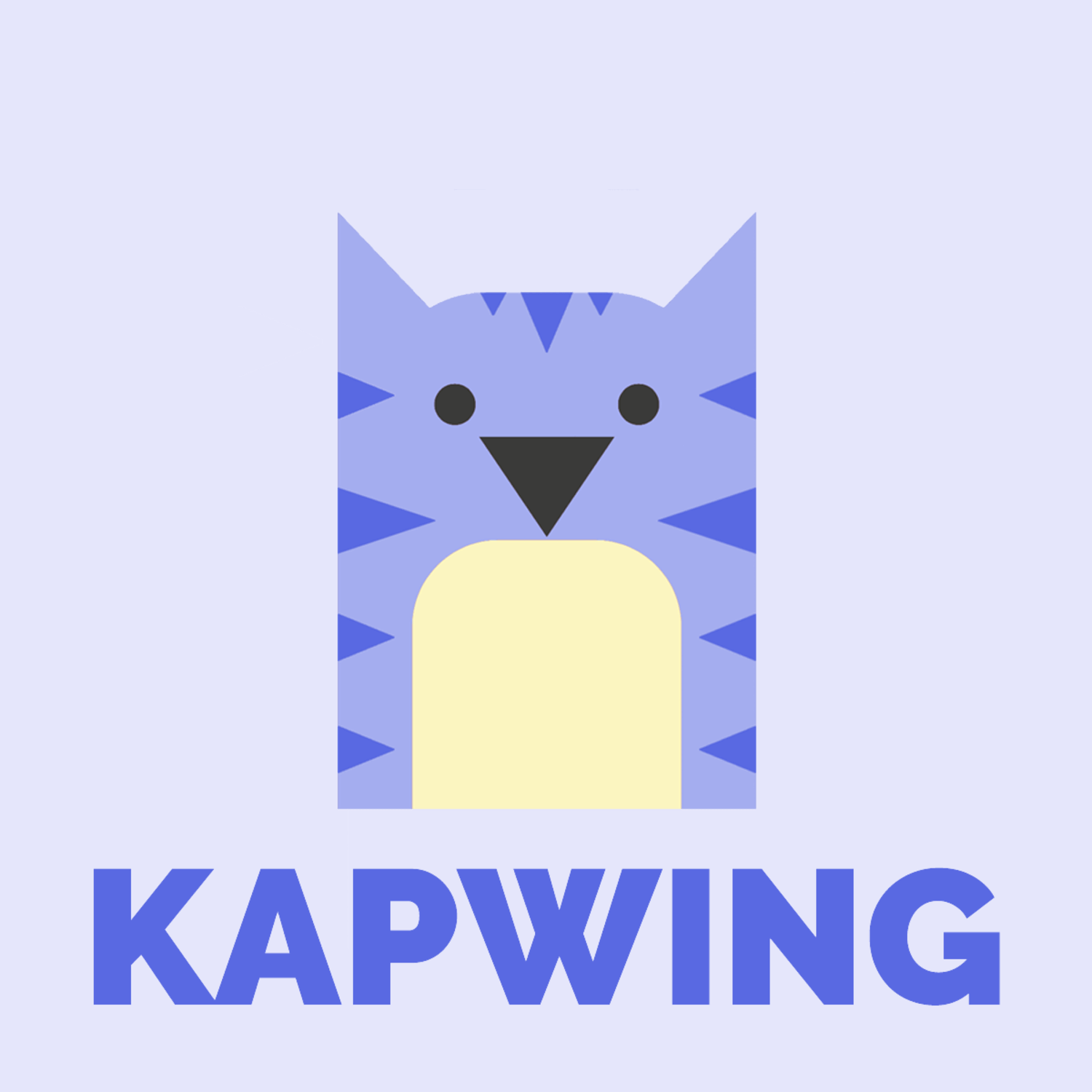 Kapwing is an all-in-one and best free video editor for Chromebook. It is a full-features editor that allows you to upload, create, edit and share your videos. It has hundreds of editing tools to make your video stand out among other creations. Kapwing videos work perfectly to create videos for different platforms, including Twitter, YouTube, Instagram, Facebook, and many more.
To enhance your video, it lets you add images, subtitles, background, and more. You can trim the unwanted portions from the video easily. The video can be customized to different ratios like 1:1, 4:5, 5:4, 16:9, and 9:16. It is a perfect editor for people who want to make videos for social media on Chromebook.
One can upload the video from Kapwing directly to an online source via URL. With the free version, you will not be able to upload videos weighing 500 MB. But the pro version ($20/month) allows uploading a file of even 1 GB. One more downside of the free version is that it removes your edited videos automatically after 7 days.

Google Photos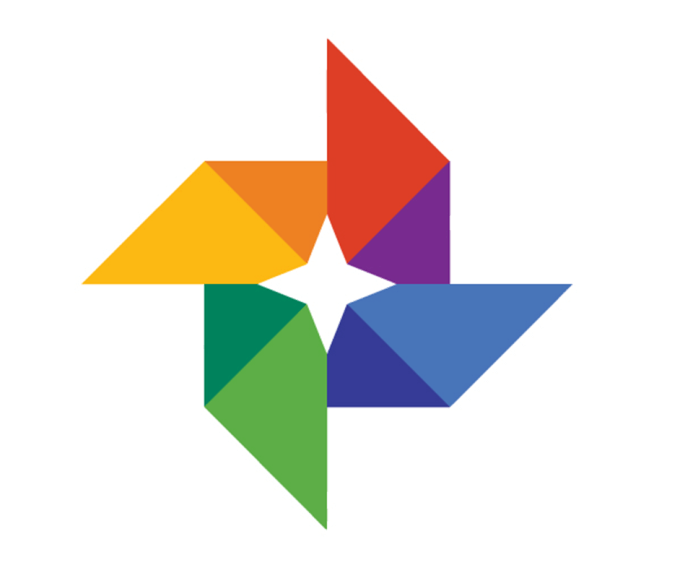 For most of them, Google Photos is cloud storage that lets you save unlimited photos and videos. But it also helps in editing the videos saved on your Chromebook.
It is another best and free Chromebook video editor to meet your editing needs. You can trim the video clips with its smart editing feature. It is a popular backup software built-in with an advanced editing suite. You can edit any high-quality videos and save them within the cloud. Cross-platform compatibility helps you to backup and access the videos on different devices.
You can also create collages, animations, panoramas, and many more and backup photos, which seems to be attractive. It is considered a good Chromebook video editing app with cloud support. It is not a suitable option for people who want advanced video editing options.

Online Video Cutter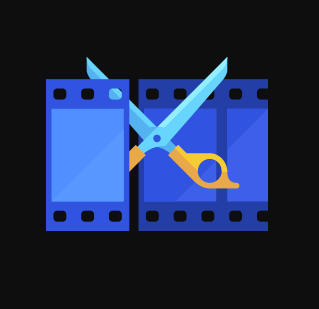 Online Video Cutter is a handy video editor for your Chromebook that supports all kinds of video formats out there. It is entirely a free web-based video cutter that never asks for any additional installation to work. It is an effective software for small videos up to 500 MB. You can easily crop the video and change the frames in desired portions.
Online Video Cutter allows you to trim the video in the selected format and quality. Furthermore, it offers security encryption to safeguard your performance by removing your file from the server after a few hours of work.
The video editor supports all the video formats that you can imagine. Since it is a basic online tool, you can't find too may find editing options. Currently, you can upload videos that are 4 GB & below in size.

Loopster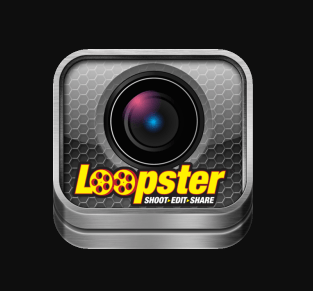 Loopster is undoubtedly a good online and cloud-based video editor for Chromebook. It is a remarkable video editor that has several visual effects, an editing tool, and over 600+ sound effects to choose from. Loopster is more useful for individuals, trainers, and professional filmmakers to create and edit the video.
It is a free-to-use video editor, and anyone can access it even without video editing knowledge. With the free version, you will cloud storage of 3GB, and the videos can be stored in 480p resolution with a watermark.
Loopster offers a free version and also a paid one, which can be upgraded at an affordable cost. If you want to make a short film or edit the instructional videos before uploading them online, Loopster is the perfect solution.
Additionally, the premium package comes with extra storage, a longer timeline, and many more. With the Loopster Business package, you can create effective ads in high resolution to promote your brand.
It is a good Chromebook video editor for beginners.

What is the Best Video Editing App for Chromebook
It depends on your need. You can select and use the one which suits your editing requirement. The above-mentioned editors on Chromebook will help you transform your creation into an effective presentation by adding different kinds of visual and sound effects. Having the right video editor will give you a simple and amazing style of texts, animations, and tremendous effects to improve your videos.
READ NEXT
Frequently Asked Questions
1) How to edit Videos on Chromebook for free?
The best way to edit videos on Chromebook for free is using Google Photos. It lets you edit the video with basic editing tools. For advanced tools, you must purchase a premium one.
Was this article helpful?