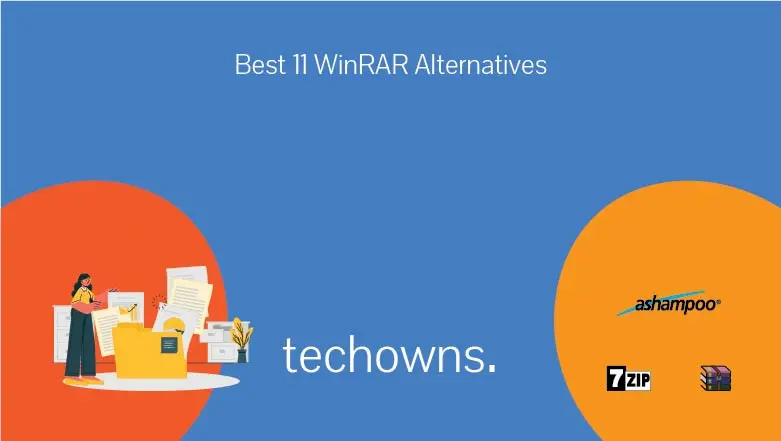 WinRAR alternatives, wondering why someone would need that? Our team also bumped accidentally into this debate. How is it possible to replace a tool as handy as WinRAR? It's the first application we install on our newly bought computer, and it is the tool that will never be removed or uninstalled.
WinRAR is the best tool to inflate(zip) or deflate(unzip) .zip, or .rar files. It offers more functions apart from backing up the compressed files and scanning the file for any viruses before compressing. There are more archive formats like .iso, .cab, and so on. But .zip and .rar are quite popular.
Before going any further, let us know why WinRAR needs to be replaced?
Though it is one of the best software, it works according to the capability of the computer. On a slower PC, it automatically slows down.
Sometimes .rar file may extract the .exe file to your startup folder, which will function automatically and bring harm to your computer.
We have made a list of the best WinRAR alternatives:
7ZIP – WinRAR Alternative With Highest Compression Ratio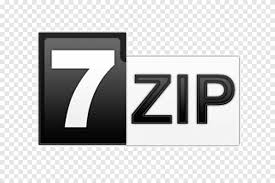 The main reason to choose 7Zip is due to its high ratio compression.
It is a cross-platform software for compressing and decompressing files. It is free to download.
You can easily zip and unzip formats like .7z, .zip, .gzip, .rar, .tar, etc. Though .7z is the native format and the compression ratio is high from 30% to 70%.
You can handle the archives here easily and are ten percent more efficient than WinRAR. And the software consumes very less storage space nearly.
KEKA is the alternative for Mac created by 7Zip.
Click to download 7ZIP.
B1 Free Archiver – WinRAR Alternative for its Simplicity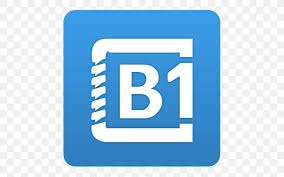 B1 Free Archiver is the next best alternative for WinRAR as it is great software with simple functionalities.
Windows, Linux, Mac, and iOS are well supported by the B1 Free Archiver.
And it also supports online and offline archives too. The online archiver works well most of the time.
It supports formats like .7z, .rar, .jar, .b1 etc.
It is free to download and works well on Android mobiles too.
Click to download B1 Free Archiver.
Extract Now – WinRAR Alternative for its Legacy Roots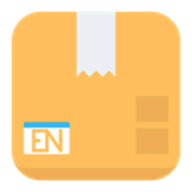 This program works on Windows 95 and later versions.
It does not have any premium version, and it is completely free to download and use for both personal and enterprise needs.
It does its job of compressing and decompressing files and folders fairly well without many bells and whistles.
It has a simple UI when compared to WinRAR. It is a great learning choice for the beginner.
It also allows you to choose the folder path manually and also to set it automatically. So that you can choose where to save the compressed or decompressed files, it allows you to select multiple files.
It supports most of the commonly used archive formats.
Click to download Extract Now.
J Zip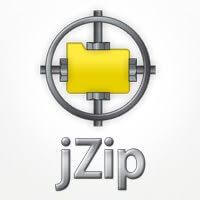 It is very similar to the 7Zip application as it provides high-ratio compression and decompression.
It supports all common archive formats like .zip, .rar, .gzip, .7zip, and so on.
It is perfect for beginners because of its simple and easy UI.
You can create any archive in just a few clicks.
It is totally free for both, Personal and Enterprise usage.
Click to download J Zip.
PeaZip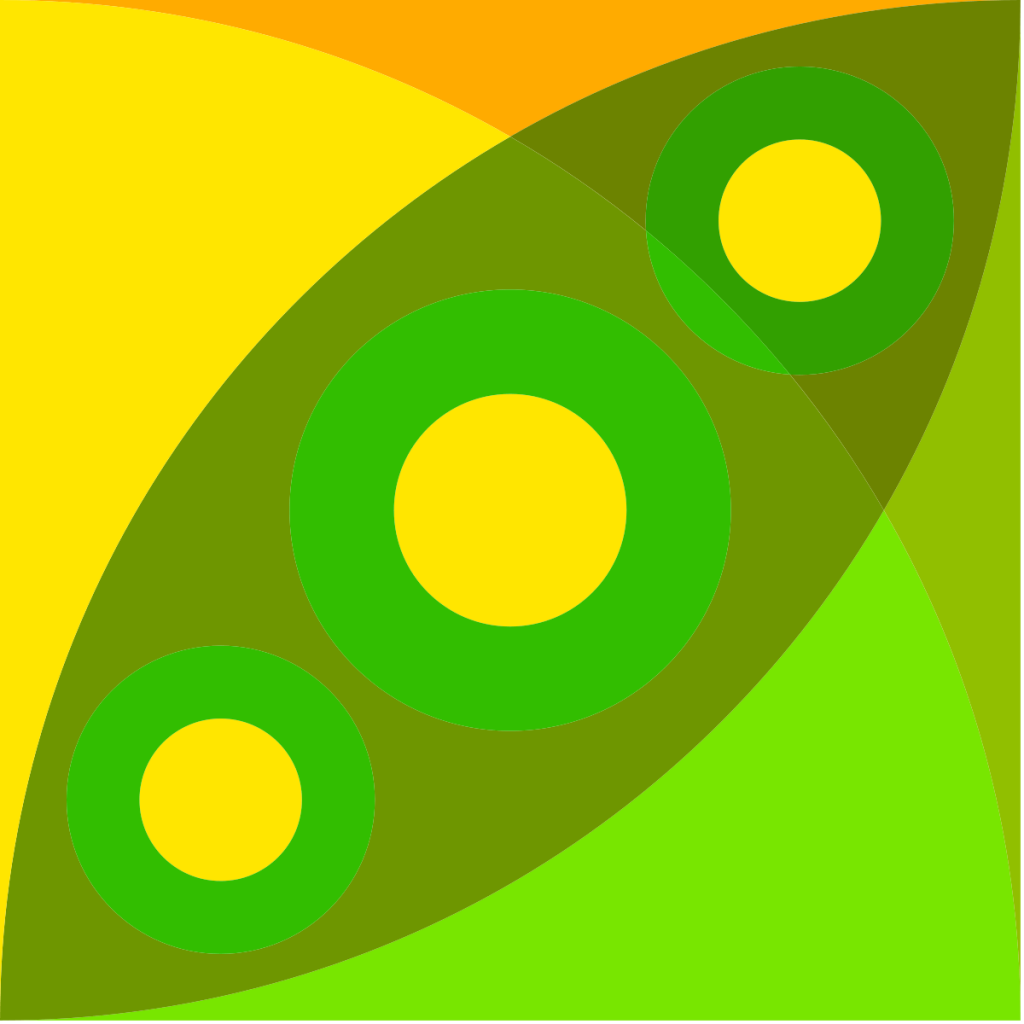 PeaZip is completely free software and comes with excellent features to handle the files and folders.
This program is supported only on Windows and Linux OS.
It has all the basic and useful functions to inflate and deflate files.
It has a limit of 150 files, that can be opened and compressed at once. The supported format includes, .7z, .arc, .bzip2, .xz, .bz2, .zip, .rar, .gz, and so on.
It is lightweight and occupies just 10MB.
It can perform fairly well, even on a very outdated spec PC.
Click to download PeaZip.
Hamster Zip Archiver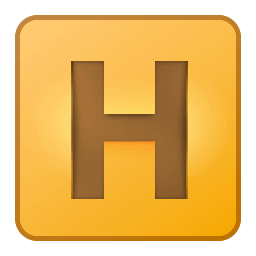 It supports file formats like .7z, .rar, .zip, .tar and .xz
Like other programs, it is also a free tool, and it is the best alternative for WinRAR in Windows devices.
Unlike other archiving tools, Hamster Zip Archiver gives on-screen instructions and tips that make first-time usage a breeze. It also makes the learning curve flatten soon.
It also improves the experience of compression and decompression of files. It has a lot of verbose displayed while the software is busy performing operations in the back end.
It also offers an option to integrate with cloud storage to access files on the internet.
Click to download Hamster Zip Archiver.
Bandi Zip – Secure WinRAR Alternative for Multi-Tasking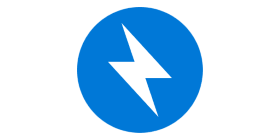 Bandizip is an excellent alternative for WinRAR.
It has Adware that restricts ads.
A Malware scanner that scans the files inside the archive before storing them on your disk.
It performs faster, as it comes with a multi-threading and multi-tasking compressor that allows you to compress multiple files much faster.
The UI is designed so that it would be easy for beginners to use.
It supports file formats like .rar, .zip, .7z and .zipx.
It supports multiple languages like Japanese, Russian, Mandarin, and so on.
Click to download Bandi Zip.
Zip Extractor – For Cloud-Based solution

It supports file formats like .zip, .rar, and .7z on PC and Google Drive as well.
It is merely a Google Chrome extension that will extract files from your PC to Google Drive, or sometimes intra-Google Drive transfers are possible too.
There is no need to download the application as it is just an extension for Google Chrome, and the scripts are installed inside the extension folder of the Google Chrome installation directory.
The UI is very simple and intuitive.
Can create archives in multiple formats easily.
Click to download Zip Extractor.
Ashampoo Zip Free

The main advantage of 'Ashampoo Zip Free' is its ability to parse various file formats. It allows you to access 30 different file formats including .arc, .nsis, .wim, .iso, .cab, .tar.
It is a fast and reliable substitute.
It does not cost anything, as it is free for personal and enterprise usage.
Allows you to create Self Extracting Archives (SFX) too if you want to sell your own software bundle.
It supports Cloud Storage, Google Drive, OneDrive, and DropBox too.
You can preview the archive files before extracting is another unique feature.
Click to download Ashampoo Zip Free.
Zipware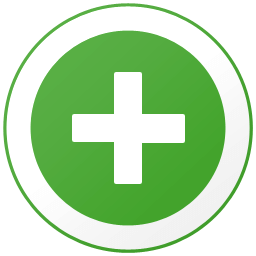 Zipware is the next one on the list of best alternatives for WinRAR because of its efficiency and easy-to-use interface.
The UI of Zipware is beautiful, as it has colorful buttons that allow you to have visual memory to perform multiple tasks easily.
It is freeware and also has a built-in malware scanner. On the Windows Explorer context menu, it provides an option to use from 50 different antivirus software.
It works on the system that has Windows XP Service Pack 2 and higher.
It supports major archive file format, and it also supports formats like .rar and .rar5
The Windows exe file to install is very lightweight, and it is hardly 3MB in size.
Click to download Zip Ware.
Zip RAR file Extractor (IOS)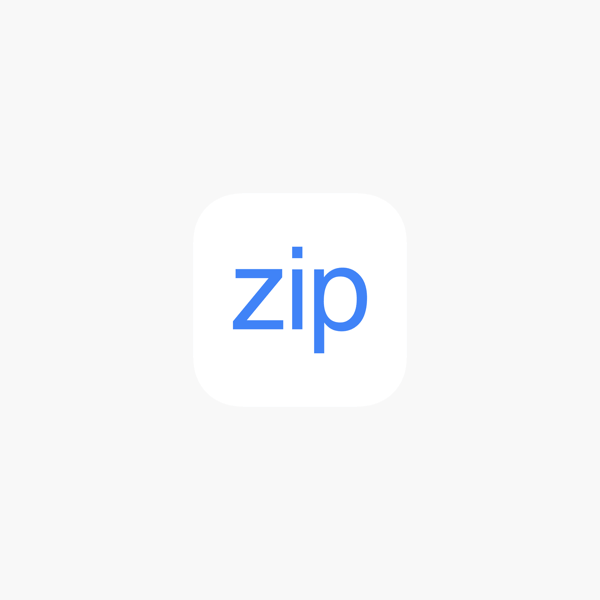 This is mainly for iOS devices. This is a lightweight yet powerful app to extract .rar and .zip files on an iOS device.
Merely a mobile application, very clean and powerful tool.
It supports a media player, photo viewer, PDF viewer, and document viewer.
It can also act as a File Manager and lets you Password protect folders, archives, and media libraries.
Click to download Zip RAR file Extractor.
Wrapping Up
I guess you all would now be able to choose an alternative app for the WinRAR. As stated earlier, WinRAR still rules the market and also our memories due to the image it had created. Even though some of the archiving software comes with malware scanning, antivirus, and value additions like File Manager, Security, and more, none of the newer apps could match the simplicity and functionality of the WinRAR.
Was this article helpful?