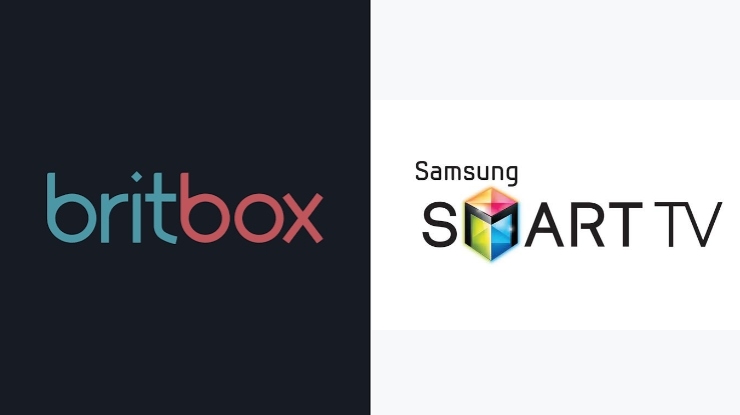 Britbox is the perfect choice for those who love watching British movies and TV shows. It has the majority of British content from different genres. The Britbox app is compatible with all Samsung Smart TVs released in 2016 or later. You can also AirPlay it on your Samsung TV from the iPhone or iPad. If you have an older Samsung TV, you can install the Britbox app natively by connecting a streaming device.
Britbox is a premium streaming service, and you need to sign up for either monthly ($7.99) or annual ($79.99) to stream the content.
How to Install and Watch Britbox on Samsung TV
[1] Initially, connect your Samsung Smart TV to a WiFi network.
[2] Press the Smart Hub button on your remote control.
[3] Open the Apps section and click the Search icon.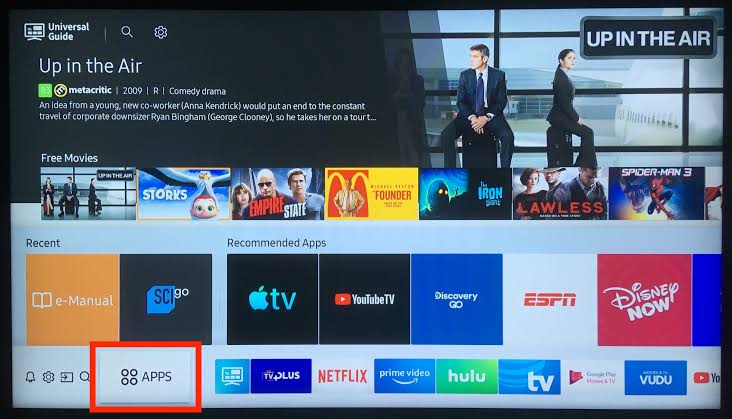 [4] In the Search bar, type BritBox using the on-screen keyboard.
[5] From the search result, select the app and click Install to download the app.
[6] Once installed, click Open to launch the app.
[7] In the home screen, click the Sign In button, and you will get a 6-digit activation code on your screen.
[8] Visit the activation link (http://www.britbox.com/connect/samsung) on your web browser.
[9] Enter the code in the respective box and click Confirm.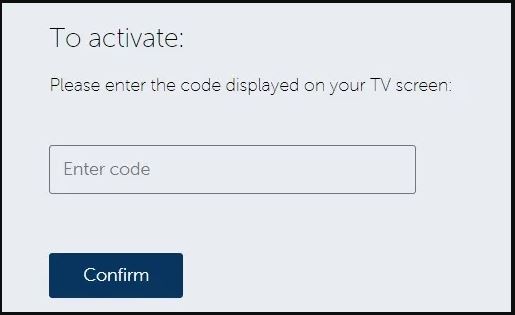 [10] Once activated, enjoy streaming all your favorite content on the bigger TV screen.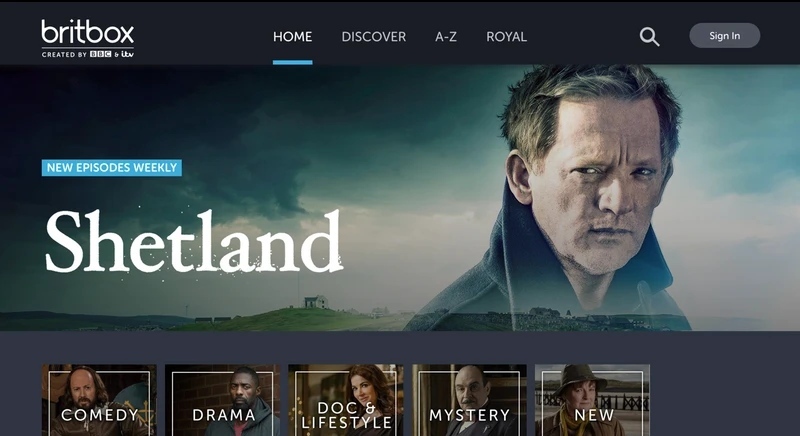 How to AirPlay Britbox on Samsung TV
Alternatively, you can enable AirPlay on your Samsung Smart TV and mirror the Britbox content on your Samsung TV from iPhone/iPad.
[1] Connect your iPhone and Samsung Smart TV to the same WiFi network.
[2] On your iPhone, install the Britbox app from the App Store.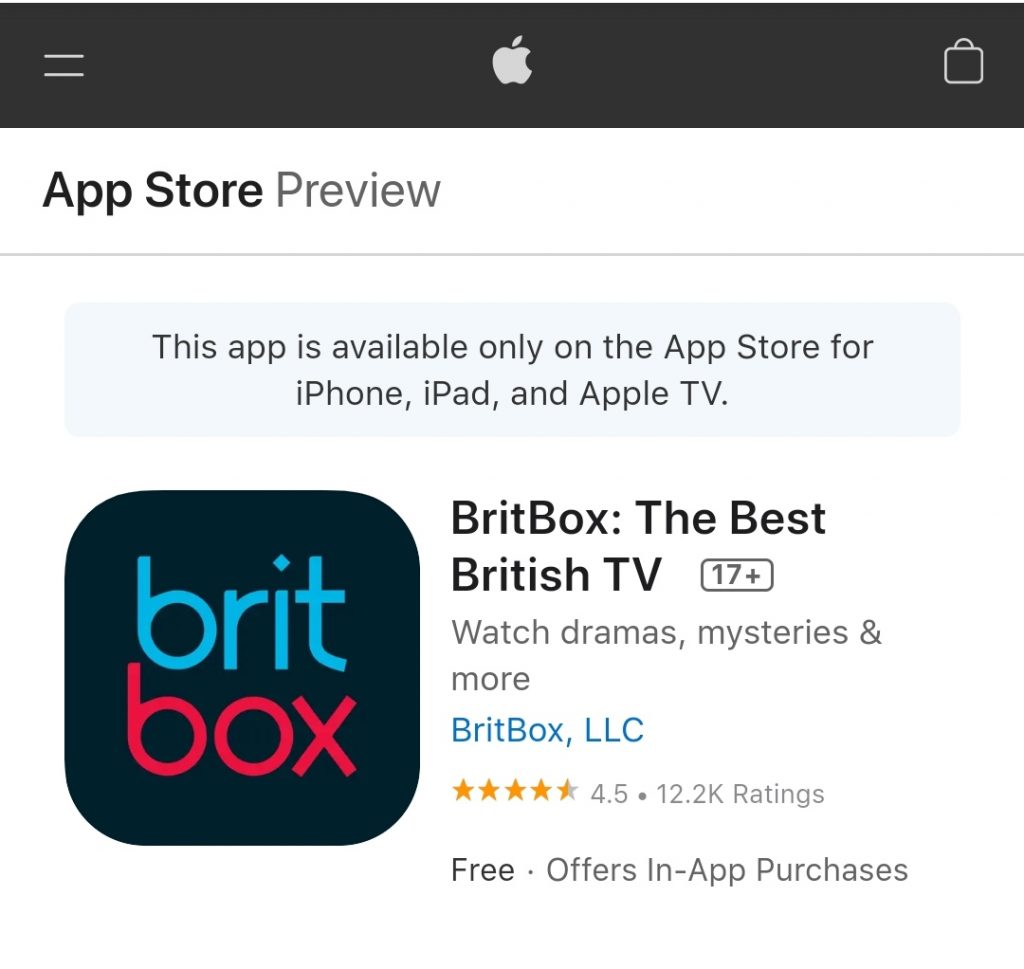 [3] Once installed, launch the app and play any content on your device.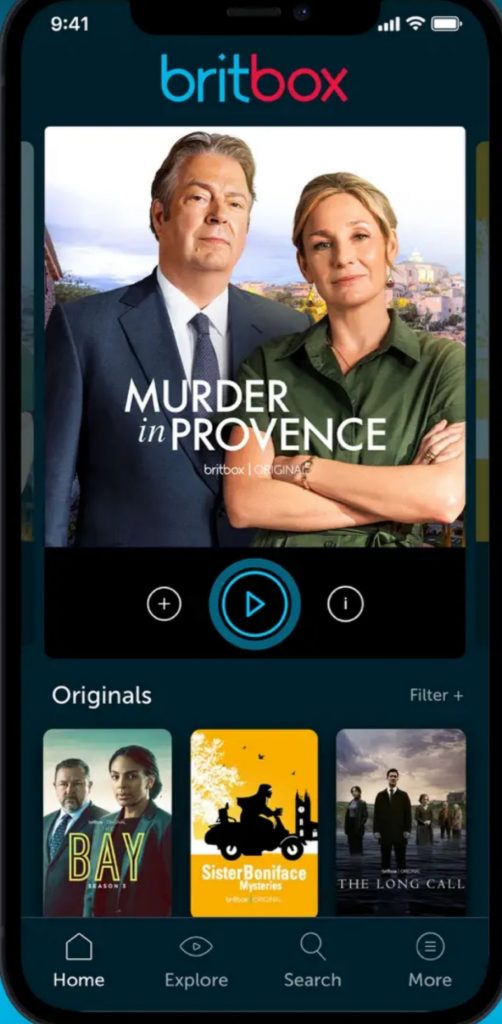 [4] Next, click the AirPlay icon from the media screen and choose your Samsung TV name.
[5] Now, the video will mirror and play on your Samsung TV.
How to Stream Britbox on Samsung Smart TV via Streaming Devices
If you can't find the Britbox app on your Samsung TV, connect an external streaming device like Apple TV, Roku, and Firestick to the TV's HDMI port to get Britbox on Smart TV.
[1] First, connect the desired streaming device to the HDMI port of your TV.
[2] Connect your Samsung Smart TV to a stable WiFi network.
[3] Now, install the Britbox app from their respective app store. If you're a new user, follow our installation guide to get the app.
Frequently Asked Questions
Is BritBox free with Amazon Prime?
No. BritBox isn't free with the Amazon Prime Video subscription. You must buy the Britbox as an add-on channel by paying $7.99/month.
Was this article helpful?