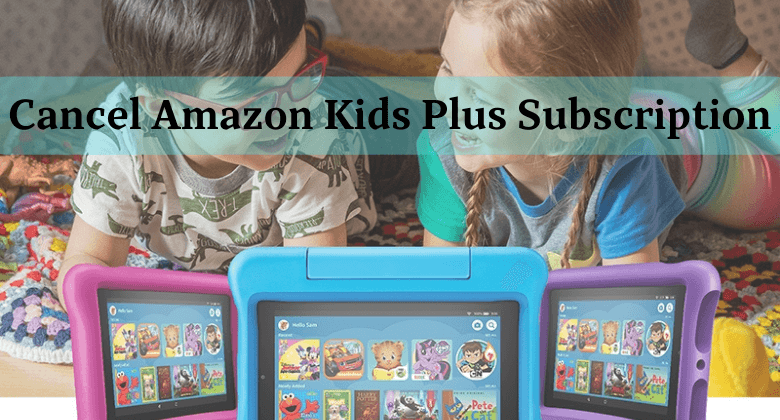 Key Highlights
Using Dashboard: Go to the Dashboard → click on Menu → Select Manage Amazon Kids Plus Subscription → select Cancel Amazon Kids+.
Using Amazon App: Open Amazon App → click on the Profile icon → select Memberships&Subscriptions → select Amazon Kids+ → select the Cancel Subscription option → enter the reason → click on Continue to Cancel → select it again → select Cancel My Subscription on (date).
Amazon Kids is a paid subscription service that provides thousands of videos, movies, and games for Children aged 3 to 12 years. Upon signing up, you will receive a free trial for 1 month. Once the free trial ends, you have to pay $2.99/per month for a single child or $83 per year for a family. If you don't want to continue with Amazon Kids Plus, you must cancel the subscription manually. Otherwise, Amazon will keep on debiting money from your account.
How to Cancel Amazon Kids Plus Subscription
You can cancel the Amazon Kids+ subscription in two ways. You can cancel it directly from the Parent Dashboard or log into your account on the Amazon app to cancel it.
Method 1 – Using Parent Dashboard
The Parent Dashboard gives you full access to the kid's account, and you can also see what your kid is doing on Amazon.
1. Visit Amazon Parent Dashboard and sign in with the necessary credentials.
2. Now, click on the Menu option.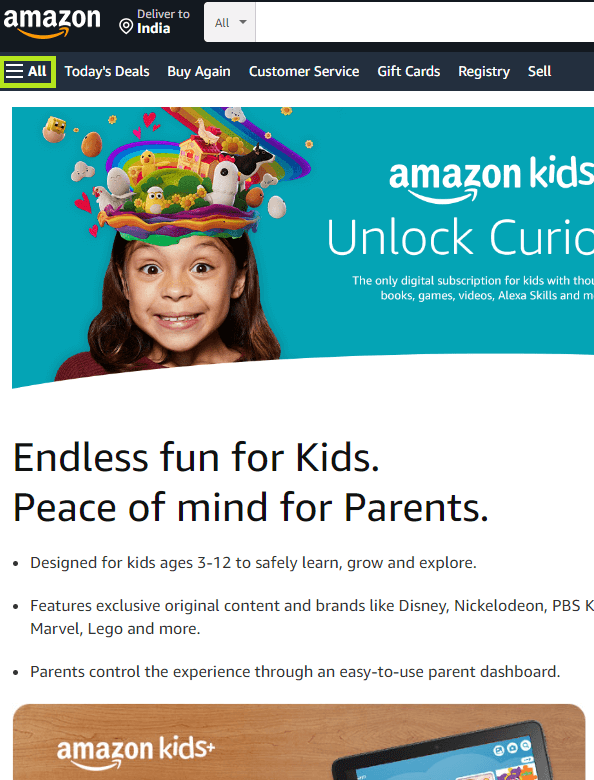 3. Select Manage Amazon Kids Plus Subscription.
4. Select Cancel Amazon Kids+.
5. When prompted, enter the reason and confirm the process.
Method 2 – Using Amazon App
1. Open Amazon app on your device or log in to the Amazon Website.
2. Click on the Profile icon.
3. Now, scroll down and select Memberships & Subscriptions.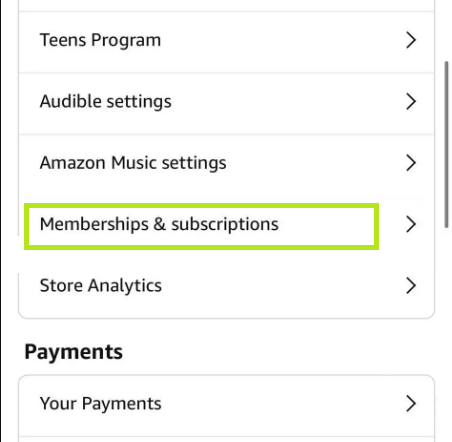 4. Scroll down and select Amazon Kids+.
5. After that, select Cancel Subscription.
6. Next, you must enter the reason for canceling this subscription.
7. Then, click on Continue to Cancel.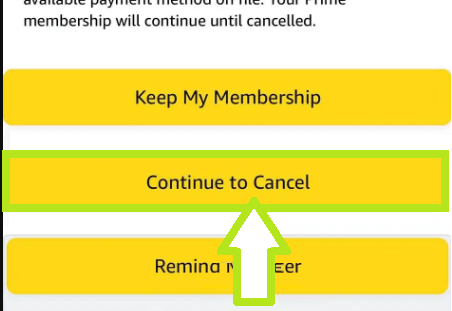 8. Select Continue to Cancel again.
9. On this page, you can see all the promotions and deals provided by Amazon.
Note: If you have changed your mind, select Keep My Subscription to hold back the process.
10. Scroll down and select Cancel My Subscription on (date).
11. Once done, you will receive a notification on your smartphone containing a Subscription Updated message.
Can I Still Access the Amazon Kids Account After Cancelling the Subscription?
Absolutely. If you have canceled the Amazon Kids+ Subscription earlier, you can still use it till the end of the billing period. You can access all the features as usual, and there are no restrictions. Once the billing period gets over, your access to Amazon Kids+ will be denied instantly. You have to subscribe again if you want to access it.
Can I Get a Refund After Canceling the Amazon Kids Plus?
There are some possibilities of getting a refund from Amazon Kids Plus. If Amazon terminates your access to Amazon Kids Plus without notice, you will be refunded half of the amount. On the other hand, if you violate any rules or laws framed by Amazon, you will not be refunded. When you are eligible for the refund policy, Amazon will refund the remaining amount within 3-5 business days.
Tip! You can easily switch between the accounts on the Amazon app & website at any time.
Alternatives to Amazon Kids Plus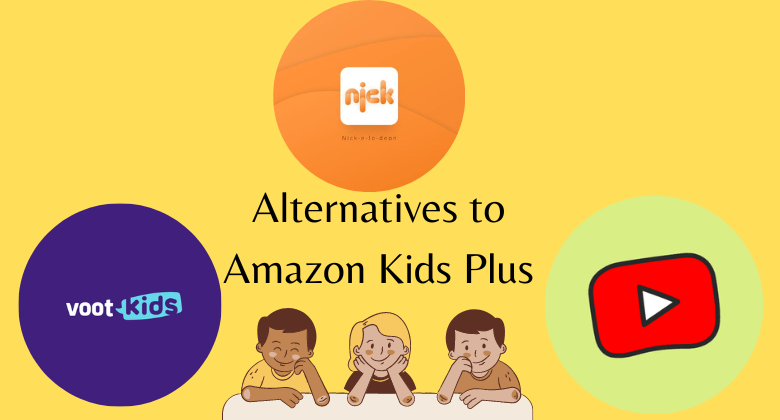 After canceling the Amazon Kids Plus subscription, you can use the following alternatives to show fun videos to your Kids.
YouTube Kids
YouTube Kids is one of the best alternatives for Amazon Kids Plus. It is safer and simpler for children to explore online videos and learn new content. You can create up to 8 profiles with viewing preferences, video combinations, etc.
Voot Kids
Voot Kids produces content with a combination of fun and learning. This app has best-selling e-books, audio stories, games, and more that keep your kids occupied. You can create up to 4 profiles according to your preferences.
Nick
Nick app produces videos and stories that are pretty much similar to the Amazon Kids Plus app. Your kids will get the same experience, adventure, learning, fun, and so on. You can also log in to this app with your TV providers.
Was this article helpful?