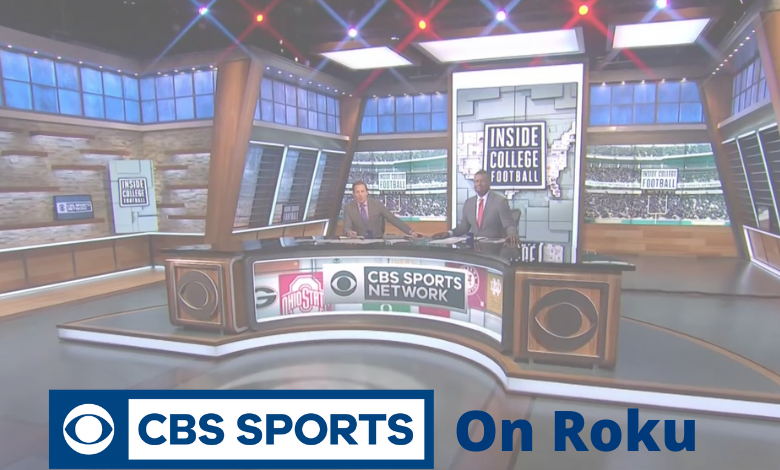 CBS Sports is one of the most popular sports apps that features various live sporting events along with recaps, highlights, and news. You can find videos related to all the popular sports. CBS Sports is available on the Roku Channel Store for free. Any user with an active pay-tv subscription can stream the contents for free by just signing in. It also features various on-demand sports content to stream. Let us see how to install and activate CBS Sports on Roku along with few alternative streaming services.
How to Watch CBS Sports on Roku
As said earlier, you need to activate CBS Sports with your TV-provider subscription to stream the contents. Here are the few services that support CBS Sports: Xfinity, U-verse, Spectrum, Dish, Verizon, Cox, DIRECTV, Optimum, Xtream, and many more. Visit this support page for the complete list.
Step 1: If you're first time user of Roku, connect it to the HDMI port of your TV and then go through the setup process.
Step 2: Press the home button on your Roku remote and then go to the Search menu.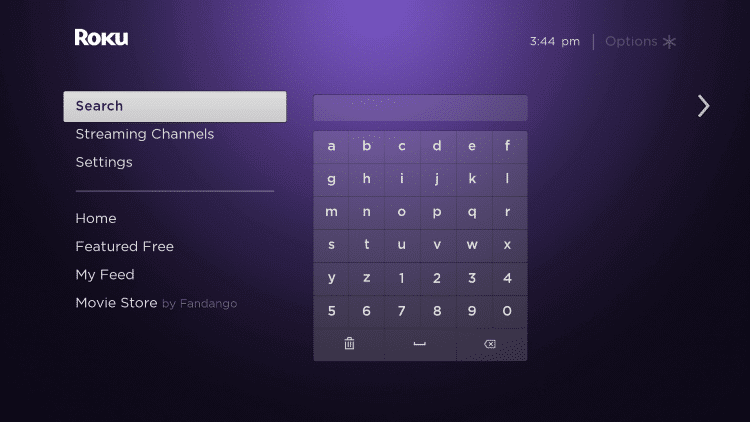 Step 3: With the help of on-screen keyboard, type CBS Sports.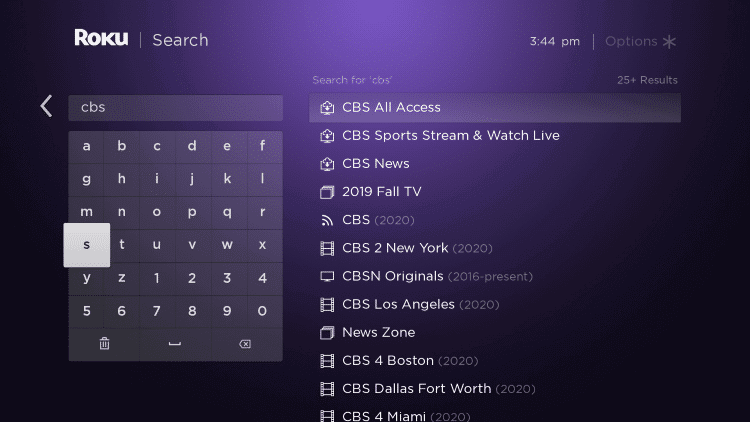 Step 4: Select the app from the suggestion results.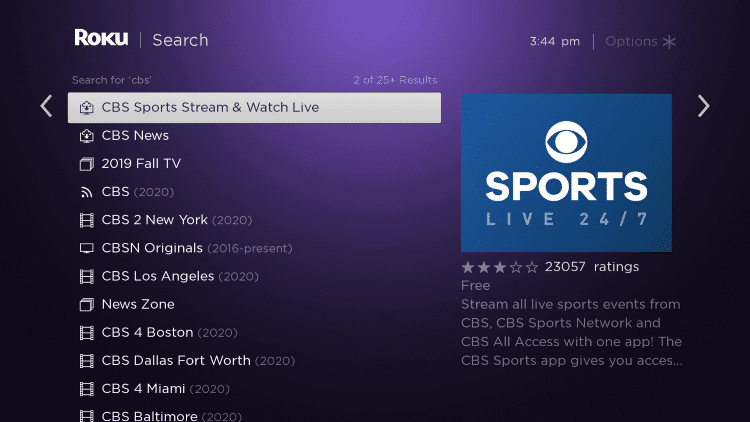 Step 5: Click on the Add Channel button on the app information screen. CBS Sports channel will install on your Roku device.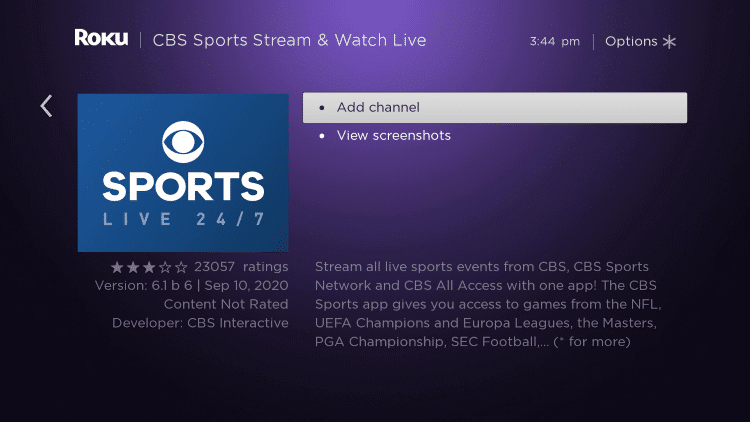 Step 6: Get back to the home screen and then launch the CBS Sports channel.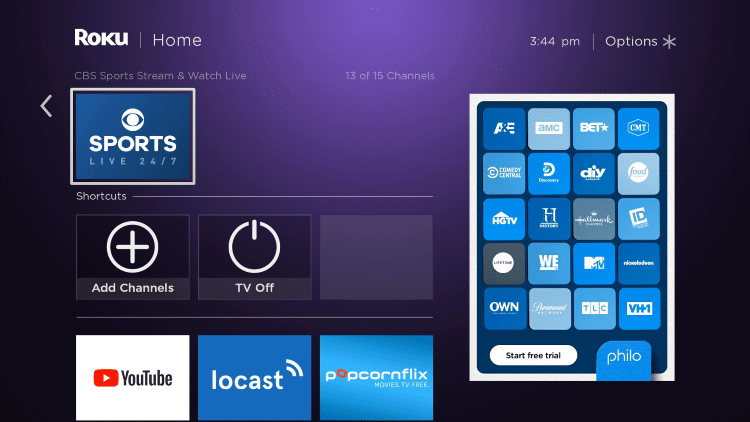 Step 7: Wait for the channel to load its contents.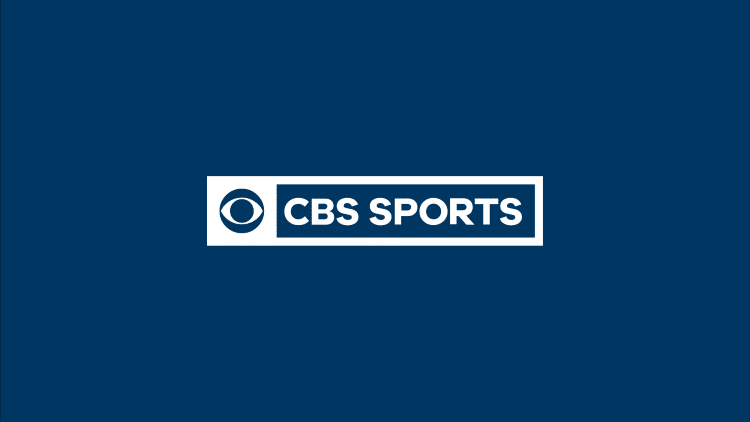 Step 8: Hit the sign-in menu and activation code will appear on the screen.
Step 9: Open a web browser on your phone or computer and go to cbssports.com/roku.
Step 10: Enter the code in the provided text box and then login with your TV-provider username and password.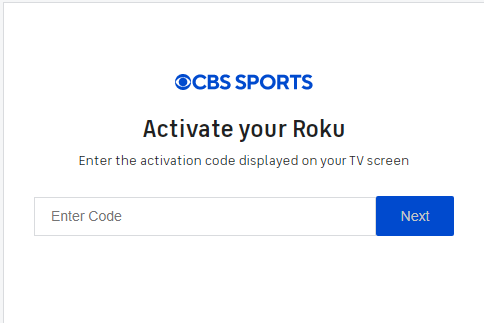 Upon successful activation, the CBS Sports app on Roku will refresh automatically to display the sports contents.
How to Watch CBS Sports on Roku Without Cable
You can also watch CBS Sports without a cable or satellite TV service provider. For this method, you need to subscribe to any one of the below-mentioned streaming services. The only disadvantage with this method is that you can use these services only to watch live events.
All these services are available as a standalone app on Roku Channel Store. These services also let you watch live channels related to other categories. These are the various ways to stream CBS Sports on your Roku-connected TV. If you have any queries, do let us know in the comment section below.
You can also share your queries with us by following our Facebook and Twitter profiles.