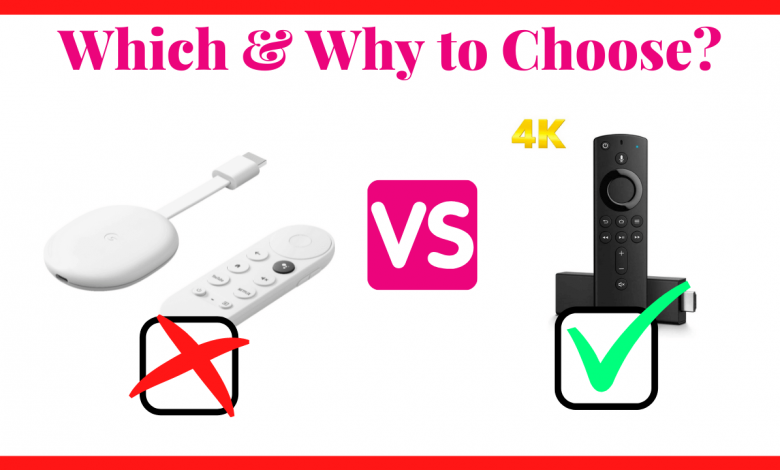 Chromecast with Google TV vs Fire TV Stick 4K is the most confusing topic among people who are looking to buy media streaming devices. Both devices are available in the market at similar prices, and you may get confused about which one to buy. Let us compare all the main aspects that a media streaming device should have. At the end of the article, you can decide which one is best and which has more advantages than the other.
Chromecast with Google TV vs Fire TV Stick 4K
To perform this comparison, we split it into three parts that might be easier for you to find which device suits your need.
Price & features
Design & performance
OS & apps
Price & Features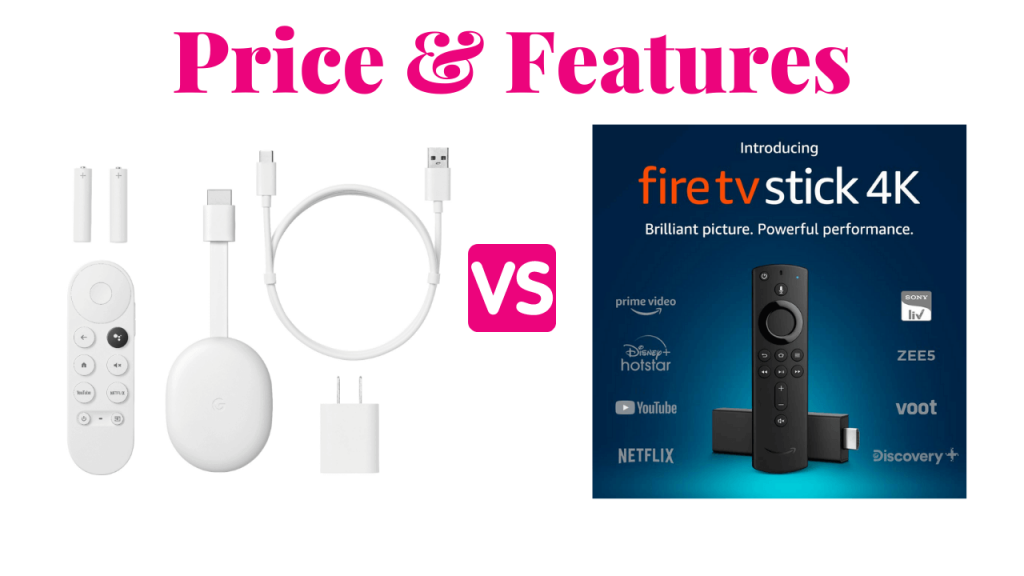 Chromecast with Google TV costs about £60/$50. It comes with Dolby Vision and HDR10+ with 4K 60fps video quality. In terms of audio, it supports Dolby Atmos. But the downside is that you can only manually adjust the frame rate, which is quite annoying for many users. Nevertheless, the picture quality and color reproduction are good, and sounds outputs are crisp & clear in Chromecast.
Fire TV Stick 4K is different from an ordinary Firestick device, and it is the top-end model in the Firestick device line-up. It costs about £40/$50 which you can get a discount during the sale days on Amazon for about £30/$40 that is half the price of Chromecast with Google TV. It also has all the same specs like HDR10+, Dolby Vision, and Dolby Atmos. The picture quality is similar, and the sounds are not crisp, but the instrument and voices are too realistic.
Design & Performance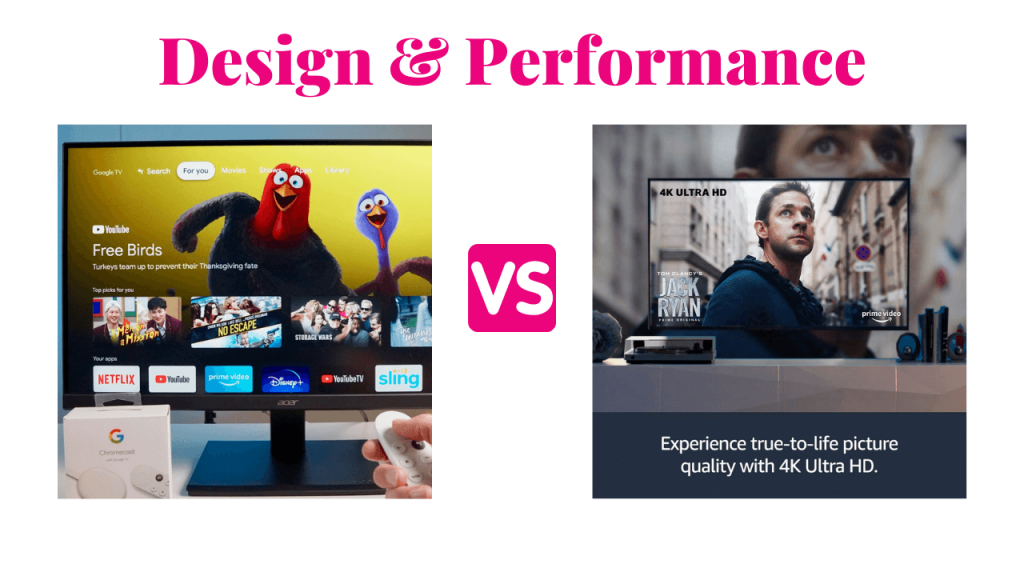 Both the devices are plug-and-play type devices and are unique in design, OS, and performance.
Chromecast with Google TV is oval and is available in three different colors: Sky, Sunrise, and Pink. The remote is tiny, handy, and can be easily carriable in a pocket. Google optimizes Chromecasts performance, and you will not experience any hanging or lagging issues with Google TV. However, if you mirror your smartphone, your might notice some lag on a performance basis.
Fire TV Stick 4K runs on FireOS and packs 4GB of RAM, which is suitable for TV-based media streaming devices and can run smoothly on all TVs. It is available in only one color and rectangle in shape. Thus, carrying the device is easy compared to the Chromecast. The performance is similar to Chromecast with Google TV, and there are no ups and downs as both the devices perform well.
OS & Apps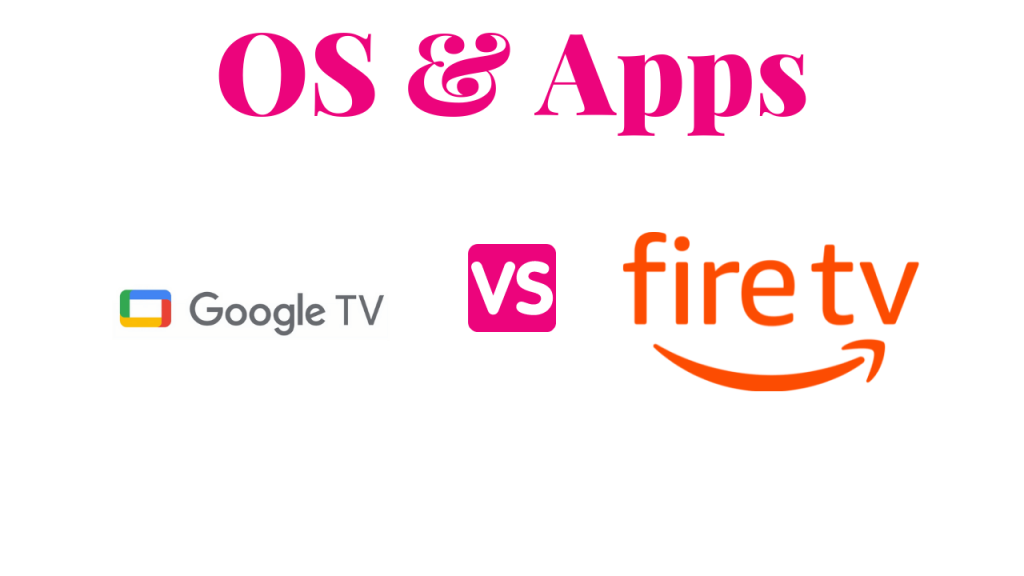 Chromecast with Google TV runs on its own operating system, and you can install apps from the Google TV store. Most popular apps like Netflix, Prime Video, Sling TV, and more are available by default. You can also screen mirror your smartphones and cast it on your TV to run all the unsupported apps. But your smartphones will get heated if you use mirroring for more than 2 hours.
Fire TV Stick 4K runs on Firestick OS based on Android. Its been in the market for a long time, and almost all the entertainment apps are available in the Amazon app store itself. It can also run Android apps with it, which is a fair advantage. Even you can install Android games and give them a try on your TV. But, you might notice an increase in boot time and a slight decrease in performance if you install such apps.
Final Verdict
If you're looking for a device for minimal usage and mainly watching favorite streaming apps, you can go for Chromecast with Google TV. Otherwise, Fire TV Stick 4K will be the best choice in terms of design, performance, and pricing and has tons of advantages over Chromecast with Google TV.
Follow our Facebook and Twitter profiles to get instant updates about our articles.
Was this article helpful?