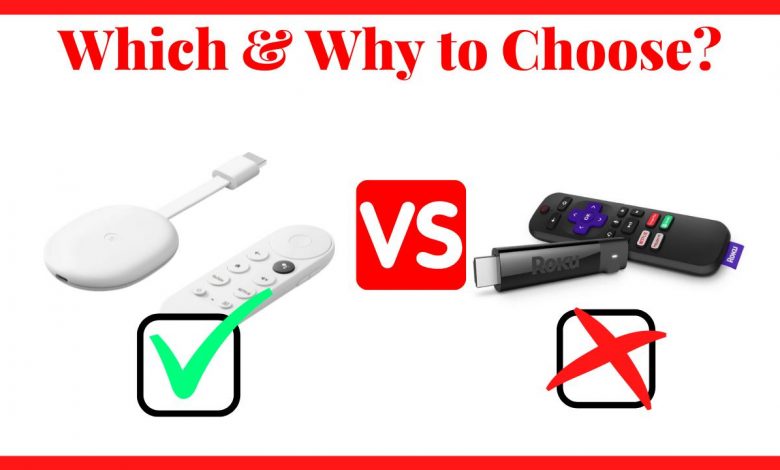 Roku, Firestick, and Chromecast with Google TV are the top-selling media streaming devices available in the market that easily converts your regular TV into a smart TV within seconds. The buyers get confused about which device to choose as both the devices costs at a similar price and are so popular. So you can check out the detailed comparison like price, features, design, performance, etc., of Chromecast with Google TV vs Roku and decide which device to buy as per your daily needs.
Chromecast with Google TV vs Roku
To make this comparison easier, we split this into three parts.
Price & Features
Design & Performance
OS & Apps
Price & Features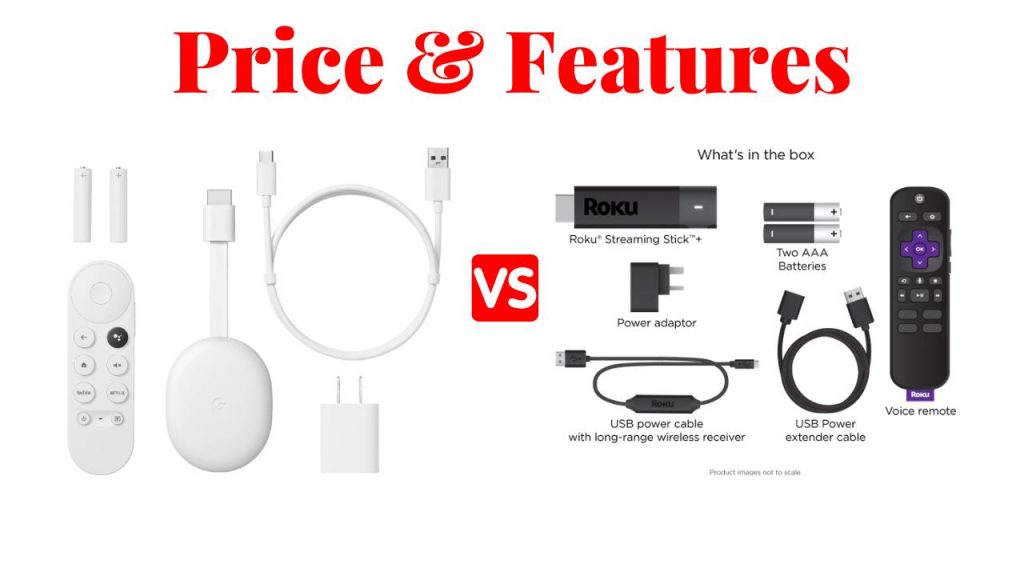 Chromecast with Google TV is available for $49.99 in the US. It supports Dolby Vision for videos and Dolby Atmos for audio that guarantees you a theatre experience on all TVs. As we tested, the frame can only be adjusted manually, which is a minor drawback but delivers a smoother viewing experience. The audio quality is also good, and the output is excellent with crisp sounds.
Roku Streaming Stick Plus also costs $49.99. It has an HDR vision for video streaming and lacks Dolby Atmos support. But if you use Atmos speaker with Roku, you will get advanced sound quality. The quality of video streaming is good, and only a few apps in Roku support 4K. It works longer distances while comparing to Chromecast with Google TV and consumes very low network data for streaming.
Design & Performance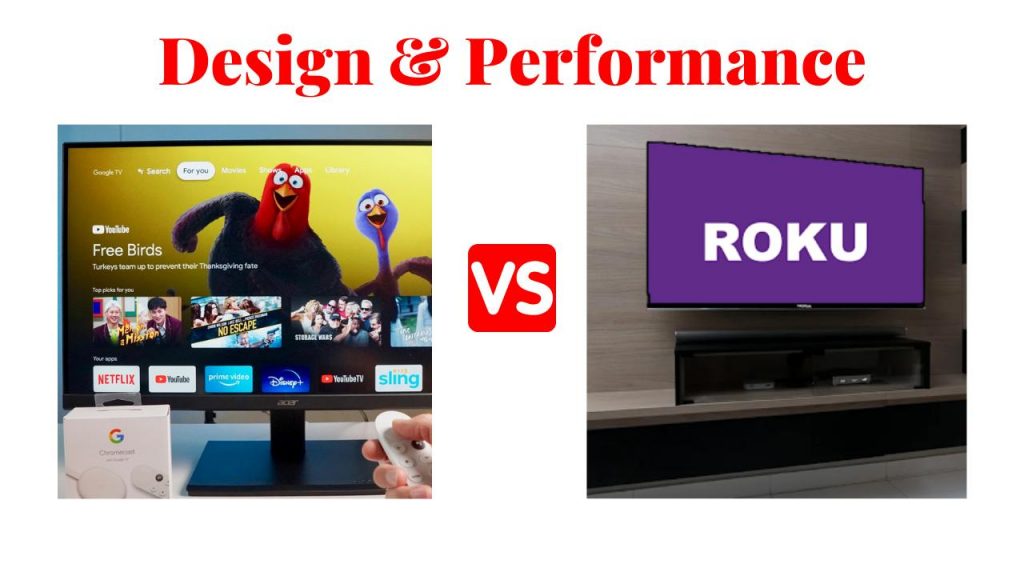 Chromecast with Google TV is available in three different colors: Sunrise, Sky, and Pink. The device is oval in shape, and you can carry it in your pocket due to its small size. As Google itself develops both hardware and software, you might not notice even a single lag in the User Interface. You also get a screen mirroring feature that can cast your smartphone screen on your TV by connecting both devices to the same Wi-Fi network.
On the other hand, Roku is available only in Black color. It is rectangular in color, easy to carry, and the size is just 10cm in length and 2cm in width that is even smaller than your smartphone. It runs on a dedicated Roku operating system, and you can install the apps within a minute. You will also get tons of free live TV channels along with this device.
OS & Apps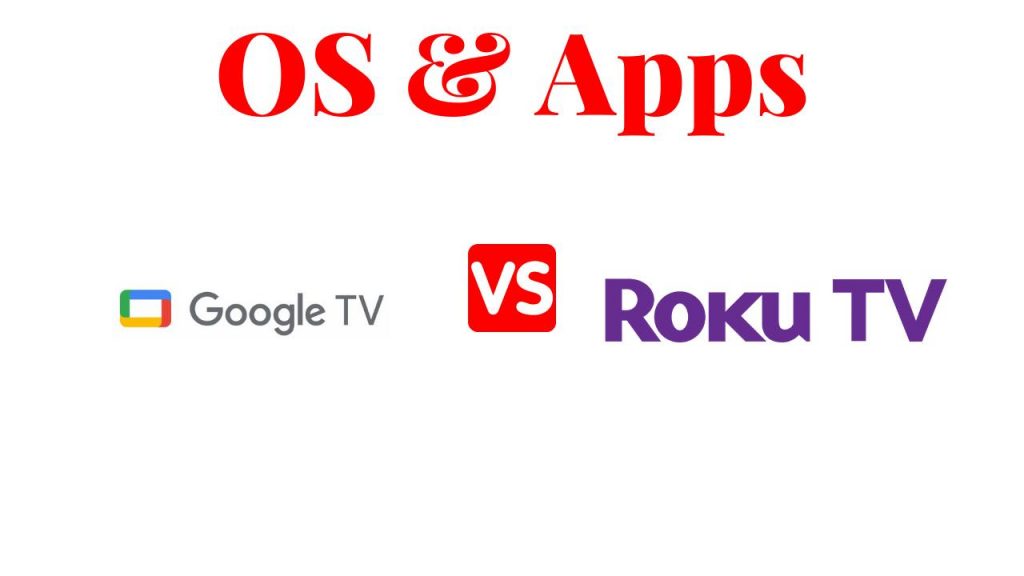 Chromecast with Google TV runs on Android-based TV OS. You will get most of your smartphone's entertainment and streaming apps on your TV, and it is also easy to install with just a single click. The excellent feature is that if you don't find any of the apps, you can install them on your Android and use the cast feature to watch them on your streaming without any streaming quality.
On the other hand, Roku runs on a unique OS that is available in different versions for different Roku devices. The OS is super smooth comparing with all the TV OS that is available in the market. But it is not a matter as many of the apps are not available on the Roku as the developers should create an app based on Roku OS, which most of the developers are skipping at the moment. But you will get all the famous streaming and anime channels, but it is a significant drawback.
Verdict
Both the devices have excellent video and audio quality, even used with ordinary TVs. If you're a streaming user, you must choose Chromecast with Google TV, which is worth the amount you purchase as it gets regular updates, and mainly, the latest apps will be launched. Roku is good in size and design but lacks most of the channels and apps compared to Google TV and also doesn't have sideloading feature.
Follow our Facebook and Twitter pages to read more comparison articles instantly.
Was this article helpful?