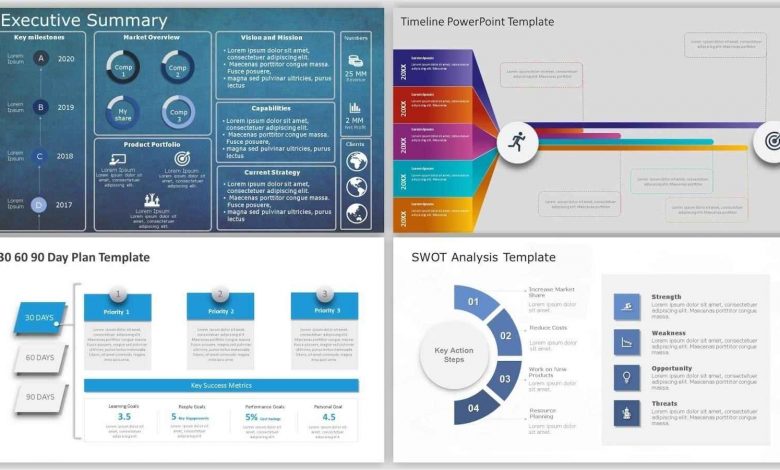 The ability to make powerful & professional PowerPoint presentations is a highly valued skill in business. However, not everyone has the time to make presentations that are visually engaging, information-rich, and effective. Especially those that need to create presentations regularly or find themselves chasing deadlines frequently.
People who are aware of online PowerPoint templates will find enormous time savings in using these templates. They are also able to tremendously improve the look and feel of their presentations – especially since the in-built themes of MS-PowerPoint are limited and have been overused in almost every setting.
What is SlideUpLift?
SlideUpLift is one of the leading providers of online presentation templates that are built using the principles of vision science and storytelling, with over 30,000 presentation templates and related graphics in their collection to choose from.
SlideUpLift believes that everyone should have access to the ability to create high-quality and premium presentations. The company combines expertise related to business communications and graphic design skills to create winning templates. The templates are easily accessible via direct download into MS-PowerPoint or Google Slides and edited to fit one's exact purpose.
SlideUpLift's core mission is to save business professionals both time and energy that they would have otherwise spent in making world-class presentations. To achieve this, the company does the hard work behind the scenes of researching the standards and requirements of a particular industry for a specific topic (for instance, project management, risk management, change management, etc.) and places it within a presentation template. Users then just have to focus on adding and editing content without worrying about the design aspects and visual impact of the slides.
Each template follows the 3-second rule i.e. presented in a manner that makes the information on a slide understandable in 3 seconds. It uses clear and focused text and graphic elements to ensure each presentation makes an impact wherever it's used.
Features of SlideUpLift
Fresh and Creative PowerPoint Themes and Templates
We have all felt a sense of boredom seeing overused default themes of PowerPoint. These themes have been used to death in almost all contexts despite being limited in the use cases they support.
By contrast, SlideUpLift's collection of over 30,000 presentation themes, decks, diagrams, and infographics addresses a very wide variety of use cases. Users scroll through a curated collection of interesting and fully customizable templates and almost enjoy the presentation-making process that had always seemed painfully difficult. Some of the most popular use cases in their collection are – Project Management Templates, Executive Summaries, Change Management Strategy Templates, Pitch Decks, and ready to use PowerPoint presentations.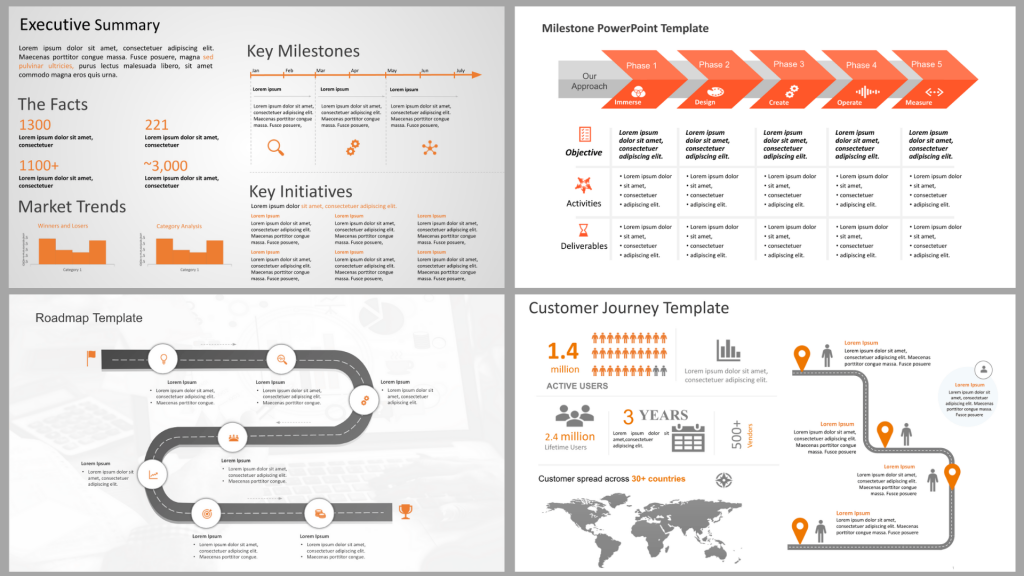 SlideUpLift's templates can be customized to fit a company's standards (such as colors, fonts, shapes, etc) while retaining the variety this offers.
All SlideUpLift presentation templates are compatible with Google Slides and MS-PowerPoint, making them accessible for every device and individual.
Presenters rule the roost: Slides in Motion
SlideUpLift believes that users should retain supreme control of what information gets presented on the slide at all points in time. Here is where animated presentation templates and themes come into play. Users can decide what information becomes visible in what order, add special effects, retain the element of surprise and orchestrate the whole show. SlideUpLift's collection of animated presentation themes and templates introduces a twist on how information, data are presented especially when certain aspects of the message need to be amplified.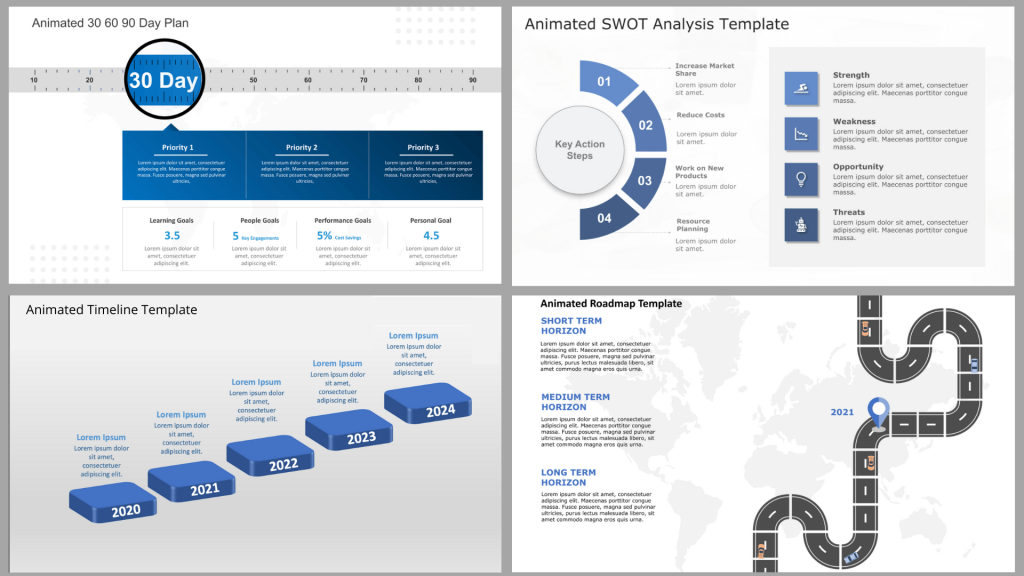 Accessories and Visual Elements
Looking to add an accent to your presentation? The use of icons, Silhouettes, backgrounds, and themes can enhance the look and feel of a presentation by leaps and bounds. SlideUpLift carries a large library of vectors, graphics, diagrams, icons, Silhouettes, cartoons, backgrounds, and images to help you implement visual elements in any presentation.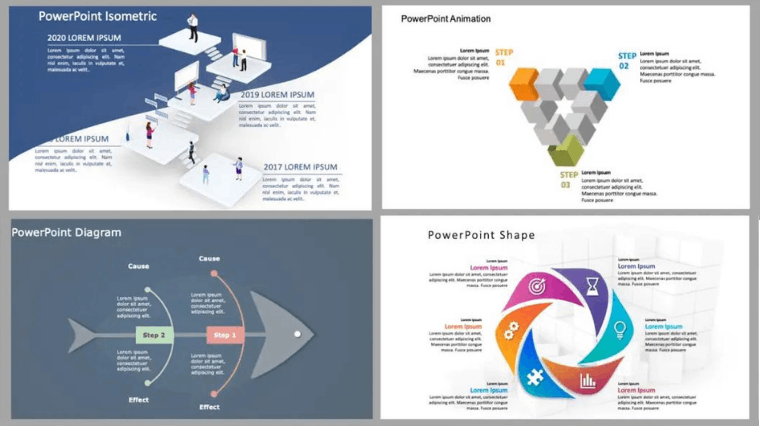 It also helps to have visual elements such as charts, tables, and graphs that can present boring and complex statistics in interesting, colorful, and impactful ways within your presentation. Choose from a wide array of options such as circular diagrams, puzzle diagrams, funnels, flow charts, Venn diagrams, matrices, tables, etc. all created by graphic design experts at SlideUpLift.
Sometimes elements like 3D graphics, such as isometrics, 3D diagrams, models, etc. can be a very powerful way to communicate complex ideas. And SlideUpLift provides well-built and customizable 3D graphics that can be implemented in any presentation to give them an edge and stand out from the crowd.
Convenient and Time-Efficient PowerPoint Add-In
SlideUpLift carries an Add-in feature that takes convenience to a whole new level. Users can access the full library without leaving PowerPoint via a simple search box available within Powerpoint. They can see the search results in a sidebar and insert what they like
That essentially put the power of the SlideUpLift library right at users' fingertips and makes it extremely easy to access the templates while in the context of the presentation they are building
You can download the PowerPoint add-in.
SlideUpLift – Final Thoughts and Review
Making presentations can be quite a complex process. These require knowledge of visual design, business communication skills, and domain knowledge. As such, services such as SlideUpLift make the process so much easier and time-efficient by curating a collection of templates, graphics, and tools that cater to all the business communication needs of a professional.
To engage with SlideUpLift, customers can sign up for subscription models. They have both options for free and paid templates and round-the-clock customer support related to SlideUpLift services. SlideUpLift is definitely one of the best service providers for presentation templates and graphics that are creative, professional, clean, and expertly built, catering to business professionals that need detail-oriented and professional presentations.
Thank you for visiting techowns.com.
Was this article helpful?