Crunchyroll is a streaming service with a vast collection of Anime, manga, Asian drama movies, games, news, and shows. With millions of users worldwide, Crunchyroll stands third among the top anime sites worldwide. Crunchyroll offers a 14-day free trial period for new users. If you are a new user, you must sign up for an account on Crunchyroll and start using the free trial with the premium features. Once the free trial ends, your free account will automatically upgrade to a premium plan. You can cancel your Crunchyroll subscription at any time.
Crunchyroll Premium Plans
Crunchyroll comes with three different premium plans. Depending on the subscription page, features will vary.
| Package Name | Price |
| --- | --- |
| FAN | $7.99/month |
| MEGA FAN | $9.99/month |
| ULTIMATE FAN | $14.99/month |
How to Get Crunchyroll Free Trial
1. Open your web browser and visit the Crunchyroll website.
2. On the website, you can see the TRY FREE Premium option at the top. Click on it.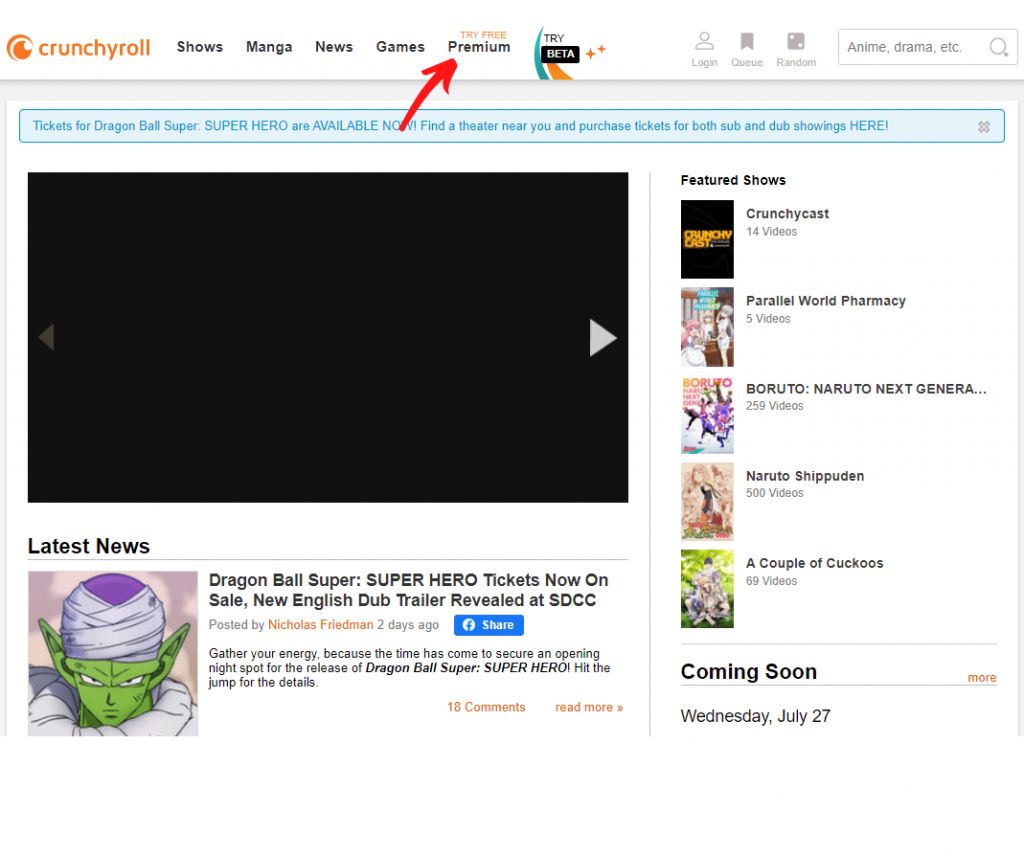 3. It will direct you to the Premium plans page. Choose a plan you wish to subscribe to and click on Start 14-day Free Trial.
4. Enter your Email address and Password. Then, click on Create Account. Finally, select the checkbox if you wish to receive the latest Crunchyroll info, offers, and more.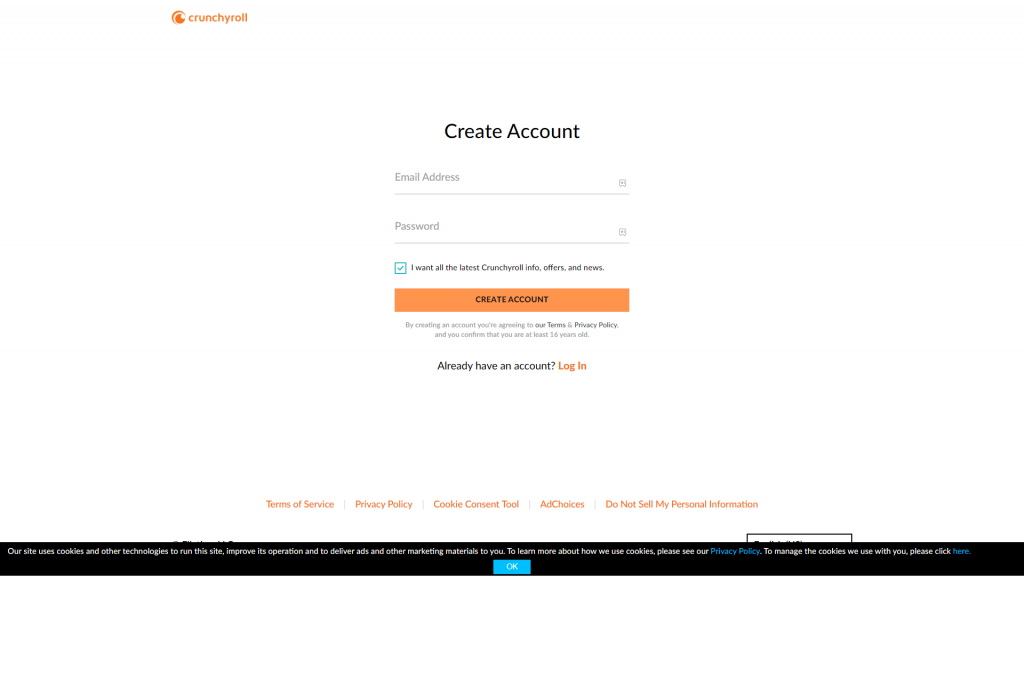 5. In the last step of the free trial. Currently, Crunchyroll supports three different payment methods while signing up for a subscription plan.
Credit Card
Paymentez
PayPal
6. After filling in all the necessary details, click on Start Free Trial. Finally, you have successfully activated your free trial subscription.
How to Cancel Crunchyroll Free Trial
1. Log in to your Crunchyroll account.
2. Click on your Profile and select Settings.
3. Under Settings, click Account Settings → Premium Membership status.
4. You can see the Cancel Membership option in the Membership Status. Click on it.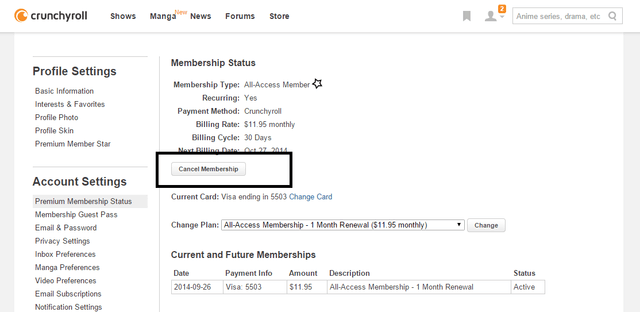 You have canceled your membership on Crunchyroll, and you will receive a confirmation mail regarding your cancellation.
Crunchyroll Free VS Premium
Even though the free version of Crunchyroll is handy for watching anime content, you must unlock the premium version to get several features.
Ad free streaming
In the free version, Crunchyroll offers limited access to the content with ads. Also, you can't download movies or shows under the free account. In the premium version, you can watch all the content, such as anime, manga, and Jdrama, from your library without any advertisements.
Offline Viewing
Crunchyroll supports offline viewing features only with the Mega Fan premium subscription plan, and you can also access the entire library. It allows you to stream Crunchyroll episodes in 720p60 and 1090p60 HD streaming quality. On the free version, you cannot stream the episodes offline.
Same day and Simulcast Streaming
Once the anime and manga episodes are released in Japan, you can watch them after an hour with English subtitles with the premium subscription plans. In addition, you can access digital manga in English.
Watch on Multitudinous Devices
Only one device is allowed to stream the episodes in the Free and Fan plan. On the Mega Fan subscription plan, four devices can stream simultaneously. Meanwhile, Ultimate Fans can stream on up to 6 devices.
Get Offers and Discounts
Only premium users can get the exclusive offers and get a 16% discount on Monthly Plan in the Crunchyroll Store. You can also buy or rent movies.
Frequently Asked Questions
How long is Crunchyroll's free trial?
Crunchyroll provides a free trial to new users for 14 days. Once the trial period is over, you will be billed to the selected premium plan.
Which Crunchyroll subscription is best?
You can choose the Ultimate fan premium plan as it provides all premium features compared with other premium plans.
Was this article helpful?