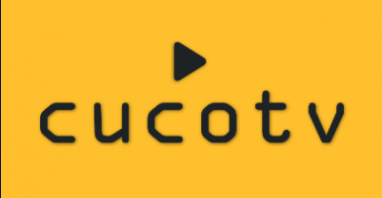 CucoTV has become one of the most loved streaming applications currently. With a lot of streaming options and choices that will make you fall in love with it, CucoTV has a wide range of options available. The application is easy to use and has a great gesture that makes you feel comfortable with what you are watching.
The application is developed by third-party developers. If you are looking to watch up any kind of streaming media that is available at a higher cost on other OTT platforms, CucoTV provides all this for free. This application will ensure that you do not miss any of your streaming opportunities, howsoever.
Let's look at some amazing options and features that CucoTV provides its users.
Features of CucoTV APK
We are aware of numerous features of the application, but today, we will specifically look at just a few of the best ones.
In-built media player – Yes, not all applications have an in-built media player, but CucoTV does have it. Without any hassle, you can watch flawless media on your phone right away.
Regular updates and smooth UI – The application is lightweight and has a great extent of features in them. CucoTV sends regular updates to make the application more efficient.
Watch unlimited movies for free – Most important, the application is free to use. You do not have to pay anything to use the application.
Wow! That was an amazing ride, right? Let's look at some amazing options that the app exclusively provides us.
Let's look at varied steps that will allow us to explore downloading the content right away.
How to download CucoTV APK on your device?
To download CucoTV, you need to use the APK file. The application is not available on the Play Store.
Open your device, and go to your browser.
Go to the official website and download CucoTV APK file.
If you can't find the APK file online, click on the below button to begin our download right away.
Now, let the download manager download the application on your device.
Let your device scan for any virus, and there you go, your application is now ready to use.
The above 5 steps are the only thing that you require to download CucoTV on your device. So, why wait? Let's see how to use CucoTV on your android device.
How to use CucoTV on Android?
It is really easy to use CucoTV on your device. It has a similar User interface that belongs to the majority of OTT platforms such as Netflix, Prime Video, Hotstar, etc… Once the application opens, go to the top search option, and search for your favorite movie. Play the movie and CucoTV will play it within the application. As we mentioned in the features section about the in-built player that CucoTV has.
To download movies or other TV series episodes, search for the media you want to stream. Go to the description section of that media content, and you will find a download button. Click on the download button to begin the download of the media content. After installation, go to the menu and look for the download section. Over there, you will find all the downloaded content on the go.
Frequently Asked Questions
1. Is it safe to download CucoTV on my device?
Yes, it is totally safe to download CucoTV on an Android device. It is just a third-party streaming application that allows users to stream any movie or TV series for free. It is safe and doesn't harm your device in any way.
2. Do I need to root my device to download CucoTV?
No, you do not have to root you're your device to download CucoTV. You can simply download the application using the APK file that we have mentioned above in our guide.
3. Can I download my favorite movie offline using CucoTV?
Yes, you can download your favorite movie offline using CucoTV. Just go to the movie section, select your favorite movie, and click on the download button to download it.
Conclusion
So, what are you waiting for? Experience a unique movie streaming experience now. Proceed with exploring the CucoTV application for more features. Share your experience below in the comment section and if you have any queries, please let us know. We would love to help you.