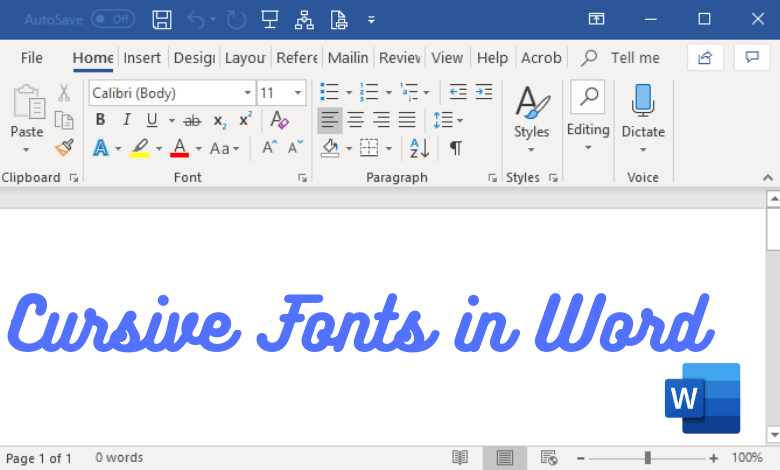 Using different fonts in words can bring a different look to your documents. Cursive fonts always make interesting changes in your text, like when you are quoting something or definitions. Simply using such fonts brings a style to your document. There are default cursive fonts available, but if you can't get enough of them, you can always download fonts and install them. Do follow along to learn more about Cursive fonts in Microsoft Word.
If a Microsoft Word document has been corrupted and cannot be opened, edited, or displayed incorrectly, generally, the easiest solution is to repair Word file using special software. The tool will analyze damaged documents and detect and fix errors.
Quick guide: Enter the text in word → select the text → select Home → go to the Font section → select the cursive font style you want.
How to Use Cursive Fonts in Microsoft Word
(1) Type any text you want in the Word document.
(2) Now select the text or highlight it with the mouse.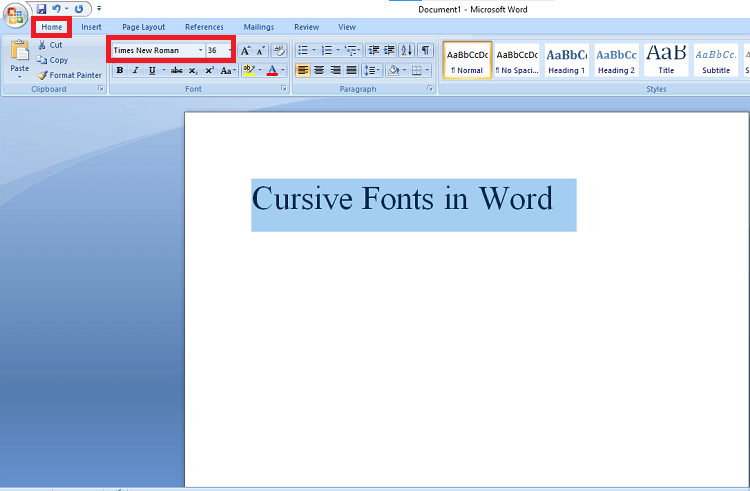 (3) Click on the Home tab.
(4) On the Font Box, search for any cursive font you want. Or you can always browse through the multiple fonts to find the one pretty cursive fonts in Word.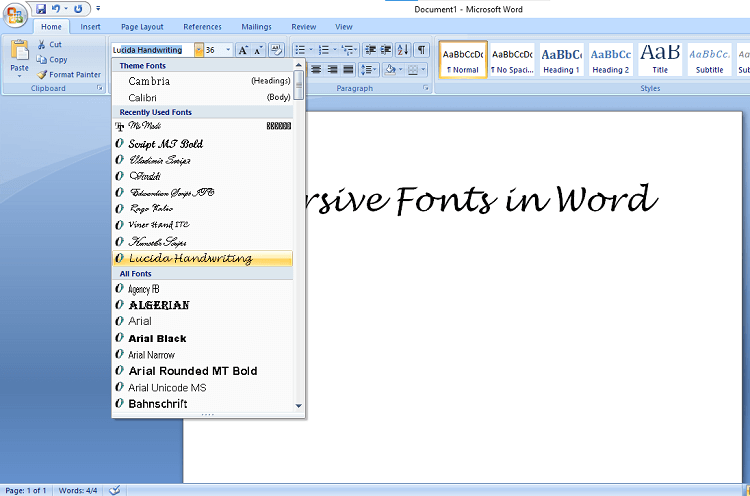 (5) Click on the font style you want or press enter.
(6) That is it. The selected text will appear in cursive font.
Related: Common Keyboard Symbol Shortcuts
Best Cursive Fonts for Microsoft Word
Here are some good and elegant cursive fonts that you can use in Microsoft Word.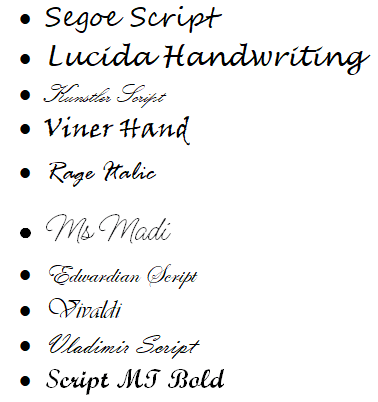 Segoe Script
Lucida Handwriting
Kunstler Script
Viner Hand
Rage Italic
Debby
Edwardian Script
Vivaldi
Vladimir Script
Script MT Bold
How to Download Additional Cursive Fonts in Microsoft Word
There are more cursive fonts available in Word. If you want additional styles, you can download them online. Close all the Word documents on your computer before downloading the fonts.
(1) First, visit the https://fonts.google.com/ from any web browser.
(2) You can use any search like script or handwriting to find the desired cursive fonts. Or browse through the various scripts available.
(3) Select the font you want to download.
(4) Click on the Download Family button.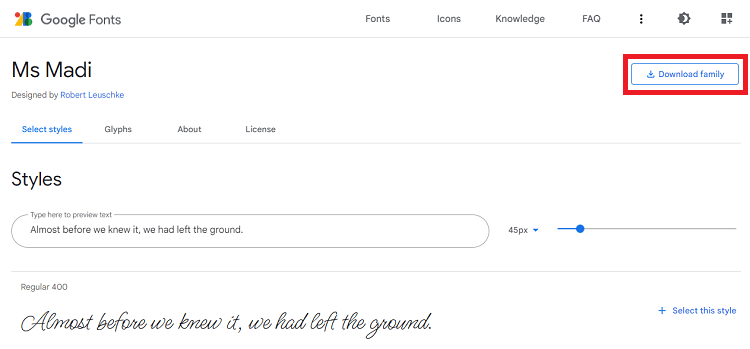 (5) Save the file on your computer.
(6) Right-click on the file and choose the Extract option.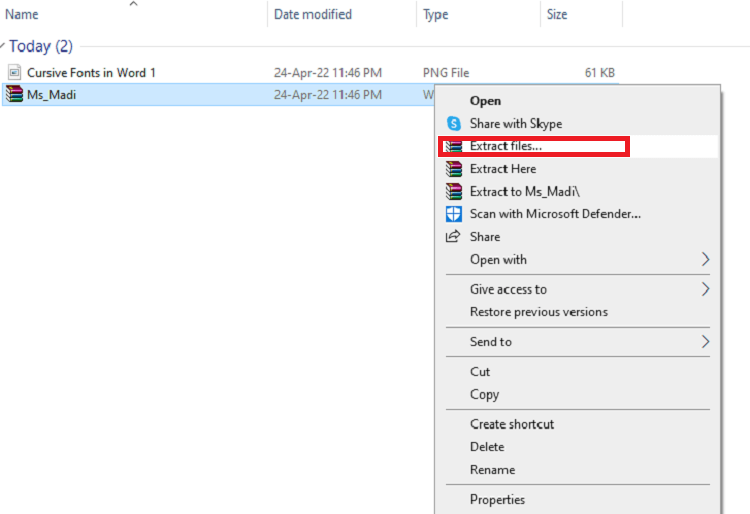 (7) Once the file is extracted, click on the Font file and choose Install.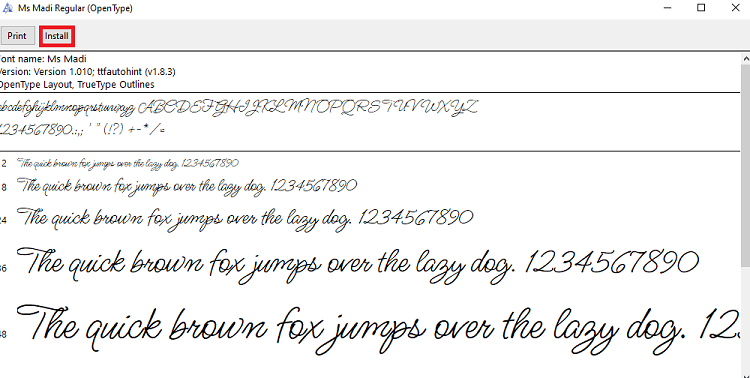 (8) Open any Word document and search for the downloaded font in the Font box.
That is it. You have added your favorite cursive font to your MS Word, and you can enjoy it whenever you want.
Related – How to add degree symbol in Word
Frequently Asked Questions
1. How to copy and paste cursive fonts in Word?
You can find any online cursive font generator, or you can also find some other document creators. First, type the text and convert it into cursive. Then copy the same and paste it into your Word document.
2. What are the most common cursive fonts?
Segoe Script, Lucida Handwriting, Edwardian Script, and Kunstler Script are commonly used cursive fonts.
Was this article helpful?