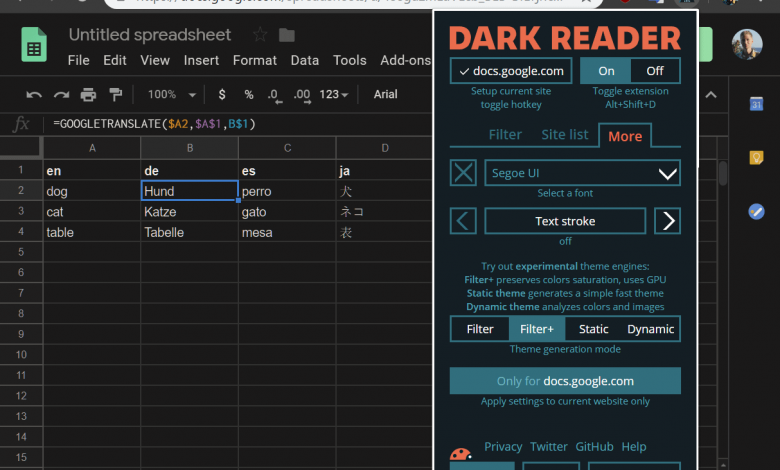 Google Sheets is an online spreadsheet that lets you create, edit, and share spreadsheets whenever you want, even on the go. This program is available on both mobile and web versions. Most people are admired by dark mode nowadays and they look for the same in the Google Sheets. Unfortunately, Google Sheets doesn't have a dark theme feature by default. But there is a loophole to use it in Dark mode. Let us see the possible ways to get dark mode on Google Sheets.
Enable Dark Mode on Google Sheets
Google Sheets has no built-in dark mode feature, but there is a possibility to access it with the help browser extension. The Dark Reader is a free and easy-to-use browser extension to change the Google Sheets background to dark. This extension is well integrated with Chrome, Firefox, Safari, and Microsoft Edge web browsers.
#1: Launch the web browser on your devie.
#2: Install or Add the Dark Reader extension to your browser.

#3: After that, open the new tab and visit docs.google.com/spreadsheets to open your Google Sheets.
#4: Then click the Dark Reader icon next to the address bar and click the toggle button to enable dark mode.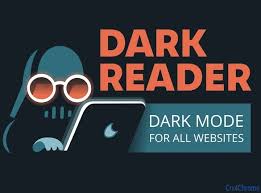 Note: Other than Dark Reader icon, you can use Alt+Shift+D Keyboard short to enable and disable Dark mode.
#5: Once the Dark Reader is enabled, all the websites (tabs) on the browsers including Google Sheets automatically change to Dark background.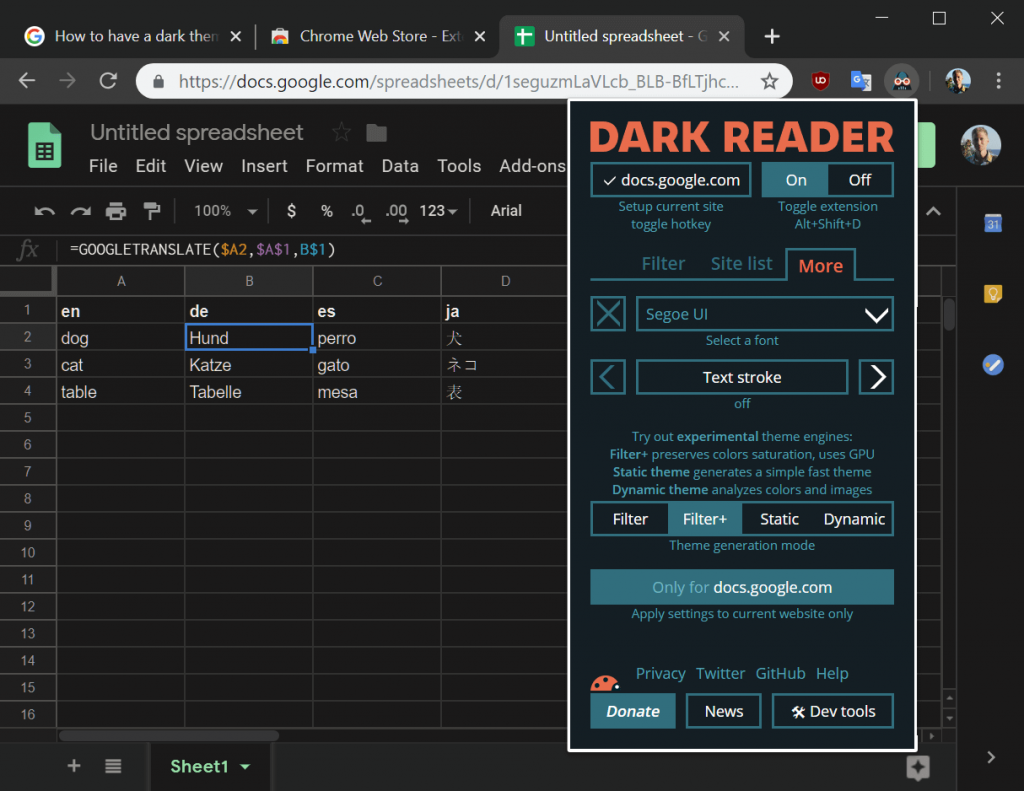 Note: Other than Dark Reader, there are various dark theme Chrome extensions available such as Night Eye, Dark Display, Midnight Lizard and many more.
On Google Sheets Smartphone App
Google Sheets is an official app compatible with Android and iOS. On the mobile version, you have no way to enable dark mode and also it doesn't support any third-party app to get a dark theme. So you have to wait until the dark theme feature is officially rolled out on the Google Sheets app.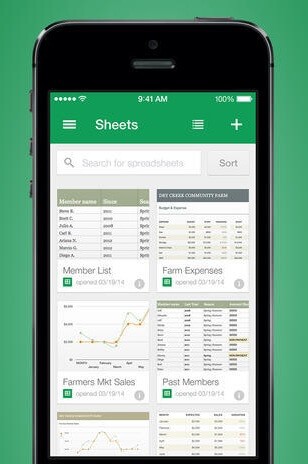 To Conclude
Using the browser extension is the only way to use Dark mode in Google apps and services like Maps, Docs, Drive, etc. The Dark reader extension is available only for the desktop version. Till now there are no news or rumors regarding the Google Sheets getting darker. regarding the update and we may expect Google to release in the near future.