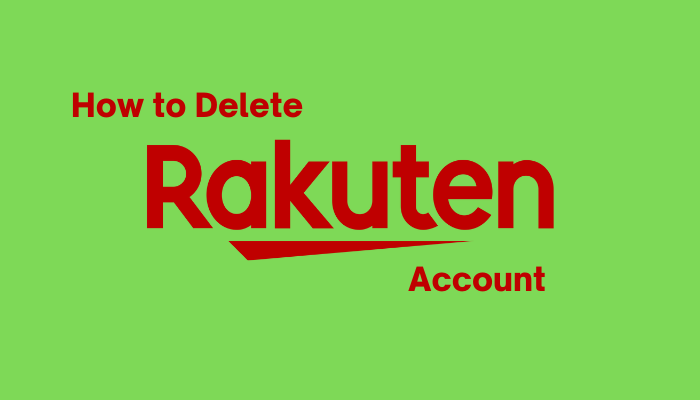 Many users have their accounts on Rakuten on many platforms, such as Advertising, TV, Ebates, Viki, and more. Unlike other platforms, you should contact Customer Support to delete the account, which will not be mandatory in others like Viki. If you want to permanently delete your Rakuten account, follow the step-by-step guide for deletion based on the account you have on the platform.
How to Delete My Rakuten Advertising Account
To delete your Rakuten Advertising Publisher account, you must be an Administrator or Master user.
On Website
[1] Open the default web browser on your Windows or Mac, visit the Rakuten Advertising Page – https://rakutenadvertising.com/ and sign in with your account.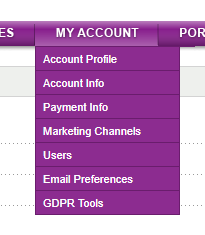 [2] Select My account → Account Info.
[3] On the Account Info page, go to the bottom, and click Cancel my account link.
Note: If you're an Administrator, you can see the link visible. If not, you must get permission from your admin.
[4] In the next step, enter your login credentials again for confirmation.
[5] Choose Yes, I'm sure cancel my account.
[6] Finally, mail will be received at your registered email. Go to inbox and click the desired link to confirm the account deletion.
Customer Support
If you face any difficulties in deleting the account, you can contact the Support team to get assistance in deleting the account. You can reach the Support team in three ways.
[1] Chat Support – Available on the bottom right of the website.
[2] Email Support – Global email address to contact the support – [email protected]. For Brazil – [email protected].
[3] Phone Support – Call the Support team via phone at the helpline number (US)+1-888-880-8430 or +1-646-943-8200 and choose 7 (option). For the UK, call +44 (0) 800 011 6169.
How to Delete a Rakuten TV Global Account
If you have subscribed to the Rakuten streaming service and want to cancel it, you can directly cancel on the website or submit a request to delete your Rakuten TV account on the help page.
Via Website
[1] From a browser, visit the Rakuten TV website – https://rakuten.tv/ and sign in with your account.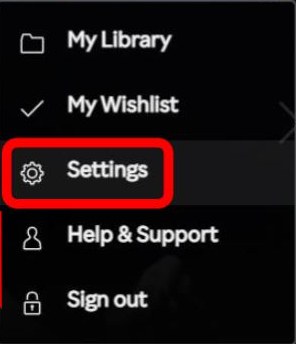 [2] On the website, click the Account icon and select Settings.
[3] Under Settings, select the Profile tab and scroll down to the Account section.

[4] Click Delete account in the Account section.
Submitting a Request
[1] Head over to the Rakuten TVs' help/request page.
[2] From there, enter Your email address in the required field.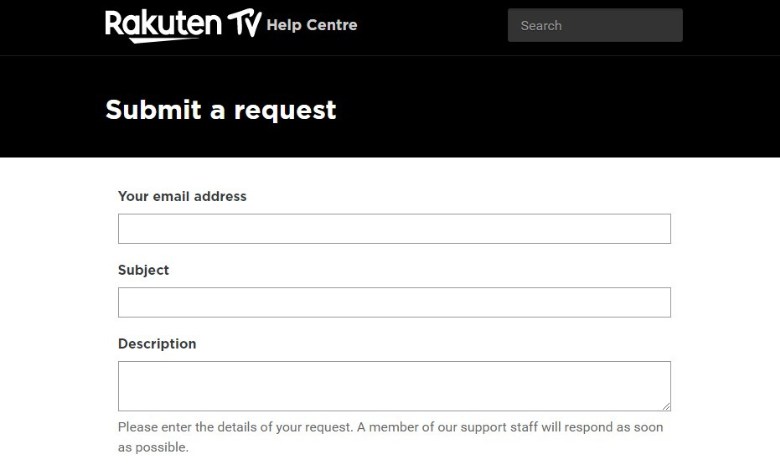 [3] Then, enter Requesting to delete my Rakuten TV account in the Subject section.
[4] After that, write a short description to explain your request.
[5] Further, fill in other necessary details and hit Submit.
[6] You will get contacted by the Support team within a few business days regarding your deletion.
How to Delete Rakuten Viki Account
Rakuten Viki is a platform that offers popular dramas in languages like Korean, Chinese, Japanese, and more. If you're willing to delete your Viki account, you can use the website or mobile application.
Desktop
[1] Open the browser on your PC and navigate the Rakuten Viki website – https://www.viki.com/.
[2] After signing in, click Menu at the top.
[3] Select Subscription and Settings.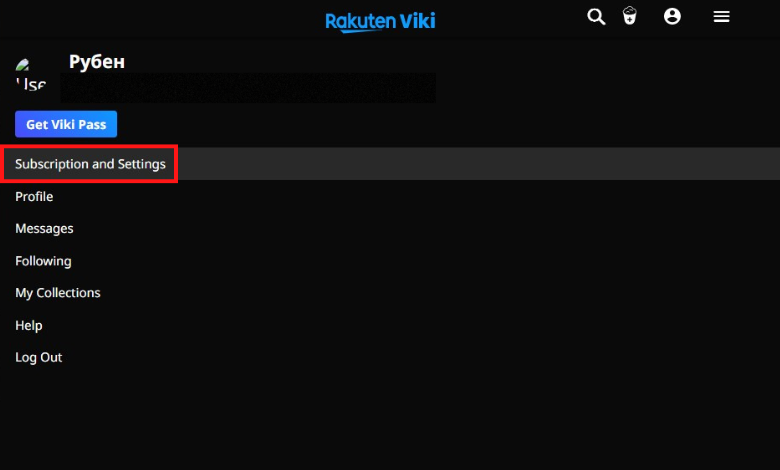 [4] Next, click Delete Account at the bottom.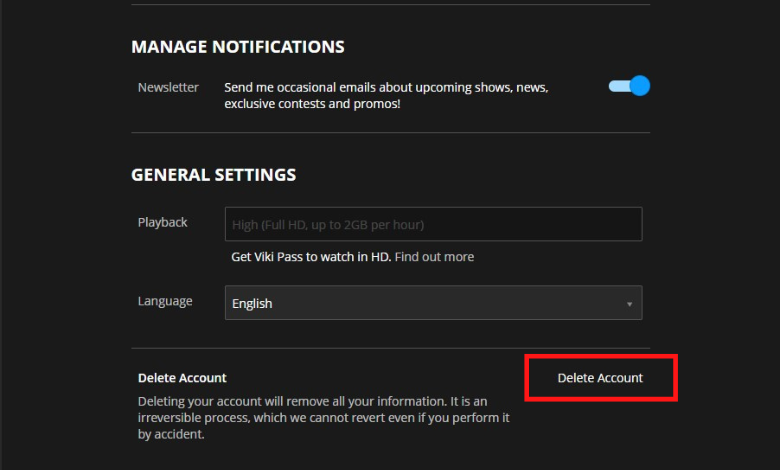 [5] Finally, a popup will display on your screen, enter your email address and proceed with clicking Delete My Account.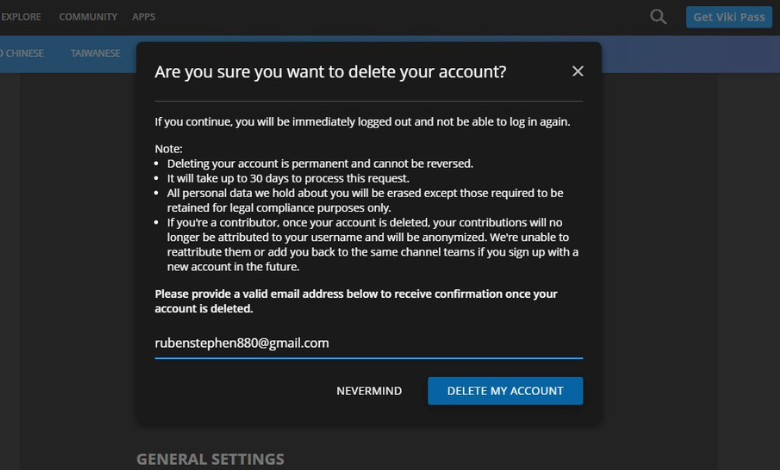 Mobile App
[1] Launch the Viki app on your smartphone.
[2] Tap Me at the bottom right corner.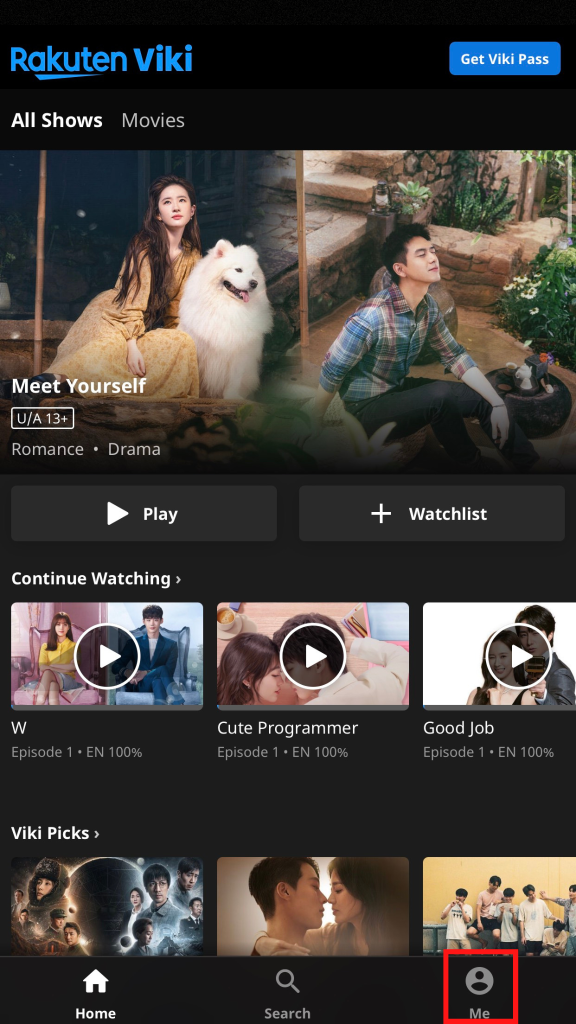 [3] After that, tap Settings (three-horizontal dots icon) at the top right corner.
[4] Under Settings, scroll down and choose Delete Account under the Privacy tab.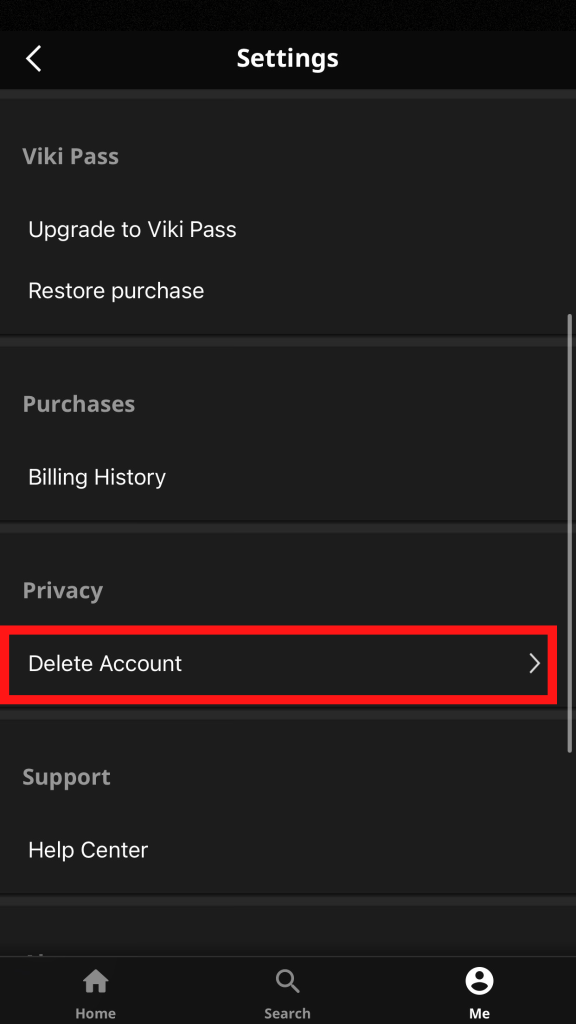 [5] You'll be redirected to the login page. Enter the login credentials and confirm your identity.
[6] Then, click Menu → Subscription and Settings.
Note: Make sure to cancel your Rakuten Viki subscription before deleting your account to avoid further charges.
[7] Select Delete Account and confirm your deletion by clicking Delete My Account.
How to Delete Rakuten Insight Account
[1] Sign in to the Rakuten Insight account from the website – https://member.insight.rakuten.co.in/.
[2] Select Account Settings from the list of options.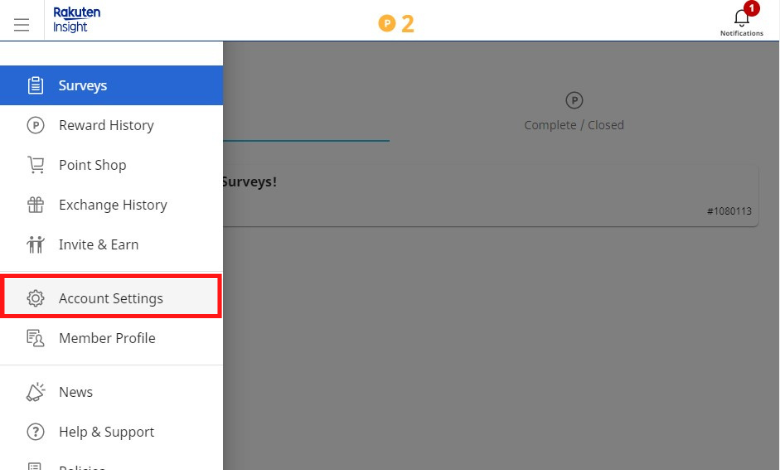 [3] Enter your Insight password.
[4] Scroll down and select Click here under Close Account.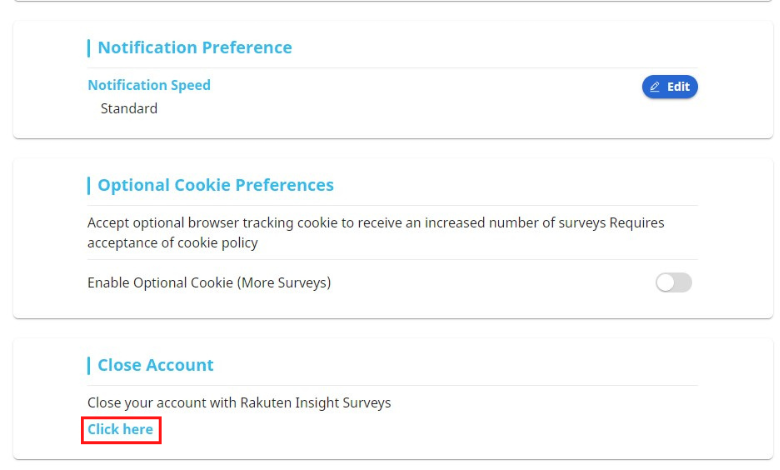 [5] Under Close Account, select the reason for deleting and agree to the terms and conditions.
[6] Finally, hit Close Account to delete it.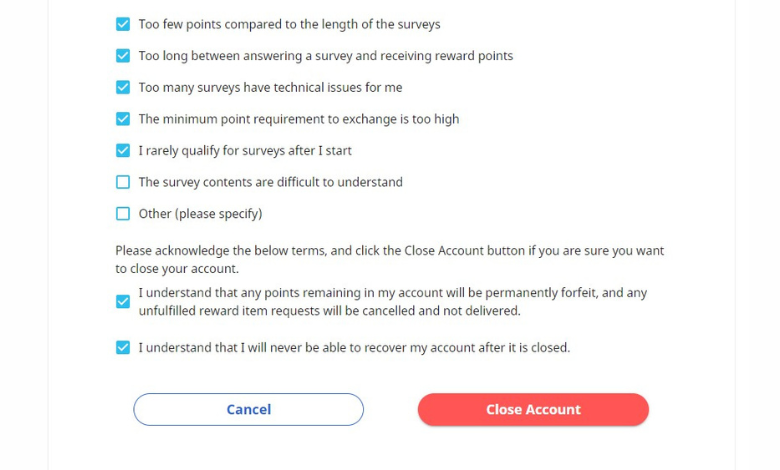 How to Delete a Rakuten Ebates Account
If you want to cancel your Rakuten account, you need to send a request to the Rakuten team for account deactivation.
Via Email
[1] Open Gmail on your desktop or mobile.
[2] Compose an email to [email protected].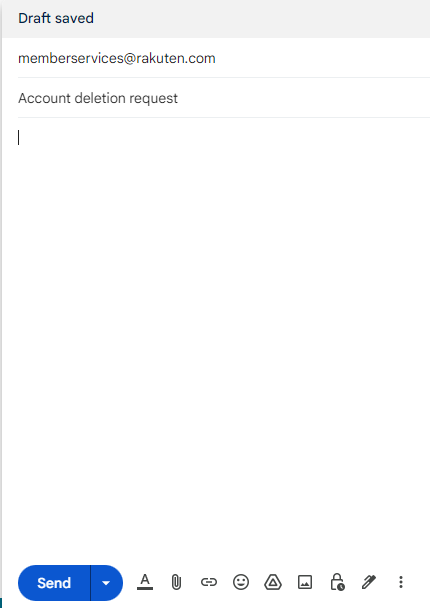 [3] In the Subject field, type Account deletion request.
[4] Describe the reason for your account cancellation and enter your account details, such as email address, phone number, etc.
[5] Once done, send the email and wait for the response from the Support team regarding your deletion.
Using the Contact Us Section
You can request to delete your Rakuten account using the website's help page.
[1] On the web page, click on the Contact us option below on the left.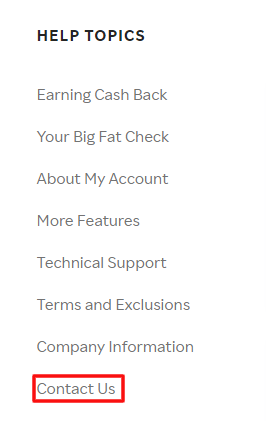 [2] From the drop-down menu, select Data privacy or Its something else .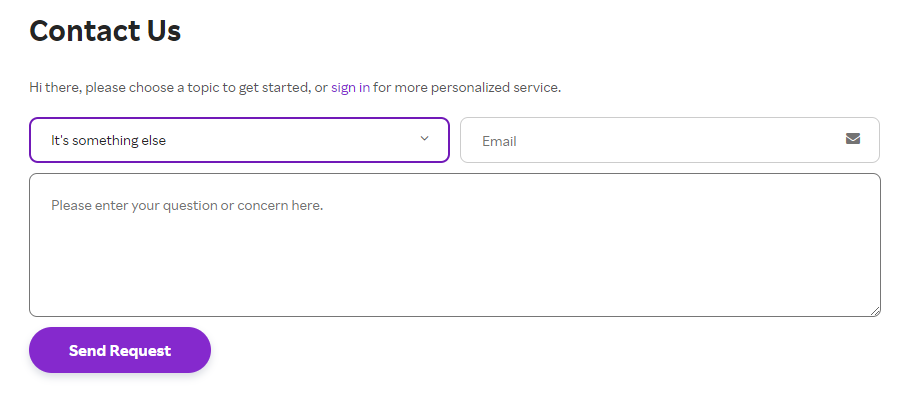 [3] Type your request to delete your account in the message box and hit Send request.
[4] The Rakuten team will delete your account and send a confirmation mail within a few business days.
Was this article helpful?