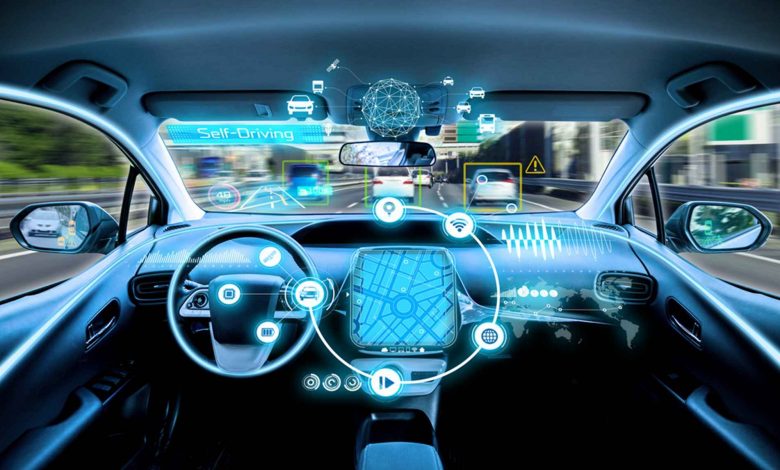 The continuous evolution of the modern vehicle is one of the most exciting and important developments to date. Self-driving cars, computer control, and advanced driver-assistance systems are revolutionizing the automotive industry. Electrification, autonomy, and cars-as-a-service are the 3 key trends driving the automotive market. And as cars advance, so do their infotainment systems. The in-vehicle infotainment (IVI) systems market is expected to grow to $46 billion. The development of standardized platforms for vehicle operating systems means simpler and user-friendly software. Here's how digital auto design is transforming the cockpit:
1. More Android Automotive OS
Android Automotive is an OS designed for native incorporation into cars. Rather than develop a custom IVI OS, manufacturers prefer Android Auto because many customers are already familiar with the OS.
Its ecosystem features several apps drivers use regularly, and manufacturers can expand the Google Assistant integration to incorporate home-to-car and car-to-home connectivity. In 2019, Android released a new set of design guidelines and improved the Android Auto OS emulator system.
Automotive companies can now integrate the Automotive OS to give drivers an experience similar to that offered by their phones, albeit a safer one. Over-the-air updates will help cars stay updated with the latest, greatest features.
2. A Smarter Digital Cockpit
Top automotive companies are pioneering an all-touch, multi-screen digital cockpit. Future infotainment systems will also feature AR-powered displays that project driving instructions directly on the windshield. A conversational AI platform in the cockpit will enable passengers to use voice commands and interact with in-car and 3rd-party apps.
More automotive companies are incorporating technology to reshape the in-car experience for both drivers and passengers. Before buying a car, car buyers will be able to look at a virtual vehicle to see if it has the features they want. The futuristic car will have advanced features to make for less distracted driving and higher personalization, including voice control.
Some in-car displays will deliver additional infotainment features to passengers in the front and in the rear. Occupant Monitoring System (OMS) and Intelligent Driver Monitoring System (DMS) will recognize passengers and customize the in-car experience accordingly. More cars will allow for car-to-home interactions with standardized data exchanges between onboard IVI and smart home appliances.
3. Increased Connected Car Services
Connected car services are not just a fad, they are here to stay. Experts predict the connected cars' market will be worth over $215 billion by 2027. The amount drivers are spending yearly on in-vehicle purchases continues to grow with each passing year.
On-demand in-car services are soon going to be the norm. We expect car manufacturers to partner with service providers through marketplace apps to add new commerce functionalities. Drivers will make dinner reservations, pay for fuel, or make drive-thru orders from their vehicles.
Another highly useful feature will be in-dashboard access to roadside assistance. Stranded drivers will use connected apps to transmit accurate vehicle data to car mechanics so they can arrive prepared. Remote assistance for smaller vehicle repairs will also be possible, allowing drivers to get back on the road faster.
The digital car cockpit transformation has only just begun. In the near future, we expect to see a smarter dashboard, advanced safety features, and more connected services. Without a doubt, the regular drive will never be the same.
Thank you for visiting techowns.com.
Was this article helpful?