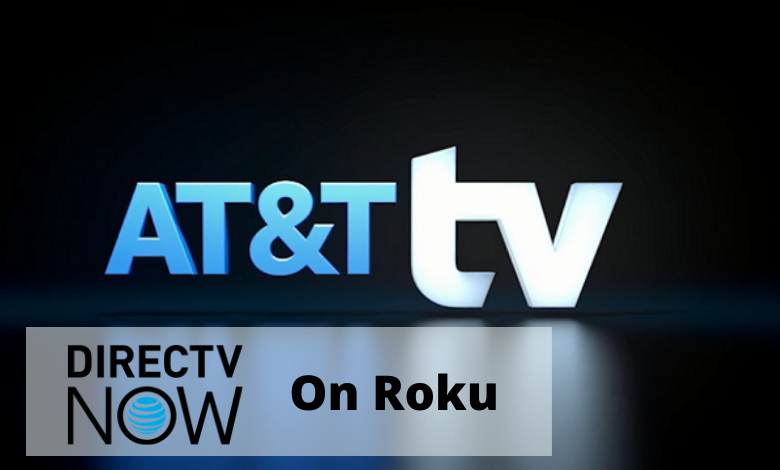 DIRECTV Now is one of the streaming services of the AT&T TV platform. The channel has been merged with AT&T TV, which streams various live TV and on-demand content. So instead of adding DIRECTV Now, we need to install the AT&T TV. The service offers nearly 140+ Live TV channels based on various subscription packages. It also features live events, sports, and various on-demand content. The channel is available on the Roku Channel Store, making it easy to install and stream. You need to add the channel on your Roku and activate your account to stream the DIRECTV Now contents on your Roku streaming device.
DIRECTV Now on Roku
You have to subscribe to the AT&T TV package. The following are the different subscription options:
ENTERTAINMENT – 65+ channels at $69.99/month.
CHOICE – 90+ channels at $84.99/month (HBO for one year, 2020-2021 NBA League Pass).
ULTIMATE – 130+ channels at $94.99/month (HBO for one year, 2020-2021 NBA League Pass).
PREMIER – 140+ channels at $139.99/month (HBO for one year, 2020-2021 NBA League Pass).
All package includes a cloud DVR of 20 hours and premium services like Cinemax, SHOWTIME, STARZ, EPIX, etc.
Stream AT&T TV on Roku
Step 1: Make sure to sign up and subscribe to AT&T TV.
Step 2: Set up your Roku device. Turn on the device and connect it to the internet.
Step 3: On the Roku home screen, navigate to the Streaming Channels screen.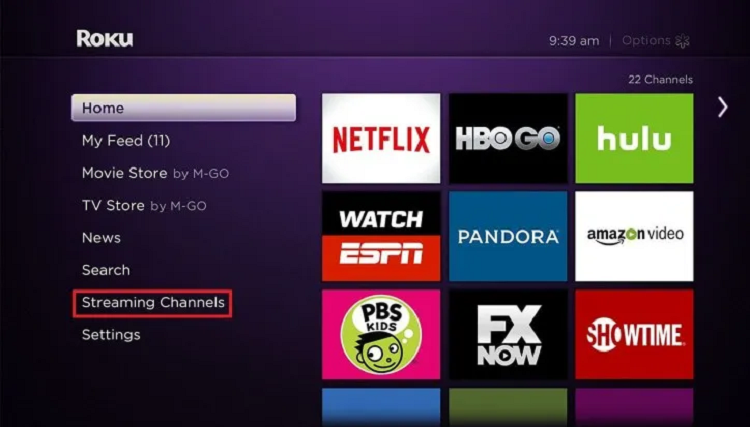 Step 4: You will be on the Roku Channel Store. Click on the Search Channels option.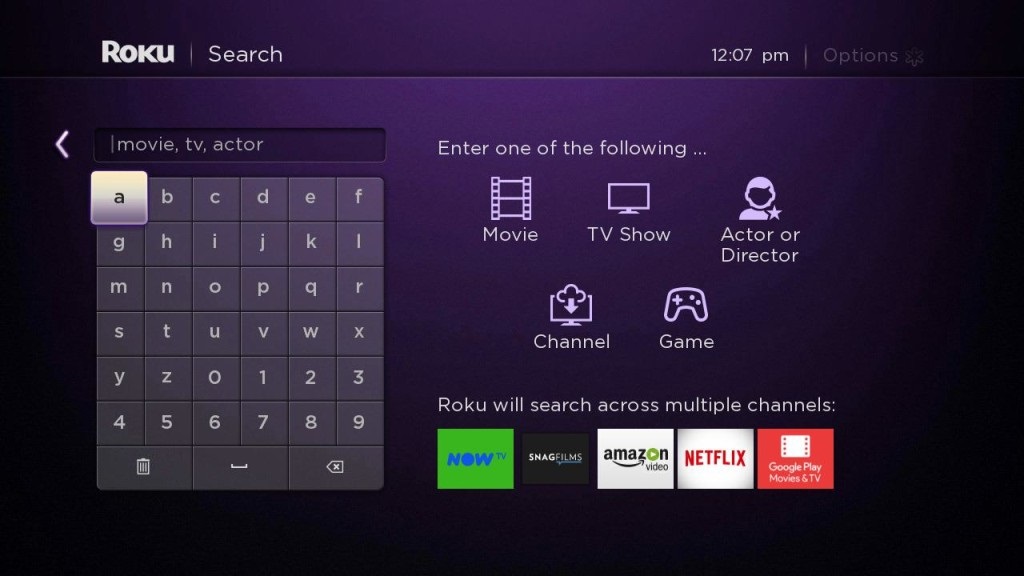 Step 5: Type AT&T TV on the search field with the help of the Roku remote.
Step 6: Select the channel from the list of search suggestions and results. Choose the app with the following logo.

Step 7: On the app installation screen, click on the Add Channel button. The AT&T TV channel will be installed on your Roku device.
Step 8: Launch the app and make sure to log in with your username and password.
Step 9: Upon signing in, you can stream the contents immediately.
Alternative Ways
You can install the following channels on Roku to stream the DIRECTV Now contents on Roku other than the AT&T TV.
All these channels are available on the Roku Channel Store. You can add the channel and log in to your account (sometimes you might want to activate your device for the account) to stream various Live TV on your Roku-connected TV. Most of the channels are affordable compared to AT&T TV. Make sure to subscribe to a package that suits your requirement.
Hope we have covered what you have been looking for. Do let us know your queries in the comment section below. Make sure to follow us on Facebook and Twitter for instant updates.
Was this article helpful?