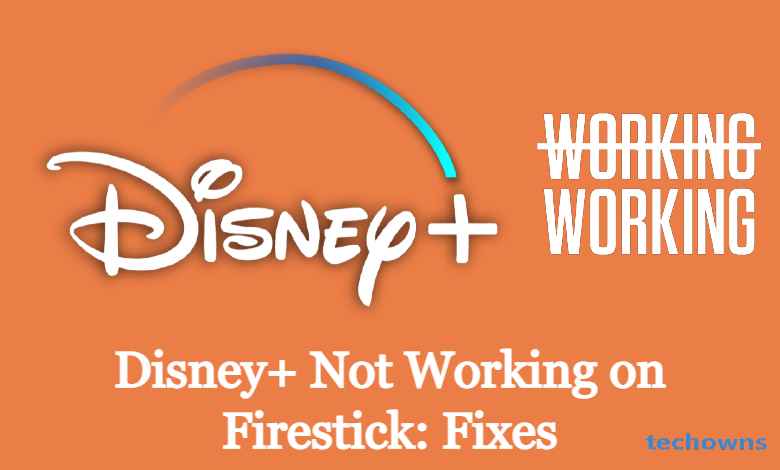 Disney Plus has now played an essential role in every household in providing entertainment content. Disney+ is available on major platforms, including iOS and Android. With that, you can install Disney Plus on Firestick devices of all types. At times, you may face issues like Disney Plus not working on Firestick. There are many reasons behind the issue. Here in this article, let us see why Disney Plus is not working on Firestick and fixes for the problem.
There are many things that could cause the app to stop working on our Firestick. Like our network connection is poor, using the older version of Disney+ app, not clearing the cache on Firestick, using a free VPN to bypass geo-restrictions, loose HDMI connection, and so on. Let us get to know more about the issues.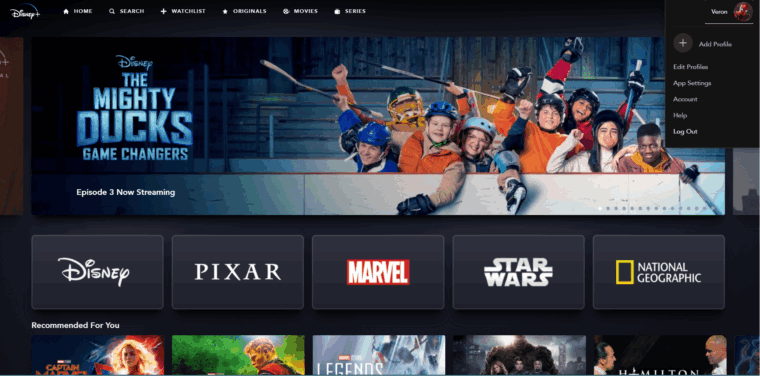 Restart the Firestick
The first and foremost thing you have to do for any mishappenings on your Fire TV Stick is to restart it. Restarting the Firestick will solve almost all the common issues. If you have any issues while using the Disney+ app, restart the Firestick. If you are still experiencing the same problem, try the below solutions.
Error Code 83
Sometimes you might encounter a particular error code 83, which makes the Disney Plus app not work to Fire TV Stick commands. The error occurs due to two things. One is the internet issue and the other is the hardware issue.
Internet connection issue
Disney Plus server itself gets hammered if you encounter many one sign-ups at once. If that is the case, you need to wait until the server can handle more sign-ups at once. If you think the issue is not because of the heavy internet traffic, then the issue may lie with your local service provider. Contact your ISP to see if the servers and routers are having any problems.
Device Compatibility Issue
Firstly, make sure your device is compatible with Disney Plus. If you download the Disney Plus on Firestick via the sideload method, it may have this issue. Delete the Disney Plus app and install it using the direct method to avoid the not working issue on Firestick. Still having the same issues, update the Disney+ app on your Fire TV Stick.
Check Disney Plus Server
As you all know, Disney Plus is an online service and it depends on its worldwide servers to deliver content to the users. If you face any problem, the first thing you must try is to check Disney Plus's server status. By using third-party sites like Downdetector, you can check the current server status of the app, and also you can detect the issues it encountered. While the server is down, wait until it gets sorted by the team. This is the only option you have.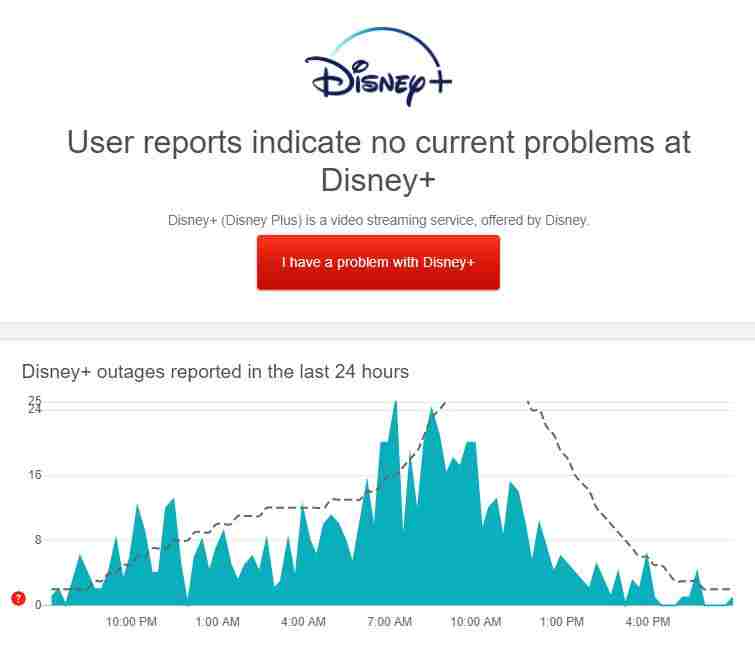 Test by Watching Another Show
The TV show or a movie you are currently playing may face several issues or an unexpected problem which make it unavailable at the moment. On-demand content like long-awaited series, same-day OTT and theatre release titles will have a huge amount of users. With that, the server may not respond or it may break. If you have that issue, try playing other shows or movies. After a while, the on-demand content can be streamed without any issues.
Check and Reset Internet
As said before, your internet connection also be the reason why the Disney+ app is not working.  Usually, the Disney Plus app needs minimum internet bandwidth of 5 Mbps for movies without any interruption and 25 Mbps for 4K UHD titles. Make sure that your internet connection meets the needs. If you don't have enough internet connection, change the video quality of the title to get buffer-free streaming.
If your connection is slow, restart your network router to re-establish the link with your ISP's servers. Now perform another network speed checking test. If the issue continues, try contacting your ISP to report the issue. If the issue continues, we recommend you to visit Disney Plus's Help Center. Getting in touch with them will help to sort out the problem. Explain your problems while casting and also send a screenshot if possible.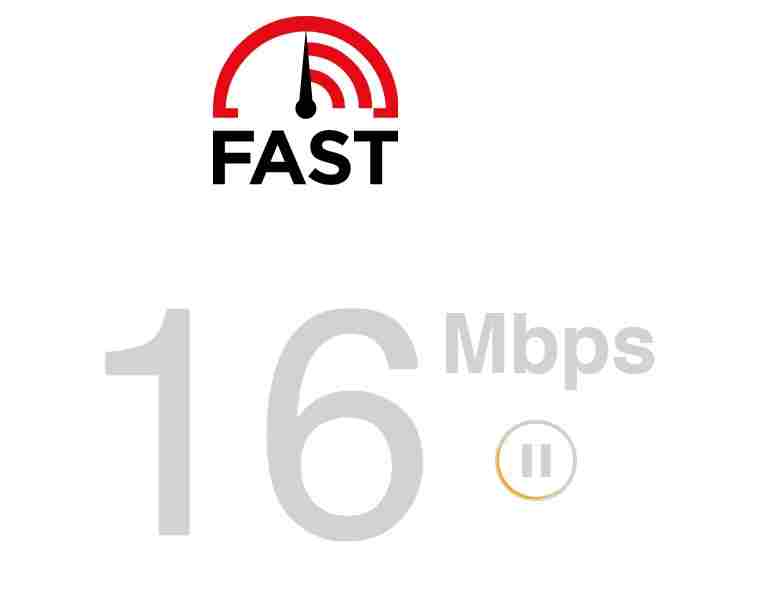 Geo-Restrictions
Disney+ is available in most countries but few countries don't. You can use VPN to stream Disney+ in geo-restricted countries. While doing, make sure that you are using the best VPNs for Firestick. Only a few VPNs like NordVPN and ExpressVPN can break the firewall of Disney Plus.
Logout and Login to your account
You can also try logging out of your Disney Plus account from the Firestick. By doing this, account data that could have encountered a temporary error will be resolved.
(1) Open Disney Plus on your Fire TV Stick. To access your profile, tap on your Avatar by navigating to the bottom.
(2) Tap Log Out to complete the process. Log in again.
Clear Disney Plus Cache and Data
Disney Plus saves temporary data on your Fire TV, which are commonly called cookies and caches. These data accumulate and will slow down your device. Fix this by following the below steps.
(1) Open Settings on Amazon Firestick.
(2) Go to Application and select Manage Installed Application.
(3) Choose Disney Plus from the list and click Clear Cache and Clear Data.
(4) Now, open the Disney Plus app and log in with your credentials.
Update Firestick
You Fire TV itself may have some underlying issue, which causes Disney Plus to not work properly. Try updating the Firestick operating system to the latest version to fix the issue.
(1) Go to the Settings page and choose Fire TV. Click on About and select Check for Updates.
(2) Click on Install Update and follow the on-screen instructions to update your Fire TV OS.
(3) Once done, go back to the Disney+ app and check whether the issue has been solved.
Uninstall Disney+
Uninstall your Disney Plus app to the latest version and reinstalling may help you to get the issues sorted out. Go to Settings and choose Applications. Select the Manage Installed Applications and choose the Disney+ app. Click the Uninstall option from the pop-up. Then, install the Disney+ app again. This will delete all the temporary files stored in the app.
No Sound on Disney+
Suppose the video on Disney+ is playing without buffering but not hearing any sounds. In that case, you have to change the audio settings in the Fire TV Stick. This may help you out. You can also solve this by restarting your Firestick issues.
Reset Firestick
Try resetting your Firestick back to the factory defaults if you experience any issues. To reset a Firestick, there are multiple ways available. We have mentioned the easy and simplest way.
(1) Eject all the external devices connected to your TV except Firestick.
(2) Press and hold the Back and Right buttons on your remote.
(3) Select Continue to reset your device.
(4) After the reset, install your Disney Plus app on your Fire TV to check if the problem has been solved.
There are many factors that cause Disney Plus not to work. Finding the correct issue and sorting it out lies in our hands. Hope you find that specific issue that in this article and the correct solution. Still, the Disney Plus app is not working on Firestick or the issue you are experiencing is not listed here, mention that in the comments below. We will give you the exact solution.
Follow our Facebook and Twitter handles to get more updates.