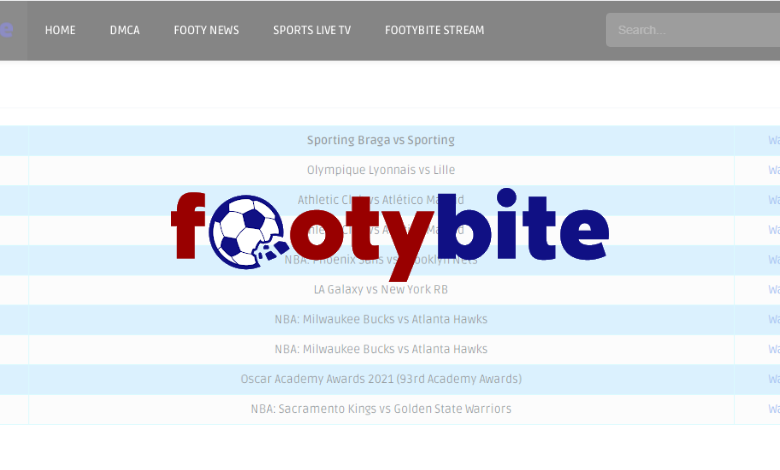 The internet is filled with many streaming services to watch different media content. Among them, FootyBite is one sports streaming site that users can rely on for watching all the football matches alone. It includes FIFA World Cup 2022, Premier League, UEFA, Laliga, Bundesliga, and many more.
Apart from that, FootyBite also covers sporting events related to UFC, Rugby, F1, Boxing, MotoGP, and Tennis. It can be accessed easily with the help of a web browser on any device. You don't need to download or install any application.
The website doesn't host any on-demand content for streaming. You can watch only the current sporting events.
DISCLAIMER! FootyBite is an illegal streaming site and is restricted in several countries. We don't have any affiliation with FootyBite, and the article is only for educational purposes. We aren't responsible for any legal issues arising while using this website.
FootyBite – Site Design
The FootyBite site has a simple design, and all the current events will appear on the home page itself. Under each sports category, you will see the current matches with a link for Live Streams.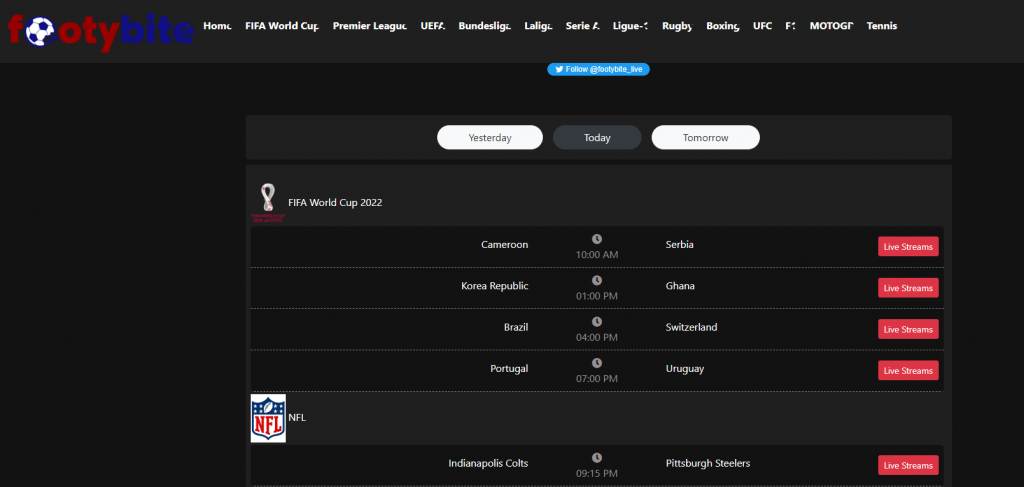 On the top of the home page, you will have a tile for popular leagues and events. If the required match is not listed on the home screen, tap the Sports category at the top and find your match.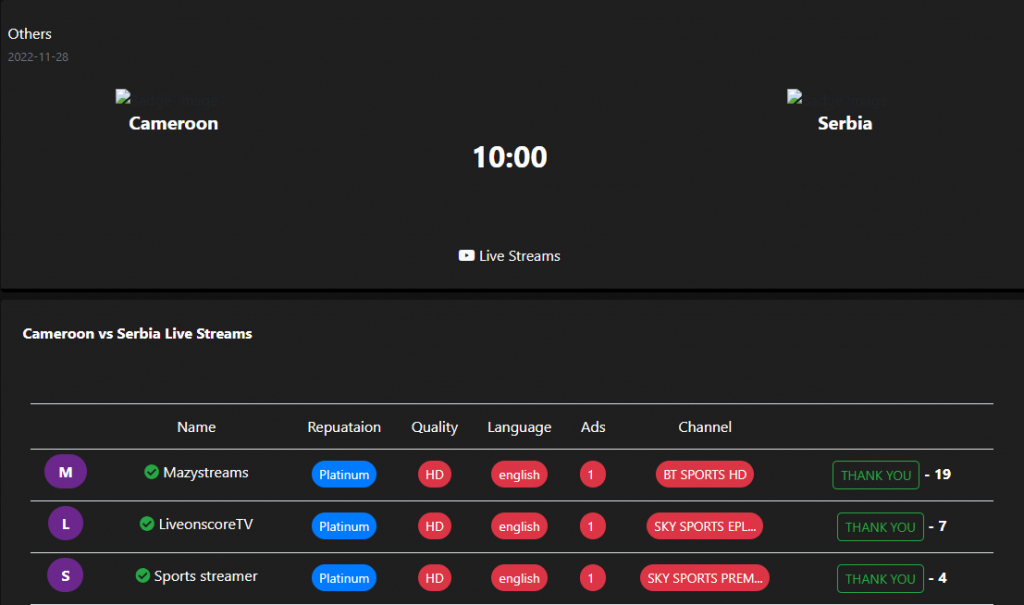 By tapping on the Live Streams button, it will redirect to a new page. The page will display all the channels which stream the particular match. It will also display the video quality and language available for streaming. Tapping on the channel name, you can stream the required match with ease.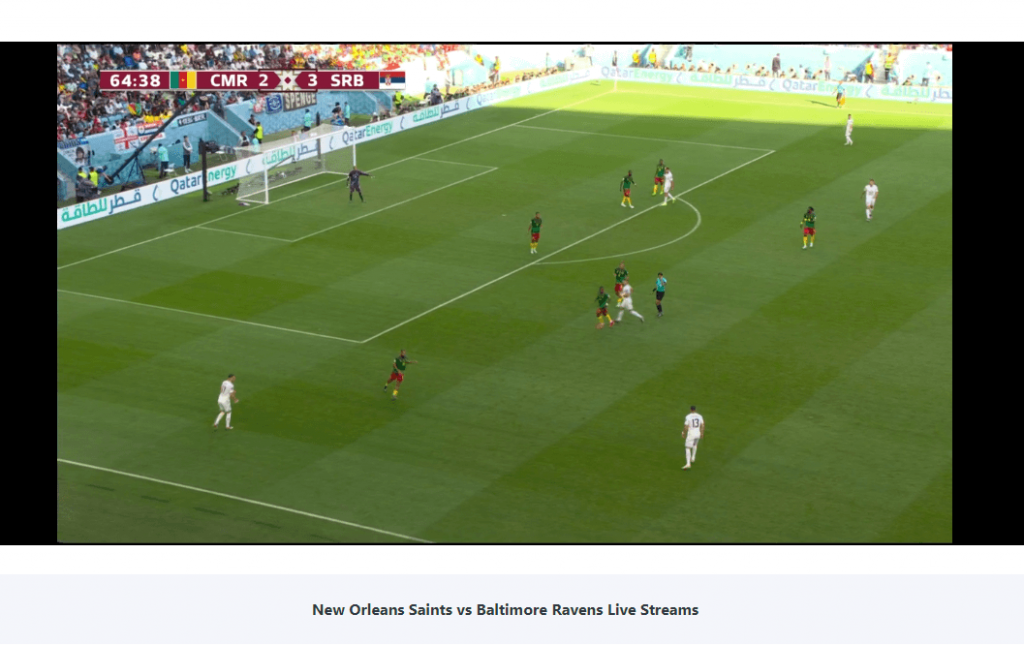 Does FootyBite Offer an App for Installation?
No. FootyBite is only accessible through the web browser. There is no app for FootyBite to install on Android and iOS devices. Some third-party sites may provide an apk file in the name of FootyBite. Don't install them, as there are high chances of injecting malware into your device.
Is FootyBite Shutdown?
The official website of FootyBite was taken down way earlier due to its working nature. However, various proxy sites like https://footybite.to/ are still working without any issues. If the URL is restricted in your country, use the VPN to bypass the restriction. The Proxy site will look similar to the original site and provides the same functionality.
Is FootyBite Legal to Stream in 2022?
No. FootyBite is not legal to stream in most countries.
Sports streaming is one of the biggest businesses in the streaming industry. It has got a huge audience all around the world. Especially, Football is the most-watched sport in the entire world. To stream those leagues, the streaming service must pay a certain amount for the license. But FootyBite fetches the streaming links from elsewhere and uploads them on their site without a proper license. Hence, it is completely illegal in most countries.
Why Do You Need a VPN for FootyBite?
It is important to use a VPN service while streaming from sites that aren't legal. It will encrypt your internet traffic and changes your location to somewhere in the world. Hence, you will be stayed anonymous on the internet, making it hard for the trackers to trace your activities. Moreover, it also helps you in bypassing geo-restrictions.
Along with VPN, it is advisable to use antivirus software on your Windows or Mac to prevent your device from viruses/malware and annoying ads.
Here are a few VPNs that you can try:
How to Watch FootyBite on Smartphone and Computer
1. Launch a web browser on your iPhone, Android device, or Computer.
2. Visit the official site of FootyBite.
3. Select the Football event that you want to stream.
4. Tap the Watch button located next to it.
5. The event will stream on your device immediately.
How to Watch FootyBite on Firestick
Unlike other streaming services, you can't find any application for FootyBite to install on your Firestick. Instead, you need to use the Silk Browser to stream football events for free.
1. Connect your Firestick to a WiFi connection.
2. Head to the Amazon App Store and install the Silk Browser.
3. Launch the browser and navigate to the URL bar.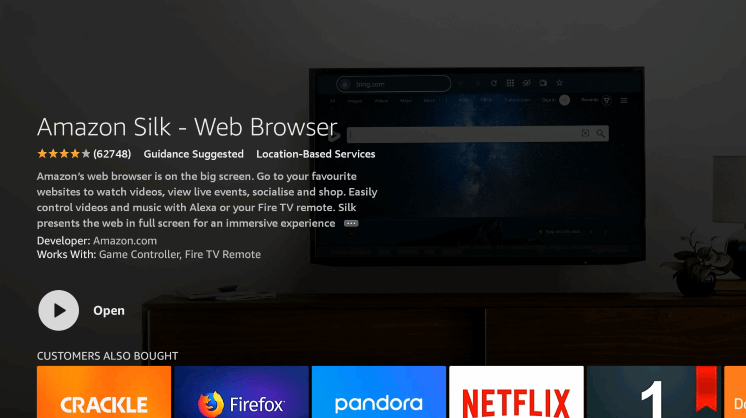 4. Enter FootyBite's official URL and tap the Go button.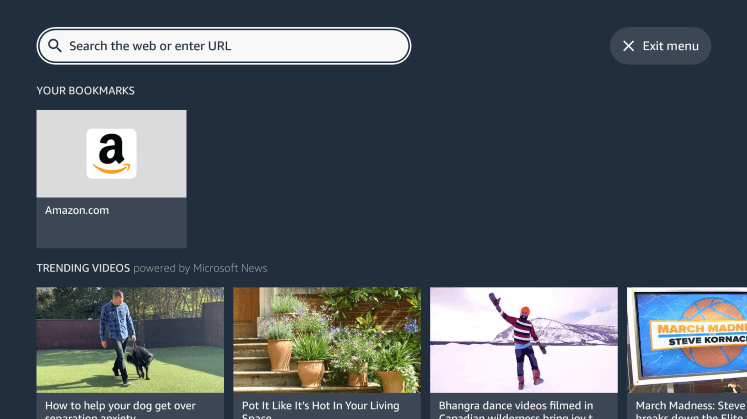 5. Select and play the event you want.
Pros and Cons
+ The site has a simple design making it easy to use and access the games.
+ It features an expansive football coverage of major leagues.
+ You can get all the latest news and updates.
– The third-party link features are very unpredictable.
– The site isn't a legal option to stream your favorite sport.
Alternatives
FootyBite is a dedicated platform to stream your favorite leagues on Football. It stands out with its great features and excellent design. However, if you want to stream other sports events along with Football, FootyBite is not an advisable one. Like FootyBite, there are several similar sites available online to cover all sporting events.
| Site | Free or Paid | Sports Available | Review Guide |
| --- | --- | --- | --- |
| Crackstreams | Free | UFC, Football, MLB, NFL, NBA | Crackstreams Review |
| Sportsurge | Free | Football, Basketball, Motor Sports, Hockey, MMA, Boxing, and Baseball | Sportsurge Review |
| VIPLeague | Free | Football, Rugby, Hockey, Tennis, Cricket, Racing, and many more. | VIPLeague Review |
| VIPRow Sports | Free | Football, MMA, Boxing, Tennis, Basketball, Baseball, Cricket, Snooker, and more. | VIPRow Sports Review |
| CricHD | Free | Football, Rugby, Tennis, Racing, NFL, Golf, WWE, IceHockey, Baseball, Basketball, and more. | CricHD Review |
Frequently Asked Questions
1. Is FootyBite gone?
Yes. FootyBite's official site is not working anymore. However, its proxy sites are working perfectly.
2. Is FootyBite safe?
No. The website is not safe to use because of legality issues.
3. Does FootyBite offer any app for iOS?
No. The site doesn't offer any application for iOS or any other device.
Was this article helpful?