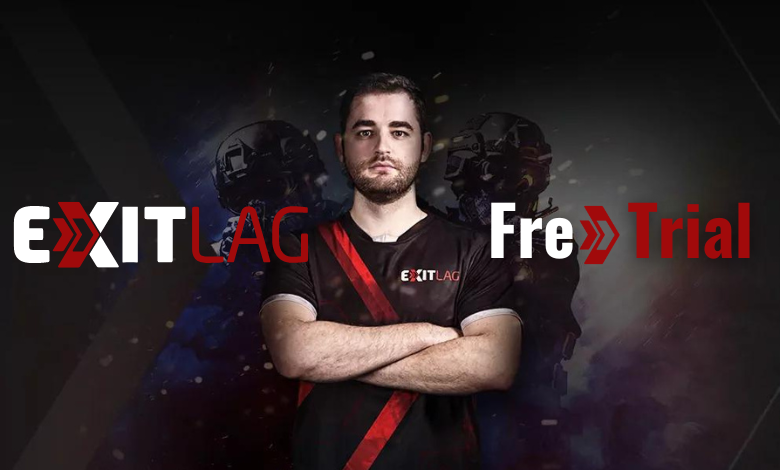 Ping and lagging issues are the most frustrating errors faced by gamers while playing and streaming online games. To overcome that, you can install and use ExtiLag, an optimization tool for windows that helps to reduce lags and improve network performance while streaming games online. Fortunately, after signing up for its membership plan, you can get a 3-day free trial on ExitLag to surf all the features for free of cost.
After accessing the trial version, you will get a reliable and secure connection allowing gamers to play their favorite games without worrying about connection issues.
How to Get ExitLag Free Trial Directly On the Website
[1] Launch the web browser and visit ExitLag's free trial website: https://www.exitlag.com/en/free-trial.
[2] Enter your email and password for signing up. Verify and click the Create My Account button.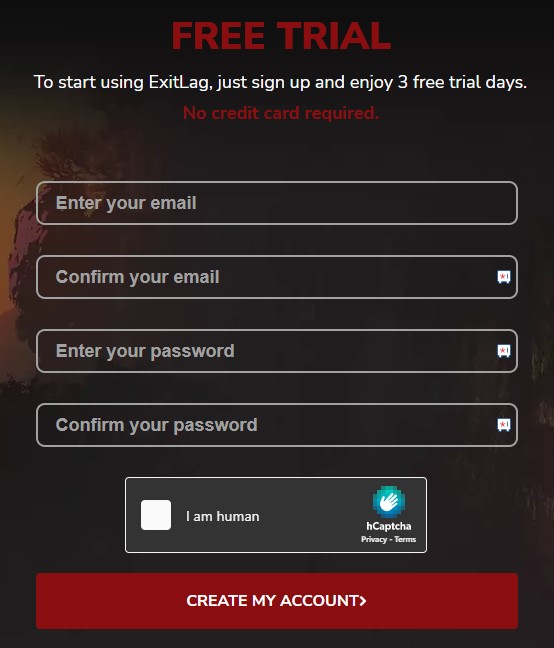 [3] A successful message will display, indicating a confirmation link will be sent to your email. Click the OK, THANK YOU button.

[4] Open the mail you have received from Exitlag and click Confirm. It will redirect you to the sign-up page.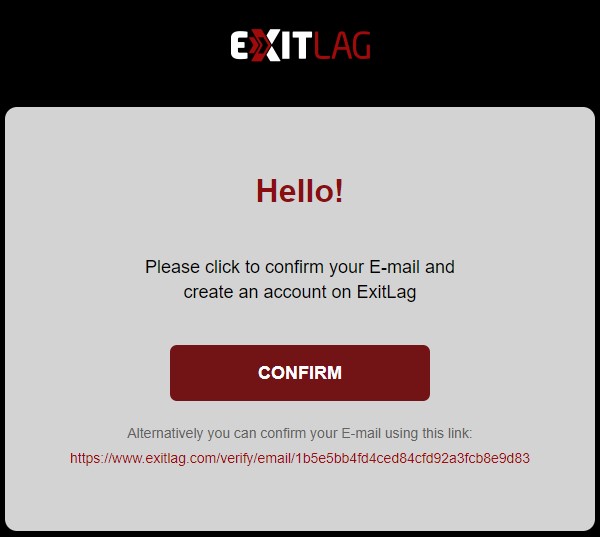 [5] From there, select My Account and click the Sign-up Now button.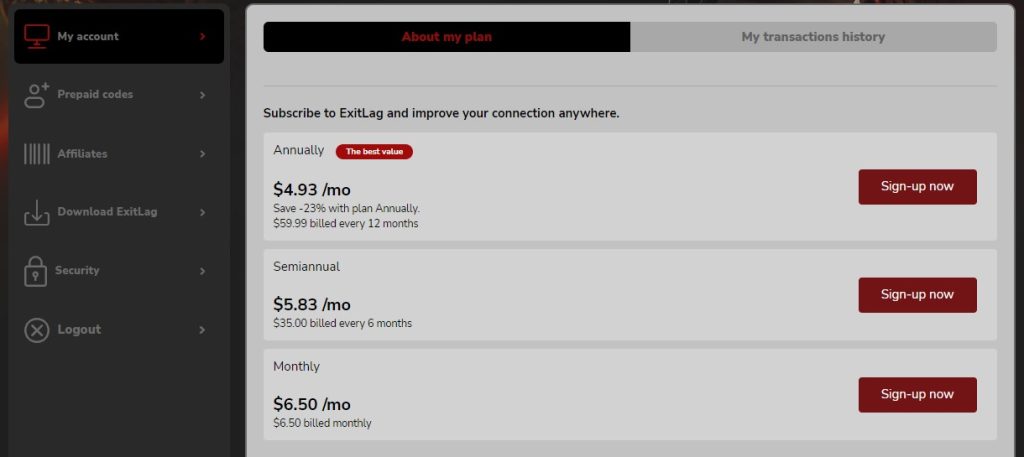 [6] On the next page, choose your membership plan.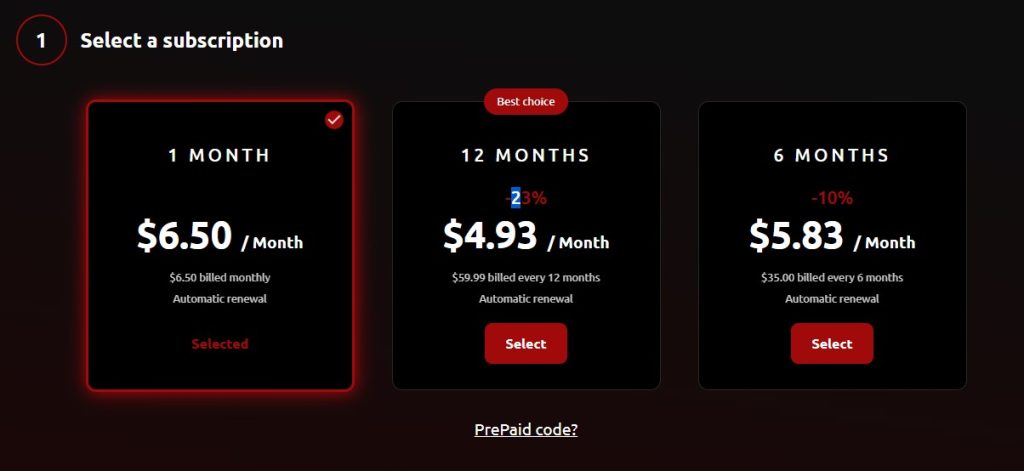 [7] Further, check your email and choose the payment method.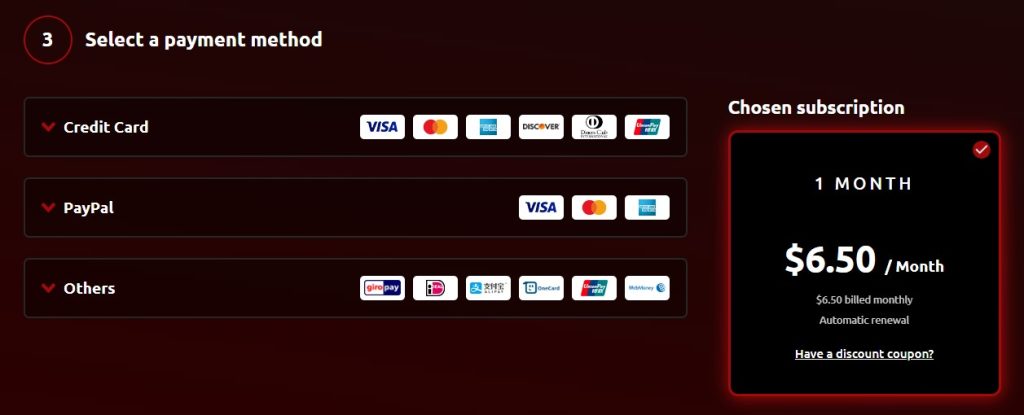 [8] After completing the payment process, the 3-day free trial will be activated.
After availing of a free trial, you can install the ExitLag tool on your Windows devices and log in to your account to use it.
Tip! Cancel your Xbox Live subscription when you think the membership offer is not needed anymore.
How to Optimize Your Gaming With ExitLag
Once you've signed up for the free trial, install the Exitlag tool on your PC. After installation, launch it and configure the login credentials (email address and password).
Search for the game you want and select it. Choose the server region and tap on the Apply Routes option.
Once the connection is made, play the required game without any issues.
How to Cancel ExitLag Free Trial & Subscription
If you're dropping your gaming carrier or when you didn't find the ExitLag platform useful, you can cancel the membership plan anytime you want. On the other hand, if you're using it only for a trial experience, you can cancel the subscription before the end of the trial period to avoid charges.
[1] Head over to the ExitLag website and log in to your account with your email and password.
[2] Once logged in, navigate to My Account.
[3] After that, click Disable under the About My Plan section.
Now, your ExitLag subscription will terminate along with the free trial.
Tip! Get a free trial on EA Play to enjoy your favorite games for the first 10 hours without any fee.
ExitLag Subscription Plans
ExitLag offers three different membership plans to users to utilize its platform for lag-free gaming.
| MEMBERSHIP PLAN | PRICING |
| --- | --- |
| Monthly | $6.50 |
| Semi-annual | $5.83 |
| Annual | $4.93 |
Frequently Asked Questions
1. Can you use ExitLag on a console?
No. Currently, the ExitLag tool is available only for the Windows operating system and may be available on Android devices later. But, it is not available on gaming consoles like Nintendo Switch, Xbox, or PlayStation.
2. What is the best alternative to ExitLag?
NoPing Tunnel is one of the best tools for gaming and an alternative to ExitLag. Unless it's a subscription-based tool, you can try Battleping or PingEnhancer for free.
Was this article helpful?