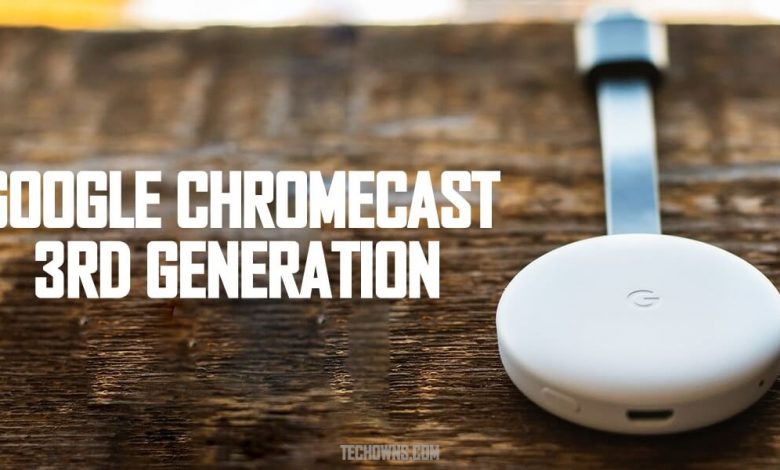 Google Chromecast is a streaming media player and casting device to watch internet contents on a big screen or TV. It is an effective device in relation to its cost. Google has launched four types of Chromecast, the First generation (July 24, 2013), Second Generation (Sep 29, 2015), Chromecast Ultra (Nov 26, 2016) and Third Generation (Oct 10, 2018). Google Chromecast 3rd generation is an advanced device that is comparatively faster than its previous models.
Chromecast 3rd Generation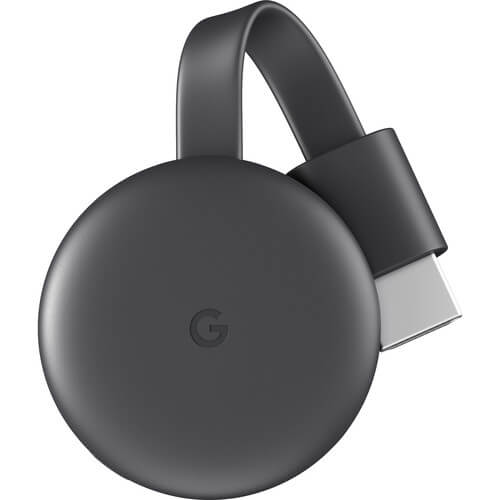 Chromecast 3rd Generation is a handy device to access different kinds of apps, media contents and games on a TV from your smartphone or computer. It supports a wide variety of video and audio formats, which changes any TV into a smart TV. A fast and intuitive streaming device priced at $35.
Pros
Great performance
Reasonably priced, lower than Chromecast Ultra
Easy to understand interface
Cons
Lacks 4K streaming
No remote control
Similar to the 2nd generation device
What is in the box?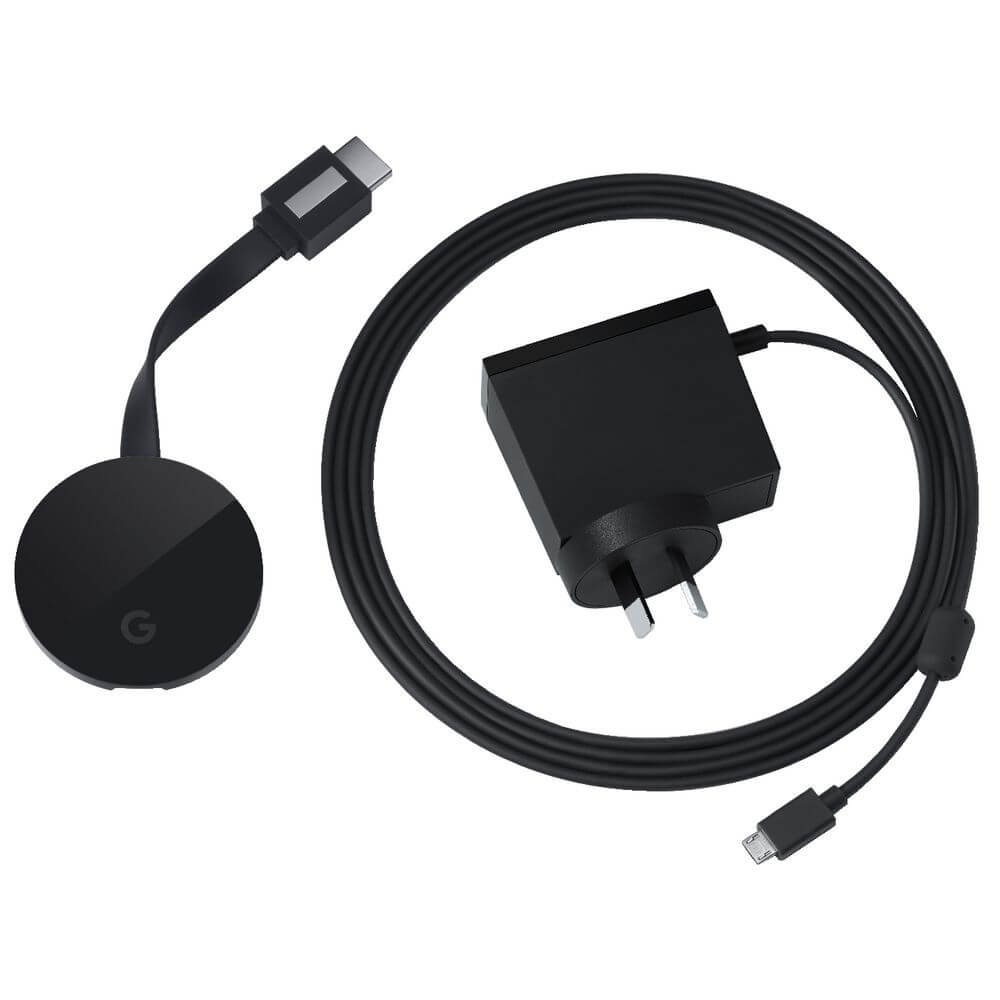 Whenever you purchase Google Chromecast 3 Generation, you get a Chromecast device, USB power cable and power adapter in the box. Chromecast only supports the USB cable that comes along with its purchase and you may see a performance lag when you use other cables.
Hardware and Software
There is no big difference in 3rd generation design as it looks similar to the existing models. It is circle in shape attached with an HDMI cable and Micro USB port to connect the power cable. Additionally, the small LED light reveals the Chromecast status and there is a button for force restart. The Chromecast logo is replaced with Google icon 'G'.
Chromecast 3rd generation will work exactly the same way as the second generation. There are two major software changes when compared to the previous generations which are the Multi-room audio support and enhanced playback streaming in 1080p.
Set Up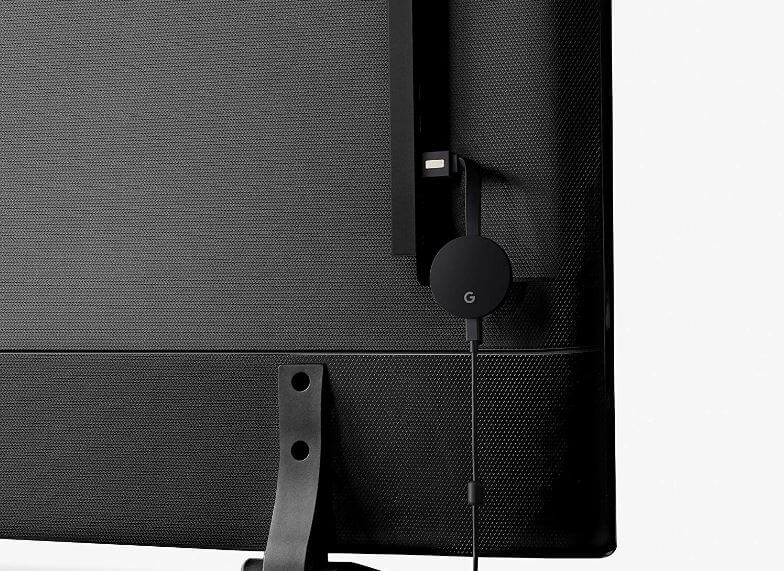 The setup process of Chromecast is straightforward. Simply plug in the device to the HDMI port on the TV. Download and install the Google Home app on your smartphone and connect it to your Chromecast. Link with your Google account and connect your home WiFi, then follow the on-screen instructions on the Google Home app to complete the setup process.
Generally, the Chromecast doesn't have any remote control to switch between options as the streaming contents are from the secondary device connected to the same WiFi.
Supported Devices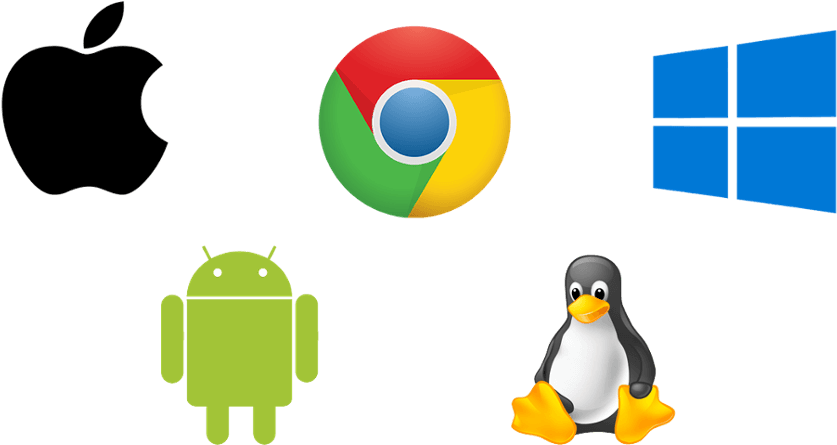 Just like the earlier versions, Chromecast 3rd generation works with Android, iPhone, tablets, Windows, Mac and Linux devices. The Chrome browser is necessary to cast web contents from a PC computer. Additionally it supports casting from Chromebook, you can cast all the media files and games to big screen.
Note: Make sure your smartphone or computer is connected to the same WiFi the Chromecast is connected.
Supported Apps and Services
Google Chromecast works perfectly on all Cast-enabled apps and services. Some of the Chromecast compatible apps are Google Photos, Netflix, Hulu, YouTube TV, Spotify, Plex, YouTube, Google Play Music, Vudu, Sling TV, Pandora Music, HBO Go, HBO Now, NowTV, BT Sports and many more.
Apart from Chromecast compatible apps and services, you will be able to mirror other apps to a TV screen using Chromecast. In the same way, you can cast the Chrome browser from a PC in case if you want to cast contents from a computer. Other than streaming apps, it has an ability to support various gaming apps too. Gaming on the big screen is more enjoyable than on a smartphone.
Streaming Quality
Third generation HD Chromecast is incorporated with the ability to supports 60fps streaming at 1080p resolution. The earlier Chromecast versions supports only 30fps at 1080p quality and 60fps at 720p quality. The video streaming quality of the third generation is less when compared to the Chromecast Ultra as it supports 4K streaming without any limitations.
Furthermore, it supports different subtitle formats, that means it enables you to watch movies and shows along with subtitles. To enjoy quality streaming, you must have standard internet connection, as the video resolution is entirely depending on internet speed.
To Conclude
Google Chromecast 3rd generation is a standalone streaming device furnishing all the features of the previous generation. Probably it seems to be an updated version with HD 1080p support, but not 4K resolution. It is affordable with necessary elements, but when comparing with competitors like Amazon Firestick, Roku, its features are very minimalistic.
What are your thoughts on the Google Chromecast 3rd generation? Leave it in the comments below. Follow us on Facebook and Twitter for more updates.
Was this article helpful?