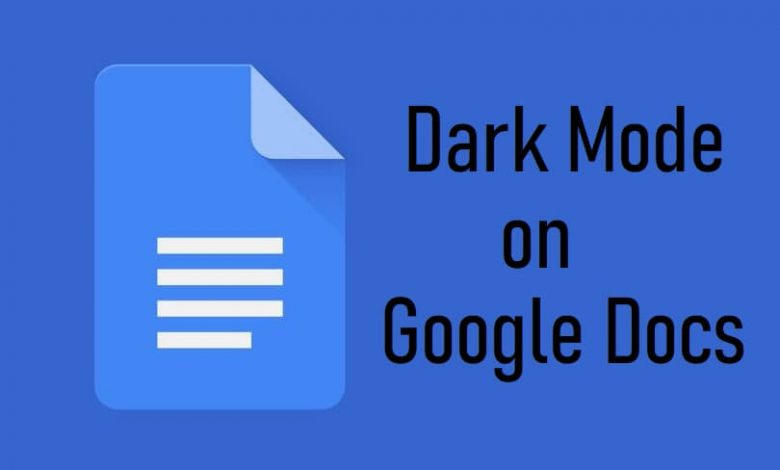 Google Docs is a web-based word processor which you can use to create, edit & store documents and spreadsheets. Anyone with an internet connection can access the Google Docs files on their computer. Offered by Google, it is compatible with various presentation and word processor applications. Google Docs was the first-word processor to offer shared online document editing. Google Docs is also available as a standalone app for iOS and Android devices. As Dark Mode feature getting popular day by day, it is also exciting to use dark mode on Google docs. You can easily enable night mode on Google Docs.
How to Enable Dark Mode on Google Docs?
As there is no official support for dark mode on Google docs, you need to download an extension called Darkdocs.
(1) Open Chrome browser on your PC or laptop.
You can also find Darkdocs extension on Mozilla Firefox browser.
(2) Visit this link and click Add to chrome.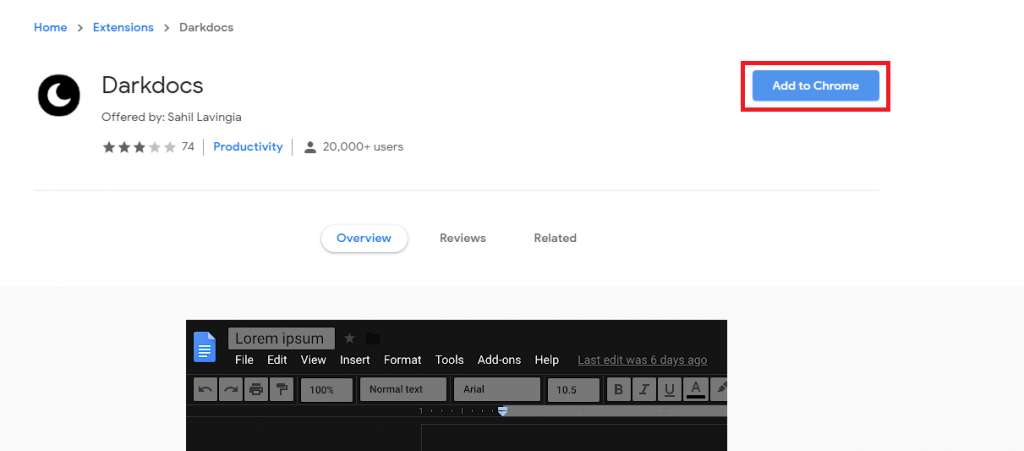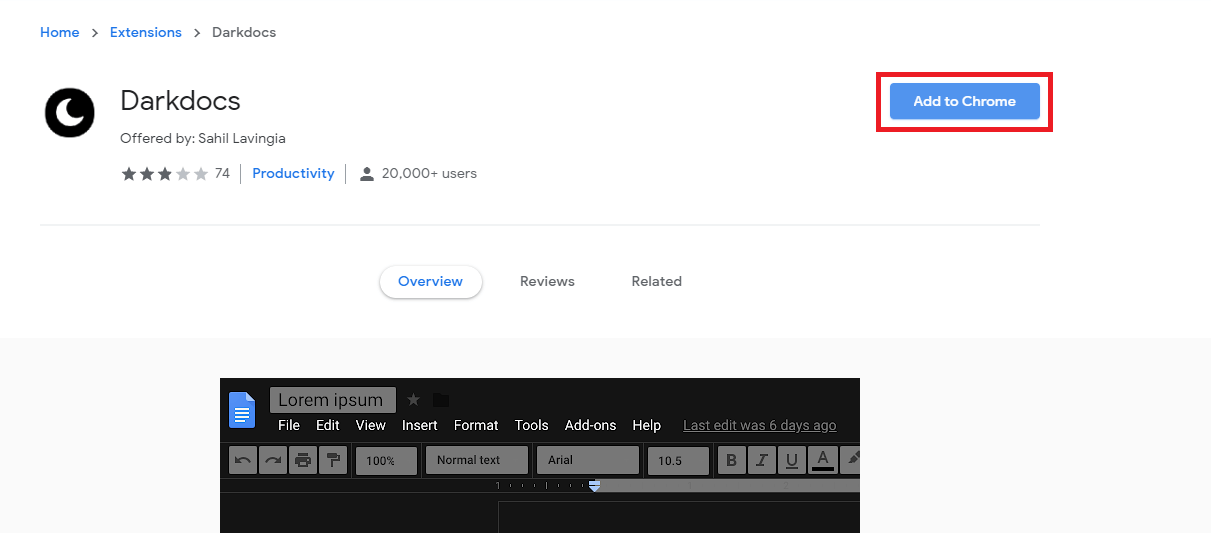 (3) Tap Add Extension.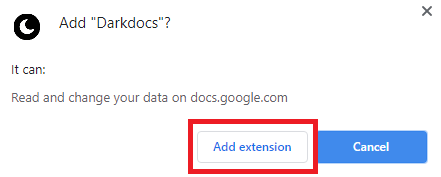 (4) Wait for the confirmation message on the top left corner of the screen.

(5) After receiving the confirmation message, open Google Docs on a new tab.
(6) Tap the moon like extension that you downloaded recently.

(7) Your appearance of Google docs will be darken automatically.
Instead of Darkdocs, you can also use other extensions like Docs Dark Mode or Docs Dark Theme. You can also try other Best Chrome Dark Theme Extensions as well.
Is it possible to turn on dark mode on Google Docs (mobile versions)?
No. Unfortunately, there is no way to enable the dark theme on mobile versions of Google Docs. We will update you once the night mode was released for smartphone apps.
Do you want to share any information related to this guide? Drop it in the comments section provided below. Use our Facebook and Twitter profiles to share your feedback related to this article.