Nowadays, video Conference apps are essential to develop and globalise, establish and maintain healthy relationships with customers, partners, investor and co-workers. Google Hangouts Meet is one such app which provides all the benefits required by the user who isn't able to conduct face to face communication or meetings.
What is Google Hangouts Meet?
Google Hangouts Meet or Google Meet or Hangouts Meet is a cross-platform video conferencing app designed for business professionals. Google Hangouts Meet is one of the best ways to conduct video meetings online. With the help of G Suite Enterprise, one can hold a video meeting with 100 people, without any time limit. As a participant, you can join the meeting through a web browser, Google calendar, Meeting invite URL, Hangouts Chat, etc.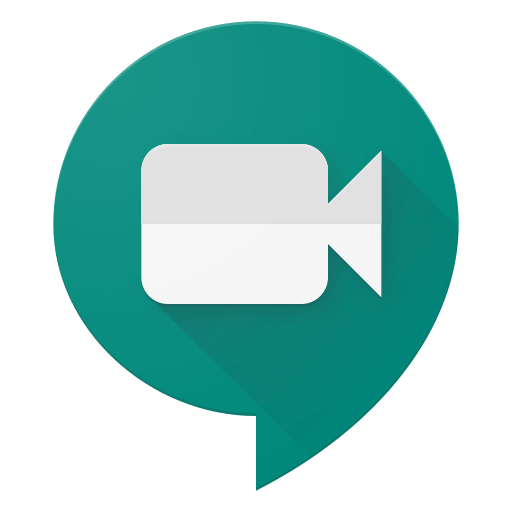 As it was developed by Google, all the message and calls history will be encrypted. So there are no security concerns while using this app. It also supports other features like screen sharing, recording video calls, live captioning, HD video calling and more.
How much its costs?
To set up and use Google Meet app, you need a paid Google Suite account. There are three plans available for G Suite:
Basic Plan – $6 USD/user/month
Business – $12 USD/user/month
Enterprise – $25 USD/user/month
Anyone with Google account can join the meeting for free. To host or conduct a meeting, you will need a G Suite account. The more you pay, more number of people can join in a single meeting call.
Note: If you're a new user to G Suite, you will get 14-day free trial to test out the features. Click here to sign up for G Suite free trial.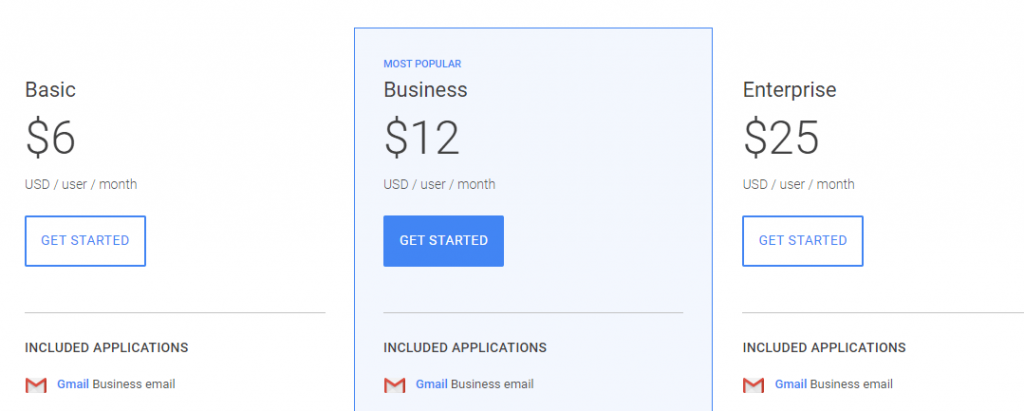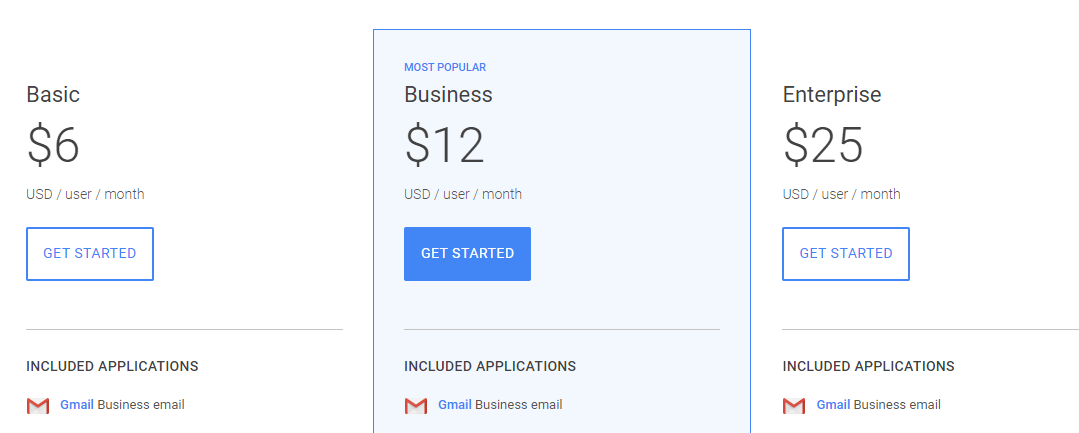 How to Download Google Hangouts Meet?
Installing Google Hangouts Meet is very simple. Android and iOS users can download the app directly from the Google Play Store or Apple Store. Desktop users (Windows and Mac) can join the meeting by simply visiting meet.google.com. You can't access the web version on browsers like Safari or Internet Explorer. It is highly recommended to use the Chrome browser for a web version.
If you're a smartphone user, head to the respective app store and download it just like other apps. The app is completely free to download and install.
How to Setup Google Hangouts Meet?
Unlike other video conference apps, Google Hangouts Meet doesn't require any setup process.
On mobile:
Launch the app
Go through the on-screen prompts to allow permissions for basic requirements (to take pictures, record video & audio)
Select the Google account (if you synced two or more accounts in your device)
On browser:
Open Chrome browser and visit the meet website (meet.google.com)
By default, the Hangouts Meet will be logged-in with the google account that you have synced on Chrome browser.
How to Join a Meeting?
Like the setup process, it is very easy to join a meeting. Just open the app or web version and select "Use a meeting code." Enter the meeting code that you received and select the Join Meeting. Now, the meeting will be started with your team members.
If you have received the meeting link through email or text message, just click the link that you received and go through the on-screen prompts to join the meeting.
In case, if you have scheduled the meeting on the calendar, open the calendar app and select the event that you want to join. Select Join Hangouts Meet (mobile devices – Join Video Call) and click Join Now.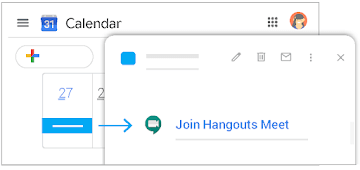 How to Create a New Meeting?
As we said earlier, you need a G Suite package for your Google account in order to create a new meeting. If you had purchased the G Suite premium package, follow these steps to create a new meeting.
On browser:
Visit meet.google.com.
Click Start a meeting.
Enter a name and click Continue.
Click Join Now.
To add new people to the meeting, copy the invitation link and send an invite through email or messaging apps.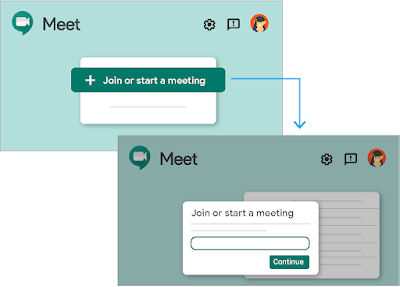 On smartphones:
Open the meeting app and select +New Meeting.
Send the invite link or meeting code to add participants.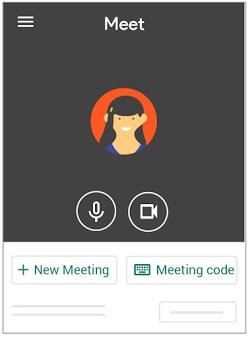 How to Record the Meetings?
The recording feature is only available on the web version on PCs. While using on a smartphone, you will get notified when a recording starts or stops but, you can't control the recordings.
A detailed article on How to Record Google Hangouts Meetings?
Open the meet app or web version and join the meeting.
Click the three-dot menu icon and select Record Meeting.
When the recording is started, other users will be notified.
To stop the recording, click the three-dot icon again and select Stop recording.
Wait for the recording file to be generated. Once it is generated, you can find the file from My Drive > Meet Recordings.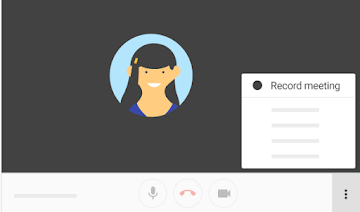 How to Schedule a Meeting?
To schedule a meeting, use the Google Calendar app or Google Calendar web version installed on your device.
Tap the +Create menu.
Enter the required details (description, timing, add guests & location) and tap Save.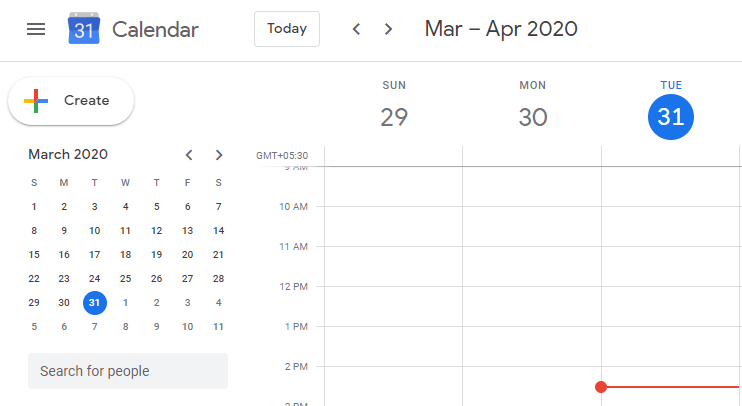 Alternatives for Google Hangouts Meet
Instead of the Google Hangouts Meet app, you can also use other apps which has advanced video calling features. Here are some of the apps:
GoToMeeting – GoToMeeting is a perfect alternative for Google Hangouts Meet. With the help of this app, you can seamlessly schedule, manage and join the meetings directly from your Google Calendar.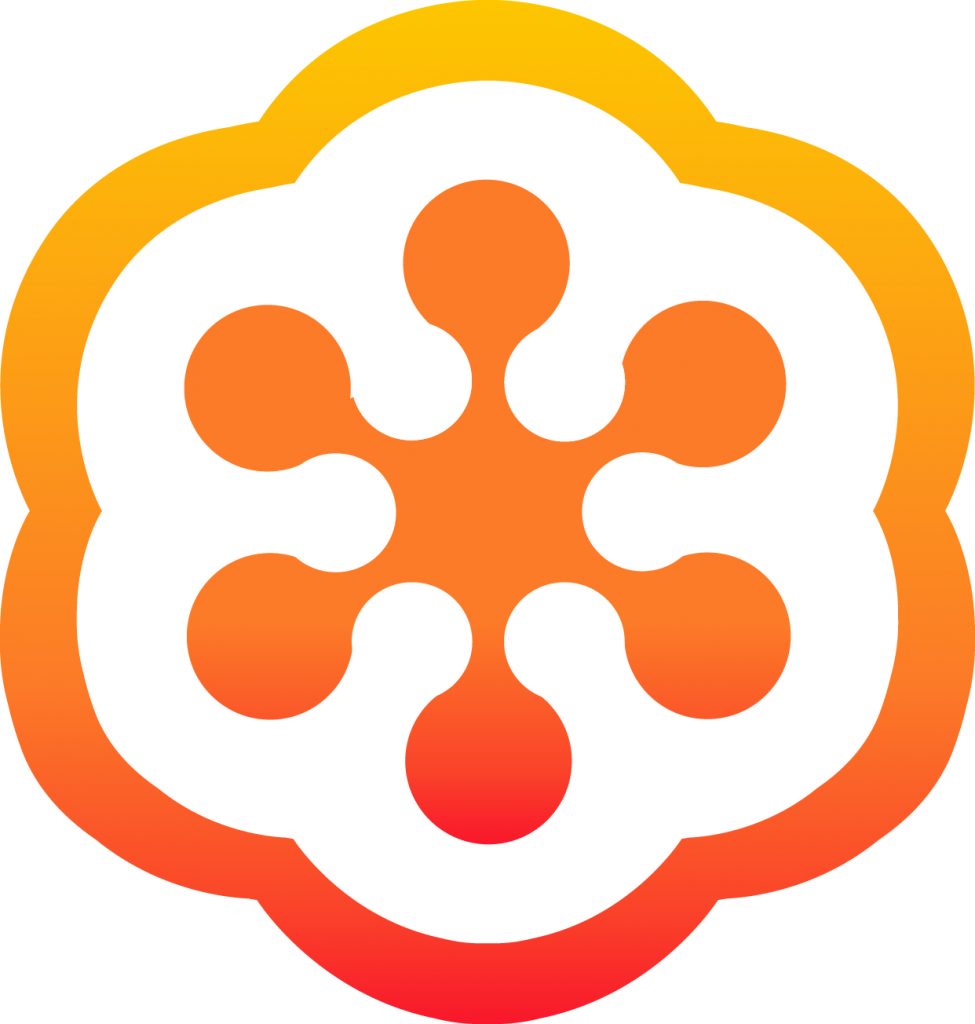 Read more about GoToMeeting.
Zoom Cloud Meetings – It is an essential tool for small, medium, and large-sized organisations that want to remain in touch and maintain their daily workflows without any disruption.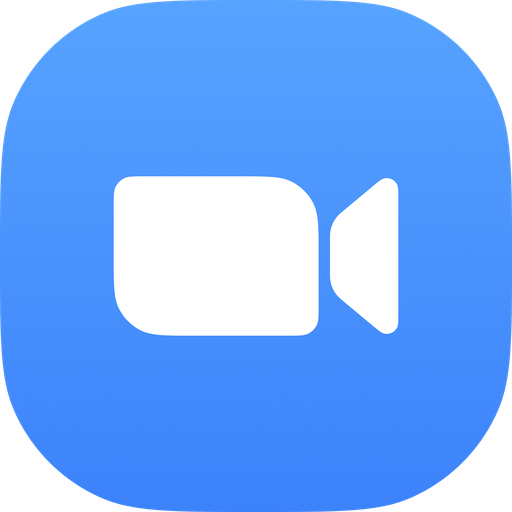 Read more about Zoom Cloud Meetings.
Cisco Webex Meetings – Cisco Webex Meetings is another application capable of conducting online meeting, webinars, online training courses, presentations and more.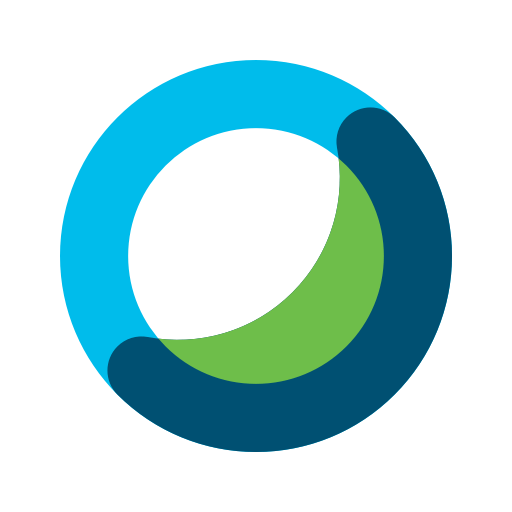 Read more about Cisco Webex Meetings.
People often confuse the Google Meet app vs the Google Hangouts. These two are similar but not the same. The Google Meet app is an upgraded version of the basic Hangouts app releases in 2013. Google Meet is to completely replace the classic Hangouts app by Google some time in 2020.
Do you want to share any information related to this article? make use of the comments section provided below. Also, follow our social media profiles Facebook and Twitter for more related tech articles.
Was this article helpful?