Google News is a way to discover the latest news around you and from all over the world in one place. You can get a brief update of all news or a topic you are looking for and keep you updated with local and international happenings. It offers more than thousands of daily magazines to read, you can follow your favorite magazine and interesting topics to get real-time updates. Google News is designed with an easy and efficient interface with enormous features including dark mode. Let us see how to enable the dark mode on Google News to enhance your reading on digital devices with less stress on your eyes during prolonged reading.
The Google News service is entirely available at free of cost. The app is available on all major operating systems including Android, iOS and web versions on Windows and Mac.
Dark Mode on Google News – Android App
#1: Launch the Google News app on your Android smartphone.
#2: Now tap your Profile icon at top right corner of the app screen.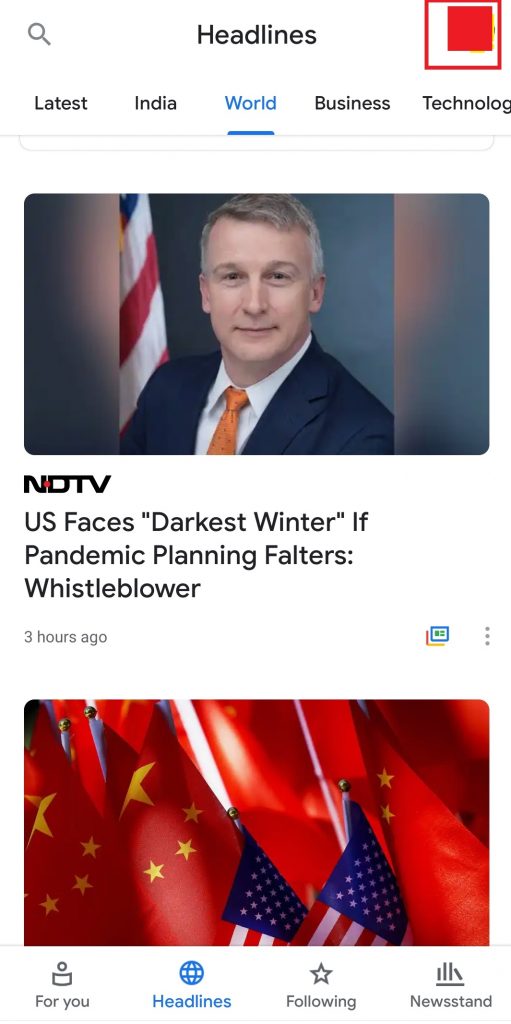 #3: Next tap Settings option.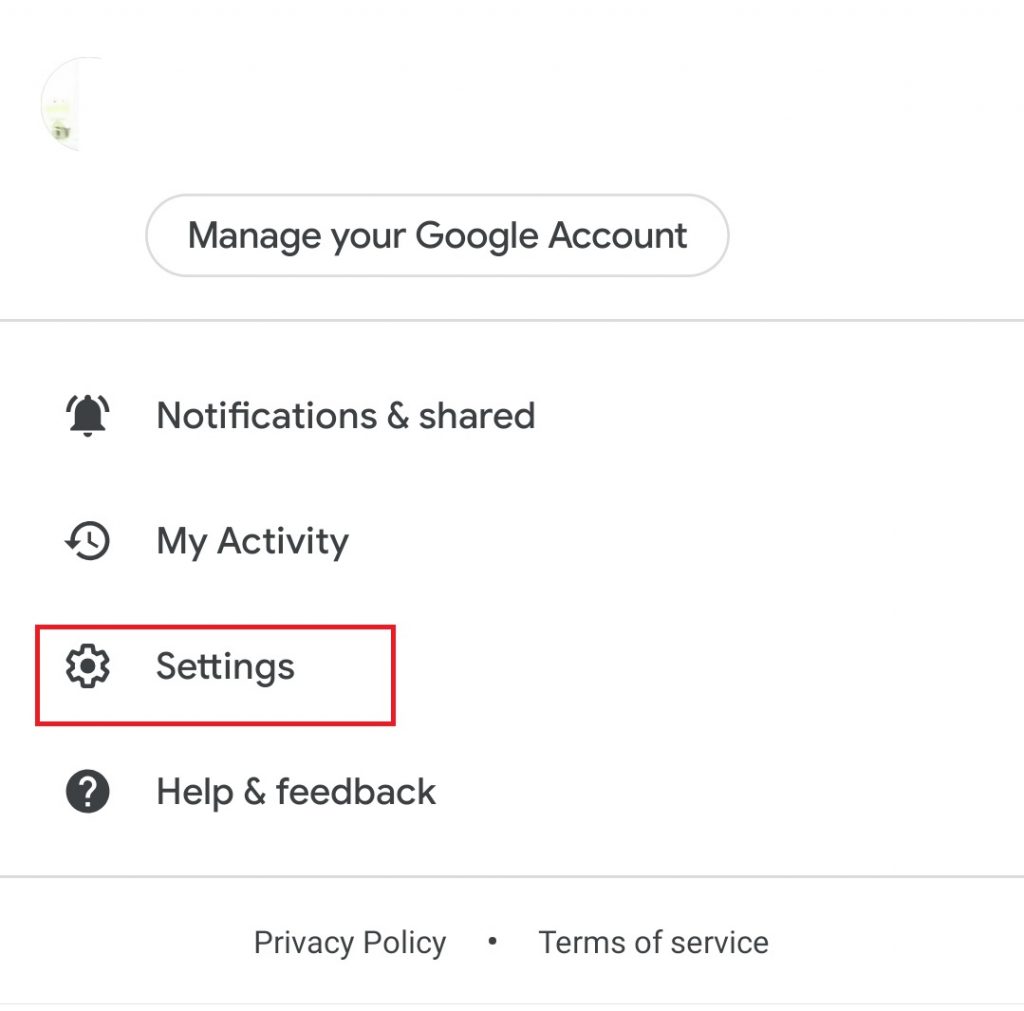 #4: Scroll down to Dark Theme option under General Settings and select it.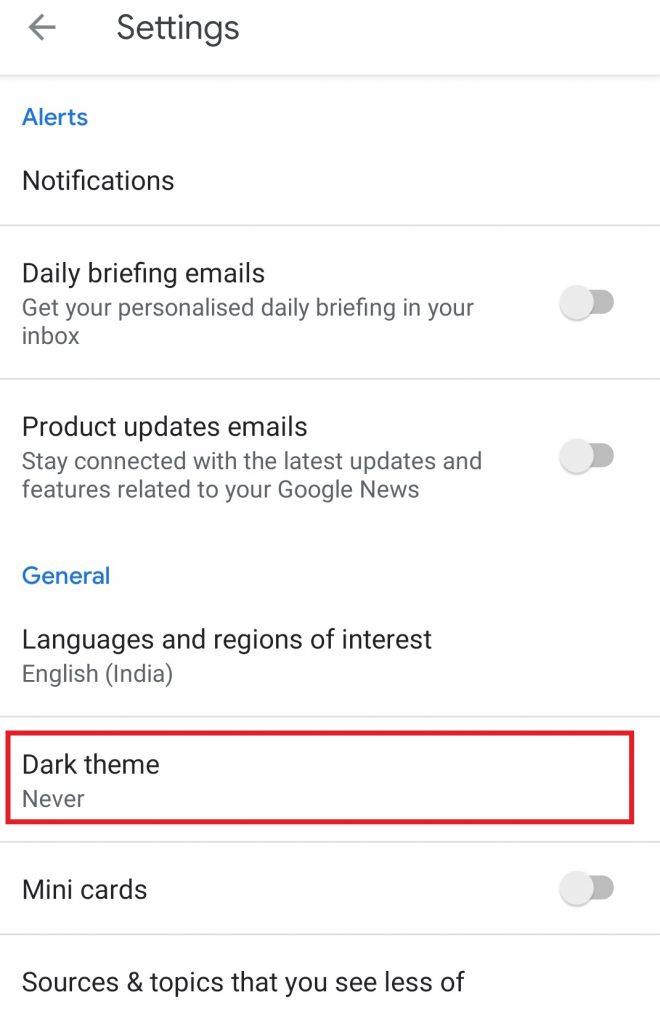 #5: A small prompt will appear on the screen with three options (System default, Always & Never).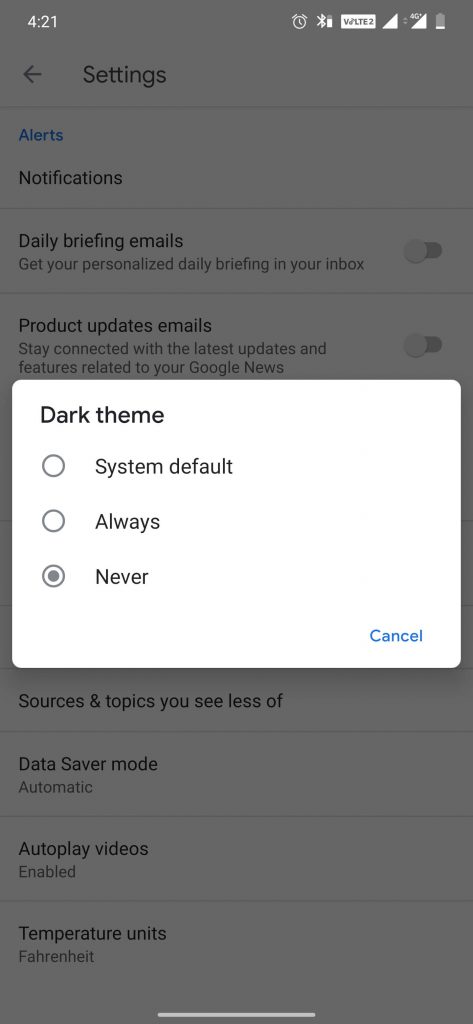 #6: At your convenience, you can choose either of the options.
Choosing System Default, you will get the dark mode based on the Dark theme settings of the phone.
Choosing Always will keep the app running with dark mode always respective of the phone's default theme.
Choosing Never will not apply a dark mode and will be in a light theme.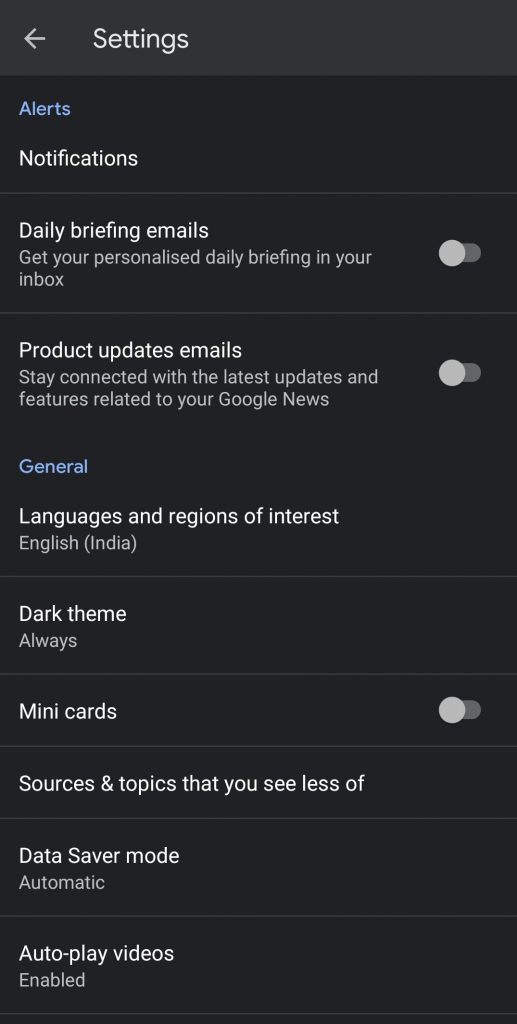 Dark Mode on Google News – iOS (iPhone & iPad)
The Google News app on iPhone and iPad doesn't have a dedicated dark mode feature within the app. Instead, it uses the system default settings for the Dark theme. So if you had set your iOS device's theme to Dark, then you will Google News app in dark theme.
To know how to enable dark mode on iPhone, click this link for a detailed guide on how to do it.
Google News Dark Mode on Computer
Unlike Android mobile apps, Google doesn't provide a dark mode option for its website. Using dark mode extension is the only way to access the Google News website in dark mode. Dark Reader is one of the best extensions that work across all kinds of websites, including Google News.
Dark Theme for Google News is well integrated with Google Chrome and Mozilla Firefox browsers.
#1: Open your Chrome web browser on your computer or laptop.
#2: Now go to Chrome Web Store and search for Dark Theme for Google News Extension.

#3: Select the Extension and then click Add to Chrome button.
#4: Once the installation is done, the confirmation message will appear on the screen.
#5: Now visit news.google.co.in and click the Dark Theme for Google News extension on top.
#6: Your Google News layout will automatically change to dark.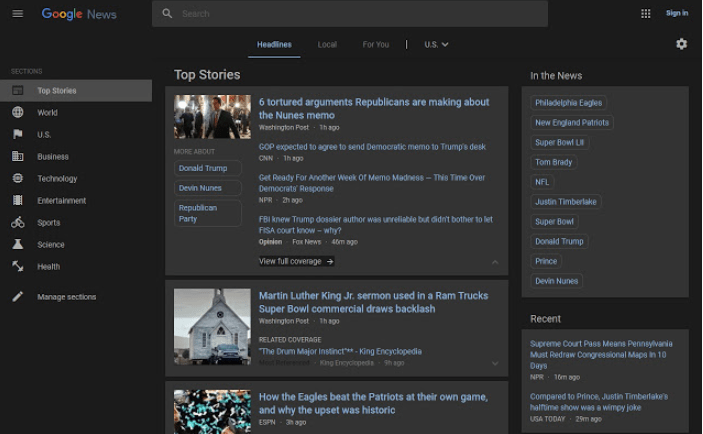 Alternatives to Dark Theme for Google News: There are several Dark theme extension are available to install. Some of them will function similarly and even better to Dark mode for Google News. They are Night Eye, Dark Mode, Luna Reader, Dark Night Mode, Midnight Lizard, and many more.
To Conclude
Fortunately, the Google News Android mobile app alone brings a dark theme as an inbuilt feature. You can change the app layout to a dark or light theme whenever you want. Dark mode will highlight the news topics and contents in a different color for easy reading and keep you focused on things you are looking for.
Was this article helpful?