Whether you are a healthcare practitioner or an organization, it is a must to have a solid online presence to send your message and grow your practice. Healthcare is a competitive industry; if you are new, expect it to take time and a lot of effort to connect with your audience.
With digital marketing, you can skip the waiting game and save all your efforts. Digital marketing helps you reach farther and connect faster with people who need your services and medical guidance.
Why Use Digital Marketing for Healthcare Companies and Groups
Digital marketing is undeniably crucial in the healthcare industry because it helps:
Promote web traffic, leading more patients or clients to hospitals, clinics, health centers, and health organizations.
Design better websites and other digital platforms with healthcare digital marketing strategies
Provide updated and timely health and wellness information.
Healthcare organizations, providers, and practitioners also use digital marketing to build a strong reputation. They showcase their services and products on their optimized website, publish case studies, highlight reviews, and testimonials, and produce relevant blog posts.
Digital marketing solidifies an online presence, but it takes more than just having a website, social media page, or blog. It takes the best digital strategies to create a successful marketing campaign.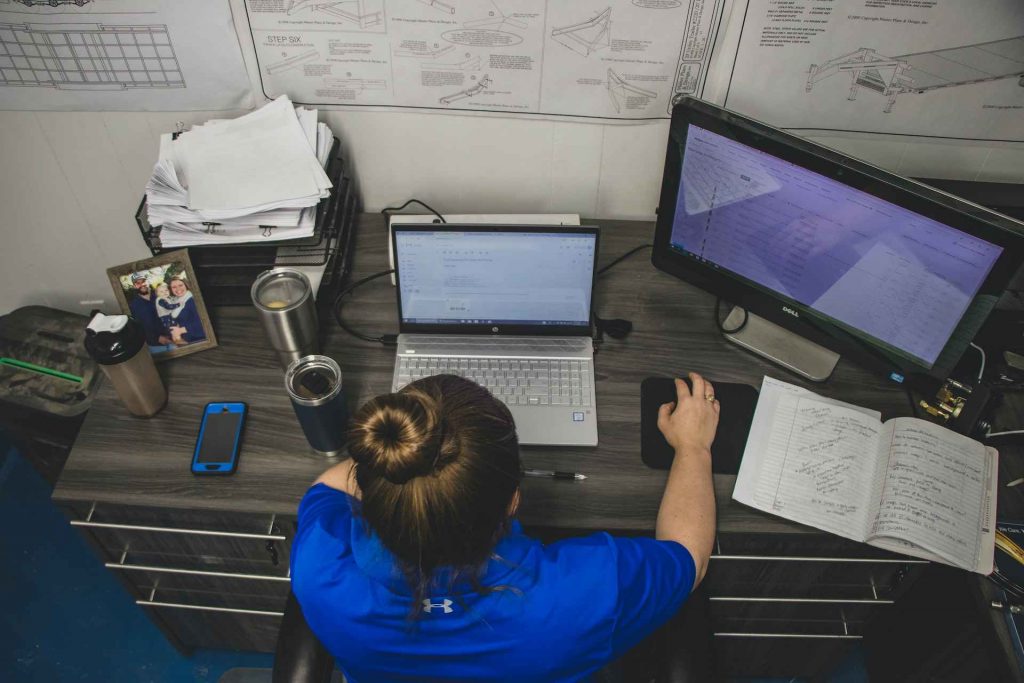 3 Top Healthcare Digital Marketing Strategies
Digital marketing has impressive benefits for medical professionals, providers, and groups. Let us find out how to leverage digital marketing with the top strategies below.
1. Reach Your Leads with Search Engine Optimization (SEO)
A successful healthcare marketing campaign is possible with SEO. Search engines like Google constantly update their search algorithms to provide users with the most valuable and relevant answers. Any change made to Search aims to improve result usefulness. Thus, you need to optimize your website to adhere to these changes.
SEO helps websites rank higher on search engine results pages (SERPs) and improve visibility. You can reach your audience through an optimized website and promote your brand, business, and services. The following are essential SEO strategies to help promote an optimized site:
Use on-page SEO tactics. These optimization strategies performed within your site help Google better understand your content. On-page SEO includes content, header tags, URLs, page titles, meta descriptions, keyword use and placement, page format, and more.
Include off-page SEO. These are strategies performed outside your pages to help build authority and relevance online. Off-page SEO techniques include blogs, social media, backlinks, forum listings, and local listings. Social media marketing should be part of your digital marketing tactics in 2022.
Take time for technical SEO. Any technical aspect of your site is technical SEO. These techniques help Google crawl and index your site better. Examples include using secure Advertisingsockets layer (SSL) certificates, removing duplicate content, increasing site speed, adding structured data markups, and using an XML sitemap.
2. Promote Your Business or Group with Pay-Per-Click (PPC)
PPC is about using paid advertising to promote your business or practice. Using PPC means you can pay to see your ads by people actively looking for your products or services. Paid ads can target users better using their exact location, search intent, and demographics.
Use PPC as a part of your digital strategies to grow your business. Many companies prefer this strategy as search spending reaches $260 billion in 2022. Promote your business with PPC using the following tips.
Design mobile-friendly ads and landing pages. Many people look for health information and businesses online, so you must always pay attention to mobile advertising. Place key details of your ad and call-to-action (CTA) on the first few lines of your landing page content; avoid large images, and check using different mobile devices.
Make use of ad extensions. This is additional information placed on your ads. You can use location, call, message, site links, products, seller ratings, and other valuable information to get your audience to click.
Advertise on different ad platforms. Ads are more than just on Google Search. Use platforms where your customers are, like Facebook, YouTube, Twitter, LinkedIn, and Instagram.
Set an attainable budget. Assess your business or group resources. Set achievable goals and stick to your marketing plan. Always track your progress through the ads platform (Google Ads, Twitter Ads, Facebook Ads, etc.) to see which campaign works and which ones you should pause or delete.
3. Use Blogs and Content Marketing
According to Digitalauthority.me, optimized content is crucial to healthcare digital marketing. With well-crafted, updated, and valuable content, patients and clients prefer your practice and business for the best health information. Patients visit your website to find information, purchase products, or use your services through your content.
Content marketing is not just about writing articles. There is a variety of content to choose from. Take cues from the kind of content your patients or customers prefer. Here are some tips for creating the best content to win more customers
Create top-quality landing pages. Publish advanced health guides and optimize these with relevant keywords. You can use templates like those found in Unbounce and Instapage for creative and high-quality landing pages.
Segment your audience. Group them according to needs by creating audience personas. These are detailed profiles to help you develop specific and compelling content.
Check your competitors. Find out what content and type your competitors use to drive engagements. Learn from their achievements and avoid their mistakes.
Add emotional keywords in your headlines. These words make your headlines engaging and valuable. But do not deceive your audience. If you promise a natural skin whitening strategy that works, then this should be in your content.
Use visuals to convey your message. Visual content, like videos, slideshow presentations, infographics, charts, graphs, etc., is excellent at engaging customers and providing critical information.
Test your content by running A/B testing. Split testing helps identify which version of your content is better at driving conversion, engagement, sales, etc. Split test content, images, CTAs, and other content elements.
Summing Up
Formulate a successful healthcare digital marketing strategy by prioritizing SEO, PPC, and content marketing. Always keep in mind the different techniques for each, and you are steps away from reaching your marketing goals. 
Was this article helpful?