Moving away from your home without your friends and family members is tough for every individual, especially when you have to live there for a longer period of time. If you are traveling to another country, how will you be able to learn and understand their language?
That's the biggest question one has to ask. New places often confuse individuals, but not now. This is a modern world, and the technology has got everything covered these days.
You don't have to feel like you are going to a distant place because you will be able to remain in touch with your loved one by using technological gadgets.
So, if you are going around the world, and you don't know how to make yourself feel comfortable there, here's what you need to know.
The internet
Can you even think about your life without the internet nowadays? It's nearly impossible. When people travel around the world, there isn't a lot they know about most of the countries. The internet can help one to understand each and everything about a country or an island.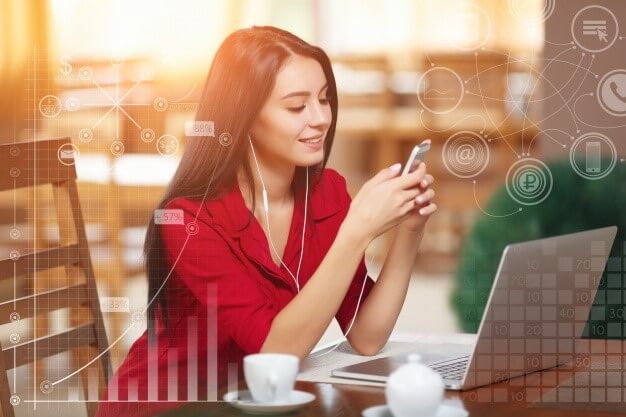 Source: Freepik
If you don't know about a particular spot or a restaurant, just take assistance from the internet, and you'll get all the information within a second. Who would've thought years ago that this would be possible one day? Well, this is the impact of technology on our lives.
The use of voice translator
When you are in a different country, it is hard to be comfortable because the people around you won't be able to understand you if you don't know their language. In such cases, you can rely on a voice translator for multilingual communication.
Once you use this tool, your words will be translated into the desired language within seconds. Two-way communication is necessary to convey your message, no matter where you are. So, the use of this voice translator will make you feel at home.
One of the best things about this technological device is, you will be able to convert your recording into text and text into voice. There is no need to learn another language when you have this luxury. Those who love traveling, this gadget is a must-have thing for them.
GPS
One of the biggest problems you have to face when you are in an unfamiliar country is to travel around. Either you need to reach a certain location, or you want to find the best route to reach your destination, GPS can help you be there in the best possible fashion.
When you are on an island, and you don't have much of the information available, the GPS apps can be your perfect companion. All you need to do is insert the location where you want to be, and this technological miracle will give you all the information in the world on how to be there instantly.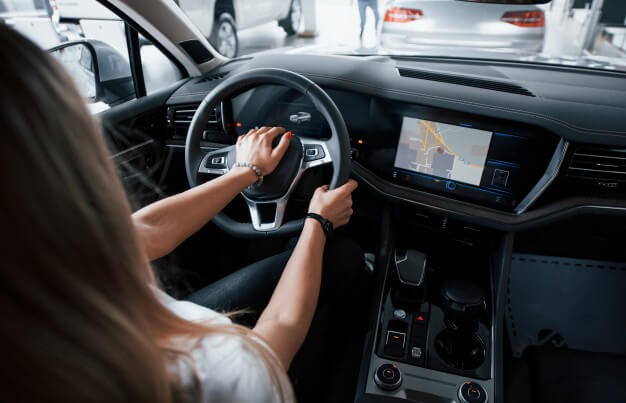 Source: Freepik
So, when you visit a country where you don't have any friends, there's nothing to be afraid of. Make GPS, your best friend, and travel the place without any hassle.
Currency conversion
Everyone goes somewhere to earn a handsome amount for themselves as well as for their families. A couple of years back, it was notoriously tricky to send money from one place to another place.
But nowadays, the transfer of money from one country to another is as easy as anything else. Today, we have the availability of PayPal and TrasferWise. When you are in a different country, these technological innovations will make you feel like you are in your own country, as far as currency conversion is concerned.
Now, you can send money from one country to another by using the aforementioned technological modernizations. Moreover, you don't have to pay a lot of tax as it was a couple of years ago. This is another miracle that has taken place just because of technology.
So, if you are in a different country, and the transfer of money is a problem for you, you can make yourself comfortable by converting and transferring your currency.
Smart Phones
We are living in a smart world, and the use of smartphones is pretty much necessary these days. The smartphone has revolutionized the world, and you can have everything you need on your mobile phone.
All the applications related to information, entertainment, and communication are available on smartphones. You can download from your play store or the apple store, and these applications can help you make yourself feel at home even if you are in a different country, far away from your house.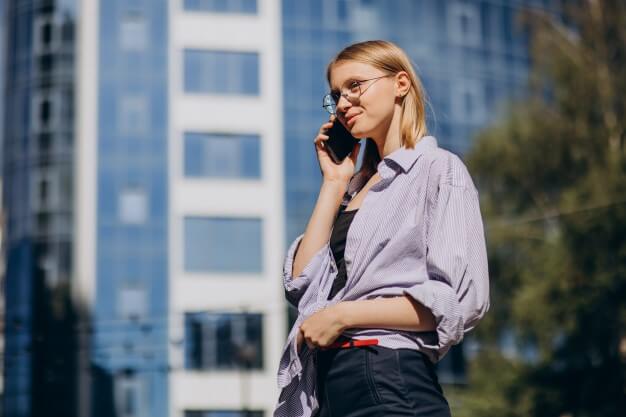 Source: Freepik
For example, if you are missing your friends and family members, you can simply use Skype conference video call with them. If you are bored, because you have no one to spend time with, you can download any application like Netflix from where you can watch movies and seasons to spend some quality time.
These are some of the examples of how a smartphone and technology can help us make yourself comfortable in a different country or Island.
Conclusion
Going to an unfamiliar place could be chaotic. People experience a lack of confidence when they are in a different country. Quite frankly, the feeling is real. When you are in a country, which is not yours, you always find ways of making yourself comfortable.
Well, one can use voice translators in order to communicate internationally, if the language is a barrier. Just like that, the internet can help us feel at home even in another country. If you are away from your house, and it's making you feel uncomfortable, read the aforementioned tips, and you will be able to calm yourself down.
Was this article helpful?