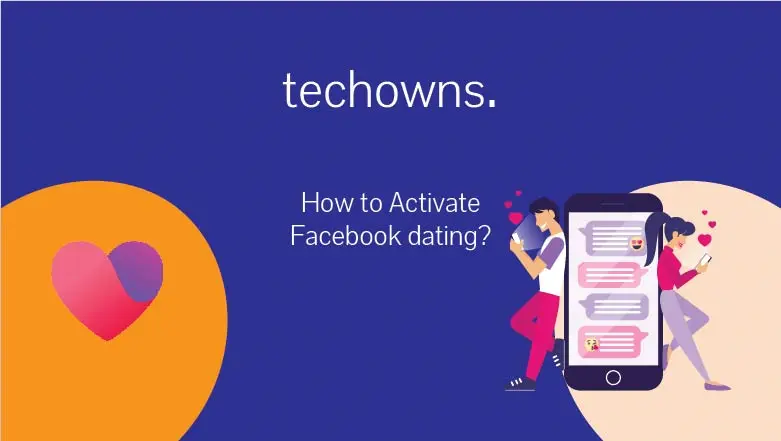 Facebook Dating is an attempt by Facebook to tap the dating market. The best thing about Facebook Dating is that it requires no additional setup, unlike other dating apps. It's a small module inside your Facebook mobile app. If you haven't discovered this feature yet, follow this guide to know on how to activate Facebook dating on your mobile.
All the features on Facebook Dating are available for free. The benefit of Facebook Dating is that it's a small module inside your Facebook app. It already has a user base, and you can see plenty of profiles near you. Dating is just a few taps or swipes away.
Android/iPhone – Launch the app > tap on the More icon > click on See More > choose Dating > customize the profile and start dating.
How to Activate Facebook Dating on Android and iPhone
Facebook dating is still not available on the web version. You can find it only on the Android and iOS apps. At the same time, the feature is available only in particular countries.
1 – Open the Facebook app on your Android or iOS device.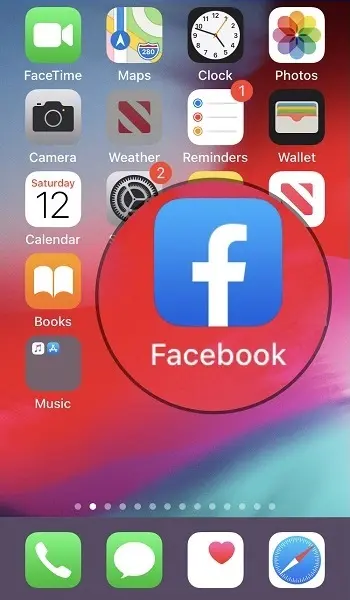 2 – Tap on the icon (three lines ≡) on the top right corner of the app landing screen.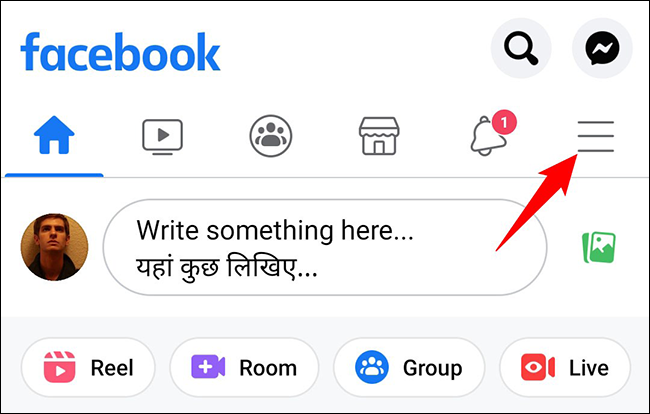 3 – Click on the See More button to see more apps.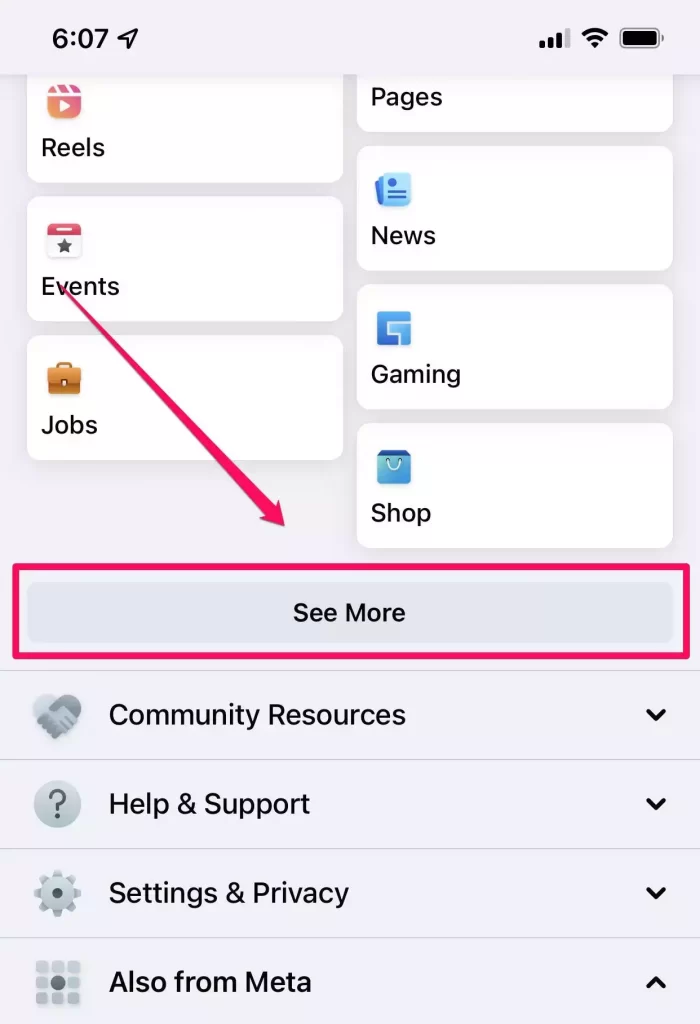 4 – Click on the Dating app tile.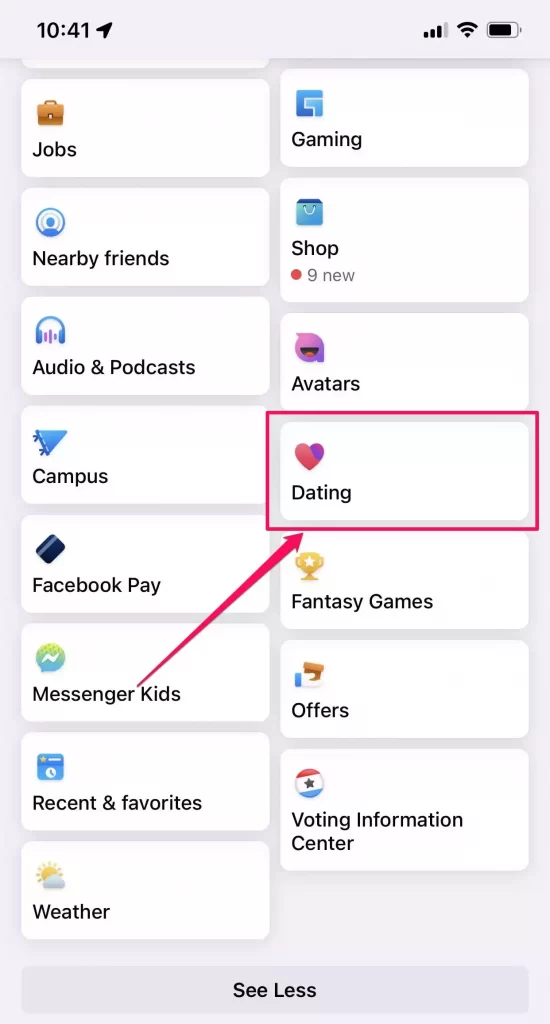 4 – Edit your dating preferences and profile details on the next screen.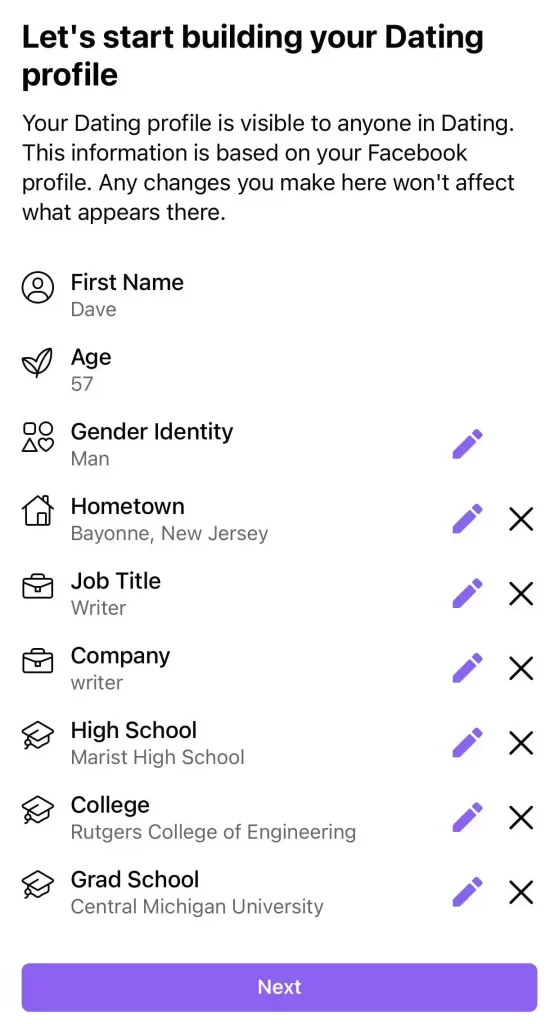 If you want to not show any details, you can tap the X icon to remove that detail from showing in your profile. To edit, tap the 🖉 button.
5 – All done! That's all you would need. You can start to see profiles nearby you with similar interests.
How to Use Facebook Dating [Android & iOS]
1 – Tap and open the Facebook Dating tile.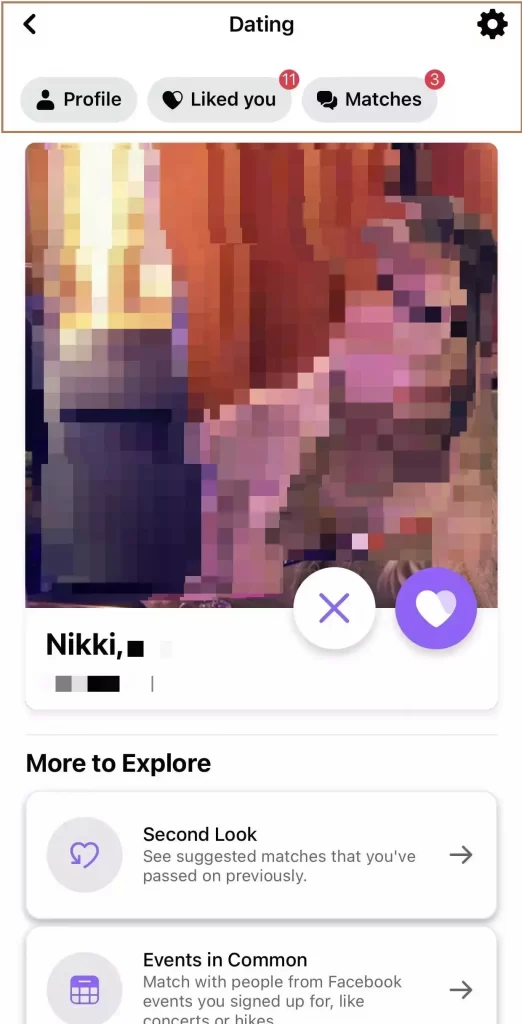 2 – To like or match a profile, press the 💜 icon or swipe the user's profile picture to the right.
3 – To express dislike, press the ⛌ button or swipe the profile pic to the left.
4 – Once a match has been made mutually, your match button will have a red color bubble to notify you that match has been made.
5 – If you click on Matches, you can chat or video call your match.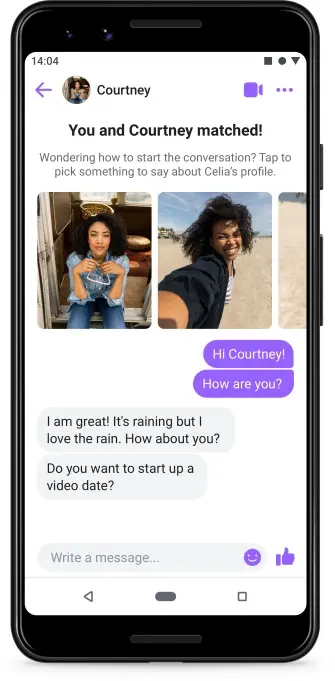 How to Deactivate Facebook Dating on Android & iOS
Deleting your Facebook Dating profile on an Android or iOS device is simple.
Open the Facebook app on Android or iOS.
Tap ≡ on the top right corner.
Look out for the tile labeled as Dating and tap on it.
Once the Dating app loads, Tap the settings icon in the top right corner.
Tap on the item labeled as General on the list view.
Scroll down until you find the button labeled as Delete Profile.
Tap on the Delete Profile button.
Tap Delete again if prompted.
Related – How to View Old Stories on Facebook
Frequently Asked Questions
Why has Facebook Dating is not showing up since 2021?
You won't be able to find Facebook Dating on the web as it is an app-only feature. However, it is available on both Android and iOS. Moreover, the Facebook Dating feature is not available in certain countries. Check the list of countries and regions where Facebook Dating is allowed.
Was this article helpful?