Reddit is the most powerful social news aggregation tool used by millions around the world. In addition to this, it is used as a discussion platform, web content rating, etc. The Reddit registered members will submit contents like texts, photos, links, images, etc, that get upvoted or downvoted by the community members. The posts will be organized into subreddits and user-created boards. While this media aggregation tool has loads of useful features, the article deals exclusively about flairs and how to add flair on Reddit in brief.
Flair – An Outline
It is good to know about flair just before heading to the procedure to add flair on Reddit.
Flair is a nothing but a type of tag used with the name on Reddit. Sometimes, it will be available in the post title in subreddits. Flair is useful to the Reddit community as it let them filter contents that are found to be useful to them. Choosing a flair will automatically show the contents useful to you in feeds while rejecting the ones that you don't like.
Type of Flair
1. User Flair (or) Individual Flair
As the name goes, users can select the user flair on Reddit. it appears next to the username. Subreddits allows both text and symbols. However, user flair functionality differs for each subreddit. For instance, some subreddit will let you select your own flair while others will let you create your own flair. The other case exists and in which only moderators can give flair.
For instance, Text flair looks like,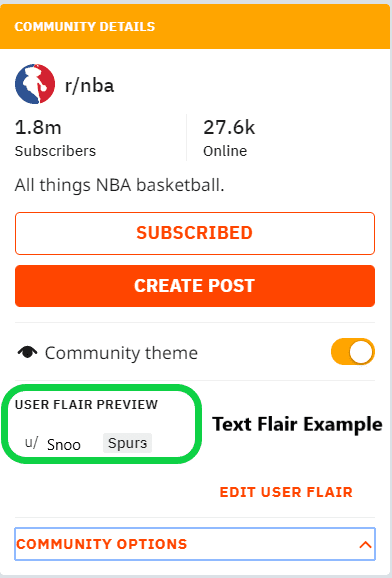 For instance, Symbol flair looks like,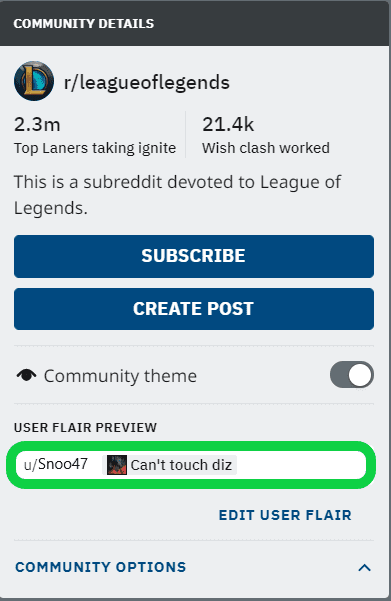 2. Post Flair
Post flair are nothing but the tags given for the posts. The user should post a thread just before it is flared. After you have posted the thread, you will find flair option listed under menu icon next to comments, share and save.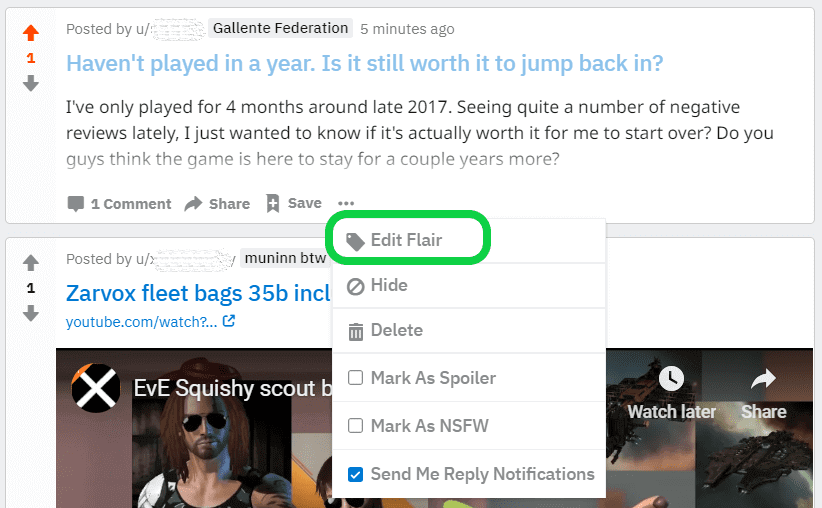 3. Meta
It refers to the higher level topics when compared to the usual threads that are posted on subreddit. This, in turn, means maintaining the subreddit for different purposes.
4. Critique
This type of Reddit flair is used on the weekly critique threads by the moderators.
5. Resource
When a post acts as a resource for other writers, then it is called resource flair on Reddit. For instance, thesauruses, name generator, AMA's, etc.
6. Discussion
It relatively implies the post that discusses writing as a craft. Discussions may be anything like a character, theme or point of view. These posts are often self-posts.
7. Advice
Those posts that ask for help implies Advice flair.
How to Add Flair on Reddit?
You can add flair to the post when creating it. Unfortunately, you cannot add flair on Reddit after you post it.
To add user flair on Reddit,
(1) Select a Subreddit on Reddit at first.
(2) Look for Community Options. Otherwise, find your username beneath Community Details from the right side.
(3) Click on ADD USER FLAIR option.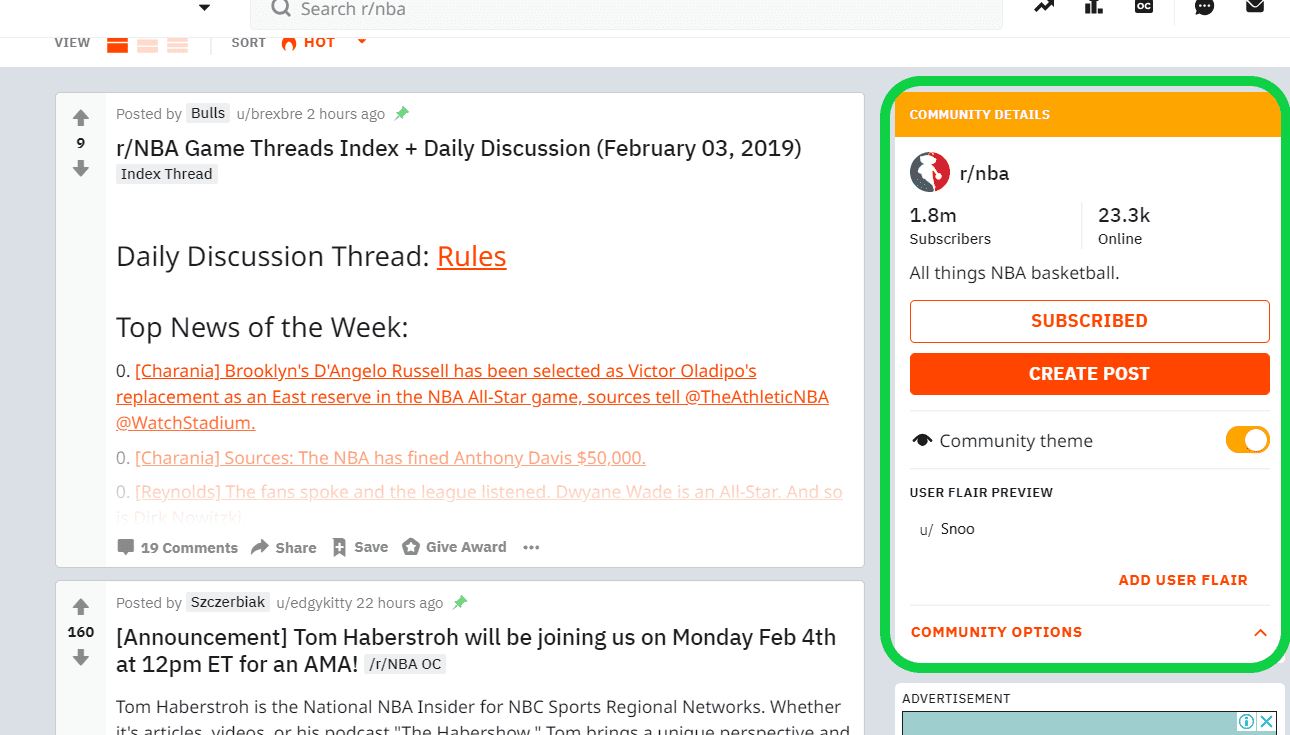 (4) Check in the box that says "Show my user flair on this community"
(5) Select any flair from the list and click on APPLY to make changes.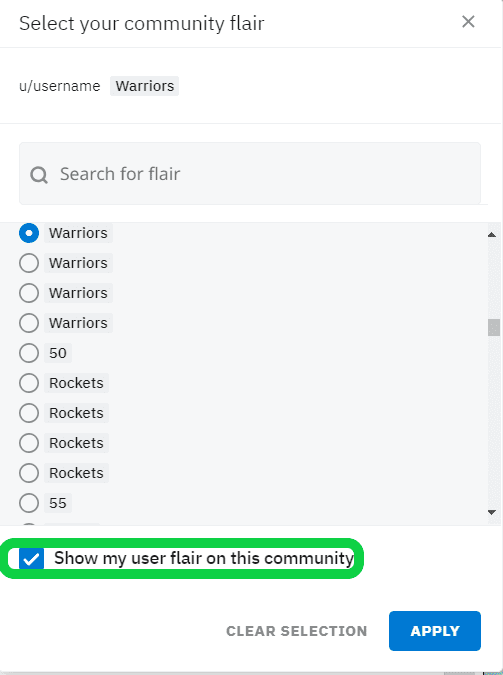 To add a flair to the post on Reddit,
Post flair allows the moderators and community members to create a visual flag for the tagged contents.
To add a flair to the post from Android or PC,
Just click the tag icon available at the top right side of any post on Android or on PC.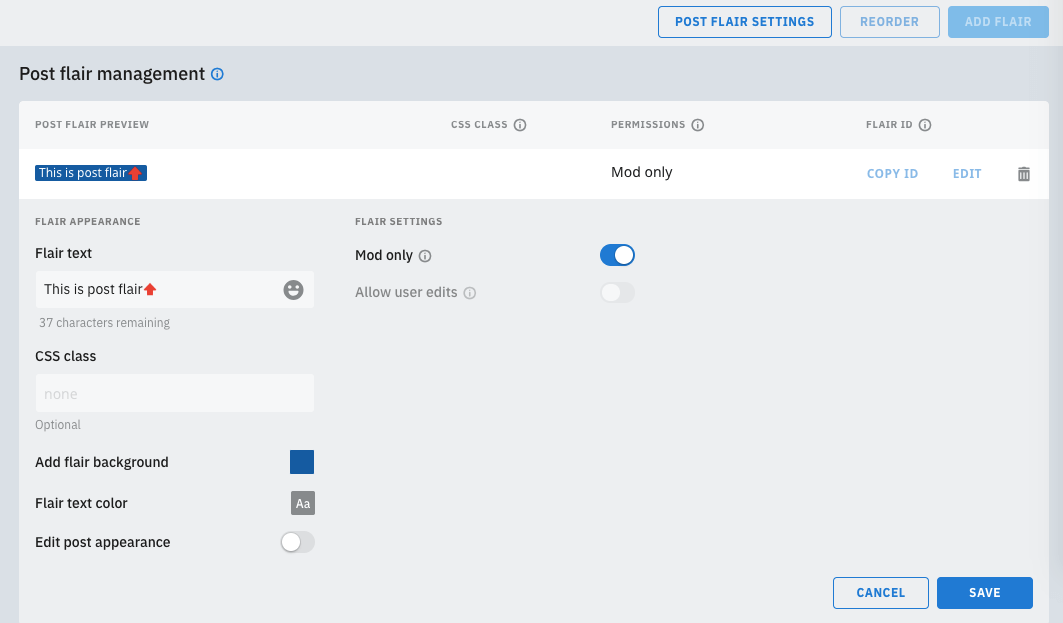 To add a flair to the post from iOS,
You will find the flair button just beneath where you enter the title.
Note: When you don't find "edit" option, then it means you can only receive the flair from the mods in this subreddit.
In this way, you can add a flair to the username.
Our Opinion
Reddit flair aims at providing a better experience at free of cost. Flair is useful for those who wanted to filter out the contents and access only those they are interested in. It is possible to add text as well as the post flair on Reddit. You need not carry out any complex procedure. Just follow the guidelines we have given above.
Are there any other ways to add flair? If in case, share it as comments. Connect with us on Facebook and Twitter page for more useful article updates.
Was this article helpful?