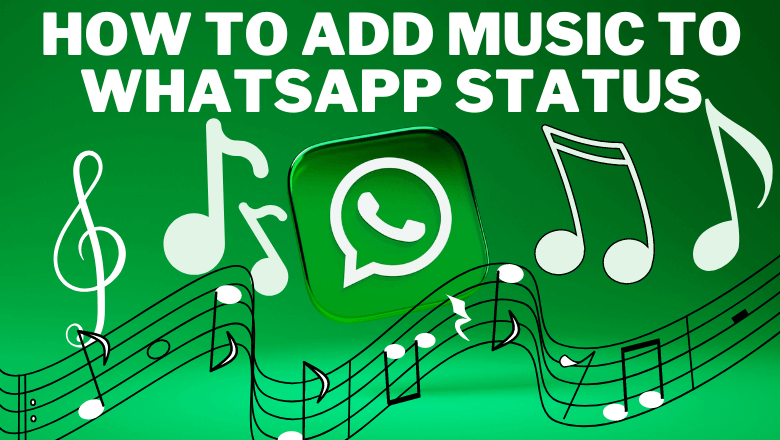 Key Highlights
There is no direct way to add music with pictures or videos while uploading WhatsApp Status.
You need to use a built-in media player to add background music.
Or, use a third-party editor to create the video with background music and upload the status on WhatsApp.
Social media apps like Snapchat and Instagram have the feature to upload stories along with the music. Likewise, you can also add music to WhatsApp status. Unfortunately, you can't add it directly. You must use the built-in audio player or video editing app on your smartphone.
WhatsApp's 24-hour status is the best way to capture and share your interesting moments with friends and family. By adding background music, the video or picture will look more interesting. According to the WABetaInfo report, WhatsApp will soon release a new update that lets users share voice notes on their WhatsApp status.
How to Add Music to WhatsApp Status Using the External Source
[1]. On your Smartphone, download WhatsApp from Google Play Store or App Store.
[2]. Now, launch the music app on your smartphone and play the music you want to add to your WhatsApp status.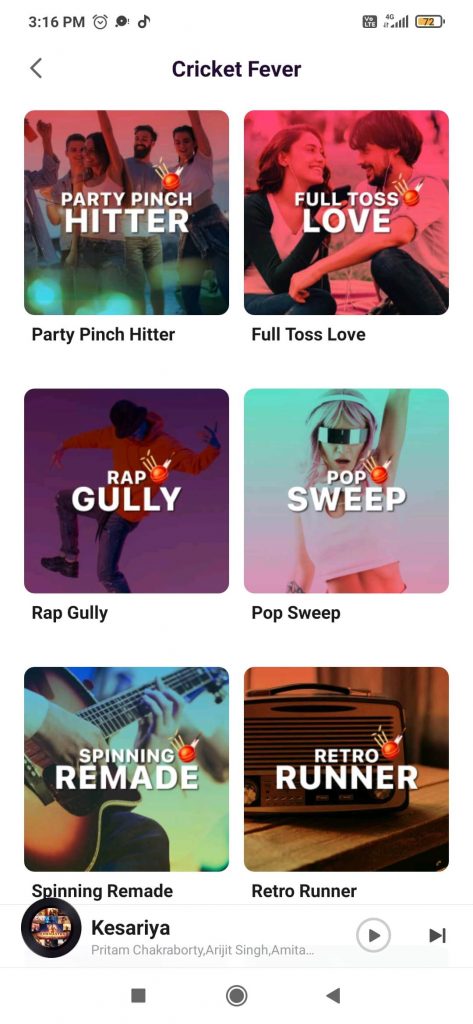 [3]. Open WhatsApp again and go to the Status section.
[4]. Click on the Plus icon or the Camera icon at the top.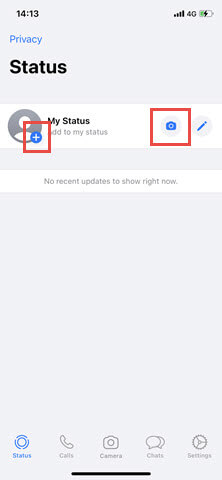 [5]. Hold the capture button to record a video with music playing in the background.
[6]. Once done, tap on the Arrow button to send the status.
How to Add Music to WhatsApp Status Using Instagram
[1]. Launch Instagram on your smartphone and tap the plus icon on the Your Story tab.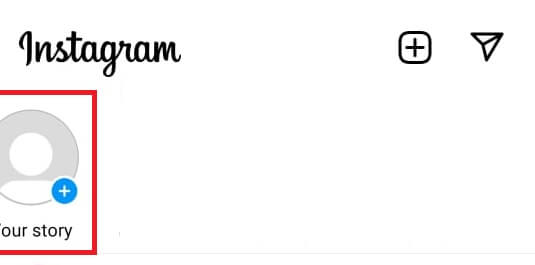 [2]. Select a photo or video from your gallery, or take a new one by pressing the capture icon.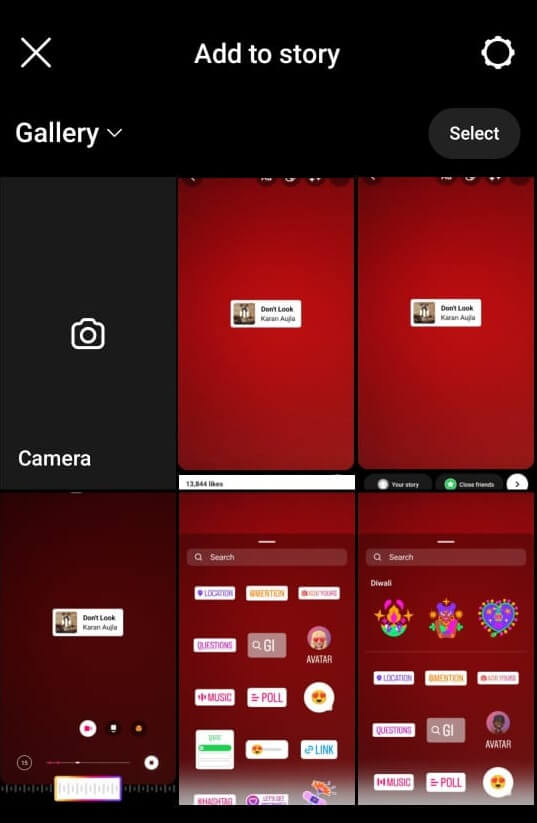 [3]. Click on the sticker icon at the top and select the Music button.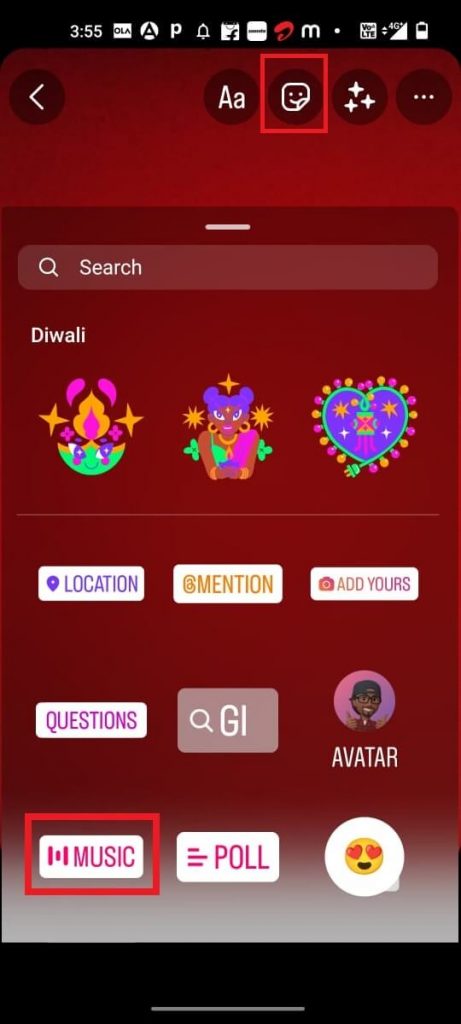 [4]. Choose the music from the list, or browse for the one you want. Once selected, tap Done to add the music.
[5]. Now, tap on the three-dotted icon at the top right.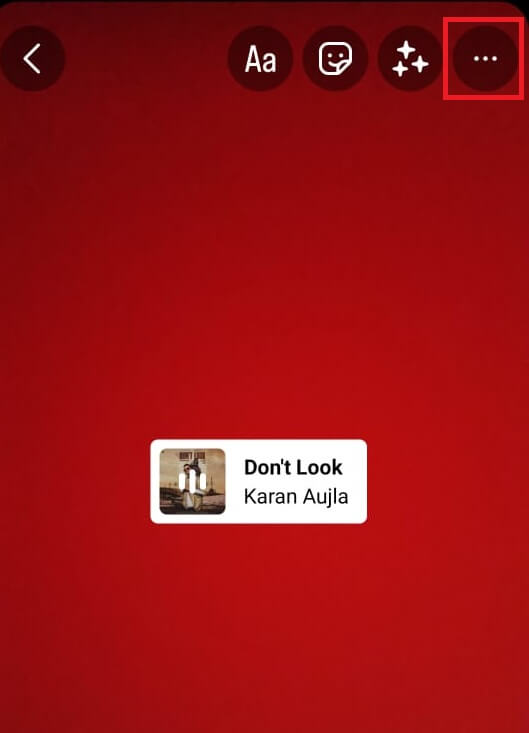 [6]. Select Save to download the video on your device.
[7]. Now, Open Whatsapp → Status → Plus icon → select the video from the gallery → tap the Send button to share the video with your WhatsApp friends.
How to Add Music to WhatsApp Status Using Video Editing App
InShot is the best music video editing app that you can use to trim & cut videos, add music, custom effects, stickers, text, blur backgrounds, and many more. You can use the InShot app to add music to any of your photos or video and share it on your WhatsApp status.
[1]. Install the InShot app on your Android or iPhone and launch it.
[2]. On the home screen, tap on the Video tab.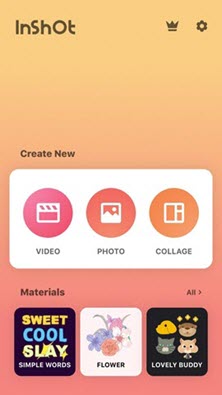 [3]. Select the video or photo and click on the Music icon at the bottom.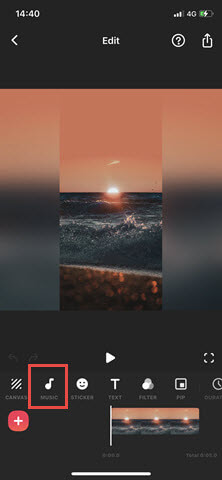 [4]. Search the song from your device library to add to your photo or video. Alternatively, you can use the Effects tab to add the music to your video.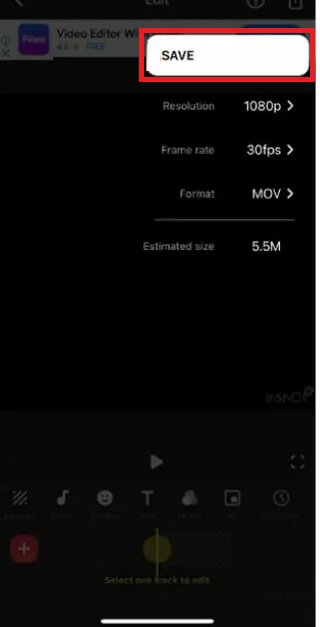 [5]. Tap the Save button. After saving the changes, tap the Export option to download the video.
[6]. Now, open WhatsApp and then share the status.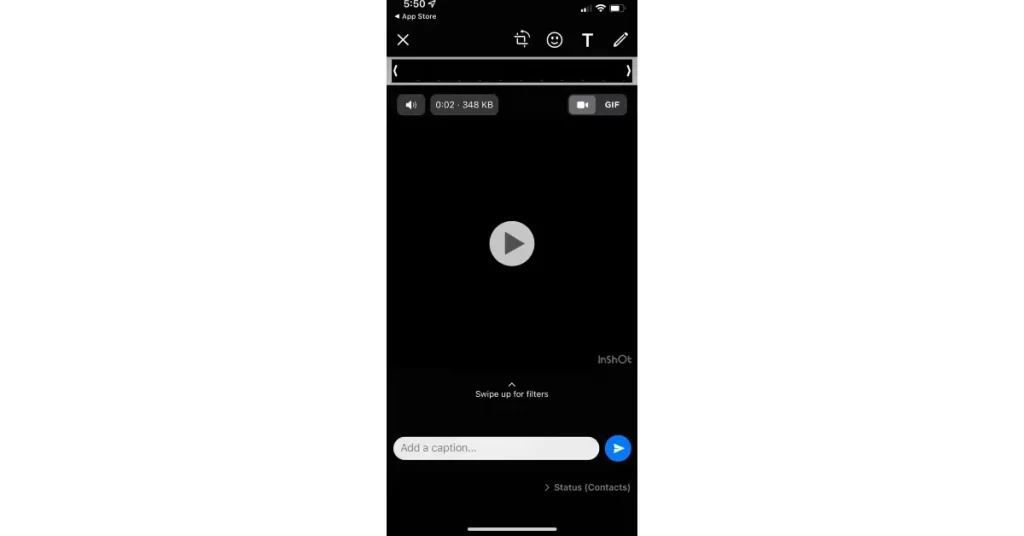 Tips! Like Music, you can also add location on WhatsApp status by using a sticker.
Other Video Editing Apps to Consider
If you aren't interested in the features of InShot, you can also try applications that are officially available on the Google Play Store and App Store.
VivaVideo
VivaVideo is a powerful video editing app with many features like dynamic effects, cool video transitions, mosaic effects, Cinematic filters, and many more.
It contains a massive collection of emojis or stickers and text styles. It also has nine custom lens options. You can add or import music from iTunes or recordings and explore more music tracks in Audio Separation and Audio Variables.
It supports GIF export and 4K Ultra HD saving.
Price: Free + In-app purchases
Website: http://www.vivavideo.tv/
Download Link: Play Store | App Store
FilmoraGo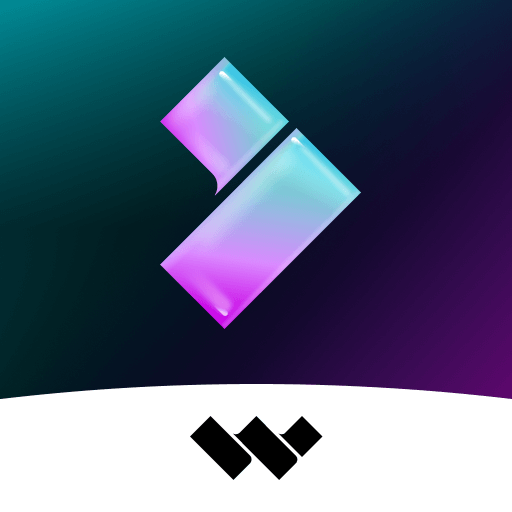 FilmoraGo is an easy and fully-featured video editing tool. It allows you to make memes and create a video with photos, videos, music, stickers, texts, sound effects, and many more.
You can crop the video and export it in HD quality. You can also adjust the direction, speed, and orientation of the video by using the Keyframe animation tool on FilmoraGo.
It allows you to share the edited video to YouTube, Telegram, WhatsApp, Instagram, IGTV, Facebook, TikTok, etc.
Price: Free + In-app purchases
Website: https://filmorago.wondershare.com/
Download Link: Play Store | App Store
KineMaster
KineMaster is a video editing tool to create high-quality videos for your business or idea. You can add creative flourishes from hundreds of incredible audio and video effects.
It saves your video in high quality 4K at 30 frames per second. KineMaster has special features and tools like sound effects, audio effects tools, etc.
You can use keyframes to add custom motion graphics to your desired photo or video.
Price: Free + In-app purchases
Website: http://www.kinemaster.com/
Download Link: Play Store | App Store
iMovie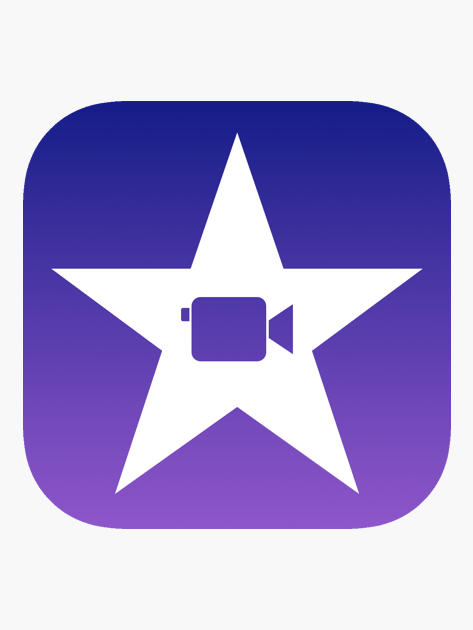 iMovie app is specially designed for iOS users. With this app, you can create high-quality videos. It allows you to edit videos with titles, transitions, and music.
It has 20 storyboards which include various genres like Cooking, product reviews or science experiments, entertainment, etc.
You can save the photos in 4K HD resolution at 60 frames per second.
Price: Free
Website: https://www.apple.com/imovie/
Download Link: App Store
Frequently Asked Questions
1. Can I add music to pictures on Whatsapp status?
Yes. You can add music to WhatsApp Status pictures by using the third-party video editing app or by using the phone's speaker.
Was this article helpful?