iPhone offers the most advanced communication tool that lets people communicate in the most creative and fun way. iPhone features iMessage, where people can send messages to the iPhone user and communicate in a more fun way. As far as group text is concerned, we have two services: normal group message to send messages to many users and group iMessage to add and communicate only with the iOS users. With this context begin clear, we need to create a group and add people to send group texts. Now let us discuss the ways to add someone to a group text on the iPhone.
Add Someone to a Group Text on iPhone
You can add anyone to the group text on your iPhone while starting the group. Or you can add them later to a group just in case you missed adding someone.
Add Someone to a Group Text While Creating a Group
1) On your iPhone, locate the Messages app and launch it.

2) Tap on the New message icon on the top-right corner of the screen.
3) In the To area, type the contact name or number of the recipients. You can also add a contact by tapping the + icon and browsing the contact list.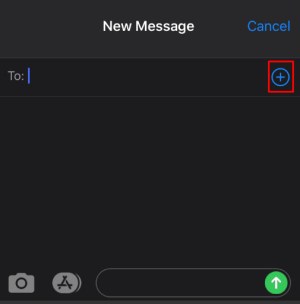 4) You can add another recipient in the same way. So add all the recipients to whom you want to communicate.
5) Type the message and click Send.
In this way, you can send messages to all iPhone and non-iPhone users. Not all messages or emojis can be shared with non-iPhone users.
Techowns Tips – How to Use iMessage on Android
Add Someone to a Group Text After Creating the Group
The following methods will work if you are already engaged in a group and wanted to add a new member to that particular group.
1) Launch the Messages app on your iPhone.
2) Tap the conversation where you want to add you need to add more contacts.
3) Click on the Details icon (i-like icon) on the top-right corner of the screen.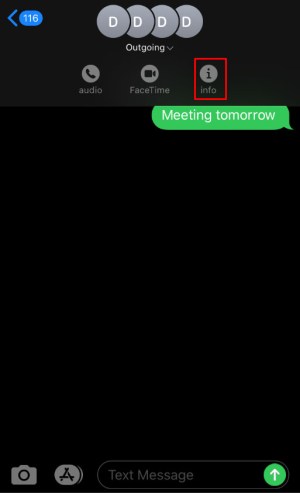 4) Choose Add Contact.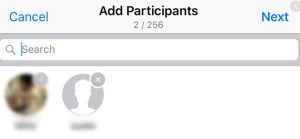 5) On the Add field, type out the contact number or name of the recipient. Click Done after selecting the contacts.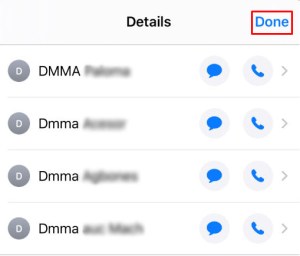 6) In this way, you can add as much contact as you need to the group text.
Related Guide: How to Create a WhatsApp Group
This is how you can add anyone on the group text. If you have any queries related to this tutorial, write to us in the comment section below. Follow Techowns' Facebook and Twitter pages for more updates.
Was this article helpful?