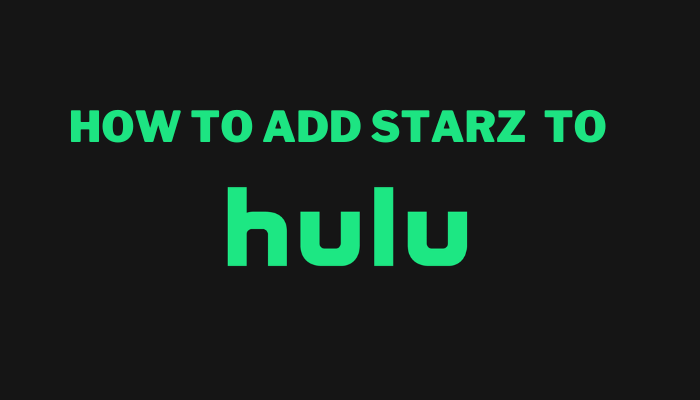 Key Highlights
Browser: Hulu website → Profile name → Account → Manage Add-Ons → Starz → Review → Submit.
Hulu is one of the streaming services that come with various collections of TV shows and on-demand content to stream on supported devices. Like other services, Hulu also supports several premium add-ons for streaming. It includes Starz, Cinemax, HBO Max, and more. If you want to watch Outlander, BMF, American Gods, and other popular shows on Hulu, you need to add the Starz add-on.
How Much Does it Cost to Add Starz to Hulu?
The Starz add-on on Hulu costs $8.99/month along with the regular subscription cost. The normal subscription package costs
Hulu Basic: $6.99/Month
Hulu (No-ads): $12.99/Month
Hulu + Live TV : $69.99/Month
Hulu (No Ads) + Live TV: $75.99/Month
Both the Live TV plans include Disney+ and ESPN+. You can cancel the Hulu subscription at any time.
How to Create a Hulu Account
1: In a browser, visit the Hulu website (hulu.com).
2: Select a subscription plan according to your convenience. You can choose either BASE PLANS or BUNDLE.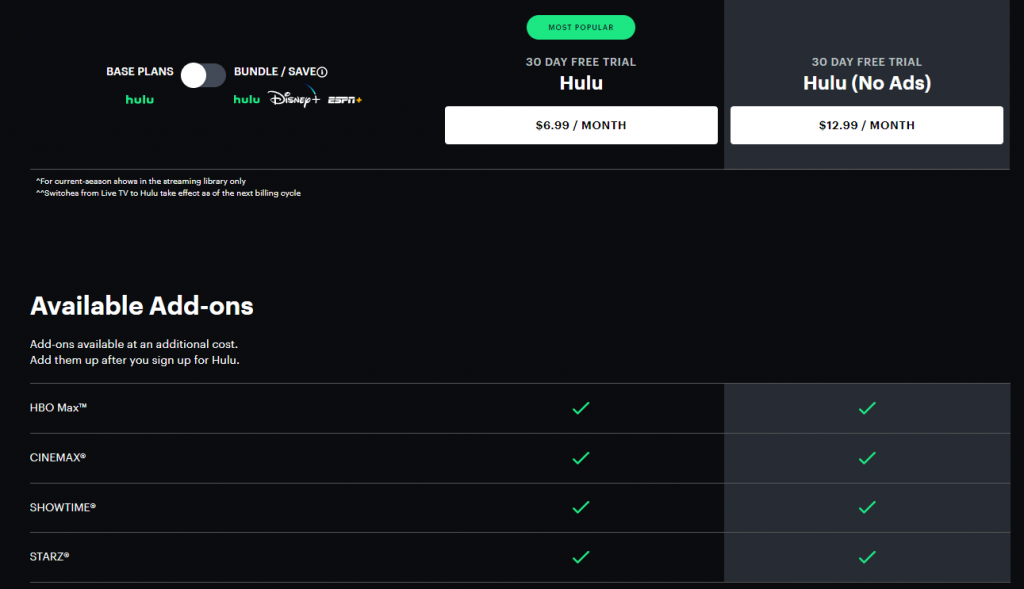 3: Enter your credentials like email, name, password, birthdate, and gender.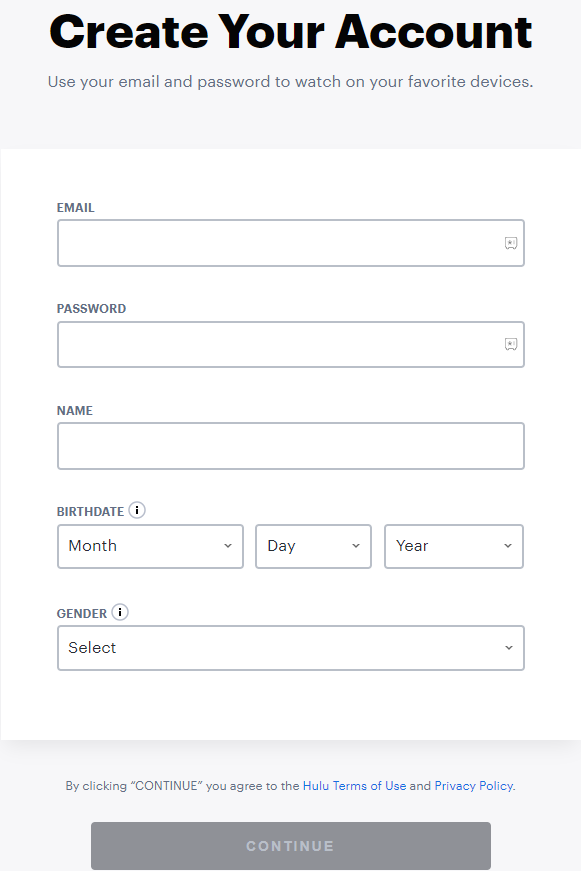 4: Choose and enter your payment details for your subscription.
5: After filling up all the details, click on Submit to finalize your Sign up process and jump into streaming.
How to Add Starz to Hulu
1: First, log in to your account by entering the necessary credentials.
2: After login, click on your Profile icon.

3: Click the Account option.
4: Under Account, select the Manage Add-ons option.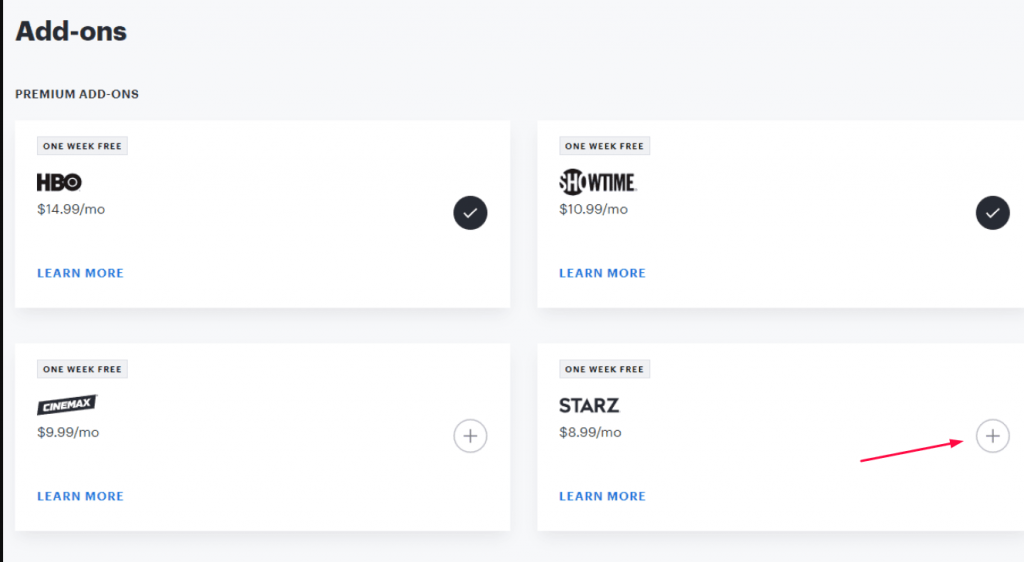 5: Under Add-ons, select the Starz channel by clicking the + symbol next to it.
6: Click on Review Changes to see the new amount of your Subscription. Click on Submit to finalize the changes.
Remember you need to pay the price for the add-on channel, including your Subscription price. Similarly, you can also add HBO Max to Hulu by paying an additional fee of $14.99/month.
Frequently Asked Questions
How to cancel the Starz addon on Hulu?
→To cancel Starz, log in to your Hulu account.
→Go to the Subscription section and select the Manage Plan option.
→Select Manage Addons and click the X mark near Starz to cancel the addon.
How to add Starz to Hulu for $1.99?
Unfortunately, this $1.99 offer isn't available right now. The current price to add Starz is $8.99/Month.
Was this article helpful?