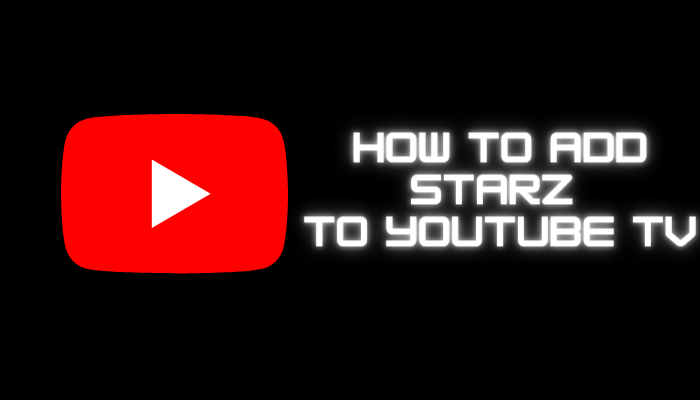 Key Highlights
Browser/Android device: YouTube TV website or app → Profile icon → Settings → Membership → Starz → add the channel.
YouTube TV users can add Starz to their YouTube TV subscription as a premium add-on to watch shows like Dublin Murders, The White Princess, Now Apocalypse, and more.
How Much Does Starz Add-on Cost on YouTube TV?
The Starz add-on costs $8.99 per month along with your subscription plan. The new users who include add-ons to their package will get a 7-day free trial of the channels they add. You can also add Starz to your package by subscribing to the $29.99/Month entertainment package that contains Starz, HBO Max, Showtime, etc. The basic YouTube TV subscription package costs $64.99/month along with a 14-day free trial.
How to Add Starz To Youtube TV Using PC/Mac
1: In your browser, visit the Youtube TV website and Sign in with your Google account.
2: Select your Profile icon in the top right corner after signing in to your account.
3: Select Settings under the Profile menu.
4: Under settings, select the Membership option.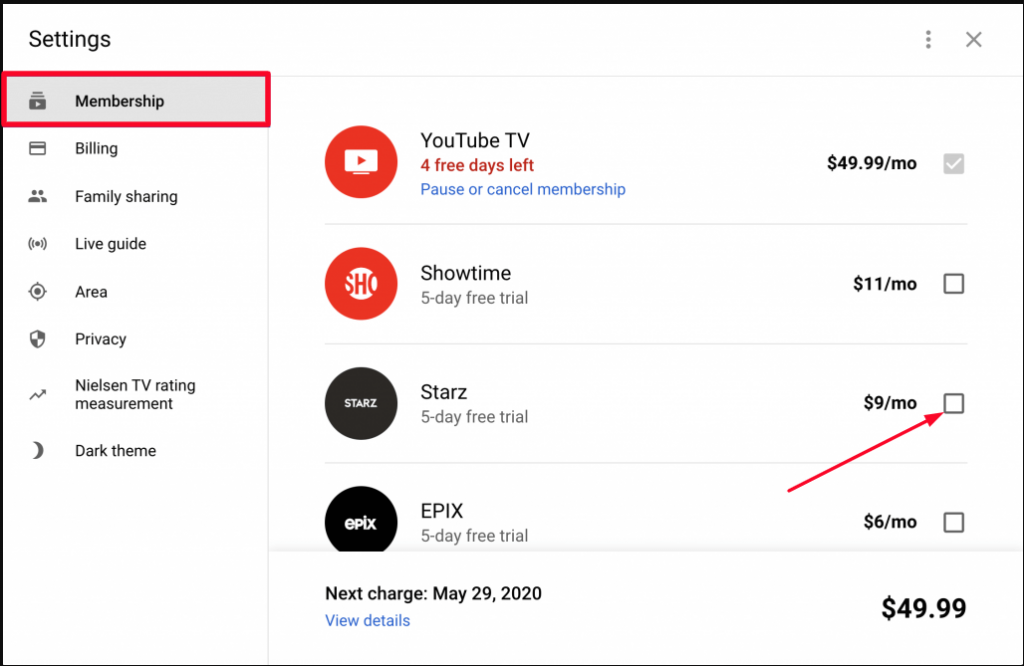 5: On the Membership page, you can see many add-on channels on the screen. Select Starz from the list by clicking the check box near it.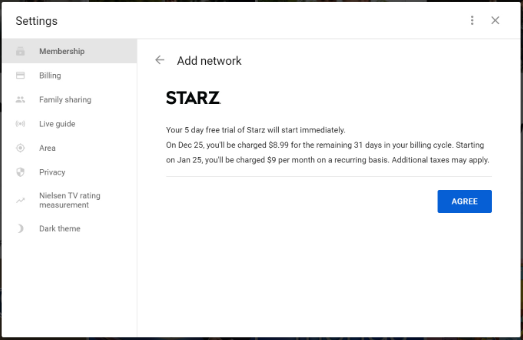 6: Click Agree to add Starz as an add-on to your subscription.
Add Starz to YouTube TV Using Android
You can also configure your YouTube TV add-ons using your Android device. To add Starz,
1: Open the Youtube TV app and select your Profile menu.
2: Under the Profile, select the Settings option.
3: Select the Membership option under the Settings menu.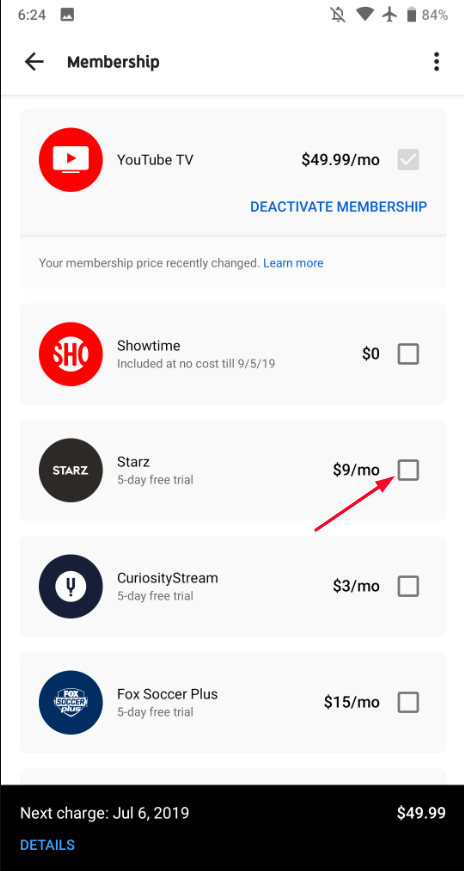 4: Select the Starz add-on. Click Agree to confirm the purchase.
You can't add the Starz channel through your iPhone because of the issue. But, you can stream Youtube TV on an iPhone by installing the app from the Store.
Note – You can cancel your YouTube TV subscription whenever you want.
Frequently Asked Questions
How many Starz channels are on Youtube TV?
By including the Starz channel in your subscription, you can avail 14+ channels that Starz offers.
How to cancel Starz on YouTube TV?
To cancel the Starz add-on, head to the same membership page and uncheck the Starz add-on.
Was this article helpful?