If you are really concerned about your eyes, then adjusting the screen brightness is the first and foremost thing you should take care. It is quite essential to change or adjust the screen brightness if you are spending hours and hours of time in front or Windows PC. It not only saves your eyes from blue light but also reduces your device battery consumption. Changing brightness on PC manually isn't a time-consuming process. With a few clicks, you can adjust the screen brightness. The guidelines given below will let you change or adjust screen brightness on Windows PC with ease.
Steps to Manually Adjust Brightness on Windows (One-Step Process)
Note: Adjusting brightness with the help of this method works on all Windows version including Windows 7/8/8.1/10.
The simplest way to adjust screen brightness manually on Window PC is to look at the Function or Fn keys (from F1 to F12) on the keyboard. Press the Fn keys that show symbols related to light, sun, or brightness. This will help you increase or decrease the screen brightness.
TIP! Some Windows 10 PC supports adjusting brightness. i.e., press Fn key + F11 to lower brightness or press Fn key + F12 to increase it.
Steps to Manually Adjust Brightness on Windows 10 (Two/Multiple Steps Process)
(1). On Windows 10 PC, move the cursor to right bottom and click on the Action Center icon.
(2). Then, press and scroll on the Brightness tile to adjust the brightness.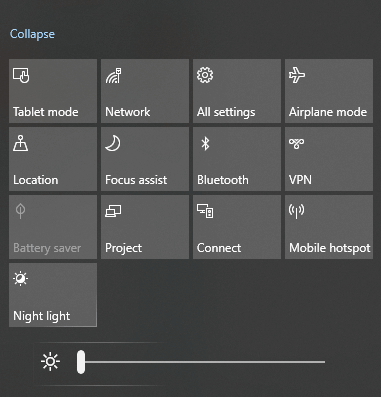 Try the Alternative!
(1). Go to Settings on Windows 10 PC at first.
Note: You may go to Action Center > select All Settings.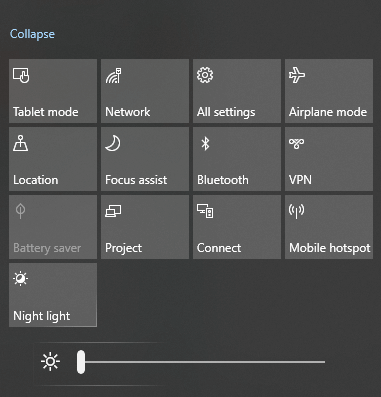 Otherwise, press Windows key and scroll down to click Settings.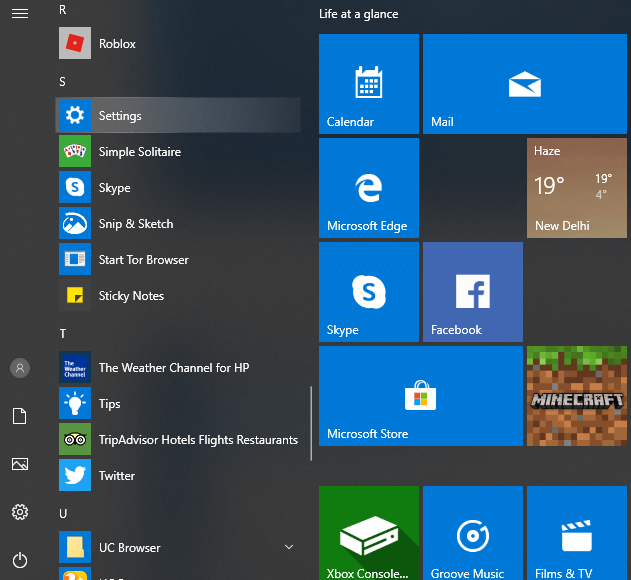 (2). Choose System on the next screen to proceed with adjusting brightness.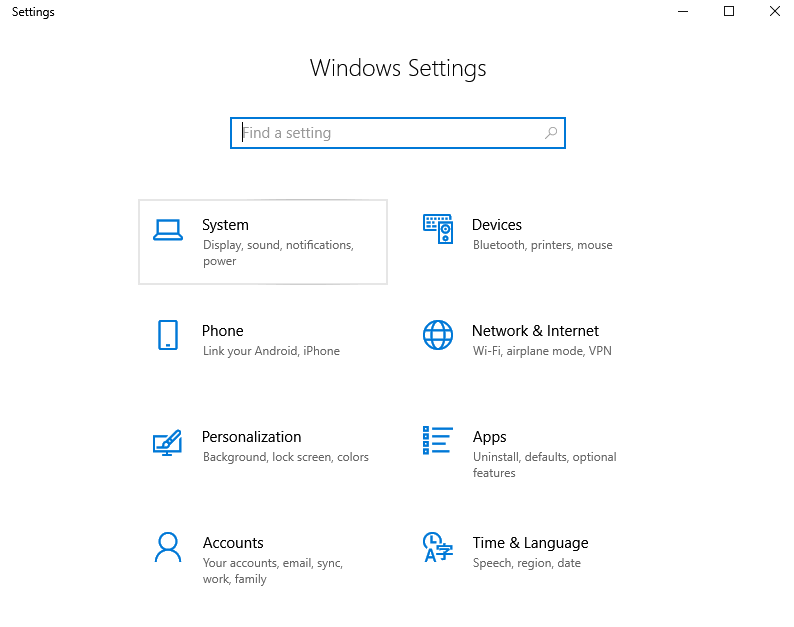 (3). Highlight Display menu from the left pane if it isn't select automatically.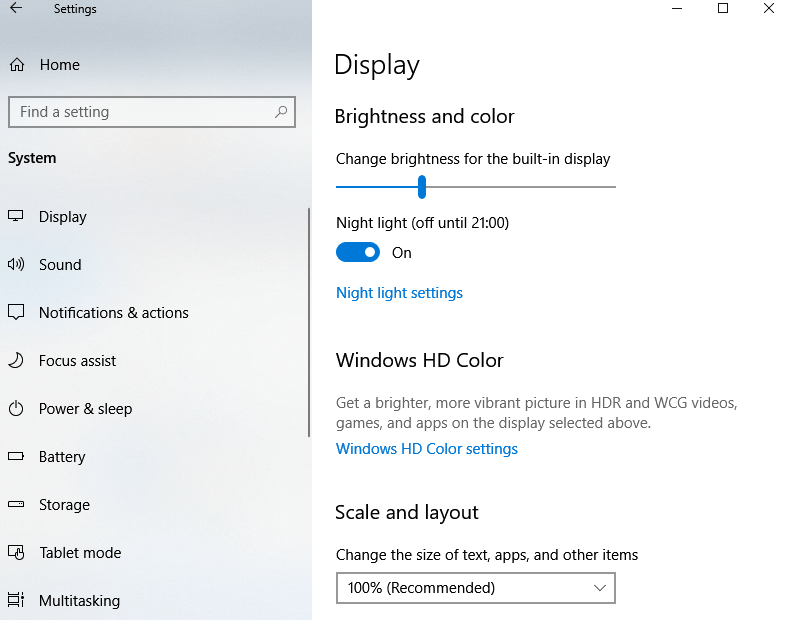 (4). Place the cursor on the Slider and drag it to change or adjust screen brightness on Windows 10 PC.
Techowns Tip: How to access BIOS on Windows?
Steps to Adjust Brightness on Windows 7/8
(1). At first, you should open the Control Panel using the search bar.
(2). Choose Hardware and Sound option.
(3). Then, select Power Options.
(4). Navigate to the bottom to press the slider of Screen brightness to adjust it.
Steps to Adjust Brightness on Windows 8.1
(1). Launch Windows Mobility Center by pressing the Start button at first.
(2). Under the Display Brightness column, you can adjust the brightness of the Windows screen.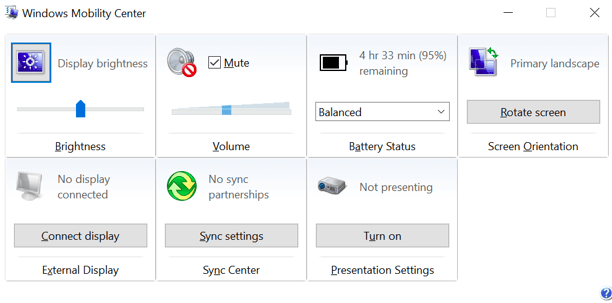 Our Opinion
That's simply about adjusting screen brightness on Windows. Hope the sections cover the different ways of changing brightness with ease.
Are you facing any issues while changing the brightness on Windows PC? Bring it to our knowledge as comments. Further, you may visit our Facebook and Twitter page for instant updates about new articles.
Was this article helpful?