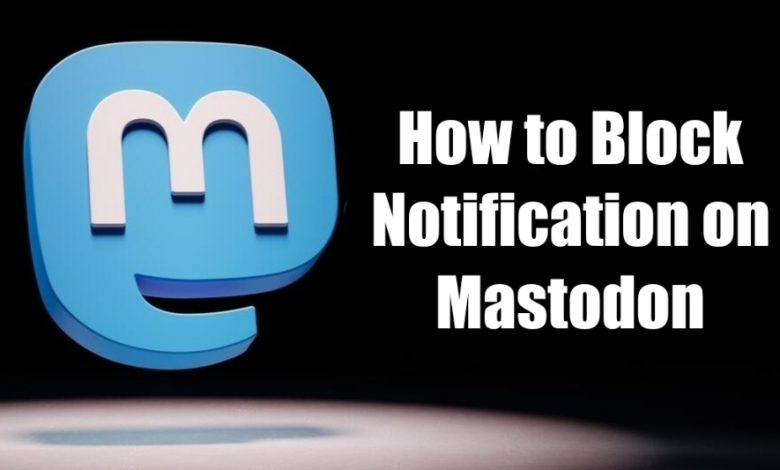 Key Highlights
Mobile: Settings → Notifications → Disable.
Desktop: Notifications → Settings → Disable → Save changes.
Social media apps always send push notifications to users to notify them about the activities that are happening in the app. Sometimes, these notifications can be more annoying to the users. If you have signed up on Mastodon, you must be frustrated by the notifications as it notifies when someone mentions you, follows you, follow requests, and more. Fortunately, Mastodon allows users to block notifications (mobile & desktop) based on their preferences.
How to Block Notifications on Mastodon Mobile App
[1] Open the Mastodon app on your Android or iPhone.
[2] Tap Settings on the Home screen.
[3] Under Settings, you can find the Notifications section.
[4] Now, turn off the notifications you wish to disable.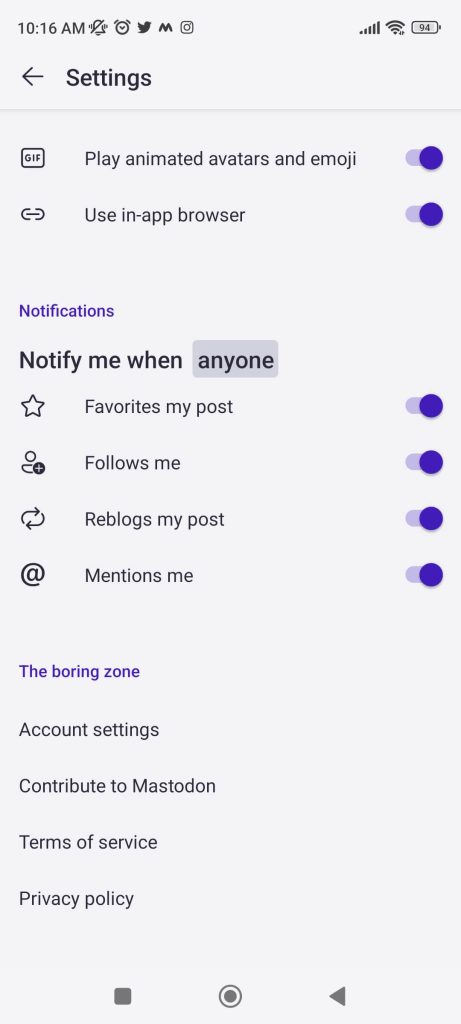 [5] Tap anyone and choose an option from the list and block the notifications.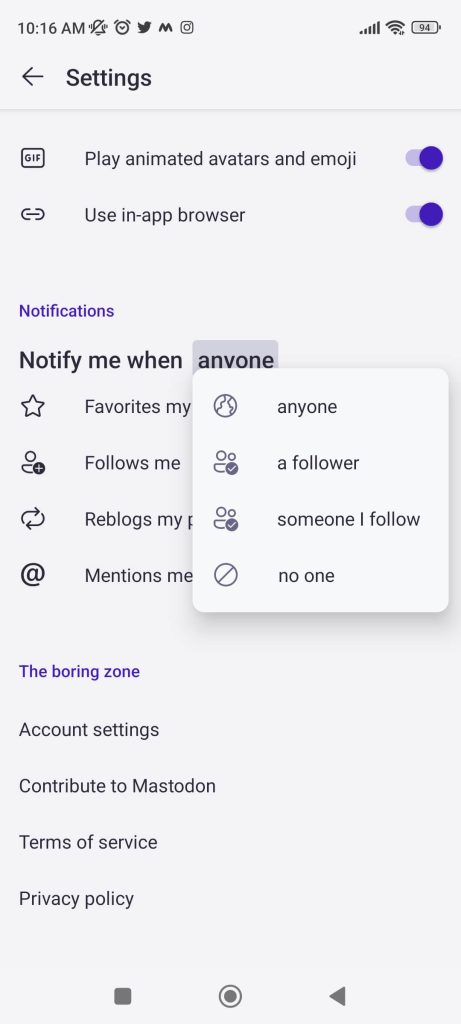 [6] The changes will be saved automatically.
Tip! You can easily enable dark mode on Mastodon and use the app for a new user experience.
How to Block Notifications on Mastodon [Desktop]
[1] On the browser on your Mac/Windows PC, go to your Mastodon Instance.
[2] Click the Notification menu (on the right).
[3] You can see the notifications which you have received. At the top-right, you can see the Settings (Filter icon)
[4] Under New followers, you can see the list of notifications like sounds, push, and desktop notifications. Click on it to block the notifications.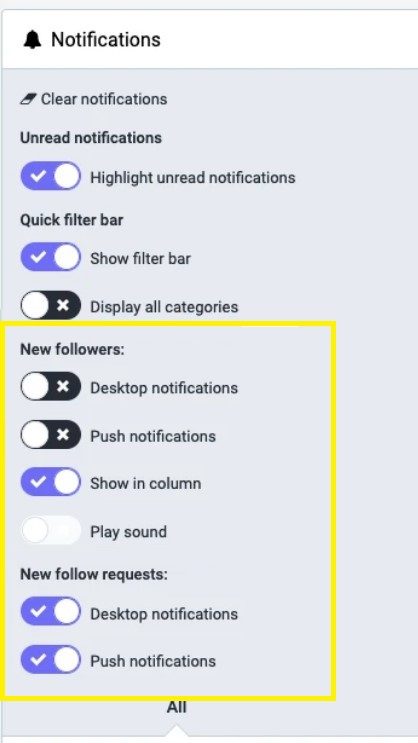 [5] Similarly, you can block the notifications from the New follow requests.
[6] Once done, click Save Changes.
How to Block Notifications From Unknown Person on Mastodon
You can block notifications from unknown people only on the desktop version of Mastodon.
[1] Click Preferences at the bottom.
[2] Under that, click Notifications.
[3] Go to the Other Notification Settings, and uncheck the settings by clicking on them to block notifications from unknown people.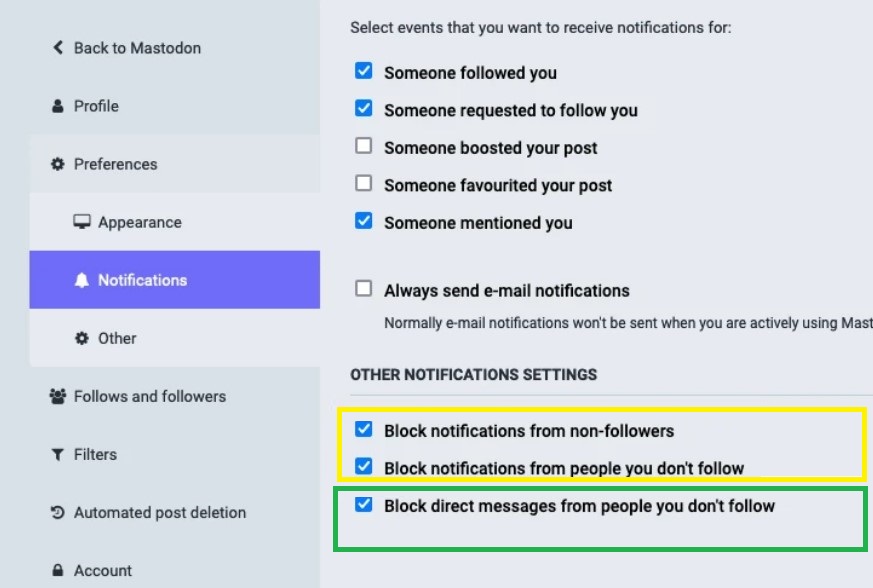 [4] After modifying the preferences, click Save changes.
How to Block Email Notifications on Mastodon
Usually, Mastodon sends mail to your registered email address when someone follows, requests, mentions, or sends messages on Mastodon. You can block those notifications to stop receiving emails from the platform.
[1] Click Preferences and go to Notifications.
[2] Under Notifications, uncheck the box next to the Always send e-mail notification. By doing so, you won't receive notifications even if you are actively using the platform.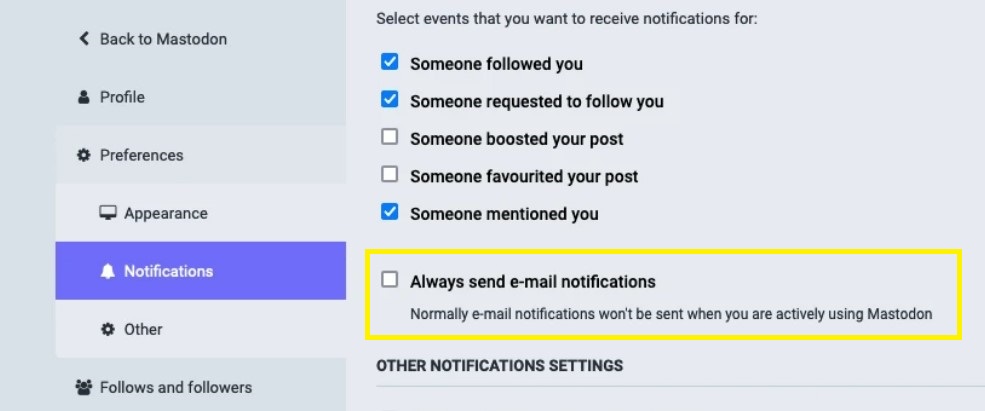 [3] If you want to completely stop the email notifications from Mastodon, then uncheck all the boxes under the Events for E-mail notifications.
[4] Finally, click Save changes.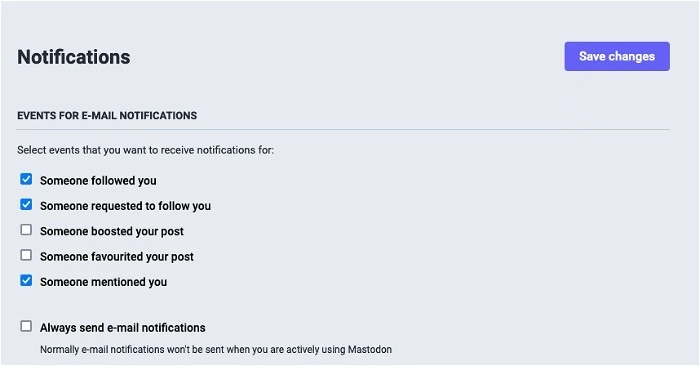 Though you have disabled to stop receiving notifications, you can see those in the notifications section. To clear notifications on Mastodon, click Notifications → Click Settings → Clear Notification.
Was this article helpful?