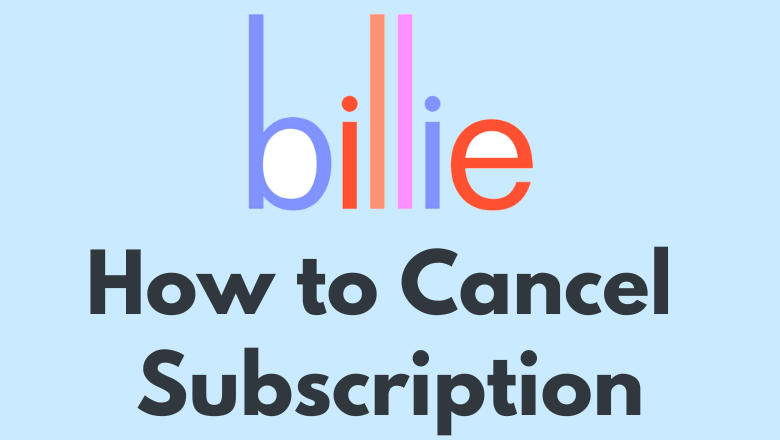 Key Highlights
Visit https://mybillie.com/ → login to your account → My Account → Manage Subscription → Cancel Subscription.
You can also cancel the subscription by sending a mail to [email protected].
Bille is a shaving subscription service that offers dedicated razors for women. Their products are free from Sulfates, Parabens, GNO ingredients, drying alcohols, formaldehyde, synthetic dyes, and unstable silicones. While compared to other services, Billie is very cheap and offers a fresh kit at just $9/month. If you're unsatisfied with the Billie product and decide to try out a new service, you must cancel the subscription manually to avoid money debiting from your account.
How to Cancel Billie Subscription
You can cancel the Billie subscription in two ways. You can cancel it by logging into your account on a browser or sending an email to the customer team of Billie from the registered email account.
From Website
[1] Visit Billie's official website (https://mybillie.com/).
[2] Sign in to your Billie account.
[3] On the home page, click the My Account option in the top right of the page,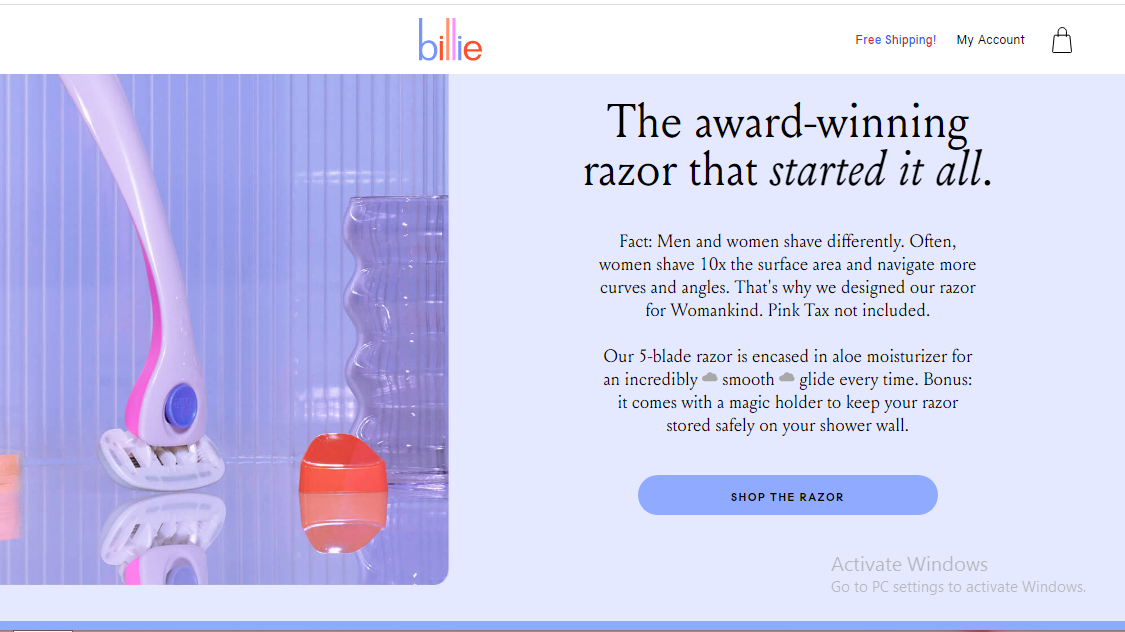 [4] Select the Manage Subscription section.
[5] Click on the Cancel subscription button and select Confirm to confirm the cancellation.
[6] Once canceled, a confirmation mail will be sent to your registered email address.
Sending Email to Customer Team
[1] Open the email account associated with Billie's subscription and compose a mail to [email protected].
[2] In the subject line, type Cancel My Billie subscription.
[3] Enter all the required details, including phone number and account name, in the body of the mail. Also, include the reason for cancellation.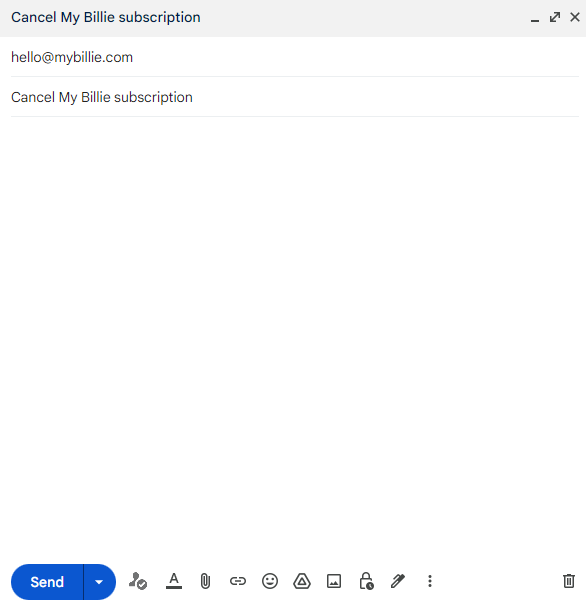 [4] Send the mail, and Billie's customer support agent will contact you to confirm the cancellation.
Note: Billie customer support works between 10 am to 5 pm and is available 7 days a week.
After canceling the subscription, you will not receive any refund. But you will receive the razors and other products as per schedule till the end of the subscription period.
Tip! Like Billie, you can cancel your Manscaped subscription within the account settings or by sending an email.
Frequently Asked Questions
Can you order Billie without a subscription?
No. You need to subscribe to the Billie razor subscription service, which costs $9 for the Starter Kits.
Is Billie better than Flamingo?
Both Billie and Flamingo come with sharp blades at an affordable price. However, when it comes to convenience, Billie will be the best choice as it provides an automatic subscription service.
Was this article helpful?