How To
How to Cancel Canva Subscription in Few Minutes
Downgrade from Canva premium to free tier as soon as you decide to stop using the service.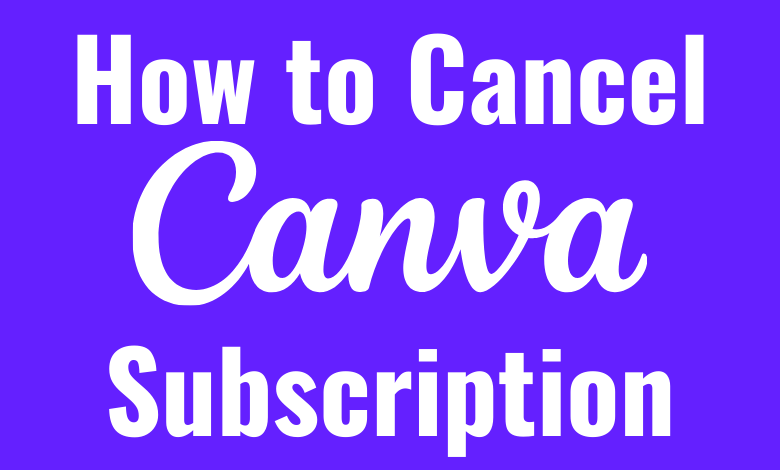 Canva is a web-based designing software used to create invitations, business cards, Instagram posts, social media graphics, posters, presentations, documents, and other visual content. You can even upload your images and videos to Canva's templates. It is also helpful for students to do different projects. Canva is available as a standalone application for iPhone and Android devices. Desktop users can access this tool with the help of a browser. Subscribe with Canva pro and get a premium library of stock photos, fonts, shapes, and templates. Like other services, you need to cancel the Canva subscription manually when you decide not to use the tool. Deleting or uninstalling the application from your device will not cancel the subscription.
FYI! Canva can only be canceled on the device or platform you used to upgrade from free to the premium tier.
Cancel Canva Subscription on PC
[1] Go to Canva.com using the browser.
[2] Click on the login option and sign in to your account.
[3] Tap your profile icon in the top right corner of the screen.
[4] Click Account settings from the menu.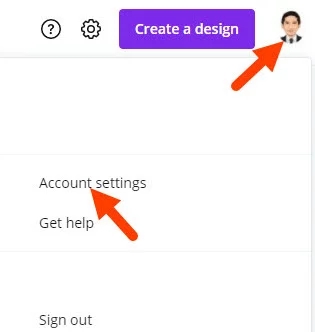 [5] Select Billing & Teams from the navigation menu on the left.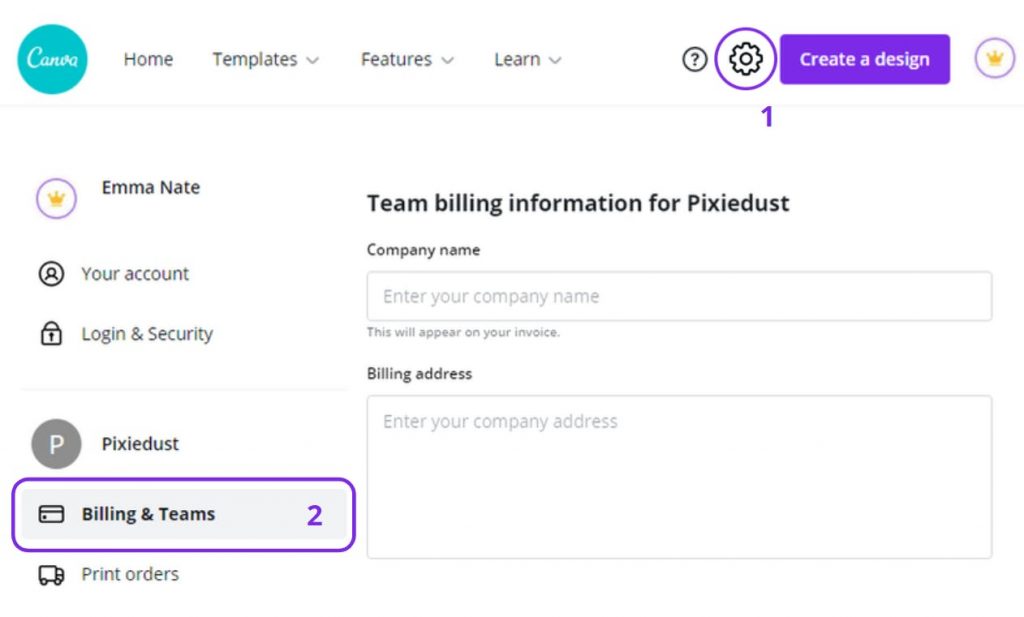 [6] Select the Cancel Subscription option under the Subscription section.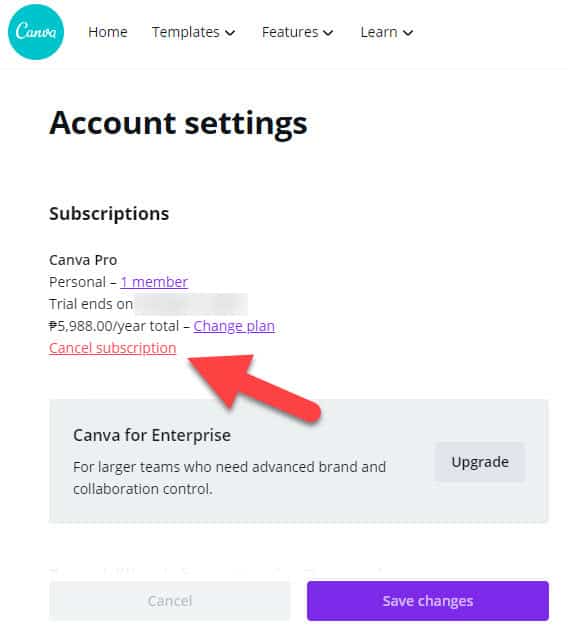 [7] Again, hit the Cancel Subscription to confirm your cancellation.
Related – Guide to cancel Amazon Freetime Unlimited Subscription
Cancel Canva Subscription Using Smartphone
If you have purchased the Canva subscription through an Android/iPhone device, you can cancel your membership from its respective Play Store and App Store.
Android
[1] Open Google Play Store app on your Android smartphone or tablet.
[2] Tap your profile icon in the top right corner.
[3] Select the Payment and subscriptions option from the menu that appears on the screen.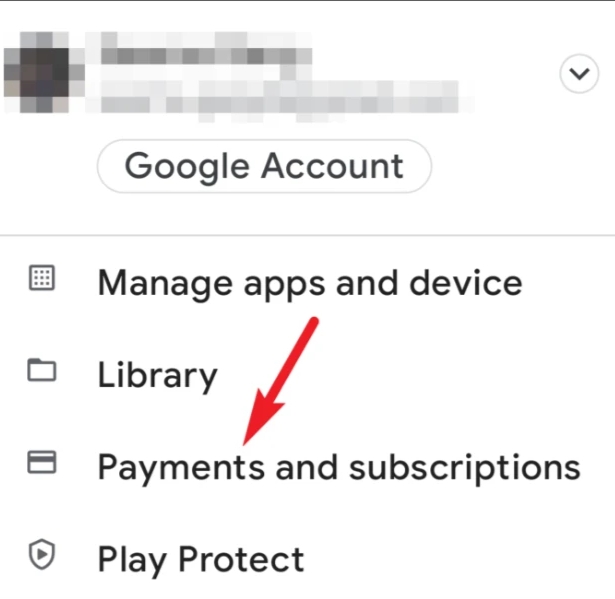 [4] Select Subscriptions.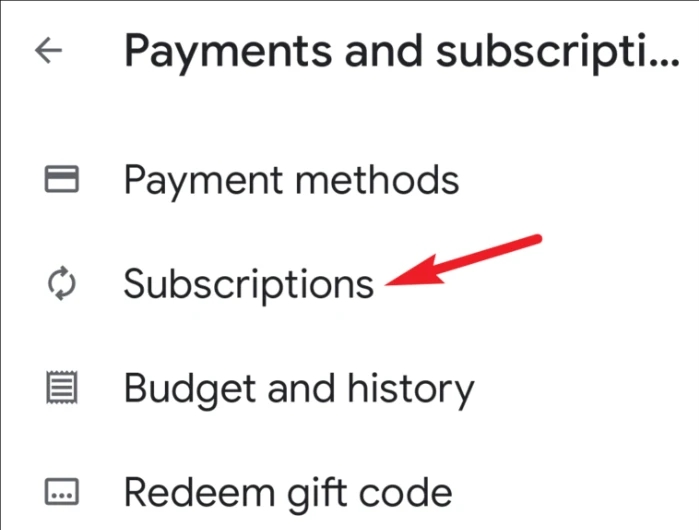 [5] Select your Canva subscription.
[6] On the next screen, tap the CANCEL button.
[7] A confirmation pop-up will appear. Click the CANCEL SUBSCRIPTION button.
iPhone
[1] On your iPhone or iPad, open the Settings
[2] Tap on your profile name or Apple ID on the top of the screen.
[3] Choose the Subscriptions option.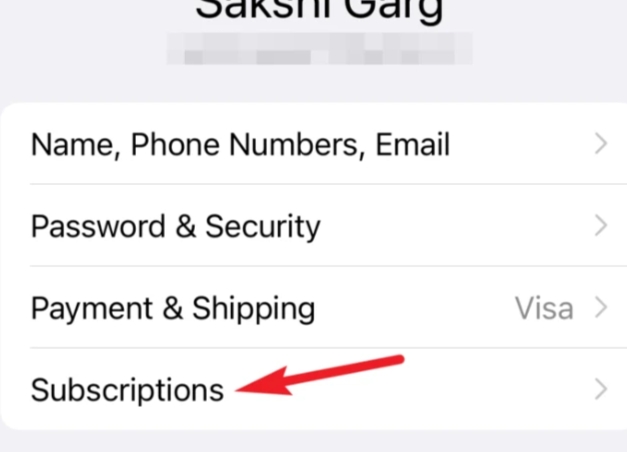 [4] All the subscriptions with your account will appear.
[5] Select your Canva subscription and tap Cancel Subscription.
Related – How to Cancel Chegg Subscription
You can follow the above given ways to cancel your Canva subscription. After canceling the service, you can continue using the service until the billing date. You can also pause your subscription for 1-3 months. Is this article helpful to you? Drop us your queries as comments. Follow us on Facebook and Twitter to read the latest articles.