How To
How to Cancel Grammarly Subscription and Get Refund
Not interested in using Grammarly any more? Cancel the subscription to avoid the auto debit.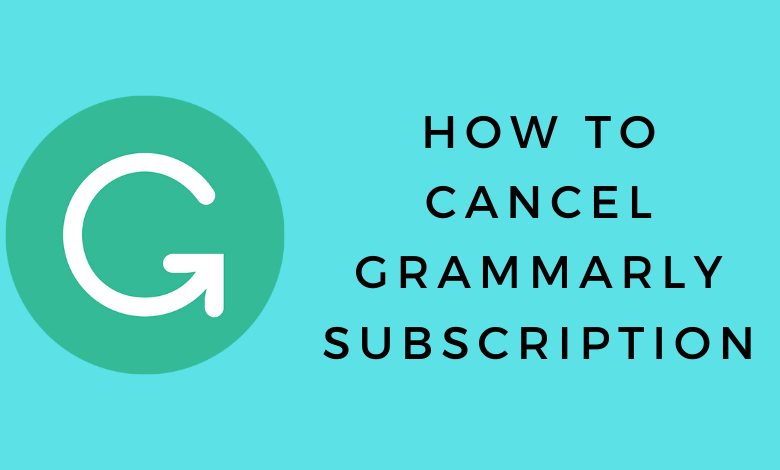 Grammarly is one of the best software tools that automatically check, edit and correct your English grammar, spelling, punctuation, writing skills, and more. It comes with both free and paid versions as individual, business, or teams. Subscribe with the Premium version and get features like readability, vocabulary, and plagiarism. However, if you are no longer interested in this Premium subscription, you can cancel it easily at any time. Once after cancellation, your account will be downgraded to a free version at the end of your billing cycle and there will be no future payment. In this guide, we have shown the detailed procedure to cancel the Grammarly Subscription and how to get a refund.
Cancel Grammarly Subscription on Website
[1] Go to grammarly.com on your desktop or laptop web browser.
[2] Login to your Grammarly account.
[3] Click the Account section on the left sidebar.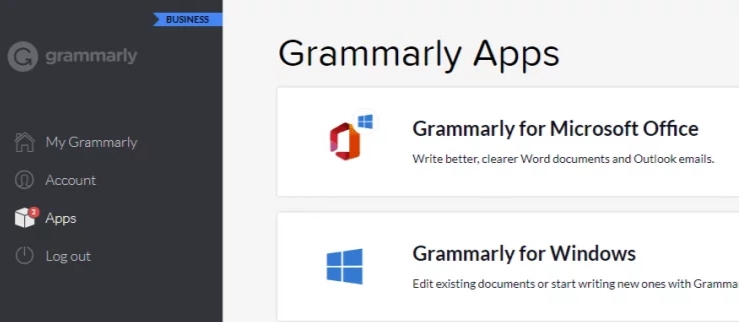 [4] Under My Account, select Subscription.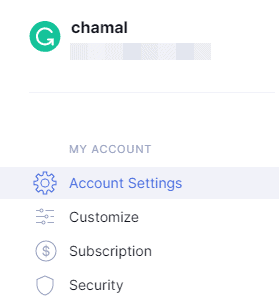 [5] Scroll down to the bottom of the page and click on the Cancel Subscription option.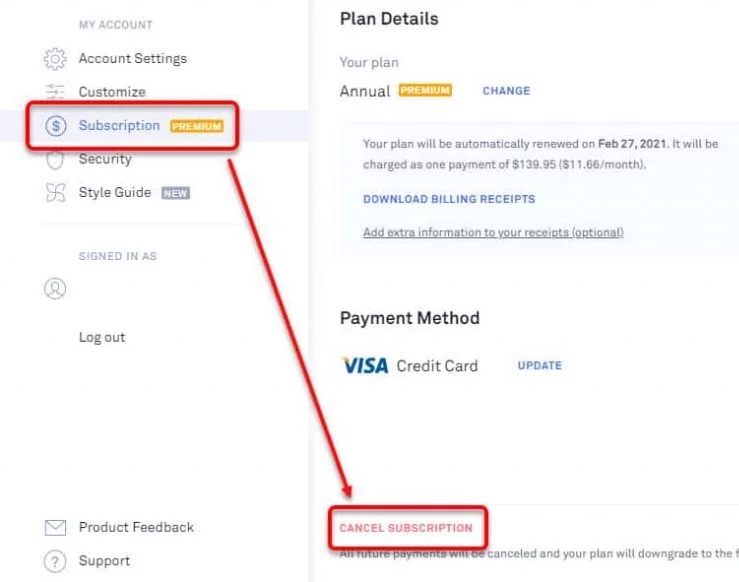 [6] Click on Yes, Continue on the pop-up window to confirm cancellation.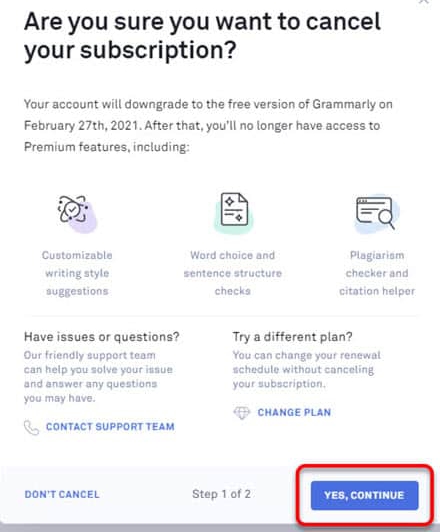 [7] Next, select your reason for canceling and click Cancel Subscription.
Related Guide: Simple Guide to Get Grammarly Premium Subscription for Free
Cancel Grammarly Subscription on Android Device
[1] Open Google Play Store on your Android device.
[2] Select the right Google account that you have used to sign in for Grammarly.
[3] Click Subscriptions on the left pane.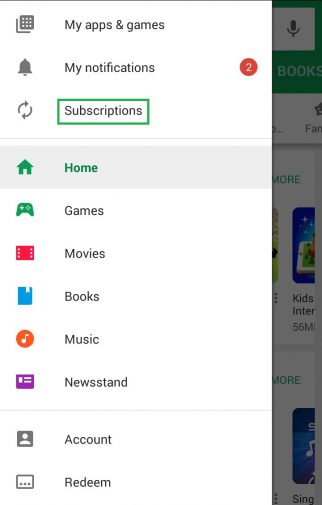 [4] Select the Grammarly Keyboard subscription that you want to cancel.
[5] Click on the Cancel Subscription option.
[6] Follow the on-screen instruction to complete the process.
Cancel Grammarly Subscription on iPhone/iPad
[1] Open the Settings app on your iPhone or iPad.
[2] Tap on your Apple ID and make sure to sign in to it.
[3] Tap on the Subscriptions menu.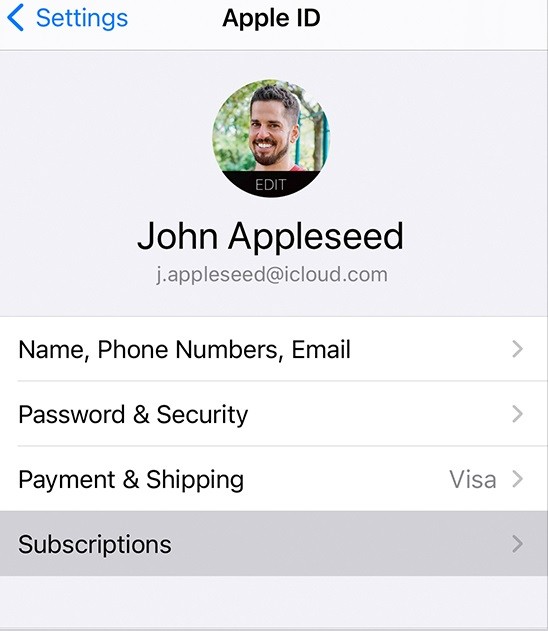 [4] Navigate to the Grammarly Subscription.
[6] Finally, tap on Cancel Subscription and follow the on-screen instruction to complete the process.
Cancel Grammarly Subscription on Mac
[1] Open the App Store app on your Mac.
[2] Tap on your name at the bottom of your left sidebar.
[3] Click View Information at the top of the screen.
[4] Sign in to your Apple ID if necessary.
[5] Click on the Subscriptions option and then click Manage.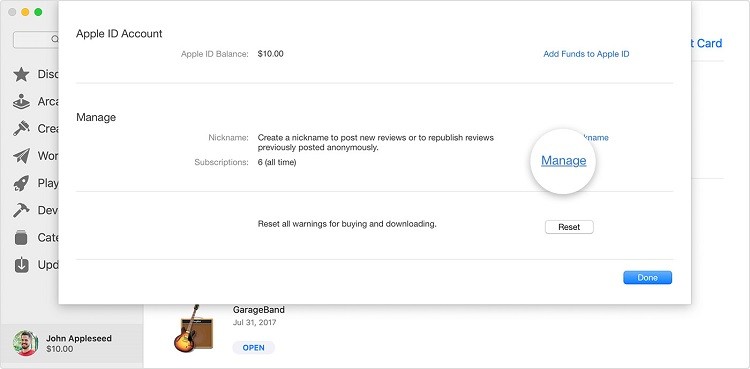 [6] Click Edit next to Grammarly.
[7] Then, click on Cancel Subscription.
Techowns Tips! Not interested in using Grammarly anymore! Check out Grammarly alternatives to check and correct your articles & documents instantly.
How to Get Refund from Grammarly
[1] Go to support.grammarly.com.
[2] Tap the Grammarly Premium subscription at the top right corner.
[3] Select the Billing and Subscription option from step1.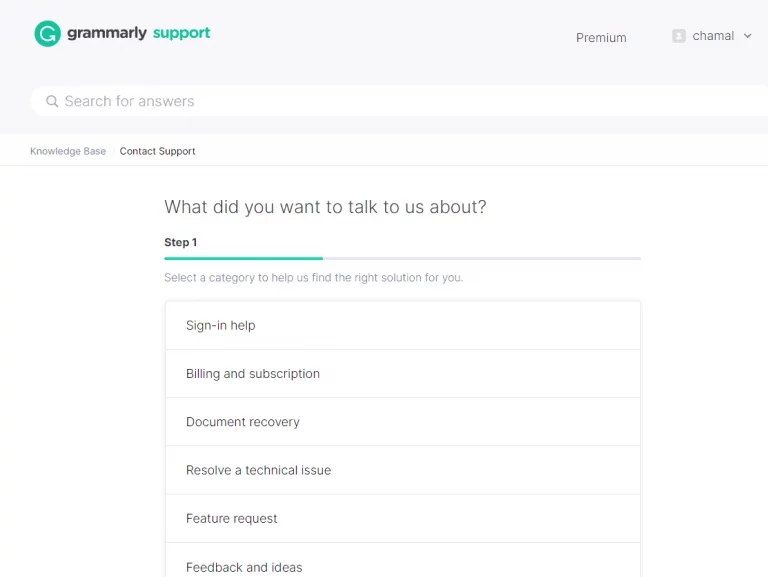 [4] Choose I'd like to request a refund option.
[5] Mention your reason in the provided text box.
[6] You can upload any visuals like graphics, screenshots to prove your claims.
[7] Finally, click the Submit button.
Note: You will get a refund amount only if you requested it before the subscription renewal date.
Even after canceling the Grammarly subscription, you will get Premium features until the next payment circle. By using the above ways, you can easily cancel your Grammarly subscription at any time and get your refunds based on their terms. If you have any queries or opinions, do let us know in the comments sections below. Make sure to communicate with us on our Facebook and Twitter pages.
Was this article helpful?